24 Fit Club
Unit 2, 41 Clapham Road, Regents Park NSW 2143 Clapham rd, Regents park, New South Wales, 2143
Call / Text Us: local_phone
Email Us: email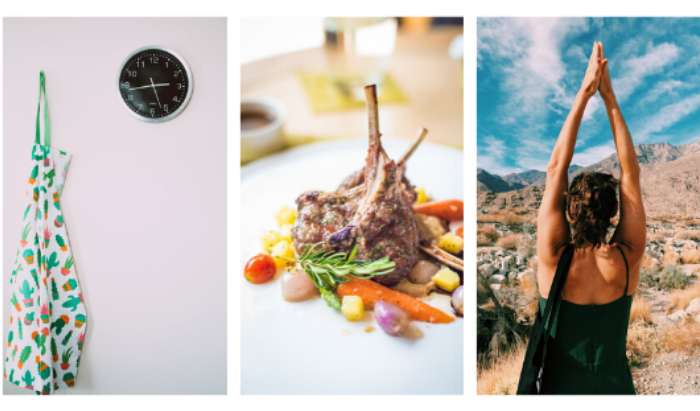 Make Time.
Live Healthy.
Love Yourself.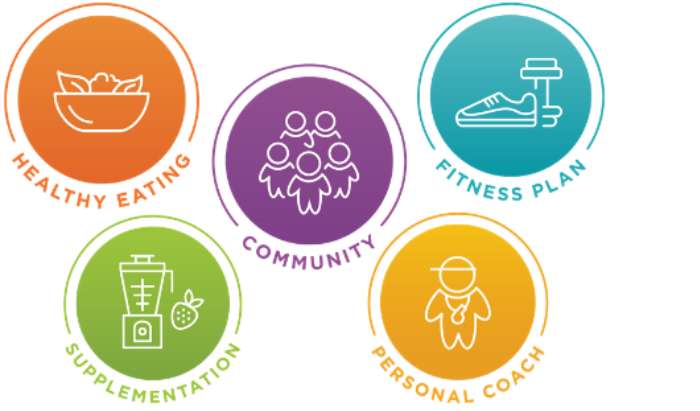 Eating the right foods at the right time to support you in reaching your goals.

Finding your fun in fitness.

Making sure that your body is getting the vitamins, minerals and sufficient protein to properly support you.

Your personal coach; someone to teach you, support you, cheer for your and keep you accountable.

Surround yourself with positive people who are working towards similar goals to better support you in reaching your own.
**FREE** Smoothie, Energy Drink Tea, Workout Plan, Body Scan AND Meal Plan, Valued at $39 (First Time Visitors Only)

Expires in 1 month

Available: 19
Hours

Monday  
Body Burn Circuit (HIIT Workout) - 6:45pm

Tuesday  
Dance Fit - 10 AM

Wednesday  
ZUMBA Fitness Workout - 6:45pm

Thursday 
Circuit - 6:45pm

 
Earn "A FREE Waffle Maker" with our Loyalty program
Earn points when you complete activites
Every time you Check-In

1 point

Share on Social Media

3 points

Post a review

5 points


Redeem Points for rewards
FREE Smoothie and Workout Voucher

15 points

FREE Fit Club Merchandise

50 points

A FREE Waffle Maker

100 points
Enter your Name and Mobile number to join the program or check your rewards.
By registering for this program, you agree to receive automated text messages from "24 Fit Club".
Opt-in not required for purchase. Standard data rates apply.
Will you be the next best version of yourself?
Customer Reviews
4.95
star
star
star
star
star_half
based on 38 reviews
Amazing community to be apart of. I would highly recommend Fit Club Regents Park a place to workout

Such an awesome & surprisingly easy program. My coach Steven is the best.

24 fit club is amazing great workout and amazing coaches that will help you reach your health goals 💪😃

Honestly amazing team and mentors... its such a family environment

I've been with 24 fitclub since May 2019. The experience has been great with a will family feeling.

One of the best community to achieve your 2020 body goals💪🏼

A welcoming environment with friendly staff that help motivate and encourage you to achieve your goals.
Very good coach and trainers

Awesome community,great coaches and awesome classes

An amazing community to join!!!! Fun workouts best suppprt

Fantastic studio, clients always happy with their results and friendly staff.

I absolutely LOVE this place and seeing all the transformations come out of here is just incredible. I have been very fortunate enough to have been apart of this community ever since my daughter has been born and she is now 3yrs old. If your looking for a fun, filled with energy, child friendly space to meet nice and friendly people and still get a workout in this is it!!!
Wow we started off with 5 day challenge and OMG it was challenging but we told ourselves we Can do this, thanks to 24fit for helping us get back on track with our health.

Day 2 of workout love the environment

Amazing workout. That get the Heart pumping!!!

Great workout today. Awesome to be back with The Fitfam.

The best Fit Club that can help you feel amazing, keep your weight off and keep you accountable

Awesome workout awesome energy awesome coaches
Great place great community at 24Fit club.

When to Zumba class! And it was so good a lot of good energy, everyone was friendly.

Get a workout and leave the place feeling good

Love the community at fit club! The energy is amazing and everyone keeps me motivated! Very welcoming and open to any age and fitness level

Great place to workout!! Awesome.

Just completed my first BoxFit Session at 24 Fitclub and it was Super Awesome!! Feeling Pumped!!💪💪
Best club. People and coaches is amazing

Such an amazing community, workout and smoothy

This place offers great classes, followed by yummy shakes and pre workout drink for an extremely affordable price! It's a great community full of men and women who are there to help any way they can! For the ladies, they have Womens only classes as well which I love as well as a class for mums and their children! Super family friendly environment and I would highly recommend this to anyone who is looking for a place to kickstart their health journey in 2020!!
Subscribe to receive more offers and healthy tips
Join thousands of awesome people, there is only one thing to do.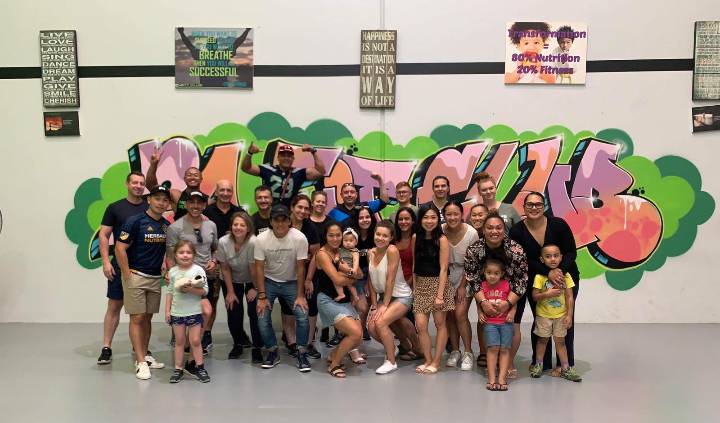 24 Fit Club is a community of self-motivated individuals who love to be in the best shape of their lives by getting the proper nutrition our body needs whilst staying fit. 
We are dedicated to bringing you the latest and the freshest advice in improving your health and fitness performance while helping other people do the same. 
Our mission is to be a messenger to those who are frustrated to let them know that they don't have to keep spinning their wheels, that there is a solution that really works.
Living a Healthy Active lifestyle can be challenging and it's hard to do it alone. This is why we created a community of like-minded people to support one another throughout the process so you will never feel lonely, isolated or judged.
Members are encouraged to share their highs and lows with each other to build trust, get feedback and learn from another as they progress toward their goals.
The truth is, there is nothing more enjoyable and rewarding for me than seeing our community succeed.
Our promise to you is that we are dedicated to empower your mind and help you build your confidence to live a more healthy active lifestyle.
Location
Unit 2, 41 Clapham Road, Regents Park NSW 2143 Clapham rd, Regents park
New South Wales, , 2143