Call / Text Us: local_phone
Email Us: email
Top Rated Boxing Training at 3P Boxing in Woodbury, MN
FREE 7 day pass! (value $75)

Expires in 9 days

Available: 10

Boxing fitness classes for the whole family!

Limited new clients offer: FREE Personal Training! (30 min)

Expires in 24 days

Available: 8
Boxing Training for the Entire Family
Adult boxing classes

Adults can also train with their children in a structured setting.   

Youth boxing classes

Kids ages 7 and up can train with their parents 
Customer Reviews
5
star
star
star
star
star
based on 5 reviews
Coach Mike is great and I love that I can come in 24/7 - kind of like a cool private gym!

Support black-owned businesses! Coach Mike has a great place, always welcoming AND 24x7 access plus free weights for sale also! Great kids classes too!

3P Boxing is a great, family friendly gym to learn boxing

3P Boxing 24/7 is an amazing gym offering a multitude of options both for an individual or a family. Coach Mike is amazing and works really well with both kids and adults. I've been taking my two younger sons (11 and 13) there for the past few months and it amazes me how well my boys receive Mike and his style of coaching. Both my boys love 3P Boxing and I encourage anyone looking to get into shape, learn self-defense and have fun to give 3P Boxing a try. Coach Mike will not disappoint!!

This place was a my happy place! Such great instruction! Clean and safe. Coach Mike is a patient, fun and motivating coach!
Earn "Written Student Spotlight on Facebook" with our Loyalty program
Earn points when you complete activites
Every time you Check-In

1 point

Share on Social Media

4 points

Post a review

5 points


Redeem Points for rewards
Free Ink Pen

10 points

Free Bumper Sticker

20 points

Free Sports Band

30 points

Free 2 week guest pass

50 points

Free Jump Rope

70 points

Free Mini Gloves

75 points

Free T Shirt

100 points

Free 30min 1on1

200 points

Written Student Spotlight on Facebook

250 points
Enter your Name and Mobile number to join the program or check your rewards.
By registering for this program, you agree to receive automated text messages from "3P Boxing 247".
Opt-in not required for purchase. Standard data rates apply.
Subscribe to receive more offers and news
Join thousands of awesome people, there is only one thing to do.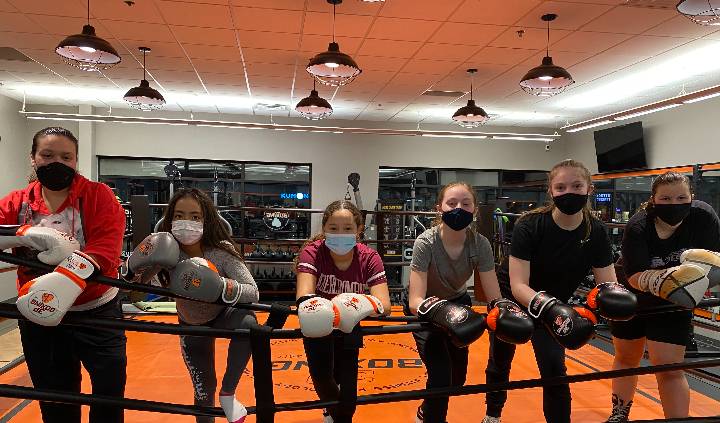 ABOUT US 
3P Boxing is a full-service boxing fitness center. Our cutting-edge facility is open 24 hours a day, 7 days a week. We have state-of-the-art training equipment and programs for all fitness levels. We provide you a challenging and engaging 60 minute workout. You provide the grit and determination and we will help you BURN with our H.I.I.T circuit classes or LEARN with our boxing improvement classes. Knock it out anytime on your own or with a certified boxing instructor.
When you study martial arts, the rank you have earned is often indicated by the color of belt you are authorized to wear with your uniform. In most styles of practice, you begin your journey toward martial arts achievements wearing a white belt. Reaching the coveted rank of black belt is a significant milestone that takes years of dedicated practice. As you achieve higher ranks while working toward this goal, you change belts. The color of belt you wear with each advancement has special meaning and signifies your experience and progression.
Location
1795 Radio Dr Suite E
Woodbury, MN, 55125