Call / Text Us: local_phone
Email Us: email
Top Rated MedSpa and Cosmetic Surgery in Boca Raton
Contact Us send
Open now
Today: 09:00 AM - 05:00 PM
We have these special offers ready for you
$600 DISCOUNT towards LIPO Two Areas

Expires in 23 days

Available: 3

Upper Eyelids $500 OFF Coupon (one time)

Expires in 23 days

Available: 20

[Save 60%] Up to 50 Units of Dysport on One Area for $135

Expires in 22 days

Available: 1

20% OFF Coupon towards Surgery

Expires in 20 days

Available: 6
Plastic Surgery for Men (Executive Makeover™) in Boca Raton, FL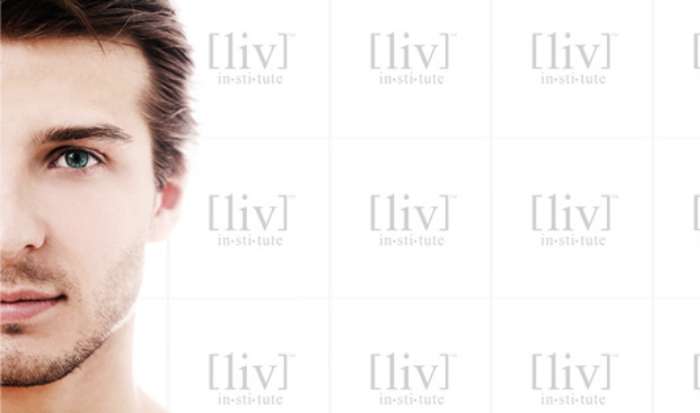 Medical Spa in Boca Raton, FL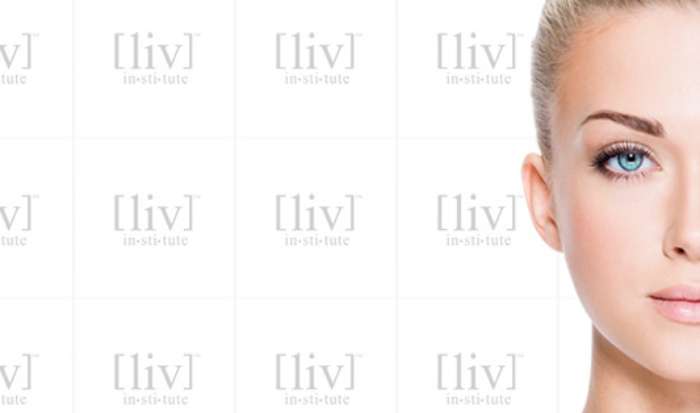 Weight Loss in Boca Raton, FL
We offer the following options to help you on your journey to a thinner, fitter and healthier life.
Why our customers say we are the best
Customer Reviews
4.99
star
star
star
star
star_half
based on 158 reviews
Friendly and welcoming staff. Beautiful office

My favorite place ever!!! I only go to Andrea for my Botox and fillers and Dr. Ress did lipo on my chin and neck and I never been more happy! Him and his team are the absolute best! Been 4 years now since I been going now and every time I go I'm so happy with my results ❣️❣️❣️

Love the staff. Jensen greets you warmly, smiling while answering phones. handling paperwork, the logistics of everyone in the right place at the right time, with ease and natural charm. Andrea takes her time, using knowledge care and sincerity resulting in the perfection you desire. The office is beautiful, spacious and immaculate, well located, great signage. easy to find.

Excellent customer service and always on time!

Dr. Ress and his staff are amazing. I have had multiple treatments and surgery and the results have exceeded my expectations.

Comfortable atmosphere, outstands service & ❤ Highly recommend

Great place. Great results!

Great experience. I had Dr. Ress himself. He took time with me and explained everything. I will be back
Extremely professional & helpful

Great staff very knowkedable

Dr. Ress and his office are very warm and friendly. I look forward to seeing my results!

I went to Dr Ress late last year. The end result is that people think I am 20 years younger. Needless to say, I'm happy with the results!

My experience at Liv Plastic Surgery was definately 10 out of 10. The people were nice, the treatment quick and painless, ( the results so far have been excellent) , there was very little wait time and the place is immaculate. Have absolutely nothing bad to say and I wouild highly recommend the clinic !!!d

I love how Dr Ress is concerned and strict and caring at the same time

My second visit. Great experience. I love Nurse Andrea. Going back for consult with Dr Ress

Awesome first experience getting my dysport today. I can't wait to see the results and come back for more services.
Great experience during my consult visit. The staff at LIV is very professional and Dr. Ress was very kind and informative in assisting me to decide which procedure is best for me. I will schedule my procedure soon!

Very humble and Knowledgeable Doctor! Staff was very kind and no pressure whatsoever. Gives truthful advice and doesn't recommend more than what's needed. So very recommended place.

Dr RESS is a very component physician. His bedside matter and attention is better than I have seen before. I highly recommend.

Love Liv, the best result

Very knowledgeable, I'm super excited for my procedure.
Excellent service very professional!!!

Love coming here. Always a pleasure to see Dr Ress and his knowledgeable staff

It was my first visit. I was a little nervous at first. Nurse Adriana made me feel very comfortable

Wow Dr Ress and his team were so kind to me.

Amazing experience!! Super friendly staff

Professional and thorough , extremely happy with my results

Very nice people.The doctor took the time to explain and listened and answer all your questions.
First visit today! The office is inviting, the staff friendly and informative. Andreea was very professional and no upselling.

What a pleasure my first visit to Liv Plastic Surgery. I met with Andreea who was professional and kind and

Love Iiv plastic surgery! Everyone there is super friendly and goes out of their way to explain everything to you and make sure you are comfortable with all procedures. I highly recommend Dr Ress and his whole staff!

Friendly staff and painless experience

Liv Plastic surgery have a wonderful staff & facility. Dr.Ress is professional & his work is exceptional.

The services are provided by exceptional estheticians. Dr Ress himself is very personal and professional. Liv plastic surgery is the place to go to keep a yougthful apperance.
Excellent office and medical staff!

I went to Liv to get consultation for several procedures. I felt like the Dr. told me the truth and did not try and sell me extra services that weren't needed. I really appreciate that. Also they follow through well. I had more questions and received a prompt response via email.

Andy helped me out with some Dyport, she was phenomenal. Donna at the front desk was also very sweet.

Andy plumped me up and sha was phenomenal. Donna at the front desk was also very sweet. I'm going back.

Great experience. The staff is terrific. Professional but friendly

Very nice office! Friendly personal, professional. On time! We'll be back!

Really great service and LOVE MY LIPS

I was amazed with the honesty of the nurse. I got dysport and works perfect for me, better than hitox. The nurse who did the injections did an amazing job and advice me about a simple procedure that will help me save money in a long run. Surgery schedulled for 7/24. Doctor was great and poilite. Thumbs up!
Fabulous work, could not be happier

Great Dr. great staff, cleanliness is obvious. Very honorable doctor

Changed my life! Great surgeon, clean office and great staff

Excellent care, honorable doctor

The staff and Dr. Ress are very kind and extremely professional.

Great service, very professional
I had my 4 month follow up after a mini face and neck lift, and the staff was as awesome and professional as ever! Dr. Ress is a skilled and excellent surgeon, very down to earth, and answers all your questions! I will continue to use their services for Dysport and to recommend them highly for Plastic surgery!

My wife and I have had a great experience with Liv Plastic Surgery and Dr. Ress. Very poor professional and accommodating. The breast augmentation was amazing and we are very satisfied with Dr. Ress's recommendations and work.

Love Dr. Andrew Ress and his staff. Very caring.

Andrea is the best. I always get the best results quickly and long lasting.

Great service - friendly atmosphere!

Nice friendly atmosphere- professional service!

Very good and professional services highly-qualified
Best place I have been! Comfortable, clean and very happy to answer questions

Loved my experience! Easy, comfortable and allowed me to ask any question!

Im in love with my surgery!! Dr Ress is a really good professional and very kind doctor!!! I really recomend !!! Very happy!!

Im in love with my surgery!!

My satisfaction with my experience at Liv Plastic Surgery continues! I am 3 weeks post-op and loving my new look! I can't say enough about Dr. Ress and his staff, they are the best!!

Amazing staff, really care about their patients and want to do what is best for them.

I had a wonderful experience here! She told me exactly what I needed, and didn't try to push other products, and treatments like moat places. I will be going back! Highly recommend.
The medical stetician didnt take the time to review possible side effects of the treatment

Great service! Andreea was gentle and friendly. I will return

Great service! Andreea was gentle and friendly. I will return!!

Very good and kind people!

Clean facility. Great polite professional service

Always a good experience!

I've been to Liv Plastic Surgery 3 times now and this last time, I brought my husband along for a consultation! If that doesn't say something about Dr. Ress and his staff, I don't know what would! Their professionalism and down to earth demeanor just put you at ease, along with their obvious expertise! Thank you for everything!
Best place ever! Awesome customer satisfaction. I've had great results !

Fantastic staff and very professional. Love the hydrafacials.

Awesome place and can't wait to come back!

LIV plastic surgery was amazing. They made me feel at home and took very good care of me. Would really recommend everyone to check them out!

Great hydro Facial today!!!!

Professional office excellent plastic surgeon highly recommended

Went under today and was glad I did. Andreea was si helpful and sweet along hhw way making my decision that much easier. Thank you
Absolutely wonderful staff. Very professional, knowledgeable and great work!

Very professional environment. I would go back in a heartbeat

Great experience. Will definitely return!

Professional service great ambience.
Friendly, knowledgeable very accommodating and very happy with my results!

Just left LIV Plastic Surgery Office. I Dysport and fillers injected. I am absolutely thrill with the results. I look rested and natural. Do not think twice.

I just left Luv....I couldn't be happier. The results.are fabulous.

Very friendly staff and dr.ress was very cool and straight forward!

Love Andrea. Really like the vibe in the office as well. Friendly and nice without the Boca attitude.
Awesome facial! Love coming here!

Adriana was wonderful she was kind considerate and patience with me and help me to sort out the procedure that would work best for me

Very professional. Great results. Awesome staff. I would definitely reccomend this place!!

Awesome service. No long wait time and extremely accommodating.

Wonder and clean setting, doctor takes his time with patient

6 stars. Hands down, THE BEST.
Great atmosphere they make you feel comfortable and are very friendly. Looking forward to getting my body looking good again.

Clean office and very professional !

Great service great prices

The best. Surgically and aesthetically, Dr. Ress is the physician to trust.

I can have a membership here.
Love love coming here. Easy, clean& extremely nice staff.

Nice place, friendly staffs

Beautiful and relaxing atmosphere. Dr Ress gave a thorough and caring consultation. He and Robin very professionally treated me with IPL photofacial and I was very pleased. 2 more facials will complete my package looking forward to it.

Went in today for my B12 shot and Adrianna was amazing and sweet!

Very nice, clean, beautiful. They didn't try to oversell me a thing like most places. They also recommended less then i wanted. So I was very pleased with the service. This is going to be my new spot! 😁 I definitely recommend it!

Great service. Professional office.

My experience for laser hair removal at LIV plastics has always been pleasant. I am not very good with pain and they always work with me. Paulina was great and always took her time. The girl today was a little more rushed and less breaks but was still nice. Place is clean and staff is nice and helpful.

Very professional and kind, doctor and all the staff.
Great experience, the hydrafacial was amazing, my skin never looked better.

Clean, nice, friendly. I'm doing my Brazilian laser there and so far everyone has been so kind and answered all my questions. Would def recommend!

Very educated and professional staff.

I been going to Dr. Ress for many treatment.

i was the best experience i ever had word can't decribe how great dr ress is the staff is amazing i'm glad i found them thanks again for everything 110 %satisfied

Great service. Friendly staff
Just had a hydra facial done. My skin is smooth and glowing!

The Dr is wonderful I would recommend 100%

Awesome! So professional and velvet hands for all procedures!

Had a chemical peel done and had a great experience and was well informed. I then inquired about Botox and dysport. The nurse Andreea went over everything, what areas, how much and ordered Latisse for me.

Paulina is fantastic at the laser hair removal, she knows exactly which type of laser to use to get the best results, I've been only twice so far and I see major hair loss, I couldn't be happier

i had the best experience talk out a limpoma no pain very amazing dr ress and staff the best
I met with Dr. Ress for a consultation today...he was amazing. Very knowledgeable, comforting and down to earth. I do not feel the need to look any further. I will be scheduling my appointment with Dr. Ress as soon as possible, as he made me feel confident that I am in good hands.

had a procedure they are the best

I just have to say I'am so impressed by the staff at Liv plastic surgery.. Andrea Costescu did the Dsyport injectables on my friend and myself and never have I had the results that were done .. ever!!! Amazing, we both are so impressed!!!

Experience was pleasent today. Place is always nice and clean

Dr. and staff are always so friendly and helpful.

Great experience, the Dr. is wonderful.

Very professional and efficient staff. I've just recently had a procedure with Dr Ress and though is too soon to see results I have been quite ate ease prior to and even the day of procedure. During my post op visit I was not rushed and my concerns addressed. So far I would highly recommend Dr Andrew Ress and Liv Plastic Surgery.
LIV is excellent. Everyone there is friendly and professional.

My experience with Dr.Ress has wonderful, it has been a full year since I've gotten my BBL procedure. I am thrilled my results and with Dr. Ress's attentiveness he answered any questions I had and guided me in a speedy recovery. He and his team are great!

Wonderful experience. Andrea was great. No pressure and very unintimidating. Will be back!

Very professional and informed staff. An overall wonderful experience

I was very happy with the place in all areas !! Wonderful caring staff !
Earn "$50 off any service" with our Loyalty program
Earn points when you complete activites
Every time you Check-In

5 points

Share on Social Media

10 points

Post a review

200 points



Consultation - New Patient

100 points

Pre-op Visit

250 points
Redeem Points for rewards
Elta MD Sunscreen

200 points

B12 vitamin injection

250 points

$25 Gift Certificate

250 points

$50 off any service

500 points
Enter your Name and Mobile number to join the program or check your rewards.
By registering for this program, you agree to receive automated text messages from "[liv] Plastic Surgery".
Opt-in not required for purchase. Standard data rates apply.
Subscribe to receive more offers and news
Join thousands of awesome people, there is only one thing to do.
PLASTIC SURGERY AND MEDICAL SPA IN BOCA RATON, FL
At liv Plastic Surgery in Boca Raton, we offer our patients a wide selection of surgical and non-surgical procedures to help enhance and rejuvenate their bodies. Our highly trained team of registered nurses, anesthesiologists, other specialists and a nutritional expert is led by Dr. Andrew Ress who is a board-certified and fellowship-trained plastic surgeon. We see patients in our surgical office and luxurious MedSpa, which houses the most state-of-the-art equipment in addition to relaxing amenities. We provide our patients with excellent care and attention during their procedure and after completion. LIV Plastic Surgery was founded on the belief that top shelf results can be delivered consistently in a caring, reliable and reproducible manner. Dr. Ress has assembled a team consisting of top doctors, estheticians and nurse providers throughout Boca Raton, Fort Lauderdale, West Palm Beach and Miami to provide what others cannot or will not. We believe you should liv sexy, liv amazing and look fabulous.



Meet Dr. Andrew Ress, Plastic Surgeon in Boca Raton, FL
Dr. Andrew Ress is a plastic surgeon in Palm Beach County. He serves the men and women throughout Palm Beach, Broward and Miami-Dade counties. Hailed by the Sun-Sentinel as Boca Raton's "Best Cosmetic Surgeon," Dr. Andrew Ress has led the plastic surgery industry since the inception of his private practice in 1997, and his reputation comes fully backed by his expertise. As one of the best facelift, liposuction, and body contouring specialists in Boca Raton and the greater South Florida area, Dr. Ress puts great time and effort into ensuring his patients get the results they desire. His strict adherence to the philosophy of achieving great results using the least invasive procedures available has led to thousands of happy patients. He is an expert in botulinum toxin biochemistry and holds a patent for extending the shelf life of Botox®.
Those who choose Dr. Ress revel in the luxury of the highest level of treatment, including minimal recovery downtime. Dr. Ress' ultimate goal is to provide his patients with the boost of confidence they need in order to be their best selves, and his history certainly reflects great success in reaching this goal.
Location
6877 SW 18th St h201
Boca Raton, FL, 33433
Check out these exclusive offers
Everything you need to know from our blog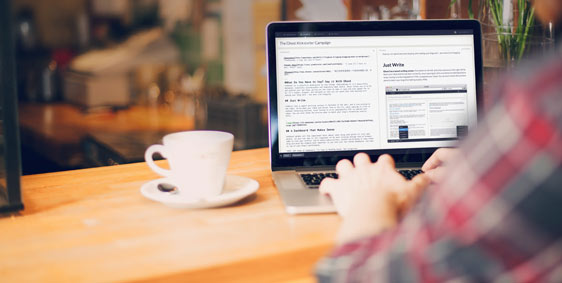 posted on 04/04/2018
by John T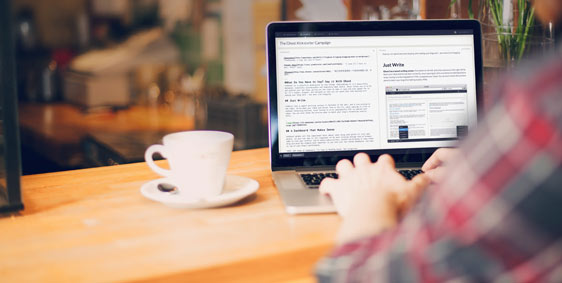 posted on 04/04/2018
by John T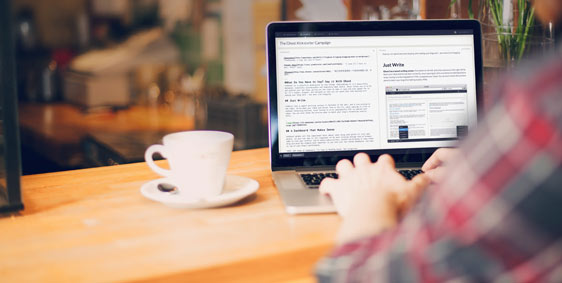 posted on 04/04/2018
by John T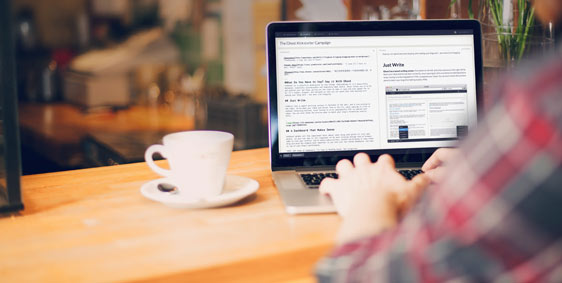 posted on 04/04/2018
by John T