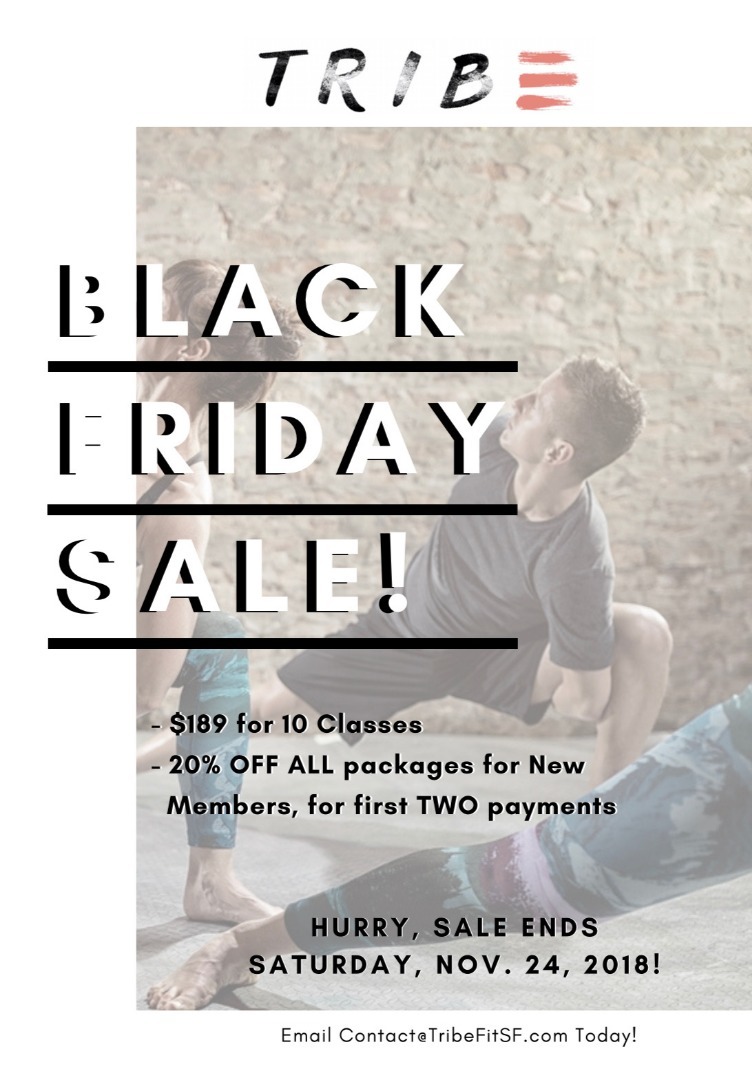 Flash Sale! Get 10 Classes for Just $189.
-> Get one of our biggest sales of the year and jump start your health and fitness before all of th enew Year's Resolutioners storm the gyms!


->Come experience what makes Tribe SF- Fitness and Yoga like no other studio around and get ready to have your Fitness Transformed! No other studio can offer all that we do; Whether you come to Yoga or HIIT, or explore our one of a kind Strength and Conditioning classes, you'll see why Tribe SF is rated 5 stars across the board.
->Small classes, Expert instructors, Complete wellness- All in one boutique studio.
Sale ends 11:59pm on 11/24. Use code FRIDAY @ checkout!!!