Call / Text Us: local_phone
Email Us: email
ADULT HIP HOP FOR ALL LEVELSIN ORANGE COUNTY In Costa Mesa
BOOK NOW send
CLOSED
Today: 08:00 AM - 10:30 PM
Top Rated Dance Studio in California
ONLY $90 for 5 pack! Claim it NOW and get $5!

Expires in 27 days

Available: 12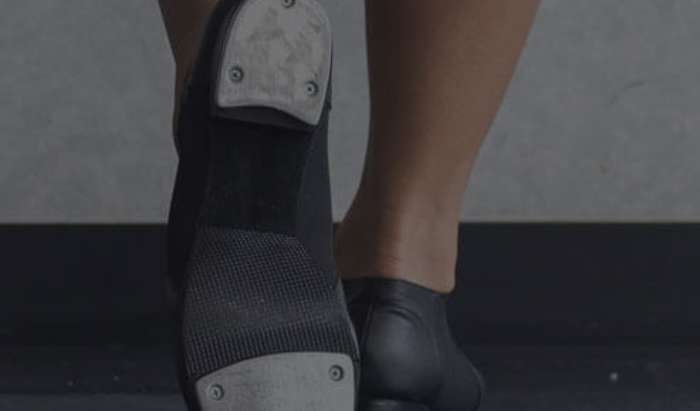 ADULT TAP FOR ALL LEVELS IN ORANGE COUNTY
Tap is a dance style where the dancer strikes the floor to make rhythmic sounds. Beginning tap focuses on tap dance foundation, whether that is for the beginning or experienced dancer. Students can expect to learn tap technique as well as a series of combinations, both classical and rhythmic, geared toward improving not only their dance ability, but their musicality as well.
ADULT HIP-HOP FOR ALL LEVELS IN ORANGE COUNTY

Hip-hop is alive in Orange County, and you can get in on the action by taking our adult hip-hop dance classes at AfterHours Dance Studio. We make it easy to get your body moving by offering dance classes almost every day of the week. That includes weekend dance classes.

We welcome all students of hip-hop, from the complete beginner to the experienced dancer ready to improve their skill level and learn new moves. Our classes usually include between 5-20 students. After flowing through a warmup, we work on technique and then introduce a choreographed dance with music.

CONTEMPORARY DANCE CLASSES IN ORANGE COUNTY

A NEW FORM OF SELF-EXPRESSION

Are you ready to express yourself in a new way? Contemporary dance classes at AfterHours Dance Studio in Orange County are the perfect option for dancers of all levels.

Contemporary is an extension of ballet that was developed in the 20th century. It's now one of the most popular performance dance forms and is often seen on television shows like "So You Think You Can Dance" and "World of Dance." Contemporary dance classes combine elements of ballet and jazz along with a touch of lyrical at times.

ADULT JAZZ DANCE CLASSES IN ORANGE COUNTY

AfterHours Dance Studio offers adult jazz dance classes in Orange County, and dancers of all levels are encouraged to attend regularly. Classes usually include 3-15 students. We work with your schedule by offering a variety of classes throughout the week.

Our adult jazz dance classes start with a warmup and then progress to instruction in technique. We end with a choreographed dance set to music. You will learn something new every week.
Customer Reviews
4.95
star
star
star
star
star_half
based on 57 reviews
Love the energy of all the instructors! Always have such a fun time in class

Very first class tonight,

I have never danced before and ways wanted to. This felt like a fun safe place to work through the beginning awkward stage of learning something new. I bought 5 more classes right away and cant wait to go back.

So friendly and such a great atmosphere

Great studio with great instructors!

I had my first class at AfterHours dance studio and it was so much fun! The instructor really broke down the moves so it was easy to learn and everyone in the class was having a great time. :) Definitely going back for more!

I had such a fun time at the hip hop strut class!!! I'm not the best at hip hop but I had fun grooving with everyone
I've been dancing for most of my life, and it is so great to be in a studio with other young adults. The students' ages range from teenaged to 40s/50s. It's also been so wonderful to take classes over zoom during the pandemic! I've been taking the k-pop dance class, and I love it! We have learned dances from Twice, iKon, BoA, and others.

Great first class. Looking forward to next week

I enjoyed my jazz and ballet class. I feel it's a good work out class and the teacher is very personal and will walk around and correct students. I will definitely come back!

Shawn gives fun musical theatre combos. Pleasant voice with cues.

I loved the class and choreography!! It was super fun. However, there was an excess of people in the studio. I feel more comfortable limiting the number of participants as we continue to have high case numbers of the virus.

This studio is the best in the area! It has completely given me back my dance dreams!

Afterhours has the most talented dance teachers in OC, various hours take classes, clean and sanitized studio and most importantly their staff is amazing

Wifi issues were a bummer but they happen. Overall a fun class. I think it was advertised as Beg/Int and felt it was more on the Beg side, but still enjoyed nonetheless. :)
Terrific Fri. hip hop class. Always challenging,fun and a great workout. Studio has great space and kept clean.

Received great correction in class. Bob Fosse heels class super fun.

Welcoming environment and challenging classes for every level!

excellent classes. Janelle is a fabulous teacher!

This was my first time at AfterHours and my first time ever learning hip hop. The staff and instructor made everyone feel so welcome, giving me the chance to let loose and explore a new hobby.

Love this studio!!! Thank you!!!

Thank goodness this studio is open!!!
Got my technique tune up today!

Shawn Vitale gives an invigorating jazz class. Fun combos. Good progressions.

Energizing. Over and beyond my expectations.

Amazing studio! Can't wait to go back!!

Class just gets better every time. Thanks Shawn for providing a great place for adults to take classes.

After Hours Dance Studio is awesome, ❤️ going there.

There are Amazing instructors and I love dancing here!!
Seriously the most fun I've had in a long time!! The intro class is truly catered to newbies which is so hard to find! Highly recommend Jesicris' class!!

What a fun and easy class! Ginger is so patient and helpful in giving us pointers on how to make the movements happen! Thank you!

Twerk after work was a total blast!

Amazing studio!!! The teachers are well trained and are incredibly welcoming and friendly.

So much fun! Love this studio! Great class!

I love this studio! Everyone is fun and welcoming. I highly recommend Heels with Marissa, Modern or Strut Hip Hop with Dante, and Hip Hop with JesiCris!
This is my 2nd month taking classes at Afterhours. Still fresh and empowering. Janell is a gift to the dance community.

Super clean environment. Janell Burgess provides clear positive instruction. Authentic jazz choreography. Today Fosse style.

Great Beginning Lyrical class!!

Easy to find and love it here! Definitely coming back for more classes! :)

GREAT STUDIO! Super fun learning environment for adults!
I had so much fun taking Deanna's class. She's a great teacher and explains every movement well. So much fun! Great dance class for adults!

This place is legit! Great space, mega talented teachers and friendly students. Highly recommend!
Earn "Free Hoodie" with our Loyalty program
Earn points when you complete activites
Every time you Check-In

1 point

Share on Social Media

3 points

Post a review

6 points



1 Online Class

5 points

1 Online Class + Donation to keep the studio open.

5 points

Professional Drop In

10 points

Student Drop In

10 points

Disney Cast

10 points

Single Drop In

10 points
Redeem Points for rewards
Free Sticker

25 points

$2 Off a Single In Studio Class

30 points

$5 Off a 5 Pack of Classes

35 points

$10 Off a 10 Pack of Classes

40 points

$20 Off a 20 Pack of Classes

50 points

50% Off a Single Class

75 points

Free Virtual Class

100 points

Free SIngle In-Studio Class

200 points

Free T-Shirt

300 points

Free Hoodie

400 points
Enter your Name and Mobile number to join the program or check your rewards.
By registering for this program, you agree to receive automated text messages from "AfterHours Dance Studio".
Opt-in not required for purchase. Standard data rates apply.
Subscribe to receive more offers and news
Join thousands of awesome people, there is only one thing to do.
AfterHours Dance Studio provides professional and recreational dance classes to those with a passion for dance in Orange County. Our adult dance studio offers an array of dance classes such as contemporary, jazz, hip-hop, tap, and restorative yoga. Whether you're a beginner or an expert, we offer a class for every level. We also offer private parties and dance studio space for rent. If you're looking to mix up your special event, consider booking one of our beginner adult dance classes to take your event to the next level. Visit our site to explore our dance class packages and book our studio space.'
Location
2228 Newport Blvd A2
Costa Mesa, CA, 92627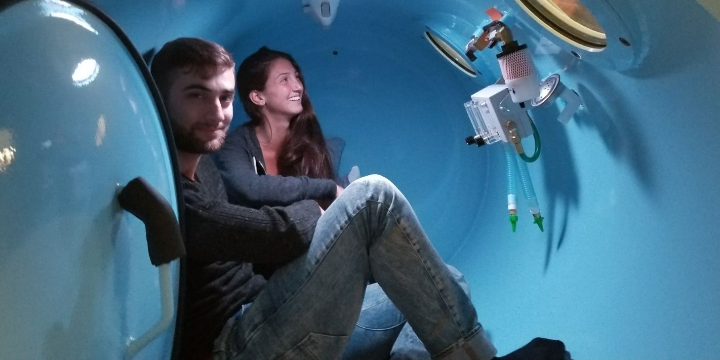 30-minute Hyperbaric Oxygen Session Test for $100.00
SoCal Hyperbaric Oxygen Center
Claim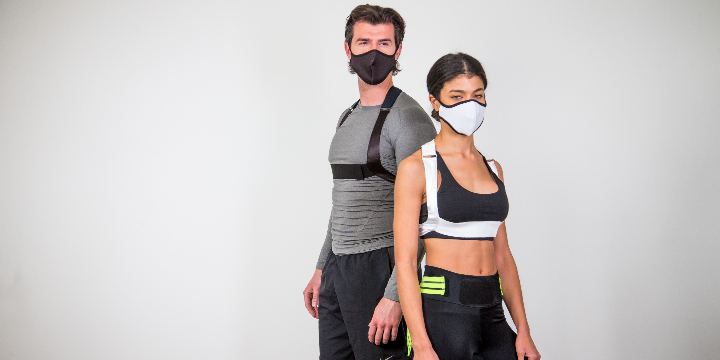 Get FREE MASK with Bax-u Posture Corrector Brace
Think Healthy Inc, Bax-u
Claim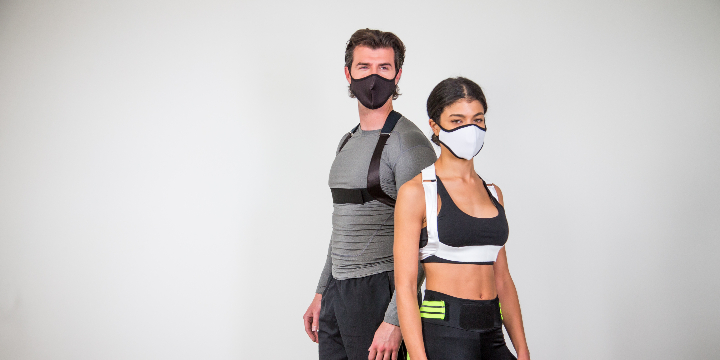 Get $30 Discount + 8% off & FREE Mask with every purchase of BAX-U Posture Corrector - Limited Time Only!
Think Healthy Inc, Bax-u
Claim