Call / Text Us: local_phone
Email Us: email
Detox Foot Spa In Fort Myers Beach
Contact Us send
CLOSED
Today: 09:00 AM - 05:00 PM
We have these special offers ready for you
Buy One Hour Massage Receive Your 2nd Massage For FREE (New Clients Only)

Expires in 18 months

Available: 14

$30 off Massage Therapy (1 Hour) at Armando's Day Spa

$30 off Massage Therapy (1 and a half hour) at Armando's Day Spa
Massage Services

Massage Services

Armando's Massage offers a range of massage therapy services. We tailor our massages to meet each individual's unique needs. We offer over eighteen years of hands-on experience and a combined total of over 2,000 hours of instruction. Armando's Massage is proud to offer the following services:

Swedish/Therapeutic Massage 1 Hour $100 1/2 Hour $80
Hot Stone Massage 1 Hour $115 1/2 Hour $95
1 &1/2 hour treatments run $140 and up

OTHER MASSAGES WE OFFER

Injury Treatment
Stress Management
Wellness Massage
Pain Reduction and Elimination
Sports Massage/Athletes Delight
Pregnancy Massage/Pre & Post Natal
Chronic Pain Elimination
Cranial Sacral Therapy

Skin Care Services

Micro Current Face Lift 30 minutes $80.00 Packages of 6 for $300

This non-surgical treatment uses micro-current to retrain muscles throughout the facial zones, helps stimulate your chi, relieves stress, sinus, and facial tension. This treatment makes you noticeably younger looking in one session.

Deep Cleansing Acne Facial 55 minutes $80.00

Proper cleansing, gently exfoliating, extractions and clay based mineral mask clear away the debris in the pores and follicles. The correct skin conditioner, blemish gel and moistge of the Organic products are ideal to address teen's acne, adult acne breakouts, and problem areas

Hydrating Paraffin Mask $10.00

Can be added to any facial. Not recommended for oily/acne or sunburned skin.

Eye Contour Mask $10.00

With Marine Collegten to tighten and reduce puffiness, add to any facial

Deep Cleansing Back Facial 50 minutes $140.00

This procedure is a "Facial for the back and shoulders" We analyze the skin, select the appropriate deep cleanser and exfoliant. A treatment cream is then massaged into the back. Next, we apply an appropriate mask, toner and moisturizer.

Skin Care Services

Salt Scrub Body Treatment 60 minutes $65.00

Includes a body shampoo with an invigorating Sea Salt Scrub to exfoliate the dead skin layers of the body, Bringing to the surface a softer, smoother skin. Followed by a body moisturizer.

Volcanic Earth Clay/Mud Body Wrap 90 minutes $160.00

This rich clay body mask is derived from natural ingredients found in the Southwestern desert and/or Volcanic origins. It helpes to stimulate circulation while promoting toxin elimination and the hydrating action of Algae helps soften, moisturize and rejuvenate.

Detox Foot Spa

Detox Foot Spa

The Revolutionary way to Detoxify, Re-balance and Re-energise your Body.

The foot spa contains water, a saline solution and an electromagnetic device called an array.
The Detox system produces a charge which stimulates the cells within the body.
The positive and negative charges in the water allow the body to attract and use the negative ions to rebalance and release toxins.
The most convenient and effective way to release these toxins is through the 4000 pores on the feet. Following a treatment, the body will continue to detoxify for up to 48 hours!

Our Detox Foot Spa helps the body detoxify more efficiently without exercise, funny drinks or special diet!

One half hour session $85.00
Package of 3 sessions $200.00
Package of 6 sessions $350.00

Skin Care Services

Mini Facial 30 minutes $55.00

Specially selected products for your skin type remove daily dirt & grime, reconditions and revives your skin. After analysis, the best cleanser, exfoliant, skin conditioner and moisturizers are applied, This includes steam, facial stimulation, and basic extractions, if necessary, finished with a "Rose" misting to leave you feeling renewed with clean skin and a fresh, healthful glow.

European Facial 60 minutes $90.00

Our most popular Facial which includes skin analysis, deep pore cleansing, exfoliation, extraction, a neck, shoulder, scalp and facial massage. Followed by a mask chosen specifically for your skin type or condition and concluding with a refreshing skin toner and moisturizer.

Rejuvenessence Facial 70 minutes $100.00

This includes the facial as above with an added mineral mask and much more. Using warm towels and steam to relieve sluggishness, the entire profile of Rejuvenessence products and serums help restore elasticity & moisture, reduce lines and wrinkles to bring back youthfulness to the skin. Including a stimulating face, neck, shoulder and scalp massage to improve circulation and jump start your skin's natural abilities to repair, resist aging and will renew your spirits, leaving your skin feeling and looking radiant.

Special Packages

OUR SPECIAL PACKAGES

One Hour Massage & European Facial Reg. Price $190 for only $160
1/2 Hour Massage & Mini Facial Reg. Price $140 for only $120
One Hour Massage & Detox Foot Spa Reg. Price $185 for only $155
1/2 Hour Massage & Detox Foot Spa Reg. Price $165 for only $145
Hot Stone Massage & European Facial & Detox Foot Spa Reg. Price $295 for only $245
1/2 Hour Massage & Mini Facial & Detox Foot Spa Reg. Price $225 for only $185

Couples Massage includes Champagne* or Sparkling Cider Reg. Price @250 for only $220

Specials are designed to promote business during slower times and may not be available during holiday weeks and other In-Season times, please mention the special you are interested in when booking your appointment and ask if special is available for the dates you desire.

Special package prices are subject to change.
one glass each must be legle drinking age to drink alcoholic beverages. champagne or sparkling wine or prosecco depending on availability.
Why our customers say we are the best
Customer Reviews
5
star
star
star
star
star
based on 21 reviews
We really enjoy having a massage from Bobby. Had a great facial there at one time, but that lady is no longer there.

I feel great after my first visit!

Very Professional, caring and great atmosphere.

Had a great massage with Veronica, she was not there last few years but we use to get massages from her there years ago, I'm glad she's back....

Great service - great people!

Best massage I've had. Very relaxing. Comfortable environment. The ladies in there are all very nice and knowledgeable

Bobby it's a wonderful massage therapist. I came in with severe neck pain. He recommended twice weekly massages which I did for three months. The pain decreased significantly. He even worked with me with the cost. Everybody that works at the spa is very kind and caring. I would not hesitate to recommend Bobby from Armando's Day Spa. Absolutely the best on the beach!

One of the best massages I have ever had. Colleen LoRae is the best !!!
By far the best massage my or I have had in any state! We will definitely be back!

The message was very nice and will come back once Im back in the area. I would urge the owner to remodel the facilities.

Last minute appointment while on vacation. Brenda was the best.

We had a couples massage. I would recommend it highly. Left feeling better and smiling brightly. Best experience ever

I experience was amazing.

Love this spa. Will go back whenever we are in FMB. SAVED my vacation.

Lexi gives an amazing massage! Just love her!
Went into the spa not feeling the best. Major nerve pain in my back. Bobby did an amazing job of relieving my pain. I have been there before and will defiantly go back. Highly recommend the spa.

Absolutely the best massage you will ever experience!

Excellent place for a Excellent massage! My wife also had a facial and we were both extremely satisfied.
Subscribe to receive more offers and news
Join thousands of awesome people, there is only one thing to do.
Welcome to Armando's Massage.
Armando's Day Spa offers the Best Massage in SW Florida! We opened in 2000 and have been voted best of the beach 14 times by visitors and locals alike.
Escape into a world of total comfort, relaxation, and rejuvenation. Come for the Day, Half Day or an Hour.

Treat yourself to a luxurious experience...you deserve it!

Our Full-Service Day Spa will make your stress fade away into a distant memory. Our State Licensed, friendly, professional staff will pamper you, renewing your mind, body, and soul.

If you are looking for the Best Massage in Fort Myers Beach then you owe it to yourself to make an appointment with us....
We also offer all Spa services so Indulge yourself with one of our special Armando's packages, and experience a specialized combination of treatments that will perfectly transform your body and spirit. Our first-class service includes a variety of massages, scrubs, aromatherapy, body wraps, skin care, facials, and complete salon services. Our staff is highly trained and Licensed, your privacy is assured.
Armando's gift certificates make excellent gifts!

We offer romantic couples treatments in our newly decorated Couples Room, bridal and wedding parties, and Specdial Packages
Location
2101 Estero Blvd
Fort Myers Beach, FL, 33931
Check out these exclusive offers
Everything you need to know from our blog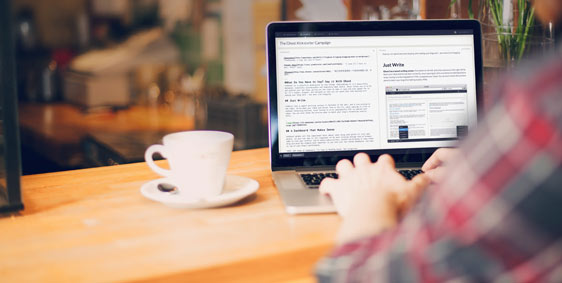 posted on 04/04/2018
by John T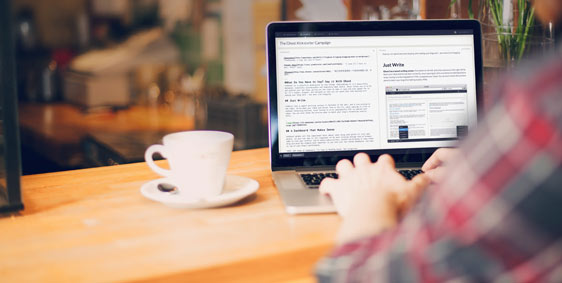 posted on 04/04/2018
by John T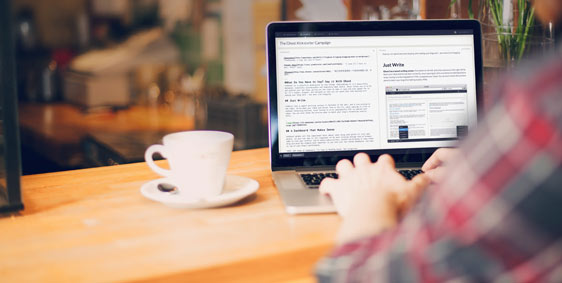 posted on 04/04/2018
by John T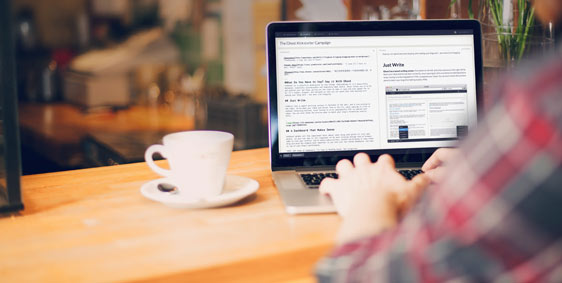 posted on 04/04/2018
by John T