Call / Text Us: local_phone
Email Us: email
Best Cigarette Electronic In Austin
Contact Us send
CLOSED
Today: 09:00 AM - 10:00 PM
We have a special offer ready for you

Dry Herb Vaporizers

Vaporizers, Tanks, Coils, and eCigarettes

eLiquid

Lab-grade, High Quality eLiqiud

Heady Glass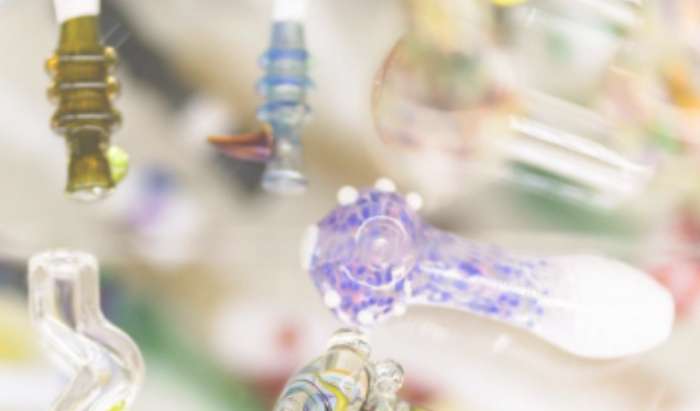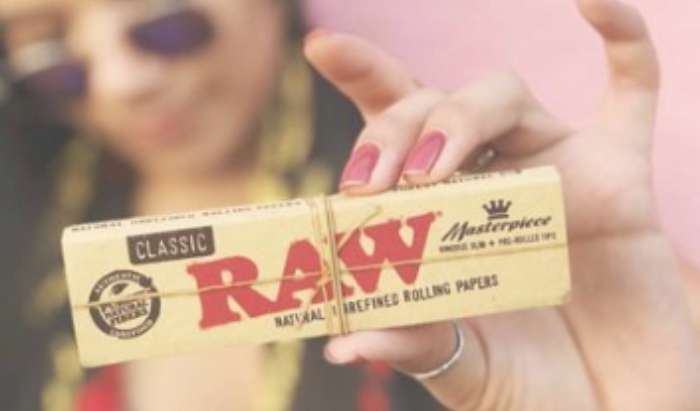 Accessories
Detox, Lighters, Scales, and More
Customer Reviews
4.97
star
star
star
star
star_half
based on 186 reviews
All of the employees are great. Good stuff

This is by far my favorite vape shop! Super friendly staff. They'll chat with you about options, or just get you rung up and out the door if you're in a hurry.

Very helpful and a great selection! I highly recommend stopping in and checking it out!

Absolutely wonderful service, great products

This vape shop is the best of the best! I've been to others but these guys are always great! They always provide the best customer service and you just don't get that much these days. And the products are top notch! All your vape needs, kraton, CBD, and plenty herbal accessories! I would definitely recommend them to anyone who wants great service and products! 👍👍

I posted a long review a few days ago, and would like to postscript that the Austin Vape and Smoke point-reward program is somewhat annoying and flaky... Although it does get me a few bucks off every so often. The lovely fellow at the South First location mentioned they were planning to change to a different system, so maybe that one will be better!

Great prices, knowledgeable staff, best selection in town

Super friendly, and always have my item in stock.
I was just in Austin vape and smoke today they have the friendliest stuff, they're always so helpful and they have the best CBD in town!!!

Austin vape and smokes new flavors of CBD are amazing!

Favorite place to buy kratom!

The only spot I'll buy juice, coils, or anything else vape related. Hands down the greatest customer service I've found in any vape shop, or retail full stop.

Best smoke shop in town! Always has all my vape needs and the best customer service I can ask for!

Austin vape and smoke Carrie's the best CBD oil !!! It saved my dog's life!!!

So friendly and knowledgeable!
The best customer service and my favorite Kratom brand.

This "vape" shop is more than a vape shop and definitely has everything you could need...and the staff is super knowledgeable about it all! You can get all your vaping needs here plus they have Kratom and CBD (even some for your doggy!) And then you can also get your herbal accessories as well! I'm telling you they have everything you need here! And great customer service to top it all off!

Best shop ever! Hayden killed it, this staff is friendly, they know their products and are always willing to take time and find out your needs and wants!

Great service, knowledgeable staff, best selection in town!

Always helpful and nicest staff
Knowledge staff and great quality products! AAAA+++

This vape shop has it all! Not only will you find everything you need or want for your vaping needs but they've got your Kratom, your CBD, plus lots of awesome herbal accessories! And to add icing to the delicious cake you ALWAYS get great customer service! You just can't go wrong with these guys!

My favorite spot in Austin

My new favorite vape shop. Staff is always quick to help and explain any products I'm interested in

I absolutely love this vape shop! They always have everything you need and the customer service is great every time!

Austin Vape has the best kratom around and consistently great customer service. Thanks AV&S!
The greatest selection of vapes and e-liquid, not to mention the most knowledgeable and helpful staff in the business

Austin vape and smoke has the best CBD in town please check them out I have been suffering with cancer for nine and a half years when I found Austin vape and smoke CBD grassroots it is literally changing my life

This place is my go to. Everyone is always so helpful and knowledgeable.

Hometown Hero's CBD available in 2 flavors

Great place in atx for all your vapor needs. Great hours for the day to day hustle!

Best vape shop in town, great staff, great selection, but the parking is a little sketchy

Best vape shop in Austin! Definitely has you covered for all of your vape, kraton, CBS, and herb related products!

The best super green Kratom
Can't get enough of this vape shop! They have all of your vape, kraton, CBD, and herb related products! And the staff is always so great!

Great Customer service. Large amount of items in store to shop and browse through. Hours of operations are available at amazing hours throughout the week.

This place is great. The staff is really knowledgeable and helpful. They also have an amazing selection of kratom and they can help you pick a strain or blend that you need. And the prices are seriously the best anywhere

Friendly and educated staff! Best in town

Awesome store. Very helpful staff

Best smoke shop in South Austin! Great customer service and all the vape, CBS, kraton, and herb related items you could want!

Best kratom in town! Quality of top of the line.
Austin Vape & Smoke has the best, highest quality kratom in Austin, TX. Their customer service reps are super friendly and very knowledgeable about all of their products. I've been a customer for about 5 years and I've never had an issue. Thanks AV&S!

This is a great place.staff is fantastic and extremely helpful.

This is an awesome place for all your vaping needs

Always helpful, knowledgeable and friendly

Austin vape and smoke has the friendly staff and I most awesome CBD
They have the most wonderful staff here, always helpful and super knowledgeable. It's always a good experience going in

I've been here 2 times recently and I love it. Quality staff and quality customer service!

The folks are always well informed and very helpfully

Awesome service & knowledgeable staff!

Austin was a great help! He took over DJ's shifts, which both are awesome so it's nice stopping by at any time of the day.

I got to the Westgate store. The staff have always been knowledgeable and helpful. I think the prices are good to.

This place has some the highest quality Kratom you'll find anywhere.

Austin vape and smoke is the best in town....
Love this place. Great selection of juice, always in stock. Great glass selection. Always clean, good music. Would highly recommend.

Best smoke shop ever! Has your vape and herbal accessories needs!

Love this store and this location. Great service and products. Best cbd in Austin

Really great products as well as customer service.

Great place for cbd and kratom. Highly recommend it
Austin Vape & Smoke has the highest quality kratom available in Austin. They have a giant selection and their sales associates are friendly and knowledgeable.

I love this place! The staff are so nice and knowledgeable.

Love coming to this place, the staff is always friendly and helpful.

Gotta love Special Sauce for sleeping

Great service and better prices.

Awesome little smoke shop, great staff and a fantastic loyalty program.
Friendly staff and ready to answer any questions! Love it's a LOCAL product too

Great products and very informative staff.

Love this store. The folks here are knowledgeable and friendly. Clean, well lit store (smells good too)

Great store and everybody in there really helps

The guys up here answered all my questions very well. Great location and great peeps!

Awesome place, very friendly, great prices

Super helpful and knowledgeable, great selection

Awesome staff and good music make this my stop for pods.
Austin vape and smoke is the best they have the friendliest staff

This place is legit for all my vape needs! They're very knowledgeable and always friendly and helpful!

Their products continue to be top notch quality everytime I try something new.

Love these guys and the rewards are awesome!

I really like the staff here!
Always expert advice to great products!

The only place I'd trust with my vape needs. The staff is exceptionally knowledgeable and uniquely helpful. I've literally had dozens of conversations lasting 30 minutes or longer with staff focused on answering my questions.

Best vape shop in Austin, very friendly and knowledgable

There have been plenty of times I've been to this vape and smoke. It's pretty close to my apartment and in the middle of a fairy social area

Amazing knowledgeable staff great experience
Perfect customer service I have recommended this place to so many people!

Love this new rewards program

Austin Vape & Smoke is fantastic! Huge selection of vape products, plus a huge assortment of kratom. The staff is always super attentive and helpful. Five stars, every time!

Excellent service and selection, very competitive prices

Loving this app more n more haha

Best rewards program ever!

This is my go to shop in ATX, friendly staff, decent prices, clean, and close to alot of cool stuff if you're out on the town and run out of juice!
Honey was outstanding, definitely will but again!

Austin vape and smoke has excellent service awesome prices

They are always friendly and very knowledgeable.

I've been coming here for a while now and this place has the highest quality and best value CBD and kratom in Austin -I highly recommend GRH. Brandon is wonderful and incredibly knowledgeable - the whole staff here has always been so honest and helpful. I wouldn't go anywhere else.

The store is easily recognizable, clean and organized. The staff are friendly and knowledgeable. Will return and would recommend!

Went and had no idea what I was looking for. They not o ly explained everything to me but opened stuff so I could see. 👍👍👍👍
They are always very helpful and i'm knowledgeable

Every time I got into the store, the employees are knowledgeable and patient. The store is organized very well and the prices are pretty good too. It's the only place I visit in Austin

Good selection! High quality kratom and the guy really knew about the product in the store:)

This place his the highest quality kratom in ATX, as well as having excellent customer service. Thanks, AV&S!

They have a huge selection of kratom, all high quality. All of their customer service reps and knowledgeable and friendly. Thanks AV&S!

High quality kratom and fantastic customer service. Always a great experience.

Great service, friendly staff
Always friendly. Knowledgeable. Fair pricing.

Great customer service and awesome selection!

High quality kratom! Great customer service!

Clean, great service and selection.

The kratom is superb. Very high quality. Fantastic customer service.

Friendly staff, great selection and a pretty super rewards program!

Great rewards point system
DJ was a great help, as well as great conversation!

My favorite place to stop for vape related needs. Super friendly staff, and very knowledgeable

My go to spot for Kratom. Staff are knowledgeable and always friendly and helpful. I frequent the West Gate location.

Awesome service! Great selection.

Best shop around. Very knowledgeable and helpful for any lvl of vape or smoke products!

These guys have quality products and knowledgeable staff. Izzy was great! Very helpful!
These guys, and girls, are the best! Their knowledge of products and customer service are a really welcome change to the disinterested and checked-out employees of some

AVS has excellent customer service and great products. They're knowledgeable and incredibly helpful!

Great atmosphere and knowledgeable sales staff. Very helpful

Awesome selection and very helpful staff

Highest quality kratom and fantastic customer service. Highly recommended!

Good customer service and the kratom is priced better than most shops.
The staff is always friendly, knowledgeable and helpful. Great customer service!

Austin Vape and Smoke staff are super helpful and knowledgeable about their products. I wouldn't go anywhere else!

Friendly staff, super helpful

Best selection in town. Everyone is always friendly and super helpful

Always welcomed regardless of which store I visit. Always friendly and helpful

My fave vape shop in town! Everyone who works there is super cool and helpful!!!

Great shop great selection knowledgeable staff
Excellent customer service. Great selection, and honest opinions from staff.

Always helpful, always friendly and always knowledgeable. My only go to for kratom & CBD. Good quality, always happy with my purchases. Can't recommend enough!

Always excellent customer service. Reps are knowledgeable and helpful regarding all of the strains of kratom. Always a pleasant experience. Thank you AV&S!

I love Austin Vape and Smoke! The service is amazing and the staff is great. Amanda was extremely helpful by understanding my needs and answering my questions regarding products that may by beneficial to me. I am anxiously awaiting my shipment that went out the same day and am sure the quality will be as great as it has been in the past!

Nice knowledgeable staff and decent prices. Check out their buy one get one half off deal on Tuesdays

This vape shop was a really nice surprise! I'm a female vaper and I find that a lot of vape shops can be rude and dismissive of me and what I want to buy. Not this place! Friendly service, well curated selection, and the staff really listened to what I want and how I want to use it and pointed me to the perfect vape for me, and at a good price. I had broken my last vape so it was an emergency purchase and the dude helping me even helped me find something that worked with my old tank, too, so I didn't even have waste my old box of coils or by another box in a different size right away, nor pour the juice out of my old tank! Very relaxed atmosphere, but with efficient, prompt, attentive, knowledgeable service. All vape shops should treat female customers like this! They don't, but this shop does, and being so close to house, I now have a new home vape shop. Good work y'all, you definitely have a new regular.

I have been in AVS a hand full of times now and each time I have visited my experience has been very positive. The staff is friendly and helpful. Most recently Sheldon has been super helpful as he is well informed and knowledgeable able to provide me with solid information in order to help me get myneeds met. I definitely recommend AVS!
Thanks AVS... YOU guys rock

This place is totally amazing and i use kratom every day the quality is excellent and the staff are very friendly and professional

Brandon is the best! He is always really helpful and witha great attitude.
Service was great and very knowledgeable

Awesome shop! Very helpful.

Great service, knowledgeable staff!

Great shop, Very friendly and helpful staff

One the girls that works there, Amanda, is such a doll! Very friendly! Very knowledgeable about a CBD and KRATOM. Very helpful.

Always friendly, great service and knowledgeable staff

Great shop. Friendly and informative staff.
Discounts to veterans and teachers and very cool mystic art! Friendly staff!!
Earn "$100 off any purchase" with our Loyalty program
Earn points when you complete activites
Every time you Check-In

36 points

Share on Social Media

75 points

Post a review

150 points


Redeem Points for rewards
$5 off any purchase

150 points

Break down, full clean and coil swap

165 points

Free E-go C Twist

165 points

$15 Off any purchase

250 points

Free 350mg CBD oil

350 points

$25 off any purchase

350 points

$50 off any purchase

625 points

Free 1500mg CBD oil

800 points

$100 off any purchase

1150 points
Enter your Name and Mobile number to join the program or check your rewards.
By registering for this program, you agree to receive automated text messages from "Austin Vape and Smoke - Westgate".
Opt-in not required for purchase. Standard data rates apply.
Subscribe to receive more offers and news
Join thousands of awesome people, there is only one thing to do.
WHO ARE WE?
Austin Vape and Smoke opened up shop in the heart of Austin to fulfill the ever-increasing demand of the eLiquid industry, while also maintaining the need for a high-quality smoker's outlet. By creating a one-stop-shop for vapors and smokers a like, in addition to promoting an active lifestyle, Austin Vape and Smoke has established a way to enhance the quirky attitude of the city. With an effort to provide Austin residents the best products possible, the mission of Austin Vape and Smoke is simple: Live Healthier, Live Happier.

EVERYTHING YOU NEED
Grinders? Got 'em. Papers? Check. Herbal vaporizers? You know it. We've got torch lighters and the butane to fill them! We've got all your eCigarette necessities including batteries, chargers, coils, and tanks. From lighters to eLiquid, to local glass to vaporizers, you name it, and Austin Vape and Smoke is sure to have it!
IN THE HEART OF AUSTIN
With three locations, Austin Vape and Smoke serves the needs of vapors and natural remedy enthusiasts across the city. Our goal is to provide quality vaping and smoking products in a friendly environment. Austin Vape and Smoke is home to knowledgeable employees who are here to serve our customers to the greatest capacity possible.
Everything you need to know from our blog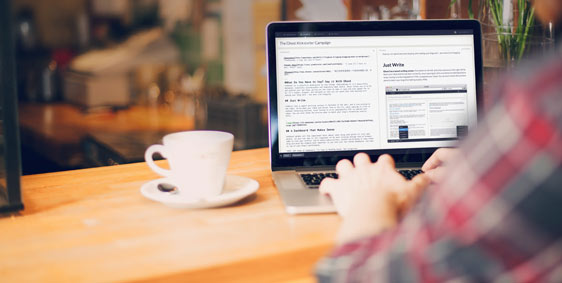 posted on 04/04/2018
by John T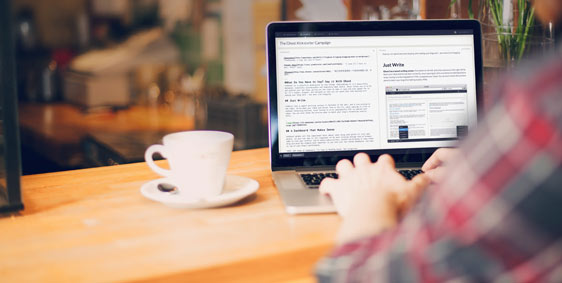 posted on 04/04/2018
by John T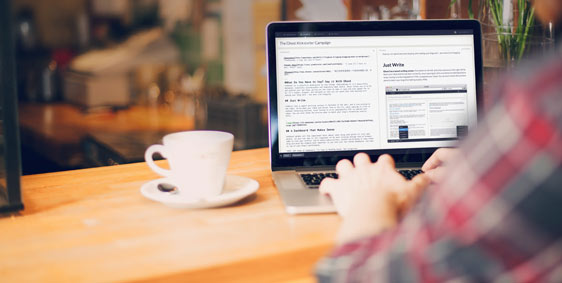 posted on 04/04/2018
by John T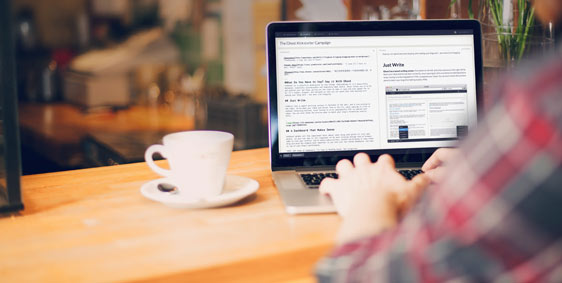 posted on 04/04/2018
by John T