Call / Text Us: local_phone
A special gift for you...the best personal training & small group functional training in Massachusetts! Now guiding Health Hypnobreathwork sessions for sustainable lifestyle change and stress management. Try your first session 60% off for a limited time only.
FREE Bi-Weekly Nutrition Consults With 1 Month Personal Training Package ($180 Value)

Expires in 19 days

Available: 4

You will receive: 12 (30 min) private sessions 3 days/week, one 30-min goal setting session, weekly accountability check-ins, Intuitive eating guide & general recommendations. BONUS GIFT: Two, 30 minute nutrition consults. Check out our GIFT of ❤️

Black Friday Special - 50% OFF Sunrise Crew Classes (Save $125)

Expires in 17 days

Available: 5

We miss you and would like to have you rejoin our small group fitness family. In recognition please accept our 50% off COMEBACK SPECIAL for one month of Small Group Training in studio with the 6:00am sunrise crew. Only 5 spots open!
Transformational Fitness Training & Intuitive Wellness Coaching
HypnoBreathwork®

What is Hypnobreathwork®?

HypnoBreathwork® is an experiential therapy that combines the power of breathwork to clear suppressed emotions and energetic patterns, with hypnosis for visualization and subconscious reprogramming. This optimized process heals unprocessed emotions while rewiring limiting beliefs and automated habits to create sustainable behavior change.

The unique formula accelerates trance-induced states where our brain waves are more suggestible. It allows us to align our conscious goals and subconscious motivations to shift our energy and create the life we want. 

This is for you if:

you've been feeling chronically stressed, anxious, lost or depressed
stuck in the toxic diet culture cycle and seek food freedom once & for all
want to deepen your relationship with yourself to better navigate life and create boundaries that serve you and your family

A series of sessions is recommended for best results. Focused group sessions offered monthly. 

4 Private Sessions-Awaken the possibilities of a new reality
3 Months of Transformation- 90 days of intention
3 Months of Transformation small goup cohort launching in 2022 including weekly movement & applied nutriton
6 Months of  Breath- Pure Love
Full Year Guidance - A new world

Small Group Membership

Private and small group training is for the ones who are ready to make a lifelong transition to a healthier lifestyle. Cherie provides small group coaching for groups of 6-8, or private sessions with couples or individuals at set appointment times. Packages and programs require functional whole body movement 3 times per week in 45 minutes or less. 

Efficient functional strength training sessions three times weekly have been scientifically proven to enhance results compared to overtraining 5+ days a week!
 You will build and maintain muscle mass, burn unwanted body fat and feel good in your body.  Allowing appropriate time for muscle recovery and space for other forms of movement you enjoy, that nurture your body throughout the week. 
Membership options are 3 months, 6 months or full year committments for your continued success. Private groups can be coordinated to train together or you are welcome to join any current group with an opening. The sunrise crew curently has 5 spots avalable for training in studio! 

12 Small Group Classes Monthly
Minimum 3 month committment required
6- 8 participants per group
Groups come to the same schedule weekly

Online Training for the Busy Woman

Personalized Goal Based Training in 30 minutes! 

Explore what your body can do! Honor your temple with consistent movement that feels good, keeps you challenged and connected to your body. Improve mobility & increase strength. If your goal is to also lose unwanted bodyfat, we can do that too! Whole body health is the approach as your coach and the recipe for feeling great inside and out.  Nutrition support can also be added to your personal package as well as Health HypnoBreathwork for intuitive sustainable change & healing. Effective, efficient training thats all about you! 

3 Month Package
6 Month Package
12 Month Package
30 minute & 45 minute Express Sessions

HOLIDAY GIFT of ❤️ SPECIAL

Honor yourself or your partner with a 3 month training & wellness journey, receive 3 complimentary Health HypnoBreathwork sessions to embody living your healthiest life. 
Drop your email below for evidence based health & wellness tips, delicious recipes & our excellent program offerings.
About Baker's School of Dance & Fitness and where we are heading...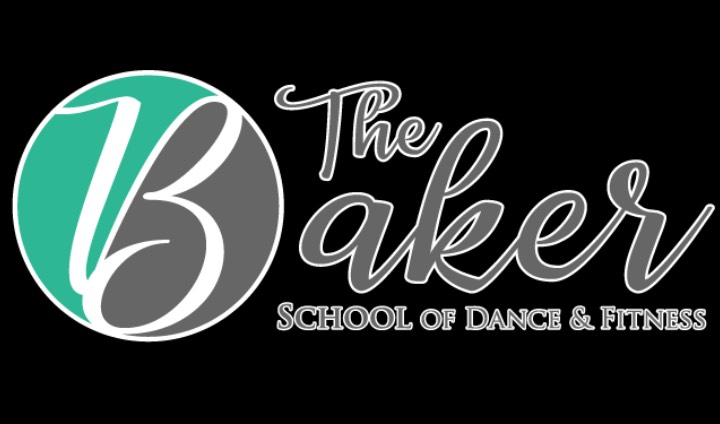 Since the turmoil of the Covid-19 Pandemic, the Baker School of Dance has continued to evolve with the times. Whats proven certain, is the only thing constant is change. Sandra Bakers grand-daughter Cherie Blier introduced group fitness offerings, personal training & nutrition coaching to the menu of services at the studio back in 2016. The studio is now primarily offering private dance lessons, private & small group fitness training and now Health HypnoBreathwork. 
Cheries holds a degree in applied Culinary Nutrition & Dietetics from Johnson & Wales University. Is a Certificed Dance Educators of America and maintains her Personal Training Certifications and a plethora more through the National Association of Sports Medicine.
Over the past 16 months, Cherie has taken some much needed personal time to balance her own health and continue learning to expand her knowledge and offerings. During this time, Cherie has invested in continued education, coaching programs & travelled abroad to expand spiritually.  Surprised & transformed by the healing powers of the breath, Cherie studied under the HypnoBreathwork creator Francesca Sipma and the leading Breath Work "Guru" in the USA Dan Brule. Healing herself of over a decades struggle with chronic depression, anxiety, social anxiety, chronic weightloss and pain due to chronic stress and over exercise teaching, she was moved to pursue another certification in HypnoBreathwork.
Cherie is beyond excited to introduce this experiential transformative therapy to the masses with other like minded coaches in their field of expertise. The most successul people on the planet invest time and energy in growth and expansion to better serve themselves and their community. We look forward to consciously connecting you to your body, your health and everyday relationships including the one with nature.
Bakers now offers:
Online Transformative Wellness Programs- *next program begins mid January featuring HypnoBreathwork
Online Personal Training
Small Group Training Online & in Studio 
Pop-up dance classes for adults and children
Wellness Workshops & Breathwork Sessions Online & In studio
1:1 dance instruction in Tap 
History
Established in 1965.
Sandra Baker opened the Baker School of Dance in Buzzards Bay back in 1965. Over the years the studio has been operated by Sandra and family. Her daughter Lisa Simmons was a lead instructor, general manager and costume designer. Lisa's daughter Cherie continued to dance professionally while in college for the Boston Celtics Dancers and eventually landed in the fitness world professionally through her twenties. In 2016, Cherie assumed the role of the Director of Operations. Sandra, Lisa and Cherie are all qualified and certified intructors and continue to share the gift of dance to the South Shore Cape Cod Canal region. Over the years many former students of the Baker School of gone on to open studios of their own locally and abroad. Never stop dancing!
Location
12 Wallace Ave
Buzzards Bay, MA, 02532