Call / Text Us: local_phone
Email Us: email
Best Barbershop In San Diego
Contact Us send
CLOSED
Today: 10:00 AM - 07:00 PM
2 Voluma/Contour/Lyft $1200 & get a free filler!

Expires in 1 month

Available: 7

Limit to first 10 patients. First come first serve. Must use all products in same visit. Limited quantities available. Free filler (Versa, Restylane L or Ultra Plus)
Here at Beauty & Body Med Lounge & Spa Our Experienced Med Spa Professionals Will Provide a Wide Variety of Med Spa Services Such as Botox, Dermal Fillers, Kybella, Skin Treatments, Laser, Waxing and Much More...
FILLER | INJECTABLES

TOXINS

LASERS & TREATMENTS FOR FACE AND BODY

SKIN TREATMENTS
Customer Reviews
4.5
star
star
star
star
star_half
based on 2 reviews
The nurses were nice but front desk not so nice

Chi is fantastic! I have been coming to her for a while and she ALWAYS takes her time to answer my questions, spend time giving me the best look, and is overall just a gem!
Subscribe to receive more offers and news
Join thousands of awesome people, there is only one thing to do.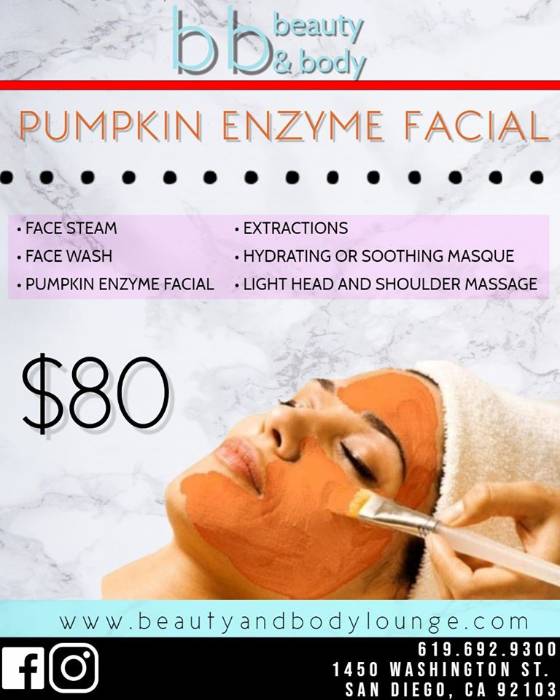 We believe that everyone deserves to feel great about the way they look. We strive to offer our clients a wide range of options that can help them unlock a more youthful and radiant appearance that improves their confidence and makes them excited to look in the mirror every morning. Whether you are simply interested in sprucing up your eyebrows, or you're seeking dramatic esthetic results, Beauty and Body Med Spa Salon and Med Lounge Spa dedicated and professional staff is here to help. We are proud to offer the highest quality med spa and salon services available to clients seeking to relax, recharge, and revitalize.
Beauty and Body Med Spa Salon and Med Lounge Spa provides an extensive range of appearance enhancing services for men and women of all ages. We believe in helping our clients highlight and amplify their natural good looks to increase their self-esteem and help them face each day as their best self. We provide our clients with personalized consultations and treatments that are specifically designed around their unique needs and concerns. We understand that no two people are alike and work hard to provide customizable treatment services that are intended to rejuvenate and reinvigorate each of our clients.
We specialize in many different ways to improve your facial appearance. We provide Botox and Dysport for the reduction of fine lines and wrinkles, Kybella treatments to reduce the appearance of a double chin, and dermal fillers to smooth lines, plump lips, and restore volume to the cheeks. Our dermaneedling, platelet-rich plasma (PRP), and plate-rich fibrin matrix (PRFM) treatments can help stimulate the body's natural production of collagen and elastin, and dermaplaning can help remove dead, dull surface cells to reveal naturally more radiant skin. We also provide BTL Exilis Ultra laser therapy and Ultherapy ultrasound technology to help lift and tighten skin, and Silhouette InstaLift threadlifting for dramatic results with minimal invasiveness. We are also happy to provide safe and effective skin tag removal, hair loss treatment, and waxing services.
In addition to our more in-depth med spa services, we can also perform ultrasonic facials, microdermabrasion, customized facial services for treating acne or addressing dehydration, and have a full-service hair salon that can meet all of your cut, color, and styling needs. If you have a special occasion coming up, our estheticians can provide makeup application services to help highlight your best features and let your true beauty shine through in every photo. No matter what your esthetic needs entail, the experienced and dedicated professionals at Beauty and Body Med Spa are here to help you look and feel great every single day.
If you are looking for an exceptional med spa that can meet all of your esthetic needs in a warm and welcoming office environment, call Beauty and Body Med Spa Salon in Solana Beach and Beauty and Body Med Lounge Spa in Hillcrest San Diego today. Our entire staff is dedicated to the comfort and satisfaction of each of our clients. We believe in providing everyone who comes to us with the highest quality med spa services available, so they can leave our salon feeling better than ever about the way they look. Contact us online or call today to schedule your appointment and take the first step to achieving your esthetic goals, so you can love the way you look every day.
For any medical procedures, patients may respond to treatment differently, hence each patient's results may vary.
Location
1450 Washington St.
San Diego, CA, 92103