Call / Text Us: local_phone
Email Us: email
Personal Training (Black Friday)

Expires in 22 days

Available: 10

Buy 8 Private Workout Sessions and GET 4 Sessions FREE, a FREE Heartrate Monitor, 12 Buddy Passes to have a friend Join you & Platinum Member Service Voucher.

Speed & Agility Training (Black Friday)

Expires in 22 days

Available: 10

BUY 1 Month GET December FREE Train Here, Compete Anywhere! Youth Speed, Agility, Strength & Conditioning. Ages 12-21 Allow us to help take your kids game to the next level. Get Stronger, Improve footwork, increase quickness & improve speed.

1 Week BlazeFit Class Pass

Expires in 3 days

Available: 3

Jump start your fitness with a week of group workouts at BlazeFit. Try it out for FREE!

Online Zoom Workout (Black Friday)

Expires in 22 days

Available: 10

Buy 1 Month Membership & Get December FREE, FREE Heartrate Monitor, $25 Amazon Gift Card To Buy Weights & 22 Buddy Passes To Invite Friends.

BlazeFit Cross Training Class (Black Friday)

Expires in 22 days

Available: 2

BUY a BlazeFit Membership & Get December FREE, FREE Heartrate Monitor, a FREE Voucher To Each of Our Platinum Services (Massage, Meal Prep...) & 22 Buddy Passes To Invite Friends To Join You.

50% Off Athletic Assessment

Expires in 15 days

Available: 18

Train Here, Compete Anywhere! Youth Speed, Agility, Strength & Conditioning. Ages 12-18 Allow us to help take your kids game to the next level. Get Stronger, Improve footwork, increase quickness & improve speed.
PERSONAL TRAINING

Whatever your goals, our Personal Trainers will create a training program that fits your style. The Personal Training program is a physical, psychological, and emotional experience designed not only to make you feel more powerful, but to educate and inspire you to take a greater role in your personal fitness.

YOGA

Whether you're just beginning to practice yoga, or you've been practicing it for years, BlazeFit Yoga has a class for you! Each of our classes is taught by a professional yoga instructor and driven by passion and experience. Join our yoga classes if you're looking to find a deeper connection to the art of yoga!

BLAZEFIT CLASS

BlazeFit is an exercise regimen that uses several modes of training to develop a specific component of fitness.

What are the benefits of BlazeFit training?

Reduced risk of injury.
Enhanced weight loss.
Improved total fitness.
Enhanced exercise adherence.

ISUDU SPORTS PERFORMANCE

ISUDU Sports Performance aka "SPEED KILLS" offers training programs for anyone and everyone, regardless of age, gender, skill level, or athletic or fitness goals. Our core programs are designed for youth, middle school, high school, and elite athletes, as well as adults and teams. Training in small groups ensures maximum one-on-one attention.
Why our customers say we are the best
Customer Reviews
4.98
star
star
star
star
star_half
based on 148 reviews
GREAT ENVIRONMENT. CHALLENGING WORKOUTS. GOALS BEING MET

Blaze Fit workouts are always awesome! Keeps me motivated to get stronger!

Def the best gym I've been to. Everyone is so nice and motivating

The first gym that I have constantly stuck with for YEARS! Blazefit has not only transformed my body, but my mentality with working out. The workouts are challenging and motivating, but also customized to your fitness level. Most importantly, it's FUN and doesn't feel like a chore. On top of that, Jonathan provides excellent customer service- he's flexible with schedules, loyal to his members and strives to make the gym better everyday with new equipment and upgrades. I don't think I'll ever go back to a regular gym again. Thank you Blaze and Jonathan for everything!

I had a great workout for my first day at BlazeFit!

My first session at Blaze Fitness was great. I was able to get complete a great workout with Jonathan leading the class. May just stop my LA Fitness membership and just workout here.

If you want to be pushed and get into shape, Blaze Fit is right for you. It's a great environment and I'm excited to come workout. I used to be a college athlete but it's been so long since I had those kind of workouts but I'm happy to get back to it.

If you're looking to build a fitness routine and change your life style to a healthy one, Blaze Fit is the place! It's affordable, flexible and very personal. Make that commitment today!
Best workout environment that accommodates everyone's abilities, while still pushing you to do your best!!!

Jonathan is amazing! He has completely transformed me and helped me discover a passion for working out!

12/10 GOTTA JOIN! They really work with you to achieve your goals!! Great attitude, atmosphere and everyone is friendly but also push you to do your best and then some!

Very intense workout and wonderful people

This was a great experience! It was fun and challenging! I would definitely recommend!!!

Love all the coaches and the facility. Social distancing and plenty of sanitization practices!

Great workout. Great energy. Really enjoy the diverse workouts.
Amazing gym with a great workout and supportive coaches!

Amazing gym and amazing trainers. Everyone is friendly and the gym stays clean.

I flew in to Atlanta from Philadelphia, looking for a gym/workout during my stay. I found BlazeFit and attend a class on Friday and it was awesoeI was traveling from Philly and when I landed I was looking for a gym workout was a awesome!

Great first workout! Jon made it an enjoyable experience while still getting a lot accomplished!

Great workouts great atmosphere

Great atmosphere! Team environment!
Awesome workout... New Blaze Fitness member!!

Challenging and effective workouts!

I love Blazefit virtual workouts. Motivating, challenging and you will see and feel results almost instantly. Jonathan is a great trainer!

Always fun and good workouts!

Blaze fitness gives a great workout. I'm already fairly fit, but I've seen a total change in my overall muscle structure by attending the classes here over the last few weeks. The classes are small and the trainers are amazing! I highly recommend it for people of all fitness levels.

It's a good healthy environment to workout and the trainers pay attention to your form so you don't make any mistakes and hurt yourself. The crowd is amazing and the team spirit and motivation creates a positive vibe in the class. You can workout at your pace but if you want the trainer to challenge you or push you to your limits, that also is possible! All in all it's a fun workout experience!

Absolutely love Blaze Fit. The workouts are intense, and you get so much out of each class and exercise. I have 3 different injuries I sustained during my time in the military, and Blaze Fit does an exceptional job altering routines for me, and still pushing me to work hard towards achieving my goals. It's a shame I've put off joining a gym for so long, but I'm glad I've made Blaze Fit my home!
Extremely dedicated staff

Great Gym. Great Clients. They were very welcoming. This first class kicked my butt. I'm excited and cant wait to see where this fitness journey takes me. Happy that I picked this fitness center

I love this gym, everyone is so welcoming and friendly. Jonathan definitely knows what he's doing when it comes down to fitness and nutrition, they also offer meal preps so that you can stay on track.

Great workout...never disappoints!!

First visit was good. We shall see if my body will let me make it on Wednesday. Feeling a little sore but I guess that is a good thing.
Encouraging instructor and fun/challenging exercises

Fantastic place and awesome workers!!

Great workout, good guys, good gym. Also huge Gator fans.

Wonderful workout as usually. Highly recommend.
Great trainer and class ask for Jonathan

Great workout, love the different challenges each day
Subscribe to receive more offers and news
Join thousands of awesome people, there is only one thing to do.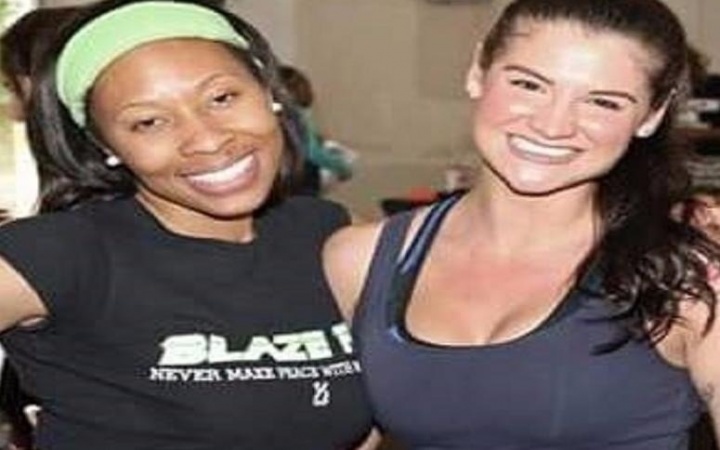 More than 60 percent of adults don't get the recommended amount of at least 30 minutes of moderate physical activity five days per week. We've all heard about the virtues of exercise—elevated mood, better sleep, better cardiovascular and lung health, better muscle tone, increased energy, and improved strength and stamina. And, oh yeah—weight loss. Yet, many of us still suffer from a simple lack of motivation.
But there is one simple way to keep you motivated and accountable to your fitness goals: the buddy system. That's right, the rule we all learned in kindergarten—that a buddy can keep you on the right path—works for exercise, too. Research shows that working out with a partner ups the odds that you'll honor your exercise commitments, making it easier to get fit and lose weight.
You and your partner keep each other accountable. If you can't find a friend who wants to feel the burn, too, try a group class instead. Exercise classes also provide accountability; they put pressure on you to show up, even when you don't know your fellow exercise buddies. Plus, classes start and end at a specific time, so you'll know exactly how much exercise you're getting. And you'll likely push yourself a little harder than you would when working out solo.
From yoga and Pilates to spinning and kick-boxing, there are many different types and styles of group classes to choose from. Such variety can prevent boredom and will continually challenge your body. Another bonus: The presence of a trained instructor can help you achieve better form, which protects against injury, and helps keep your movements honest (great for when you start cheating on those lunges).
Location
1420 White Cir NW #103
Marietta, GA, 30060