Call / Text Us: local_phone
Email Us: email
BOHO ALTERNATIVE MED SPA
Contact Us send
Open now
Today: 10:00 AM - 05:00 PM
We have a special offer ready for you
$35 OFF for New Clients (Expires in 7 days)

Expires in 18 days

Available: 2

Use this discount code for BOHO favorites, like Hydrafacial or Microneeding, or any other service at BOHO. Restrictions Apply.

$50 OFF Any Service at BOHO

Expires in 5 months

Available: 9

Facials that actually change your skin. Using all-natural corrective products, BOHO's menu of clinical facials correct and restore while you relax. Come in Today!
Hydrafacial

HydraFacial™ technology is safe for all skin types and provides long-term results. The advanced treatment uses water microdermabrasion instead of crystals making it gentler on sensitive skin while improving elasticity and firmness, evening skin tone and leaving complexions vibrant. Our hydrafacial treatments will smooth skin texture and cleanse at deeper level than traditional facials.

Call us at (972) 908-0903 to schedule an appointment for your next hydrafacial treatment in Allen TX.

Microneedling

Microneedling targets age spots, fine line, wrinkles, acne, and other scars. This process increases skin elasticity and evens skin tone for a glowing and radiant complexion. The treatment is safe for all skin types, doesn't take long, has little to no discomfort, and minimal downtime. You will see and feel results after just one treatment!

Call us at (972) 908-0903 to book your microneedling treatment at BOHO Alternative Med Spa in Allen, TX!

Body Sculpting

BOHO Body Sculpt is an alternative to liposuction or CoolSculpting. Using bodicurrent Sculpt technology we will condition fat cells, reducing them to their smaller size while building muscle.

Body sculpt technology that eliminates fat cells can leave an uneven texture or encourage the body to produce more in their place.

The BOHO body sculpt uses advanced medical-grade microcurrent to reduce the size of each fat cell, while lifting and tightening the skin. The procedure has no downtime and works as a "total body detox" promoting energy and vitality while producing a slimmer you.
Why our customers say we are the best
Customer Reviews
4.98
star
star
star
star
star_half
based on 237 reviews
Recently got a Hydrafacial at BOHO Med Spa and loved how it turned out! I left with my face soft, glowing and really felt like my skin got a good cleaning! Can't wait to go again!

I'm never disappointed with my visits to BOHO! They take care of my skin plus my whole being. I recommend visiting them for your skin and It will be so much more!

Had my first facial at Boho and it was a great experience. Barbara was so sweet and helpful in how to get my skin to the goal that I want.

BOHO Med Spa is my absolute "Happy Place"

Absolutely loved my hydrofacial at BOHO. Sydni was awesome! So sweet and funny and really cared about my concerns. Already booked another appointment!

Sydni is like my skin's fairy godmother— everyone at BOHO is like family and I love how I am cared for as a whole person!!
I went in for my first facial with Sydni and I absolutely loved it! I was a bit anxious at first ambit she was so welcoming and calming. My face feels amazing. I went with a dermaplaning and hydra facial. Sydni explained every step of the way and i will be coming back.

LOVE BOHO Med Spa! Holly and the team are all amazing! You will definitely see results with any of the treatments offered!

I've had many facials, I even worked at a plastic surgery center in the past! Boho is the best! You can tell they all really enjoy what they do and want to make a skin difference! Love them! If you're on the fence about scheduling a treatment take this piece of advice just do it! Because your skin won't be able to thank you enough!

Bojo is amazing. Holly and her staff are so knowledgeable and helpful for educating their clients.

I just left BOHO Med Spa and I literally feel like a new woman! I feel transformed on the inside as well as the outside. The whole gang take such great care of me every time I'm here...it is just my favorite place to visit for so many reasons!! Thanks for always making me look and feel my absolute best!!

BOHO Med spa is my favorite place to go! Holly & Trey and their entire crew take the best care of me. I get so many compliments on my skin and how good I look. Thank you my awesome BOHO Family!!

Treat yourself to a facial at Boho Med Spa. You won't regret it!

Such a cute spa! Carissa offered me water or a cocktail before my session and the service is amazing (Sydney, too!)
My skin journey with BOHO started in May 2020 and they have not only changed my face but my life! Confidence, breakout control and pigmentation have changed so much in the last 5 months, I'm forever grateful. Before BOHO, I had control over my face but I decided I tried a new skin care regimen and let's just say my face did not agree and the amount of breakouts/ redness/ scarring I had was absolutely embarrassing..I needed all the help I could get and BOHO was there for me! So far, I've had 1 hydrafacial paired with dermaplaning and LED light therapy, 3 microneedling sessions (for acne scars), an oxygen facial (the BEST for acne), and a Medispa treatment. The scars on the right side of my face are nonexistent and on the left side I have very few! I went in for a facial today and I had 3 pimples- ONLY 3! They went on this 5 month journey with me and continue to cheer me on while directing me on the right path. If you're waiting for a sign to go to the spa, this is your sign! GO!!

Holly and Barbara were AMAZING! Holly is Super knowledgeable and so confident in what she does. My face was soooo dry and walking out I felt so refreshed and hydrated! Signed up for this acne boot camp and ready to knock it out! Really enjoyed myself today and can't wait to go back. So excited for this journey! Thank you girls!

The best facial I've ever had! Very sanitary and thorough! Even better if you add dermaplaning because you're skin will glow! Will definitely be coming back and telling family and friends about this place!

This place is amazing! They care about their clients and bare so knowledgeable about skincare. It is truly a great experience each time I visit.

Highly recommend making a stop here! The spa is so relaxing and just sets the tone for a relaxing treatment. Currently seeing Holly to get my skin in a better state and treat hyperpigmentation. She's super knowledgeable when it comes to treatment and is a skin goddess ✨

I wish they would provide more relaxing services with their facials

Had an amazing facial! Great and friendly staff! Definitely recommend BOHO

Enjoyed a wonderful hydro facial with Sydni today! She was very knowledgeable and has a great treatment plan for my skin. I drove from Kansas to try Boho and I'll def make another trip back to see Sydni again.
Most relaxing and inviting environment! I will definitely be going back!!

My face feels so much better today!!!

I love Boho and Alison!! My skin looks and feels better than it ever has. I always look forward to my months spa visits.

I have been looking for a spa to treat my broken capillaries that I've had for 3 year's and finally came across Boho! When I called to book my appointment the lady's at the front were so sweet and helpful, I had so many questions and they answered every single one! I had my service with Holly and was blow away by her knowledge of all things skin! The service i received was one of the more uncomfortable ones (felt like an ant bite) but during the service she was so nice and made sure I was comfortable! I am so excited for my skin journey with BOHO!

I love that BOHO takes a wholistic approach to SKIN, and wellness. My skin gets a treatment made special for ME, from the treatment protocol the day I come in, down to the products used—and that is something I have never experienced before! The details are on point here, great people and great ambiance— such a vibe, it's my self care each month!!

Had a great experience! Did the hydro facial and dermaplanning. My face feels smooth and super glows, obsessed. Felt super comfortable, and booked for a second appointment.

Holly and Boho Med Spa are amazing. Holly is so knowledgeable and educates you on your skin as she works on you. Left feeling relaxed and my face was glowing.
I love BOHO Med Spa!! My skin so soft and smooth after my facial!! I've been getting compliments all day! I'm actually glowing!!

Love the clean energy and environment this spa has. Friendly staff and adorable aesthetics. I will choose Boho over and over again. 10/10 would recommend 😊

Love this Med spa. Every member of the staff is amazing! So knowledgeable. I love that they customize my treatment based on what my skin needs. Highly recommended!

I saw Alison last night for a dermaplaning and hydrafacial, and it was the absolute most pleasant experience. My skin is so soft and supple, and I can't wait to go back!

Best facial & relaxing atmosphere

This spa is amazing!! They made me feel so comfortable and took care of my skin so well. 10/10 recommend to everyone!!
Has been good with stay in touch

Boho is absolutely amazing! The staff is extremely knowledgeable and so sweet! I have been on a consistent easy skincare regimen since I started going and my skin is loving it!

Great experience! My skin looks amazing!!

Can't say enough wonderful things about Alison at BoHo! I've never had a bad experience!

Bojo Med Spa is amazing. I've been going every month for 4-6 months and Holly Tanella is amazing, as well as all of her staff.

I absolutely love coming here the staff is absolutely amazing and they truly take care if you. Everything you want in a Medspa is BOHO

The ladies are SO amazing!!! Loved it❤️

Just left BOHO Med Spa and I feel like a new woman!!
Great first time dermaplaning and a hydra facial. Feeling fresh!!

I love this place. They are all so friendly and welcoming. They do a wonderful job on their work and I love that they offer and use clean products!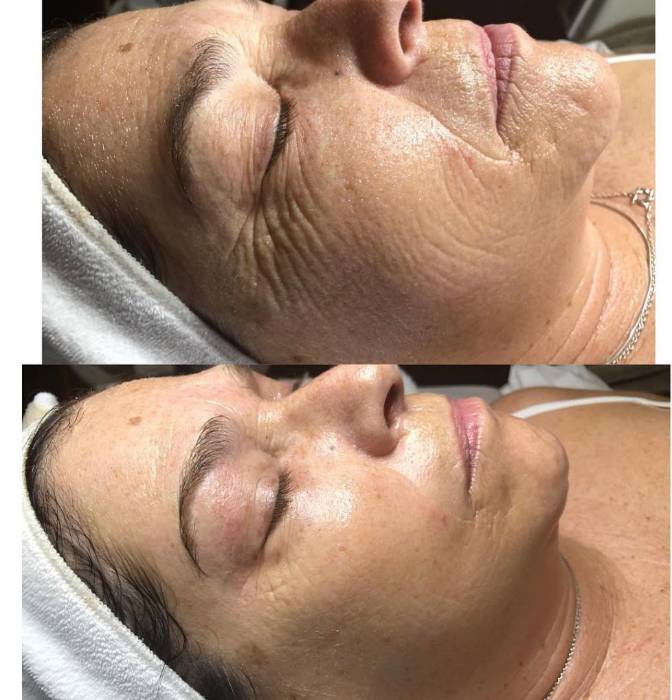 Welcome to BOHO, where years of skin damage and signs of aging just …. disappear. Whaaat? That's right. BOHO, an elite med spa based in Allen, TX is always on trend with the latest skin care advancements. BOHO is not a day spa, though we do pamper your skin, but rather a full-service medical spa considered by many clients to be an alternative to traditional dermatology and a powerful ally in the fight against aging, acne, sun damage and rosacea. BOHO uses the latest methods and products to ensure clients get results. Fast. HydraFacial? Check. Intraceuticals? Check. Derma planing? You bet. BOHO even has a magic wand. With needles. And you're gonna love it.
Earn "MicroNeedling" with our Loyalty program
Earn points when you complete activites
Every time you Check-In

5 points

Share on Social Media

10 points

Post a review

20 points



Brow Wax

10 points

Add on Mask

10 points

Hand Paraffin

10 points

LightStim LED - ADD ON

25 points

Add on Alpha Beta peel

25 points

Lactic Acid

25 points

Dermaplanning -add on

25 points

Atoxlene Add on

25 points
Redeem Points for rewards
Lip Treatment

50 points

$25 Gift Card

75 points

Dermaplanning

100 points

LightStim

150 points

$50 Gift Card

200 points

Hydrafacial

300 points

MicroNeedling

400 points
Enter your Name and Mobile number to join the program or check your rewards.
By registering for this program, you agree to receive automated text messages from "BOHO Alternative Med Spa".
Opt-in not required for purchase. Standard data rates apply.
Location
977 Raintree Circle. #220
Allen, TX, 75013
Subscribe to receive more offers and news
Join thousands of awesome people, there is only one thing to do.