Call / Text Us: local_phone
Email Us: email
We have these special offers ready for you
FREE Initial Weight Loss Consultation

Expires in 309 days

Available: 2

You can virtually melt away your FAT without strenuous dieting or excessive exercising. No Hormones - No Prescription - Just FAST EFFECTIVE weight loss. Feel Better Today, Live Better Tomorrow.
Weight Loss

Safe & Easy

Dr. Matthew Nuesse, DC CME

Call 513-952-8340

To hear from real patients click here! - Weight Loss Testimonials

You can virtually melt away your FAT without strenuous dieting or excessive exercising. This is one of the best weight loss systems to come along in years – when you're talking about FAST EFFECTIVE weight loss.

HOLD ON!!!

You might be afraid the "solution" will be worse than the problem, but let me assure you, it's not! When you schedule an appointment you're going to receive something that NOT only helps you lose weight, but also helps your appearance, your face, your complexion and even your body structure.

Listen, I am a regular practicing doctor in Cincinnati, Ohio and I love helping people, just like you, lose that stubborn weight, without dieting, and then teaching them how to keep it off.

Safe & Easy!

My exclusive weight loss management system is completely SAFE. It is based on scientific principles that cause almost immediate changes and is strictly administered along common sense protocols.

Here's what most people don't understand. When you're heavy, you lose your strength, vitality, and you can become feeble. And on top of that you can age prematurely because your "fat" cells clog your body's vital organs. That will change after you start utilizing this system. You may be like some people who have lost their figure due to this "fat" clogging weight gain.

The problem is, most overweight people are unable to find a simple, easy to follow system to reduce their fat and then keep it off. Even their coordination, daily movement and attractiveness are destroyed with this weight gain. That will all change when you start using this system.

Here is what I can do for you.

CALL the office NOW!. You won't have to make any radical changes in your lifestyle with this program, … have surgery, or take any harmful drugs.

Your treatments are private and you will start to lose up to 1 pound per day, depending on your size, age, condition of your body and follow through.

You will consult with me personally for follow up and questions. Once you've reached your desired weight, I will help you with a program you can use to keep the weight off for good!

Doesn't get any better than that!!

Get Rid Of YOUR FAT Now!

Reserve your spot today. Call the office now to have access to this amazing weight loss technology.

CALL TODAY!
513-952-8340

Chiropractic Care

Newtown, Ohio Chiropractic Care

Dr. Matthew Nuesse provides chiropractic care to people in Newtown. We regularly hear from many people who have never been to a chiropractor. If you've never had chiropractic care, you might be surprised about how it can help you improve your health.

Chiropractic was first developed in the 1890s, and it works by restoring the normal and healthy functioning of your central nervous system by adjusting the spine. The term "chiropractic" originates with the Greek words "chiro" and "praktikos," which mean "hand" and "practice." Your Newtown, Ohio chiropractor helps you by using natural, hands-on care that doesn't involve risky drugs or surgery.

You're probably aware of some of the benefits of chiropractic care, such as back pain or neck pain relief. But did you know that chiropractic can also help with general health and wellness?

Benefits of Newtown, Ohio Chiropractic Care

Many people know that chiropractic care is great for back pain, auto injuries, neck pain, and headaches, but you might not know that the staff at Newtown Health Center can help you improve your general health and wellness with chiropractic care.

Contact Newtown Health Center at (513) 952-8340 to learn more about how Dr. Matthew Nuesse can help get you back on the road to health.

DOT Physical Examinations

$85 DOT Physical Examinations

DOT physicals can only be performed by nationally certified practitioners.  We are one of the only Centers certified by the Department of Transportation in the area.

We offer $85 DOT Physical Examinations to commercial drivers and trucking companies in Cincinnati, Newtown, and Anderson, OH.

The Department of Transportation (DOT) requires commercial truck drivers to satisfy specific criteria related to their physical health in order to operate large vehicles. Any business that employs drivers for commercial purposes has to ensure their drivers pass a DOT physical. Unless cleared by a DOT examiner, they are not permitted to drive. DOT physicals give managers a peace of mind that the drivers are healthy enough to operate commercial vehicles.

Dr. Nuesse is licensed to carry out DOT physicals and will evaluate your employees based on DOT requirements. The results of the tests, as issued by Dr. Matthew Nuesse, are considered valid by the DOT. For companies that have a large number of workers who have to take a DOT physical, you can arrange to have Dr. Matthew Nuesse come to your business location and perform the tests.

The process itself is quite simple. The exams don't take much time and it only takes around an hour or so for the results to be issued. The truck drivers who clear the tests are then issued a DOT medical card. Upon receiving this card, the drivers are deemed fit to drive large commercial vehicles, provided they have a valid driver's license. We offer walk-in physicals and can also come to your location if necessary.

The employer also has the legal right to ask for further testing. The standard tests that are part of a DOT exam include:

Eyesight
Hearing
Urinalysis
Blood Pressure

Although drug and alcohol testing are not always part of a DOT physical, the company may wish to test for those, as well.

For easy DOT physicals call our office today at (513) 271-2500. We serve the greater Cincinnati area including Newtown, Mariemont, and Anderson, OH.

Functional Medicine

What is Functional Medicine?

Your health is your most precious asset, and we work hard to help our Newtown patients regain and maintain their health through functional medicine.

While traditional medicine focuses on treating the symptoms of chronic conditions, functional medicine means taking a bigger-picture approach. It involves looking at the patient's life in its entirety in order to figure out what factors are negatively impacting them the most, thereby deciding how to deal with them in an effort to obtain better health. It may be genes and hormones causing their issues, their behaviors and lifestyle choices, or even their environment. Sometimes, it is a combination of all three.

Put simply, functional medicine is a patient-centered approach to treatment, rather than being disease or condition-centered. Essentially, it requires creating a treatment plan designed to attack health issues at the source(s) specific to the individual, which offers the best chance of creating a permanent health solution.

Conditions We Treat in Newtown, Ohio

Dr. Matthew Nuesse has worked with many patients over the years. Functional medicine can help with conditions that are chronic in nature, which means that they are generally issues that are long-term and likely impact most every aspect of a person's life.

Here are just some of the conditions Dr. Matthew Nuesse has had success in treating:

With functional medicine care by Dr. Matthew Nuesse, chronic conditions can often be caught in their early stages, thereby increasing the likelihood of either reversing their effects or, minimally, stopping them from progressing. This means better health in the long run, potentially increasing a person's quality of life dramatically.

If you're ready to try a natural solution to your chronic health issues Dr. Matthew Nuesse is here in Newtown, Ohio to help. Give our office a call today at (513) 271-2500 to make an appointment.
Why our customers say we are the best
Customer Reviews
4.94
star
star
star
star
star_half
based on 370 reviews
Ready to start my weight loss journey!

Love Brandnu weight loss. So friendly and helpful. Finally losing the weight after nothing else worked.

Angie was very nice and offers great suggestions.

First appointment went great, very informative. Excited for this new journey.

Great program, easy to follow and see results!

Sounds good - will see how it goes

My experience was great. Everyone was very helpful and explained everything very well.
Very informative with no pressure to join.

I've done many diets, they worked for awhile but sooner or later the weight always came back. Losing weight is easy, maintaining your goal weight is something else. At BrandNue they taught me a balanced diet: protein, vegetables and fruit. Shelby is a nutritionist and she is very helpful. Shelby has made a very positive impact during my journey at BrandNue. Shelby is friendly, knowledgeable and listened to my needs. I've reached my goal weight 1 & 1/2 years ago and I have maintained it thanks to Shelby and their great program. I strongly recommend this program, it will change your life for the better..

This plan is amazing and the staff are wonderful too!

Everything was explained very well. I think the price is a bit high though

This is very healthy way to lose weight that keeps it off as long as you follow the eating plan. There is a variety of and the recipes are easy to do. The staff all very knowledgeable and encouraging.

BrandNue is a great program. East to follow and lots of variety. Successful too!

I am down almost 25 pounds in 45 days. Who wouldn''t be happy??

I am excited to get started.
Easy, common sense, and working .

Brand Nue has helped me lose weight!

Kelly was very friendly, knowledgeable and answered all questions and explained everything in it''s entirety. I am sorry excited about working with her and staying this program to live a happy healthy life.

Nice people and good program
If you are ready to lose weight, this is the place!

They are Wonderful to work with able to answer all questions.

Such friendly people that really care

My first time there and I didn't feel out of place or looked down on. Very excited to get started on my journey.

I'm excited about the program and everyone was so helpful and nice.

I am enjoying this new journey and the people are wonderful. I just love Aziza, she is very personable and helpful.

This program really works. The staff is always helpful and kind. I highly recommend Brand Nue!
Very helpful and encouraging

Associates are professional and caring. High recommend.

Just started the program but I'm very eager to do this and the staff is very friendly and answered all my questions I had

Great learning experience and can't wait to get started!

Staff very informative and helpful

I have only been to two appointments so far but I am very pleased with the group at Brand Nue. very upbeat and kind. I am so glad I started my weight loss journey with them.
Very friendly staff and and very dedicated to helping you reach your goals!

Shelby is very knowledgeable and does an excellent job in explaining the program.

Brand Nue has worked wonders for me! I am down 91 pounds as of now! The staff is fantastic!

This plan is amazing and I'm watching the weight melt off! So thankful I decided to try this!

The free consultation was very helpful.
Friendly service and easy to follow instructions

I heard about this group on the radio. I called and scheduled an appointment. I met with one of their health coaches today and am excited to see what my next steps are!
Subscribe to receive more offers and news
Join thousands of awesome people, there is only one thing to do.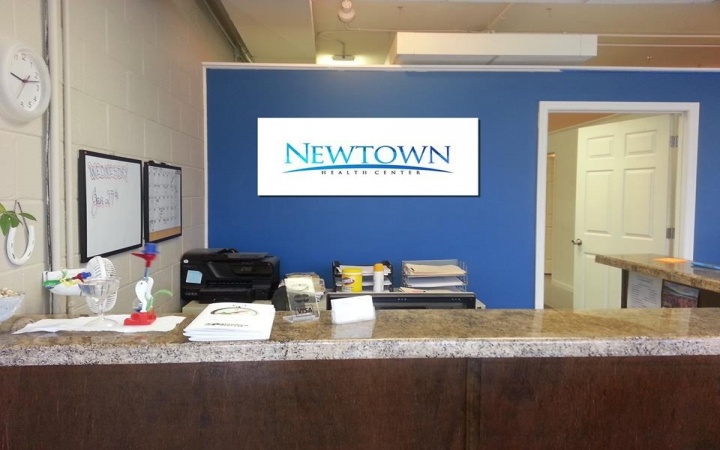 Weight Loss
​Our clinic focuses on weight loss using only natural methods.  We do not prescribe medications or use hormones.  We are different from most weight loss clinics in that our goal is not only for a patient to lose weight but for them to learn how to permenenty keep it off.  Because of this all of our programs are individualized to the patient.  We start with a 1 hour consultation to determine if we are the right providers for you, and if so, what program will give you the best chance for long term success. Click below to request a consultation!
Chiropractic
Chiropractic care goes way beyond simply treating back pain and headaches. While these are undoubtedly some of the most common reasons why patients seek our care, chiropractic is truly about helping the body function free of disease. Because of the affect that chiropractic treatment can have on the nervous system, research has shown it to be helpful in treating conditions ranging from lower back pain to high blood pressure.
Share "VOUCHER TITLE GOES HERE" with your friend and earn up to $ for every friend that becomes our customer.I would like to ask you if you could share your experience with us. We all do our best to give you the best service and an outstanding experience. It would mean a lot to us if you give us your honest feedback.Click on the one that describes your experience with us.This email was sent to . If you do not want to receive email from Brand NUE Health Centers (9500 Kenwood Road, Cincinnati, OH 45242), please unsubscribe here.Start your Marketing AutomationView in Browser

To show our gratitude, we have just started a brand new Referral and Loyalty Program. Now you can earn points coming in, giving us reviews and sharing our offer on social media!You can also earn 15 Newtown Health Center points for each new patient that signs up for a Weight Loss Program and can be used towards our Loyalty Program.All you need to do is click on the button below, share our offer and refer friends!No need to keep track of referrals, we will do that for you!Some of our Loyalty Rewards include:This email was sent to . If you do not want to receive email from Brand NUE Health Centers (9500 Kenwood Road, Cincinnati, OH 45242), please unsubscribe here.Start your Marketing AutomationView in Browser