Call / Text Us: local_phone
Email Us: email
BHRT FOR WOMEN In Altamonte Springs
CLOSED
Today: 09:00 AM - 05:00 PM
Get your FREE $100 Gift Card Towards WarmSculpting

Offer expires today

Available: 5

WarmScultping is the world's first FDA-cleared laser device for non-invasive lipolysis of the abdomen, flanks, back, inner thighs, outer thighs and submental area.
Testosterone Replacement Plan

When men are experiencing symptoms of Low T such as lack of energy, increased body and belly fat, decreased muscle mass or low sex drive they don't often look for the causes of these symptoms. The symptoms of low T can be gradual and may not always be recognized by men as actual symptoms but rather the "normal" things you feel as you age. Once diagnosed through history, symptoms, EKG and bloodwork performed, our physician will customize a treatment plan specifically tailored to address your personal need.

Options for Administration of Testosterone

Since lifestyles vary, we have several options of administration of Testosterone such as:

Injections performed once time per week which can be self-administered at home or performed by a nurse in our office

Topical Creams

Testosterone Pellets (smaller than tic tacs) inserted under the skin by our physician which last approximately 3 months.

Starting Treatment

Your initial visit which includes consultation, history, biomedical measurements & bloodwork will be $150 Treatment begins approximately 1 week later on the day of your follow up visit and can range from  $150-$300 per month depending on the treatment recommend by the physician and the type of administration you feel best fits your lifestyle.

All plans include:

Testosterone Treatment
Estrogen Blocker
Blood work drawn according to our protocol (approximately every 3 months)
Follow up visits with the doctor

As part of your plan, you can choose to come into our office weekly to receive your testosterone injections or we will provide you with training, instructions, and supplies to self-inject at home. Contact us more more information or to schedule and appointment!

BHRT FOR WOMEN

BHRT has been used to treat symptoms of hormonal imbalance as well as:  

Treating Migraines or Menstrual headaches
Improve Sex Drive and Sexual Response
Decrease Vaginal Dryness
Increase Energy
Decrease Fat Mass and Increase Lean Body Mass
Decrease Anxiety and/or Depression

You don't have to live with the uncomfortable symptoms and or physical changes associated with hormonal imbalance. Our physicians will customize a treatment plan specifically tailored to address your personal need. Body Concepts patients range in age from their 30's on up and are enjoying the benefits of BHRT for Severe PMS, Peri and Post menopausal issues. Since lifestyles vary, we even customize your options to administer the hormones.

Starting Treatment

The first step to starting treatment is coming to our office for an initial consultation. At the consultation visit, your complete medical history and symptoms will be reviewed. We will collect bio-medical measurements and as well as a blood sample. While there is no charge for the consultation itself, there is a charge for the blood work should you choose to proceed. The charge for blood work is $150.00 and includes a very comprehensive panel including Estrogen, Progesterone, Testosterone, DHEA, Thyroid and others. Approximately 1 week after your consultation, you will return to the office to discuss the findings on your blood work as well as the recommended treatment plan with the physician. This is also good time to discuss the type of administration that best fits your lifestyle.

BHRT plans are specifically customized for each individual and therefore prices vary. Our plans range anywhere from $100-$200 per month and include all the hormones necessary based on your blood work, history and symptoms.

  All plans include:

Estrogen,  Progesterone, Testosterone & DHEA as needed based on your labs and symptoms
Unlimited consultations with the female hormone specialist
Follow up visits with the doctor

  Contact our Clinical Care Team for more information! 407-234-4750 – info@bodyconceptsandwellness.com 

WEIGHT LOSS PROGRAM

Proven Weight Loss Program

Our medically supervised program will provide you with the necessary education and tools to obtain your healthy weight range quickly and safely. Patients in our weight loss program typically lose 5-10 lbs their first week and can lose up to 20lbs their first month! During your initial consultation visit you will meet with our medical staff whom will complete an assessment of your weight loss needs and goals, as well as your overall health.

Your Initial health assessment includes:

Weight and Body Fat Measurements
Blood Pressure Check
EKG
Blood work

You will meet with our physician who will review the information with you and answer any questions or concerns. As a participant in our program you will be monitored weekly so you'll feel confident that each and every week our physician and medically trained staff will review your progress and help you continue your success until you reach your healthy weight.

What Is Included in the Program?

Your program will include the right combination of:

Medications to curb your appetite
Pharmaceutical grade supplements
Vitamin B/ Fat Burner Combo Injection
Customized meal plan custom tailored for you goals

This proven combination was developed by our physician Dr. Ashton Brinson. The program will educate you about food and how it affects your body. Our weight loss patients have enjoyed much success losing weight and keeping it off! Dr. Brinson has developed a program that educates you about food and how it effects your body so you not only lose weight safely and effectively, but you have the tools to keep it off!

Phone: 407-234-4750   Email: info@bodyconceptsandwellness.com   
Customer Reviews
5
star
star
star
star
star
based on 4 reviews
Brinson was prescribing me a medication then took me off of it not thinking of the withdrawals I would get with the high dosage he was giving me

Doctor Brinson is a great doctor who listens to his patients needs. It is very clear that Doctor Brinson wants all his patients to feel that one on one attention and he definitely delivers that experience!

Knowledgeable and caring. Worked with my schedule!

Incredible service - outstanding people - I would highly recommend them
Earn "$100 Gift Card towards WarmSculpting™" with our Loyalty program
Earn points when you complete activites
Every time you Check-In

1 point

Share on Social Media

5 points

Post a review

4 points


Redeem Points for rewards
Free B12 Shot

10 points

50% OFF Supplements*

20 points

20% OFF Botox

20 points

$100 Gift Card towards WarmSculpting™

100 points
Enter your Name and Mobile number to join the program or check your rewards.
By registering for this program, you agree to receive automated text messages from "Brinson Family Medicine".
Opt-in not required for purchase. Standard data rates apply.
Subscribe to receive more offers and news
Join thousands of awesome people, there is only one thing to do.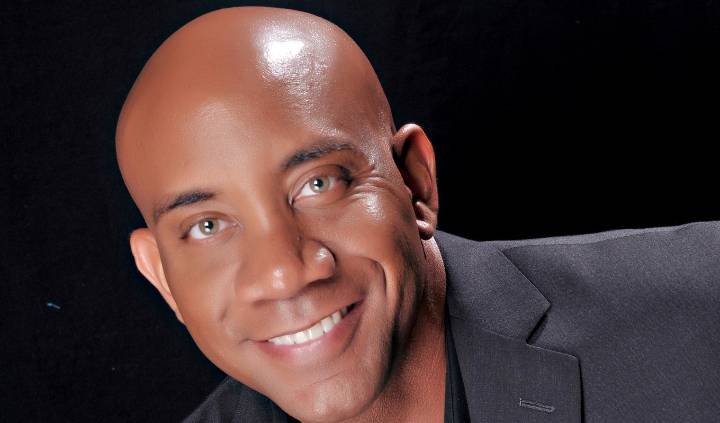 Dr. Ashton C. Brinson, MD is a committed family medicine physician who uses his expertise, training, and education to help patients every day. His own drive for health and wellness drives his passion to help others achieve their health and wellness goals.
Dr. Brinson graduated from Edgewater High School in 1986 after growing up in Orlando, Florida, and later attended Hampton University in Hampton, Virginia. He graduated from Meharry Medical College in Nashville, Tennessee and completed his internship at Warren Hospital in Phillipsburg, New Jersey. He then went on to complete his Family Practice residency training at Lutheran Medical Center in Brooklyn, New York, obtaining the necessary training to practice in the field and ensure his patients receive the care and consultation they need.
After completing residency training, Dr. Brinson returned home in 2006 to open his private practice in Altamonte Springs, Florida. His education and training allow him to offer a variety of services to his patients. In addition to family medicine, he offers hormone replacement for men and women as well as anti-aging and weight loss products and programs to meet the needs of his patients.
Dr. Brinson believes in educating his patients with the latest information and providing them with the proper tools to achieve and maintain a healthy lifestyle. Trust and communication are important parts of the relationship, and they are aspects that Dr. Brinson takes very seriously in serving the community.
A well-respected member of the medical community, Dr. Brinson's affiliations include the American Academy of Family Physicians, American Medical Association, and the National Medical Association. Such affiliations and a commitment to an ever-changing industry allow him to stay abreast of the latest developments in general medical treatment as well as treatments in the health and wellness industry. His patients are the greatest beneficiaries of such a commitment, receiving top-quality care with the latest medical advances.
Location
695 Douglas Ave
Altamonte Springs, FL, 32714
Hi . Would you mind doing us a favor?I would like to ask you if you could share your experience with us. It would mean a lot to us if you give us your honest feedback.Click on the one that describes your experience with us.This email was sent to . If you do not want to receive email from Brinson Family Medicine (695 Douglas Ave, Altamonte Springs, FL 32714), please unsubscribe here.Start your Marketing AutomationView in Browser