Call / Text Us: local_phone
Email Us: email
FAQ's
1. How much does it cost?
It costs $50 per month per class if a child takes one class, or $45 per class if they take two or more. We also have a yearly $10 registration fee when you first trial a class.
2. How do I sign up for my child?
By filling out our trial link above that says "click here to trial".
3. Do you do competitions or performances?
No, we do not compete, but we do perform with one costume that we buy at the beginning of the year and change out each year. Pre-Covid we would have a performance at least once a month, and our annual recital in October at Fontana high school. What we do currently have in-studio mini-performances where children can invite their family to watch them perform in their costumes.
This year we will be performing at NASCAR, the 66-ers, the Orange Show, Fontana High School Auditorium and at Fontanaland.
4. How can I keep up on the latest news from the studio?
You can check out our Instagram (Click here) or Facebook (Click here) for the latest updates and schedules or by enrolling you can be a part of our email list and receive updates from there as well. 
5. What's the link to your Gofundme page to help provide for dancers?
You can click here to access our gofundme page to help out dancers by paying for scholarships for them!
The Enrollment Process
The enrollment process is quite simple. 
Go to our registration link to trial a class 
Attend the class and pay the yearly $10 registration fee
After deciding which class/classes you want to stay in, either enroll using the online portal or let us know that you need to be sent a link to be enrolled
Congratulations! You're now enrolled in the studio!
Why our customers say we are the best
Customer Reviews
5
star
star
star
star
star
based on 4 reviews
My daughter loves her dance class!!

My daughter has been coming now for 3 weeks and she loves it already !

Love Carolyn dance studio. My daughter has so much fun dancing here and the classes are so affordable for a combo class

My 5 year old daughter has been here for about 2 years now and she loves going to dance class!!
Subscribe to receive more offers and news
Join thousands of awesome people, there is only one thing to do.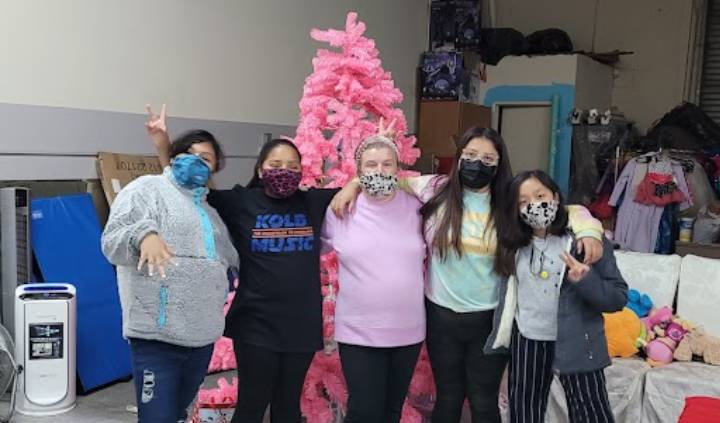 The Carole Lynne Dance Studio opened in 1963 and performs shows year-round! We're a dance studio that focuses on fun and learning the art of dance. We also believe in the power of forming close-knit friendships and community.
Offers:
Tap, Ballet, Jazz, Hip Hop, Hawaiian, Tahitian, Polynesian, and Ballet Folklorico. We're always accepting registration for ages 3 to adult. Every October is the annual recital held at Fontana High School Auditorium. The studio also has various shows locally within the community throughout the year!
To register: Click the following link!
Location
1111 W Rialto Ave B
Rialto, CA, 92376