Call / Text Us: local_phone
Email Us: email
Do you want to share your
2 Week FREE Pass

Expires in 9 days

Available: 2
Why our customers say we are the best
Customer Reviews
4.97
star
star
star
star
star_half
based on 189 reviews
Long time between sessions but Danielle made it worth while

Great burn. Great group atmosphere, great trainers!

Great workout with amazing results

Love the Abacus class Monday morning

Great workout with amazing results!
So fun but challenging, great environment definitely recommend

Great start to the week with "22"

Super effort by our trainers this week with failure of technology

Really welcoming and friendly gym to join! The workouts are fun and motivating
Team training really is life changing

Really glad I joined F45 Sandgate, I was a gym a phone but now I'm converted. The community is amazing 🥰

F45 is so much fun!!! It's changed my life

My sign in has dropped out for no reason
Great atmosphere Great staff team, very welcoming and excellent for all abilities. First class experience

Love this place. Really is team training life changing

Awesome trainers and fantastic vibe.

Can no rate the team at F45 Sandgate any higher. They have really helped me achieve my fitness goals.
Excellent, highly motivating establishment

I've only been a member for a week and have done the 2 week trial period, and am already seeing results!

The best training I have done since leaving the ADF. The staff are professional, fantastic equipment, body weight exercises and awesome music.

Awesome vibe, awesome crew!

Really has been a game changed for me!

Love this gym, the staff are amazing and so friendly

Love the workouts and the 8 week challenge is such a game changer

Love this gym, such a fantastic environment!
Love my F45 training and rewards

Awesome place to train and achieve some incredible results

Really enjoy this workout

Awesome classes! Great vibe! Fab results!

Awesome spot great trainers

Great class and modification of exercises if needed
What an amazing place to work out. Trainers are the best in their business. Fantastic results!

Love f45 sandgate. Top trainers! Great gym.

The challenge has really been a game changer for me. Thankful

A great way to get back into shape. I haven't been bored at all. So much better than your traditional gym membership.

Such a game changer. Loving the workouts
Awesome! The trainers push me beyond my expectations every single session

Have joined F45 Training at Sandgate. Only 3 minutes from home and my workout is all done and dusted before the working day begins. The team at Sandgate is awesome! Px

Great atmosphere, awesome workout tunes. Huge variety of exercises. All done in 45 minutes

Just when you think theres no more left...the trainers pop up and give you a push! #hardcore

If you're not motivated you just need to come to one F45 class and that changes. The trainers are great at encouraging and so helpful, especially when you are new.
Great workouts, never gets boring, lots of amazing people and fun times. I highly recommend it.

Great gym. Friendly vibe. Highly Addictive!

Awesome workouts great community

Great way to start the day. F45 Sandgate rocks!

Only 2nd visit but well run, instructors on hand and visuals on monitors make work outs easy to follow

Great gym. Do yourself a favour and just give it a go! You won't regret it.

Would be lost without my f45 morning. Just the best vibe. Great team. Awesome workouts
Such a fun friendly place to workout! No day is ever the same!

Team training life changing is the motto and it really resonates. I have been a member for 2 years, going on average 3 times a week and I'm still no where near getting bored. Great people and great fun!

Its fantastic, good workout

Today was my first day at training and the trainers were brilliant!

Bears was a killer. Really enjoying the new workouts. Thanks to the awesome coaches pushing us through!

Its first time i joined group. Love it

Such friendly staff, such an awesome atmosphere! Loved it
Great trainers, awesome training. Very clean facility's. Very friendly environment.

Great class and well delivered instructions.

Great training environment and supportive coaches!
Amazing people to work out with, great environment

Fist timer to F45 and the guys were great 👍, made the wife and I welcome and we rated it!

First time and we loved it!

Must try this gym! Killer workouts awesome atmosphere

Awesome workouts! Must try it !

Good to start working off that Christmas food, thanks Danielle and Courtney😁
I love F45 training! Look forward to every session!

Love the afternoon sessions

F45 SANDGATE tribe are one in a million! In 1.5 years of being a member, I love that every session is different, fun and an amazing workout!

Really love the supportive atmosphere and the variety of workouts

Loved Progression City this arvo. Thanks Miah and Mitch

Great Suportive fun and friendly atmosphere!

Must try it. You ll be hooked

Thanks Miah, great session, great coach😁
The trainers are amazing and so supportive. The classes are never the same, it makes it that much enjoyable, better then going to the gym! I'll never look back.

Great location fantastic trainers , great vibe

Awesome place with fantastic trainers and the best workouts!

If you are tempted to try it. Just do it!. You wont look back.

Thanks for a great session
Love the F45 vibe. Great music, workouts, trainers and crew.

Great team, awesome workouts, fantastic results. Love it!

Great vibe and super motivational

Thanks Danielle and Courtney for a great Panthers session😁

Great trainers, great atmosphere, will get results
Such a supported fun challenging environment. Trainers care about you and your training.

Great trainers and great programs mean you achieve more than doing it on your own at a gym and you don't get bored.

Love the team at F45 Sandgate, so supportive and motivating. Keeps me wanting to go back for more #myf45fam

Good value all round work outs, great team environment 💪👍🏻

Great session Danielle and Dan !

Killer workout! Loved it. Thank you

Have completed my first week and I'm hooked. Such great workouts.
Great atmosphere, awesome trainers! Would def recommend

Show up you will be glad you did! Great workouts.

Great team spirit, just turn up and work out hard...!

What an amazing place! Dan and Amanda are so easy going but yet so full of life, energy and passion, an anazing feat considering they have 4 young kids!

Amazing variety! Keeps us guessing!

Well organised, extremely effective way to help achieve your fitness goals. Sangate team are motivated, supportive and adaptive.
MVP was a killer today! So good though!

Always a great start to the weekend

Fantastic place with friendly people

Great atmosphere and good session

Another great weight session with Miah and Mitch, thanks for the ongoing encouragement
Tough session today, but a great workout. Thanks again.

Love the workout, love the tunes

Thanks Mia and Mitch, great session

Great trainers and facilities!

600+ calories gone with in 45mins! Such a satisfying feeling you have worked hard! Thanks F45 Sandgate!

No 2 workouts are ever the same! Keeps you coming back for more
No 2 workouts the same. Ive worked muscles I never knew I had. Love it!

Awesome trainers. Best vibe.

Awsome studio. Great, knowledgable trainers and fun friendly environment.

Been coming to F45 Sandgate since July. And the crew have been amazing and super supportive of my health and sporting injuries. And they always encourage me to do my best. And they are super friendly.. I love it. Wish I found you guys a lot sooner. Highly recommended 😍😃

Great vibe in this afternoons class

Committed staff members that support you in achieving your best results every workout.

Committed staff members that support you in achieving your best results every workout.
I have found a training style that works for me! F45 sandgate is welcoming, motivating and challenging! And really does make you want to come back for more!

Varsity killed me this morning!! Thanks to Dani & Court for motivating me to push through🙌🏽 🤗

Brilliant! Very effective exercise

Thoroughly enjoy the supportive and encouraging atmosphere that F45 Sandgate gives to its members. Classes are varied, trainers are motivating and everyone is friendly :) I've been attending for 12mths now and still as motivated as I was when I started.

Thoroughly enjoy the supportive and encouraging atmosphere that F45 Sandgate gives to its members. Classes are varied, trainers are motivating and everyone is friendly :) I've been attending for 12mths now and still as motivated as I was when I started.

Love my F45, it's a highlight of my day to go a session

Great trainers, best atmosphere! Always leave feeling great

Such an amazing club, great place to train locally and the people are amazing to train with
Visiting Sandgate F45 is always a highlight of my day. The trainers are always on the ball and very keen to help wherever possible. Love it!

Loved tonight's varsity workout. I'm crushed but I gave it everything trying to reach the optimum 45!

Great trainers, awesome gym

Great workouts and support giving me the push I need

Such a motivating atomosphere and great vibe! Thank you for pushing me that extra bit harder guys 💪🏽🏋️‍♀️

The best workout around with amazing results!
The new instructor Courtney is very lovely and helpful. All the work out are challenging yet fun to do! I love my daily work out with F45 sandgate!!😎

Such a great place and team. Highly motivating but challenging and you achieve so much more than you could ever imagine.

Team training, life changing! The fit fam @ Sandgate are one of a kind! Love working out there with some amazing, supportive and inspirational people!

Love love love it. Transformational in every sense.

Love my fix every day. It's transformational for body, mind and a stack load of crazy friends for the ride!

Good vibes - Killer sessions 🔥💪🏽 #Lessgo

F45 is an amazing experience. Everyday brings a new challenge. You will never get tired of what they have to offer. Team training, life changing !!!
Great gym. Trainers are amazing, love that they check you have correct form. love that the workout is over in 45 minutes and workout is always changing. any fitness ability can train at f45.

F45 Sandgate is definitely worth every penny! The whole team are really motivating and push you to work that little bit extra when you don't think you can do it! At first you think it's daunting and scary but once you start the classes the trainers get you motivated and you end up being apart of the F45 family! Everyone's so friendly & it's run by amazing owners Dan & Amanda! Who aren't afraid to jump in on a session with the team 👍🏽

Great atmosphere, awesome workouts, and friendly trainers!
Subscribe to receive more offers and news
Join thousands of awesome people, there is only one thing to do.
Location
12/12 Lagoon St
Sandgate, QLD, 4017
Everything you need to know from our blog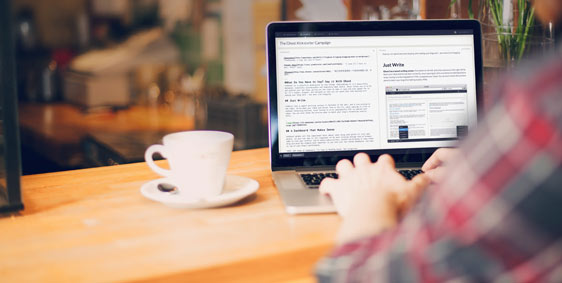 posted on 04/04/2018
by John T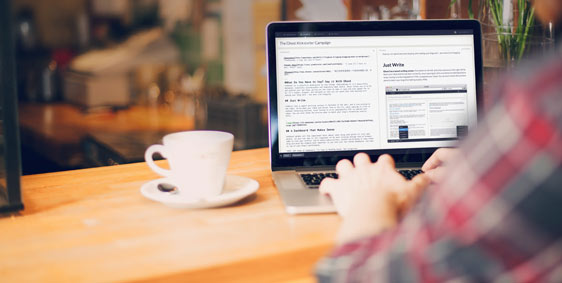 posted on 04/04/2018
by John T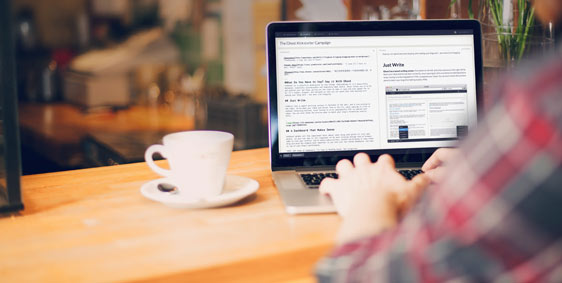 posted on 04/04/2018
by John T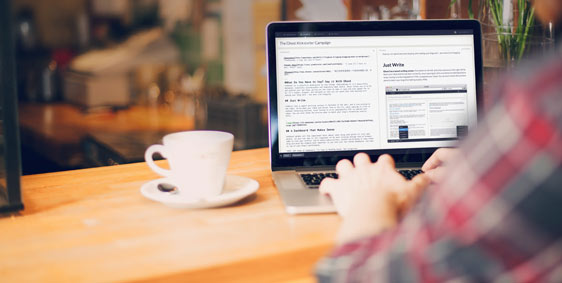 posted on 04/04/2018
by John T