Call / Text Us: local_phone
Email Us: email
Non Invasive Cryo Slimming, Toning and Facial
Contact Us send
Open now
Today: 07:00 AM - 08:00 PM
We have these special offers ready for you
Free NRT (Nutritional Response Testing) Evaluation/Consultation ($

Expires in 28 days

Available: 6

Nutrition Response Testing help's us discover how the body's organ reflexes and functions relate to your current state of health. These reflexes are the body's way of telling us what and how your organs and nervous system are doing. Change your Life!

Exclusive Offer- Free 30min CryoSkin Consultation ($45 value)

Expires in 1 day

Available: 4

Claim this offer to get a 30min FREE CryoSkin Consultation. This 30 appointment will be a one on one analysis to determine if you are a good fit and will get the best results from this treatment.
CRYOTONING FACIAL $175

A Cryoskin facial uses cool temperatures to widen the blood vessels, increasing blood flow. This increase in oxygen supply boosts collagen production, reduces the appearance of wrinkles and pores and improves skin elasticity. A natural, non-invasive way to look younger and more radiant.

DOUBLE CHIN FACIAL $175

This is the only option in the market that can get rid of your double chin by slimming it and toning it. Slimming and toning sessions are tailored to you specifically. The slimming reduces fat located in the double chin area, and the cold temperatures of the toning sessions tighten the skin and bring back elasticity by promoting the production of collagen and elastin.

NECK & CLEAVAGE DECOLLETAGE $260

Perfect for aging skin, sagging skin and/or skin losing elasticity. The cold temperatures widen the blood vessels which bring more blood flow and oxygen to the area. This process jumpstarts the collagen and elastin production. If you want a younger looking neck and cleavage, this treatment is for you. 

CRYOSLIMMING $260

Destroy fat and lose inches, all in 34 minutes. The treatment consists of a 3 phase thermal shock that will help naturally destroy fat cells. During a Cryoskin slimming treatment the skin is warmed then rapidly cooled. Whether you're looking to lose fat on your stomach, thighs, arms or back this is the solution for you.

CRYOTONING FOR AGING OR SAGGING SKIN $260

Toning works wonders for sagging or aging skin, crepey skin, and loose skin. We have customized protocols that will help your body naturally produce more collagen and elastin to help you tighten the skin. Please call us before booking this treatment to make sure you qualify to receive it.  

CRYOTONING $260

If you're looking to remove cellulite or slow down the ageing process this is the treatment for you. This 30-40 minute cold therapy treatment will help improve your microcirculation and speed up your metabolism. This boosts collagen production which breaks down cellulite, leaving you with smooth, dimple-free skin.

BRAZILIAN BUTT LIFT $260

This amazing treatment is designed to lift and tone the upper thighs and butt. This treatment is best used as a slimming and toning combination. During this treatment we slim the upper part of the thighs, right underneath the butt cheek (and saddle bags if any) This slimming process will automatically make your butt look more perky. The week following the slimming session we perform a toning session to start the process of eliminating the cellulite. We continue this process until optimum results are achieved. 

INFARED SAUNA

Begin your session with a 20-30 min INFARED SAUNA treatment

An infrared sauna uses light to create heat. A traditional sauna uses heat to warm the air, which in turn warms your body. An infrared sauna heats your body directly without warming the air around you.

The appeal of saunas in general is that they cause reactions similar to those elicited by moderate exercise, such as vigorous sweating and increased heart rate. An infrared sauna produces these results at lower temperatures than does a regular sauna, which makes it accessible to people who can't tolerate the heat of a conventional sauna.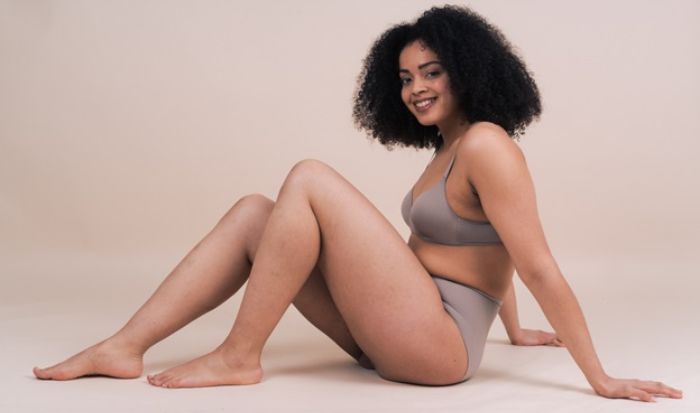 CryoSkin 3.0 Toning & Sliming 45 minute session (per target area)
- Single Session $260
- 5 pack $1125
- 10 pack $2100
- 20 pack $3900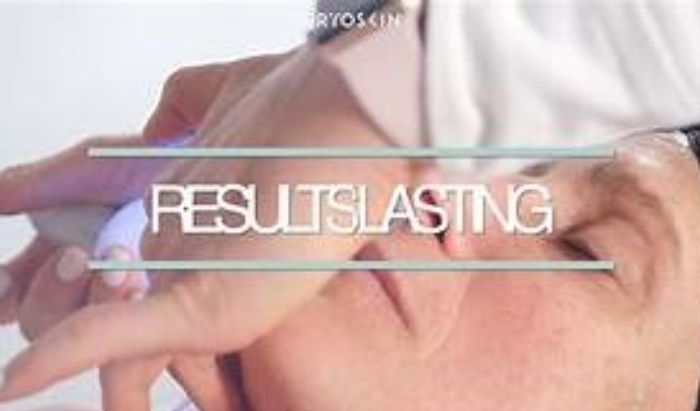 CryoSkin 3.0 Toning Facial
- Single Session $175
- 5 pack $700
- 10 pack $700
- 20 pack $2200
Coming Soon…….
Lymph and Circulation Pressure Massage $100
Also known as compression therapy or lymphatic drainage. This 40 min. treatment stimulates your lymphatic system by compressing and decompressing a specific part of your body, helping you get rid of toxins and excess fluids. This helps reduce liquid retention, bloating, improve blood circulation and battle cellulite, and process fat more efficiently while being a fast and enjoyable treatment. You will love this treatment! 
FAQ's for CryoSkin Services
There are few contraindications for this treatment. But we must still be vigilant about some pathologies: Severe Raynaud's syndrome, Severe allergy to cold, and Progressive Diseases (MS, ALS, Parkinson's, neuropathy) are contraindicated for all Cryoskin sessions. Pregnancy/Breastfeeding is contraindicated for all sessions except the Facial Toning (Absolutely NO body sessions). For Slimming sessions specifically: Active Cancer, Lymphatic Disorders, Severe Kidney and Liver Disease, Severe Diabetes.
What are the contraindications specific to Slimming?  
     Active Cancer, Lymphatic Disorders, Severe Kidney and Liver Disease, Severe Diabetes.
What are the contraindications specific to the Facial?     
  Must respect the waiting period if the client uses Botox or fillers. Botox: minimum one month. Fillers: minimum three months.
Can I do this if I'm pregnant? 
 Like any external treatment, this is not advisable and of course forbidden on areas such as the tummy, breasts or even the hips (any body areas). The safest is to abstain from treatments altogether. Facial Toning sessions are the only option that we leave up to the discretion of the retailer for clients that are pregnant or breastfeeding.
If not, why can't I while I'm pregnant?    
Because we do not know the effects of the acceleration of the local metabolism on the fetus.
What are the side effects?          
There are few. Sometimes localized redness that disappears after a few hours. Sometimes some local pain that rarely exceeds 2 to 3 hours. There may also be some itching without consequences and often due to the reactions of certain cosmetic products used by clients. Hence it is good to ask clients to not use anything (i.e. strong lotions) before coming to do the treatment because some products can crystallize to the cold and cause discomfort. The risks concern only people with contraindications mentioned above and remain minor and temporary.
Is there a certain person who is best suited for this treatment?  
The best body profile are clients that are not "fat" or overweight. The treatment is not for clients requiring weight loss but rather for the vast majority of those who have unsightly cellulite or fatty areas (often due to poor diet, poor lifestyle or a static workplace, for example). Is there a minimum age for this treatment? Why?             The treatment is not recommended for children. It is not a problem for adolescents of age 15 or older. This is because until puberty is complete cartilage is still building. All other contraindications listed above.
Is there anyone you would advise not doing it for other reasons? i.e. Just won't work for them?  
There are few failures. But sometimes some body types and metabolisms do not give the expected results. It is also very often observed that these partial failures are due to very poor diet/lifestyle or to undeclared medical conditions.
If there a specific BMI (Body Mass Index) range where this works most effectively?          
We don't treat people classed as "Obese". It is  too difficult to reach the whole area and if we work on a space too long or too large their liver and kidney wont be able to process that level of waste. Obese people are advised to diet first. "Obese" is usually BMIs over around 35 - but we will use our discretion based on the fact that we are only able to treat a certain size area which is about half a sheet of A page.
Are clients able to do this treatment after other Cryotherapy sessions?  
Technically, they are able to do cryotherapy on the same day. However, we still recommend that clients wait until the next day to avoid potential overexposure to the cold on localized areas and subsequent discomfort for the client.
How long do clients need to wait between Coolsculpting and Cryoskin, or any other cryo treatment?               
Minimum of one month.
Do we treat people with lipomas?            
Out of precaution we don't treat lipomas directly and no effective results have been shown for their treatment with Cryoskin.
Can I get this treatment if I have Tattoos?            
Yes.
Can I get treatment while Breastfeeding?            
Yes, but never with any body sessions. Only with Facial Toning.
Can I get treatment if I am undergoing IVF?         
Yes
Is it okay to treat people who have an open wound?       
No…… Unless you cover the wound with some sort of plaster. The reason for this is not to pass bodily fluid onto the Wand. If you cover the wound then treat through the cover, the treatment should help healing due to increased blood flow to the area.
Is it okay to treat people after wax / laser hair removal?
It's best to wait 1 week after these treatments to make sure the treated areas are fully healed and bodily fluid won't be tranferred.
Can I get treatment after other non-invasive dermatological procedures? (i.e. Hydrofacial, etc) -
please note this does not include Botox or fillers. Yes, all other dermatological technologies are compatible with the Cryoskin. The Cryoskin can be easily combined with popular treatments like the Hydrofacial, while respecting the 72 hour wait period.
Why is this effective for Cellulite?            
The treatment causes vasoconstriction then vasodilation in the blood vessels. This increases blood flow which results in increased Collagen and Elastin production. Collagen helps to break down Cellulite.
Why our customers say we are the best
Customer Reviews
4.75
star
star
star
star
star_half
based on 4 reviews
Shanese is an amazing massage therapist. I've been her client for many years. I always feel better after a session with her.

I highly recommend Well Kneaded and my massage therapist, Shanese Marks, at her location near Emory and CHOA at N Druid Hills & Briarcliff, near Moe's. I've been with Shanese for many years! We stayed connected while I was in MX and I saw her last night and feel much better today!

Grace was a perfect fit for what I needed. Neck, shoulders and back. Left feeling loose and relaxed. Scheduled for next week to continue my well ness journey.
Earn "FREE Mini Facial " with our Loyalty program
Earn points when you complete activites
Every time you Check-In

1 point

Share on Social Media

4 points

Post a review

5 points


Redeem Points for rewards
FREE Aroma Therapy

10 points

FREE Hot-Towel Upgrade

15 points

FREE Mini Hot-Stone

20 points

Extra 15 Minute Massage

30 points

FREE Mini Facial

50 points
Enter your Name and Mobile number to join the program or check your rewards.
By registering for this program, you agree to receive automated text messages from "Well Kneaded, Massage Therapies and Skin Care".
Opt-in not required for purchase. Standard data rates apply.
Subscribe to receive more offers and news
Join thousands of awesome people, there is only one thing to do.
Cryoskin works by using thermal shock (alternating warm and cold ) to destroy body fat. We use this science to provide slimming, cellulite and facial treatments with incredible results.
Usually takes an average of 5-10 sessions to get optimal results, depending on the area of the body being targeted and the amount of tissue in the area- please do not book any CryoSkin sessions before you have an individualized consultation with our staff, so we can be sure you are an ideal candidate.
Book your consult TODAY! (404) 224-9536
This is a per area treatment- pricing is per area, most times we tackle 1 area at a time, there are a few exceptions- talk to us during your consult about your needs (immediate and future).
Location
2484 Briarcliff Rd NE #35
Atlanta, GA, 30329