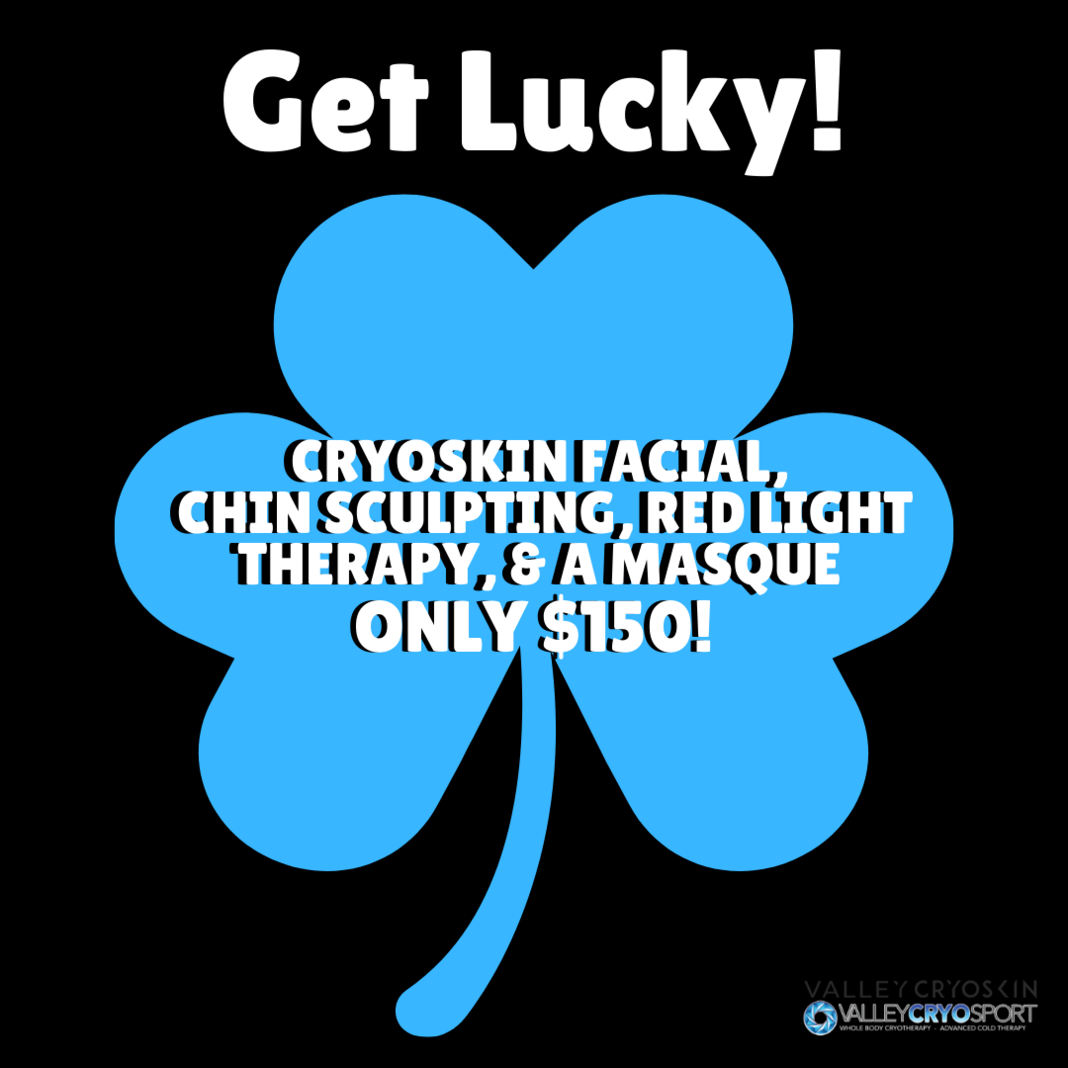 Get Lucky with Valley Cryosport!
Our March special includes a Cryoskin Facial, Chin Sculpting, Whole Body Red Light Therapy, & Vitamin C Enzyme Masque for ONLY $150!
Value of over $250. Promo valid for purchase through March 17th. (Appointment can be redeemed after the 17th)
*Payment will be required when booking appointment.
Call (559) 500-3304 to book today!
Cryoskin Facial
Reduced inflammation and redness, bright and glowy skin, and increased collagen production. Cryoskin facials reduce the appearance of wrinkles and pore size. There's zero pain and ZERO downtime! Results can be seen IMMEDIATELY.
Chin Sculpting
Say goodbye to that pesky double chin with Chin Sculpting! Chin sculpting creates a more lifted, tighter, and brighter appearance. We like to call it a non-invasive face lift!
Red Light Therapy
Our Whole-body Red Light Therapy bed uses red light and near-infrared light to treat injuries, reduce pain and inflammation, relax muscles/joints, and increase blood circulation. It's amazing for anti-aging and body acne. In less than 15 minutes you'll feel better than ever!
Enzyme Masque
Your Cryoskin Facial will be completed with a Vitamin C Enzyme Masque. This masque utilizes natural enzyme exfoliants to gently dissolve the buildup of dead skin cells that dull the service of the skin. It infuses skin with protective antioxidants and vitamins that nourish and promote healthy looking skin.