Call / Text Us: local_phone
Email Us: email
$20 OFF First Visit at Deep Relief

Valid for Massage, Acupuncture & Chiropractic Services. Our comprehensive, head-to-toe, customizable massage uses our DR Hit The Spot method and our #7 Perfect Pressure communication system to improve treatment outcomes. Feel the deep difference!

Nutritional Consultation With Dr Pia: $20 OFF-Get Healthy The Natural Way

Expires in 10 months

Available: 10

I use functional nutrition to uncover the Root cause of your discomfort. I will listen and we will look at blood work to review your overall health. Learn more on our nutritional consult page. Take the first step to feeling better today!

Acupuncture or Dry Needling Intro Offer: $20 Off Your Initial Exam and 1st Treatment

Expires in 8 days

Available: 13

PAIN-STRESS-TENSION-NEUROPATHY-MIGRAINES

Chiropractic Intro Offer: 25% off Your Initial Exam and 1st Adjustment

Expires in 8 days

Available: 10

We Promise To: HIT THE SPOT! Take advantage of a comprehensive adjustment with Dr. Sean Tipton where he will take his time to get to know your unique chiropractic needs. We always ask "is there anything else that still feels stuck or tight?"

$20 OFF First Visit at Deep Relief

Expires in 6 days

Available: 8

Valid for Massage, Acupuncture & Chiropractic Services. Our comprehensive, head-to-toe, customizable massage uses our DR Hit The Spot method and our #7 Perfect Pressure communication system to improve treatment outcomes. Feel the deep difference!
Evil Bone Water

Our Evil Bone Water (Zheng Gu Shui) is a very strong, chinese medicinal topical commonly used for:
•Sports and accidental injuries
•Sprains
•Muscle cramps
•Insect bites
•Broken bones
•Bruises
•Mild topical anesthetic
•And more


This five-hundred year old formula has been modified and perfected to heal modern bone, muscle and skin injuries/conditions in record time.

Ingredients (3.5oz)
10 chinese medicinal herbs including
•Zhang Nao (Camphor)
•Bo He Nao (Menthol)
•Tien Qi (Pseudoginseng)
•Ji Gu Xiang (Japanese Knot Weed)
•Gui Pi (Cinnamon Bark)

INSTRUCTIONS:
(For topical use ONLY)

•Apply with a cotton ball to affected area two times a day

CBD Clinic #5

CBD Clinic #5

Ointment Base
• 200mg Hemp Oil Extract per 44g Jar
• Active Ingredients: 16% Menthol, 11% Camphor
• Inactive Ingredients: Beeswax (organic), clove oil, cotton seed oil, eucalyptus oil, hemp extract, jojoba seed oil, peppermint oil, tea tree oil

CBD CLINIC Level 5 ointment delivers two, highest potency pain killers to the most severe of pain areas. It helps restore your range of motion and regain the mobility necessary for top athletic performance. For Joint Pain, Nerve Pain, Muscle Pain, Lower back pain, knee pain, Shoulder pain, Neck pain, etc. Help regain range of motion in the areas necessary for top level sport performance and Flexibility. A perfect pre and post workout solution for hours of relief. Helps to speed recovery for fatigued and painful joints and muscles.
Customer Reviews
4.98
star
star
star
star
star_half
based on 49 reviews
doitdoit - this place is awesome

One of the best massages I've ever had, and I've had plenty.

The best massage I have had in ages! Professional and friendly staff too!

Outstanding therapist with gorgeous rooms and efficient staffing

Deep Relief is amazing! I had acupuncture and massage on the same day, I went in with low back, sciatic and knee pain and the next I was completely pain free. Thank you Deep Relief!

DEEP Relief is a hidden gem in Oak Hill. Ask for Tana..you won't regret it. I got relief after just my first massage. Thank you!

I had an awesome session with Louisa yesterday. I have chronic pain and for the rest of the day my symptoms were profoundly diminished! I highly recommend her
I visited deep relief for the first time today and it was literally the best massage I have ever had. Kate was the person who gave the massage and she did an excellent job. Perfect amount of pressure and the Intuition to hit all of the right spots. I will definitely be back

Omg I can't say enough great things about this place! Very professional, clean, relaxing, and educational. My only regret was I haven't gone there sooner!

Tana is absolutely amazing and incredibly knowledgeable. She always gives 110%

Awesome massage. highly recommend

Great experience.. I appreciate the time that was spent trying to address my pain.

Left feeling refreshed and pain-free!
Great facility with competent professionals that sincerely care about helping you. If you need relief from pain this is the place to go.

Warm and inviting staff. They make you feel completely comfortable, and the massage therapists are super professional. Best massage I've ever had!!!

Deep Relief is such a nice, clean place and they have excellent, qualified massage therapists. I walk out feeling better every time! Highly recommended so book your appointment today!

My chiopractor here helps so much and its a good price to pay ,if you need help with any adjustment I recommend comin there!

Beautiful Space, Excellent Care and Customer Service! I highly recommend Deep Relief!

Tana was AMAZING!! Thorough, knowledgeable, caring and empathetic. Hands down the most relaxed welcoming experience i have ever had. Highly recommend

The massage was amazing, completely relaxing and restorative
Awesome. Recommend the deep tissue for anyone. I'll be back.

Jackie was amazing- so sweet, and so kind. This was the best massage of my life. Really made a much-needed difference both mentally and physically. Truly deep. Ashiatsu and their method of massage is the only deep tissue massage that's been truly effective. Worth every penny.

Great massage, very thorough

Great chiropracter. Address your concerns more wholisticakky than most thinking about muscles as well and at home things to do. Felt like a combo of PT massage and an adjustment which is a much better way than just a back pop and go like so many others.

What a relief: to have chronic pain handled so well and quickly, and also to find a professional, well-run massage therapy practice with many top-notch practitioners.
We've had three appointments with Dr. Sean so far. He's knowledgeable, passionate, and friendly!

Great treatment from everyone at this facility. Will definitely return.

Great massage, very comparable to your liking, will ask questions to learn what's best for you

First time for acupuncture. It worked like a charm.

Absolutely love going to Deep Relief for getting all the kinks out. During these highly stressful times going in for accupuncture, massage or for a chiropracter realignment helps me on the path to a healthier life.

Sean is a caring and talented Chiropractor. He takes time to understand my physical issues and goals for

Another new therapist another great massage - those feet get in there deep and get the knots out - Thank you Deep Relief
I'm very pleased with the acupuncture treatment. Nice people and super clean and relaxing place.

Deep Relief offers massage, acupuncture and chiropractic services with an experienced team who offers various therapeutic modalities to address your wellness needs!

The next acupuncture and massage I've ever had! Thank you. I feel so

Amazing massage !!! Will definitely be a repeat customer

Fantastic massage!! First time to have a massage done with feet/walking on you and it was absolutely incredible!!

Great massage and the acupuncture treatment always helps me stay drug free.

The best, most consistent massage I have ever found. Deep Relief has put me back on track to be pain free, youthful and energetic!

Best chiropractor I've seen.
Really excellent service and atmosphere
Subscribe to receive more offers and news
Join thousands of awesome people, there is only one thing to do.
Location
TX-71 Suite A-1
Austin, TX, 78735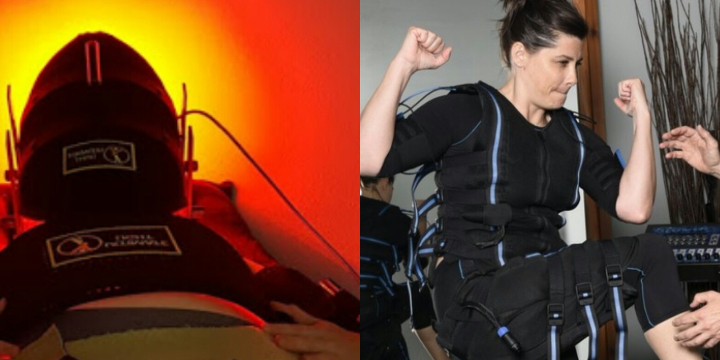 Limited offer! ONLY $99 Intro LipoMelt, EMS + EWOT Training Session! (SAVE up to 50%)
Austin Sculpt & Tone
Claim
50% off your first private dance lesson
Impulso Dance
Claim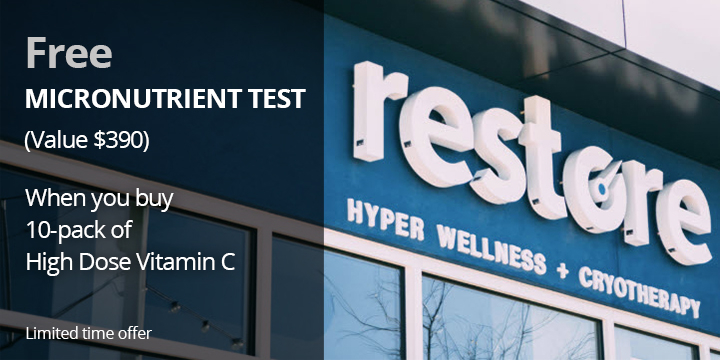 Free Micronutrient Test when you buy 10-pack of IV Drips
Restore Round Rock
Claim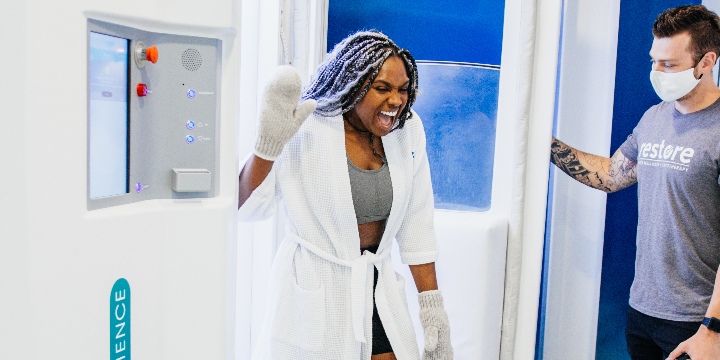 Claim your FREE VIP Day at Restore
Restore Arbor Trails
Claim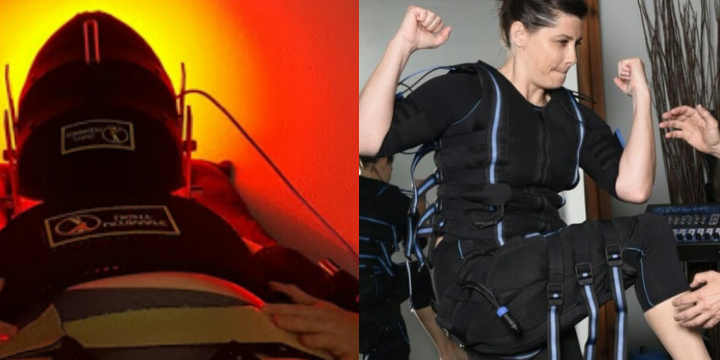 Cyber Week Promo - ONLY $70 For ALL EMS Training Sessions!
Austin Sculpt & Tone
Claim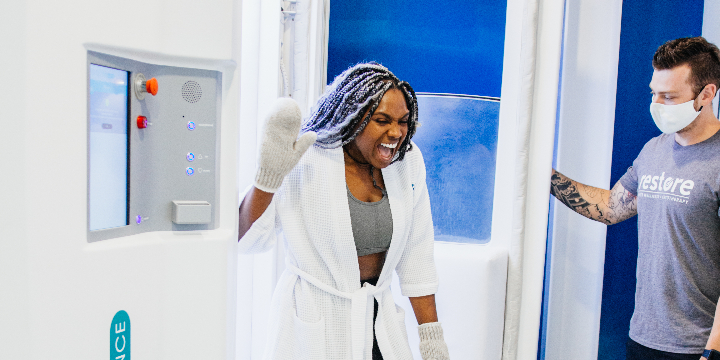 Claim your FREE VIP Day at Restore
Restore Round Rock
Claim
Hi DEEP RELIEF welcomes it's newest team member Dr. Sean Tipton. Please show your support by visiting Dr. Sean in his new location at the Y in Oakhill, right next to the Wells Fargo. Call or book online, Dr Sean and his team would love the chance to meet and treat you with $20 OFF any service! WE ARE WORTH THE DRIVEGUARANTEED RESULTS! Or we promise to make it right.This email was sent to . If you do not want to receive email from Deep Relief (TX-71 Suite A-1, Austin, TX 78735), please unsubscribe here.Start your Marketing AutomationView in Browser

Hello !As most of us know, the city of Austin and the state of Texas have begun the process of re-opening businesses amid the COVID-19 pandemic. Hopefully, the aggressive actions over the past 6 weeks will prove effective and the worst is behind us!We too will be reopening our doors on Monday May 4th., with some restrictions and new services.Governor Abbott has ordered all massage establishment to remain closed with the exception of MEDICALLY NECESSARY MASSAGE, which must be accompanied by a massage prescription from a physician or chiropractor.Since Deep Relief is a multidisiplinary clinic, specializing in pain management we will continue to offer massage that falls under this category. If you feel that massage is a necessary treatment for your health and wellbeing and do not have access to either one of these providers you may schedule a massage evaluation with our in house chiropractor Dr. Sean Tipton.Services we will be now be offering:Feel free to call 512-529-0027 for more information or you may book an evaluation with our Chiropractor online at your convenience.SafetyIn response to the COVID 19 virus we are stepping up our hygiene and sanitation procedures to ensure the safest environment for patients and staff. Below is a list of ongoing procedures to help make Deep Relief a safe place to continue to receive the care you need during these uncertain times.What we are doing:What you should do:Symptoms typically include fever, cough, and shortness of breath. Some people infected with the virus have reported experiencing other non-respiratory symptoms. Other people, referred to as asymptomatic cases, have experienced no symptoms at all. According to the CDC, symptoms of COVID-19 may appear in as few as 2 days or as long as 14 days after exposure.Additional Resources:https://www.osha.gov/SLTC/covid-19/https://www.osha.gov/Publications/OSHA3990.pdfhttps://www.cdc.gov/coronavirus/2019-ncov/https://www.who.int/emergencies/diseases/novel-coronavirus-2019Contact Us: Email info@deepreliefaustin.com Phone 512-529-0027This email was sent to . If you do not want to receive email from Deep Relief (TX-71 Suite A-1, Austin, TX 78735), please unsubscribe here.Start your Marketing AutomationView in Browser