Call / Text Us: local_phone
Email Us: email
We have these special offers ready for you
Free Intro Class at barre3 Druid Hills
Why our customers say we are the best
Customer Reviews
5
star
star
star
star
star
based on 87 reviews
My favorite place to work out!

Barre3 is my favorite workout!

Love doing exercises in my bare feet. These classes are a great workout. I've taken inches off my tummy and thighs in just a month going to Batre 3 two times a week.

This is the most fun I've ever ever had at the gym. I feel amazing when I leave!

Love DH Barre3! awesome staff and a great workout. The class is whatever you make it!

I really enjoy going to Barre3. It is a supportive community and I always get a great workout

The desk staff are always friendly and helpful and the instructors are great!
I love this studio! Best workout and amazing instructors!

SO GREAT! Everyone should go to Emily G's class. Such a fun class.

Love barre3. All the instructors are amazing, especially Amanda and Jasmine. They're so positive and encouraging! Tara, the owner, and Heather and the other girls at the front counter, make me feel welcome every time I come back. Always a highlight of my day, and I'm stronger/healthier than ever! 💕

Barre 3 is always amazing at this location! Jasmine inspires, encourages, and motivates me to be stronger and better than the class before.

I love barre3. It's such an inclusive and welcoming work out environment. I feel supported and at home, and known by all instructors and the owner, Lisa. I look forward to going several times per week, and even on days I feel tired, I find motivation to go remembering there will be smiling, encouraging faces waiting for me. The workouts are accommodating of people of all different strength and skill levels— you don't have to be a certain weight or body type to enjoy barre and feel you're getting a good work out. I also love the variety of movements and muscle groups we work on each class. I feel stronger and healthier than ever! Thank you! 🥰

My favorite studio in Atlanta!
Absolutely loved this studio and the class style. Allie was amazing and she checked in on me and everyone in the class. Had a great sweat and a great workout. I can't wait to go back!

Wonderful studio and great workout! Highly recommend

Wonderful workout routine focusing on all muscle groups, with cardio and.strength training part of each session. Instructors are helpful in describing correct way to perform each movement to maximize effectiveness and tailor for each persons ability. Always feel great after a workout here.

I have been to several barre studios and I always feel the best after leaving Barre3. It is a good mix of sweat and shakes. The instructors here are so friendly and inspiring!

Beyond AMAZING!!! The staff is incredible, studio very welcoming and the class... WOW!!! Works EVERY inch of your body!!! I have MS and this is the best workout for my condition!!! Thank You Barre 3
I really enjoyed this class; and Jasmine was super helpful! It was my first time, but Jasmine helped me persevere :)

I really enjoyed this class; and Jasmine was super helpful! It was my first time, but Jasmine helped me persevere :)

Excellent total body workout

Great workout, upbeat music and a very attentive instructor!!! I had a great time!!

I've been to 2 classes now and I'm addicted! An awesome facility with unbelievable instructors. I plan to go 3 times a week.

Sunday afternoon barre is the best way to start the week!

Barre3 North Druid Hills has the best staff! Everyone is really friendly and they always have great suggestions for modifying the workout to suite individual needs.
Great workout and friendly instructor!

Barre3 is an awesome workout and the best part is that it's fun! I really enjoy the variety of exercises and all of the instructors have wonderful energy and are really encouraging.

Love barre3 & the Druid hills team!

I just attended my first class and am hooked. It was a great blend of low-impact cardio and some small-movement, but high-burn work!

This Barre location is awesome! Instructors are upbeat and inviting, as is the environment.

This Barre location is awesome! Instructors are upbeat and inviting, as is the environment.

Barre3 is awesome and all the instructors at this location are great. Very upbeat and attentive. I recommend it to anyone who enjoys aerobics and wants to challenge themselves!
This is a great class for individuals who love Barre type classes or are new to this type of workout. McCauley was super helpful and patient with me!

Great class and combination of cardio, stretching and barre!

Fantastic team, fantastic work out!

Great atmosphere and I always wake up sore the next day!

Love BARRE3! It is a rigorous workout that can be adapted for any fitness level.

Love the studio! The energy is positive and the classes challenging. I've gone three days in a row and feel right at home! Thanks Lisa!

Great work out class! Staff was very friendly and welcoming.
Beautiful studio with amazing instructors and childcare. Barre3 is by far the best barre program out there - embrace the quakes and shakes!

Love Barre3! Amazing classes with the best instructors!

Barre is one of the most challenging things I have done and this is coming from a marathon runner! The studio is inviting and the instructors are not only knowledgeable, they are motivating. Highly recommend!

A great workout that targets every muscle group without being too strenuous. Staff is helpful and motivating. Definitely recommend!

Barre3 is an awesome workout for mind, body and spirit! I love it!

Awesome workout!! First time trying this studio. Great instructor; will feel this workout tomorrow. Highly recommend!!

Love barre3!! Not your typical gym at all. Perfect for those who want to be lean and toned!

Great workout! Friendly staff
The best workout! I did class pass for a couple of months but after trying Barre 3 I was hooked. Such a fun whole body workout!

I had an AMAZING first studio class today at Barre3 Druid Hills! The instructor Allie was awesome and she really challenged us in today's class. I loved how she would instruct from different areas of the class, which definitely kept me motivated when she stood along side me! I'll definitely visit this studio again!

Love BARRE3! Staff is welcoming and kind. The workout is rigorous yet easily modified if needed. Come try a class. What do you have to lose?

Barre3 is a great combination of strength and cardio. Modifications are offered for all of their moves so you never have to worry about hurting yourself. The instructors are extremely hands on and so friendly; you feel like part of a community just by walking through the front door. Highly recommend barre3 not only for their workouts but for their entire approach to fitness.

I visited for the first time this morning and really enjoyed Amanda's class. She gave modifications to the exercises and checked on everyone throughout the time of the class. She is very pleasant and a great instructor. Thanks Barre3 for a wonderful and challenging experience.

I absolutely loved this class! It was my first time ever doing a barre class. I got a full body workout! I'll be back for round 2!!!

Great classes. Helped my low back pain. Plus, childcare!!!

Love Lisa's barre3 studio! A great workout and friendly, warm staff!
Love Barre3!!! Lisa Hill Rocks!

Excellent class! Staff and instructors were very helpful. I will be back!

Lisa was so warm and kind during my first class! It was an amazing workout and I can hardly wait for the next one!

Amazing place worked out hard and had fun. I'm hooked

My very first Barre experience! I love it! The instructor Kylene was great, she made me feel welcome! I'm excited to do more Barre!

My very first Barre experience! I love it! The instructor Kylene was great, she made me feel welcome! I'm excited to do more Barre!

I'm loving this studio! Clean, well laid out, friendly staff, great energy, and best of all my nifty aches while I'm having fun.
I love this place so much! Best workout ever!

I love Barre 3 workouts. This is a terrific workout and I feel stronger and look more toned after just two months.

I love barre3! I feel like I work every part of my body each time I go. The routines get switched up, as each instructor is different. I always leave feeling energized and ready to tackle my day.

I love this place! The workouts are amazing, the instructors are not only super friendly they really invest in their clients. They are eager to offer assistance and modifications so everyone gets a workout out that's best for them. I couldn't say enough great things!

Feel amazing, thanks to barre3! The instructors are very motivating and helpful. No judging when you need to take a break. Positive pushing and I love that so much. Keeps me going! HIGHLY recommended!

Amazing classes, instructors and studio!

I absolutely love my Barre3 Studio. All of the instructors are amazing! They are super encouraging and have such positive energy. I have become stronger and every class is challenging. So happy I became a member over a year ago now. :)
Barre 3 is by far my favorite workout. Cardio, Core, Conditioning and Community make Barre 3 a fantastic place to be!! I highly recommend it.

The workout is amazing and the instructors are amazing!

I love Barre3 at Druid Hills! The staff is amazing, and the workout is killer! In a good way! It is perfect for all levels of fitness. I promise you, you will become addicted!

I love this place!! All of the instructors are wonderful.

Barre3 Druid Hills makes working out feel like a reward. The atmosphere is really fun and positive. The instructors and staff all make a point to learn every client's name and are always welcoming. The booking system is very effective--I went from occasionally working out to going to Barre3 five to six times a week! I highly recommend.

barre3 is a total workout that doesn't get boring!!

This is, by far, best gym facility ever. Love my workouts.
Subscribe to receive more offers and news
Join thousands of awesome people, there is only one thing to do.
By focusing on whole-body health, we empower you to feel your best from the inside out.
THE BASICS OF BARRE3
Barre3 is for everyone. We don't believe in a one-size-fits-all approach to exercise. Instead, we empower each individual to modify postures and develop body awareness for lasting results.*
Our signature approach to teaching gives clients a rewarding endorphin high and a deep muscle burn—without pain in areas of the body prone to injury.
*RESULTS MAY VARY
WHY BARRE3 WORKS
Barre3 delivers a full body workout using only low-impact movements. With our team of experts—doctors, physical therapists, and anatomy specialists—we developed our signature 3-step sequence to produce a strong, lean, and balanced body.
THE BASICS
STEP 1 | HOLD Align the body, build mind-body connection, and engage your muscles.
STEP 2 | MOVE SMALL Work deep in the muscle without compromising your form to push through plateaus, and build strength.
STEP 3 | MOVE BIG Build functional strength for everyday activities, lengthen your muscles, and energize your entire body.
Location
2480 Briarcliff Rd NE
Atlanta, GA, 30329
Everything you need to know from our blog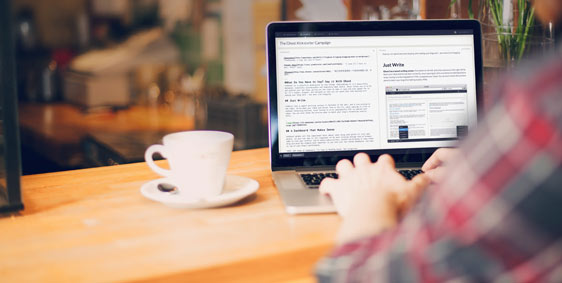 posted on 04/04/2018
by John T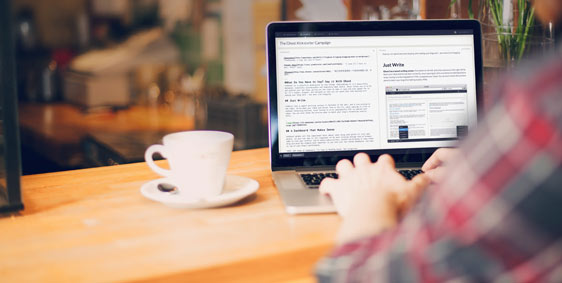 posted on 04/04/2018
by John T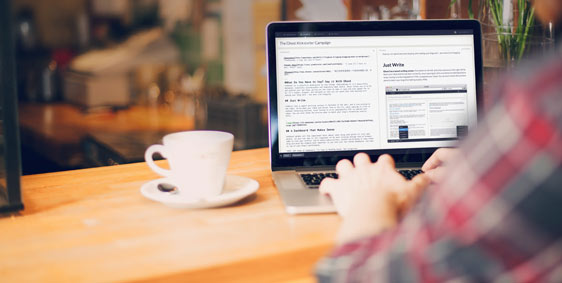 posted on 04/04/2018
by John T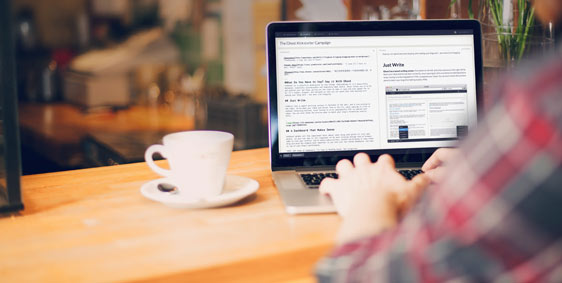 posted on 04/04/2018
by John T