Call / Text Us: local_phone
Email Us: email
Get 15% OFF when you sign up for our 6 Month Enhanced Program!

Expires in 6 months

Available: 5

Lose between 30 to 60lbs in just 6 Months! Get 15% OFF when you sign up for 6 Months!

Get 10% OFF when you join our 3 Month Elevate Program!

Expires in 4 months

Available: 3

Lose between 25 to 30lbs in just 90 days! Get 10% OFF when you sign up for 3 Months!
Personal Training

Are you looking to lose between 20-30lbs? Would you like to improve your health and Well being this year?

Whether your end goal is losing weight or gaining strength, Personal Training delivers the highest level of success.

At Elevate Training, Health and Wellness we offer three unique programs that are guaranteed to push you (Just that little bit harder) to get the results you want. Each program is specifically targeted at identifying your imbalances and optimizing your strengths. We'll track your progress, measure your success and educate you on healthy eating and lifestyle habits that will get you where you want to go.

And with the latest heart rate technology, our Personal Trainers will be able to help you burn more calories, even after your workout.

Learn more about our NEW 90 DAY CHALLENGE TODAY!

Nutritional Consulting

Our health and fitness coaches can help you to sculpt, trim and reshape your body, but the real results come when you take a closer look and understand the types of foods you eat and when you eat them.

It is these fitness and aesthetic goals that drive the entire team here at Elevate Training, Health and Wellness – helping you to reach them starts in the kitchen!

And unlike some other diets or training regimes you may have seen or heard about, we're not about to put you on a low-fat, zero-carb training program and watch you fade away, no thank you. At Elevate Personal Training Studio, we not only assess your nutrition in person with a qualified nutritionist, we also arrange a personal coaching session every two weeks after your initial fully body assessment, to keep you focused every step of the way. And with our new heart rate technology using polar heart rate monitors, your health and fitness has never been in better hands.

Learn more about our nutrition plans today!

Fitness Classes

At Elevate Training, Health and Wellness we take pride in offering a variety of classes, for all shapes and fitness levels. Whether you're just getting back into fitness or you're interested in taking your workout routine to the next level, our Elevate Group Fitness Classes are designed to help you improve and achieve health and fitness goals.

Each Class is run by a fully qualified Personal Trainer to help improve and correct your technique and provide the motivation and guidance you need to reach your goals. Classes vary from beginners to advanced clients and are offered in the morning, lunch hour, and evening, currently 7 days per week.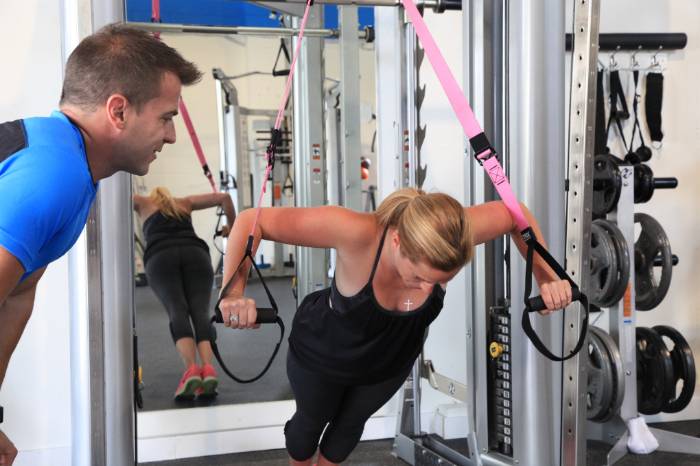 Elevate Training, Health and Wellness is for every person who wants to feel good and achieve more. We encourage a personal, one to one approach in a warm and welcoming environment where you can focus on building your muscle and fitness, as well as understand how to maintain a healthy lifestyle.
Our unique and inspiring programs are designed for people of all shapes and sizes, all levels of fitness and determination. We are here for those who want to achieve their fitness ambitions and push their physical capabilities, no matter how big or small.
Subscribe to receive more offers and news
Join thousands of awesome people, there is only one thing to do.
Location
130 Pemberton Ave
North Vancouver, BC, V7P2R5