Call / Text Us: local_phone
Email Us: email
$70 for 1 Month Unlimited at Elite Pole and Fitness

Expires in 26 months

Available: 12
Why our customers say we are the best
Customer Reviews
4.96
star
star
star
star
star_half
based on 208 reviews
Instructor was great. Class was full (a good indicator that the classes are in demand) and some had to share poles. I'd rather attend a class were I'm guaranteed a pole.

I can't rave about elite enough! Every one is so supportive, I'm in great shape, and have had fun getting there!

Learning pole dancing has woken up muscles i never knew i had

My home away from home. Good work out and fun at the same time!

I legit have become addicted and in love with pole dancing... not to mention this studio.

Great atmosphere that is so welcoming and inclusive

Best pole studio especially for the price... not to mention tons of amazing people

Love this place! Yoga is so much fun every week :)
Multiple classes/workshops = multiple opportunities for fitness and pole experience.

I love this place, it legit became my home away from home. Everyone is friendly and inviting while still being firm.

Everyone at the studio is warm and friendly. The instructors are encouraging and very helpful.

Such a nice studio. And the group of people there are so helpful and encouraging . My mom and I had such a great time at our first class. Cant wait to go back !

Excellent studio, flexible schedule

I had an awsome time the girls there are really nice and friendly and I love the music thanks so much for this program today I learned how to climb the pole all the way up for the first time so that was exciting I deff recomend anyone who's been wanting to dance on a pole to do it !

First time taking one of these classes was super nervous but turned out super fun!
I was so nervous to try Pole Fitness but Elite is amazing!! Everyone there is super supportive and welcoming and the teachers there are so much fun to work out with! Seriously, for anyone, like me, who was bored with the same ol' workouts, Pole provides a great work out while learning new spins and tricks and having a blast. I promise you'll love it!

Instructors are very friendly and motivating. Its a fun workout, you will def sweat. Once you learn a few tricks you can participate in case shows which seems to be so much fun ( can't wait for mine). Feels like a judgment free atmosphere, girls are easy going and always willing to help.

Fantastic instructors!!!! Would highly recommend!!

Went to a mixed level pole class, the instructor was great and didn't ignore us intros!

Friendly and welcoming team. I loved it!
GOD I love this place! Amazing teachers and fun classes. I leave there feeling sexy and fit. Mahalo Elite Fitness!!

Loved every class so far!

I have learned SO many fun and strength based moves! Getting to know the teachers has been a real treat too!

ive built so much strength in just a few classes. highly recommend

Love this studio, and love the workout. The teachers are great, the environment is great, thumbs up would recommend to anyone who's been considering taking a class.
The classes are so fun and welcoming! Highly recommend to anyone to wants a workout that is super fun.

Class was so much fun! Much harder than I expected but instructor was awesome

Each class you learn something new and awesome!

I love how graceful and strong the teachers are!

Great time, comfortable seeing, nice staff

Moving up in levels is such a confidence boost!

Elite is an amazing pole and yoga studio that is all about empowering students to reach their goals! I absolutely love it!

The classes here are so fun and they instructors are amazing. Everything he is so welcoming and friendly!
The more I learn the more exciting it gets!

Awesome teachers, great classes, love it!

Love Yoga class and excellent for first timers pole dance

Seeing real results fast! So much new confidence!

Such a fun and amazing class! Builds strength while being sexy!

Awesome experience!! Definitely going again!
Amazing and talented instructors. Warm and welcoming environment. It's not just fun but you feel yourself getting stronger physically, emotionally and mentally. I suggest the unlimited month package first to try it, they also offer yoga and have great workshops.

Friendly and encouraging environment. Lots of fun and the instructors are AMAZING.

Very friendly and welcoming atmosphere. The instructors make class fun and are very encouraging. Rachel is a blast and so talented. I'm glad I started my pole experience with them!

I love their Yoga Class!!!

Loved it!! I went to the twerk shop and had so much fun!! The Instructors were so nice and helpful. I can't wait to try more classes!

Amazing Staff. Warm and welcoming environment.

I really like the instructors here . Rachel P is a great beginner instructor and very patient. Everybody is supportive and friendly .

I love this studio! The teachers are knowledgeable and so encouraging, and it makes for a really fun, safe environment. I feel myself getting stronger and more flexible, and I love going in and learning new things. These people truly feel like family. ❤️
This class was fun, I definately sweated!

The best gym I have ever been to. Everyone is so supportive of each other. The classes are different and fun. This is exactly how I want to work out and get healthy. Shout out to Rachel and her strength training class which is the most intense and satisfying workout I have ever had.

I had a chance to attend Akayla's begginers to into class. She is a great instructor and explains everything in detail. If this is your first class or still in the beginning of learning pole, I recommend taking Akayla's class.

I feel so energized after each session! The work out are fun and you can feel yourself toning within the very same week! The routines and people are definitely mood pick me up too!

This is my happy place! It very welcoming. Everyone is wonderful!

All of the instructors are very nice and help you step by step. Great place to go!

If gained so muscle definition and even confidence in the last month that Alone is worth the money I pay for the classes

Great workout. The instructor really breaks down the steps to make sure everyone knows what to do.
So I just got done my first ever pole class and I loved it! I had no idea what I was doing but all the girls and the instructor Rachel were so caring and supportive. I'm a curvier girl and I was nervous at first of "sticking out" and feeling self conscious, but there truly was girls of all shapes, sizes, ages, and fitness levels there. I literally have no hand eye coordination, no dance background, and sometimes have two left feet, but they still made the class one of the most enjoyable workouts I've had (and it is truly a workout). So please don't let anything stop you if you want to try it! Can't wait to come back to another class.

The instructors are AMAZING (Shout out to Rachael and Heather!) The classes are fun and you definitely get a workout. I can't wait till I can go back, to take my next class.

The instructors are AMAZING (Shout out to Rachael and Heather!) The classes are fun and you definitely get a workout. I can't wait till I can go back, to take my next class.

Home away from home and my happy place 💜

Great instructors, great work out! Love my Elite family!
Great class great people can't wait to see my results so far with a month I've learned many new skills

Awesome. The class is fun. And I learned alot about myself

Great class I've been going now for alil less that a month and I am seeing a difference in strength my body's looking great and I feel amazing

Really nice class, I enjoyed it and recommend it, the instructor has really great techniques to teach, she doesn't only said what to do, but she also gives you a visual on how to do it.

I absolutely love Elite Pole fitness. It's my new addiction.

I hadn't been to a yoga class in ages, but have been wanting to get to a class. Tonight I went to a class and loved it. I can't wait to go back!

I love the atmosphere of this small studio. It's comfortable and inviting.
This was an amazing workshop. It's hard to believe that these small balls can provide relief from tight muscles, but engaging pressure points really changes EVERYTHING. Thank you Amy for offering this workshop and I can't wait until the next one!!

I have been attending their classes fo the last month and I love it. The instructors are very patient and willing to assist in any way possible.

I ended up with a class pack from Groupon. The class was great! Rachel is a fab instructor and was very encouraging and patient :)

An amazing place with knowledgeable, inspiring instructors. If you have ever wanted to try pole fitness, definitely go to Elite Pole and Fitness! Everyone is welcoming and encouraging. The best fitness decision I have ever made.

Fun, amazing class. Everyone was friendly, helpful and welcoming. Today was my 1st class and I had an amazing fun workout.

Awesome class. Everyone is so welcoming, helpful and friendly. Class instructor was detailed and patient and fun!

Love these classes been attending for a full week and already seeing results in strength and body

Love these classes been attending for a full week and already seeing results in strength and body
Amazing studio! I needed something more then yoga and pole fitness was it. Love the classes and the teachers are very knowledgeable. Best part of this type of fitness is the commraderay and laughter.

I am just starting to work on losing weight and wanted something fun to do for exercise. The Boss Chick class was so much fun! I signed up for the classee right after our session. Can't wait to go back!

So much fun is an understatement! And a great work out on top!

such an amazing, fun time! highly recommend!

Had such an amazing time at my first class today!! I have never danced or have been big on group activities but I have never been so in love. Cannot wait for my next class!

I recently took the intro to acro yoga workshop and it was amazing! I had So much fun. I am new to the studio and my partner was running late. I paired up with a member, who was a blast. The studio itself is clean, spacious, and we'll cared for. The staff and members here are supportive, fun, caring people and I will definitely be back.
I just had my first class at elite with Rachel as my instructor and she was great. I was nervous walking in but she put me at ease right away, my classmates were encouraging too. I really looking forward to my next lesson.

Elite pole is a great way to find your inner sexy!

Elite is a great place to find your inner sexy

It was a wonderful experience.

It's so much fun going to all of the classes (yoga, pole, boss chick dance workout). The instructors are a lot of fun and just as excited as you when you accomplish new things. Highly recommend :)

So much fun and a great workout! Will definitely be back.

Great place!! Very friendly people and very empowering for women!

Definitely enjoyed my first yoga class . It flowed well and all poses were clearly explained!
I had a great time today!!! Thank you so much and I'll be back soon 💜

The instructor was great. Everyone taking the class was very helpful. I didn't feel as uncomfortable as I thought. I'm looking forward to doing it again.

I love this place. It has become a second home to me. The instructors are so helpful and make you have confidence in yourself that you can do it.

Great introduction to pole dancing... can't wait to go to my next class!

Excellent classes and instructors

Elite is very clean, professional, and fun! Would highly recommend to anyone. Staff is very friendly and helpful. They take the time with each student and they enjoy what they are teaching! Can't wait to go back for my next class!

The Boss Chick Fitness class on Saturday morning is so much fun and you feel like you've gotten a really good workout by the end. The studio is super cute also. I'd definitely recommend and I plan to come back for more!
Awesome! I love it, all the teachers are great they all have different teaching styles but they are complimentary to each other.

Excellent place to workout

Today was my first time and i loved it! Definitely coming back

Awesome experience! So fun and a great workout. Everyone was super friendly

Going to Elite Pole and Fitness is so much fun! It doesn't even feel like a workout. The environment is so fun and

I have been taking class at Elite for about 3 years now. I have made so many great friends and learned so much about myself. I am stronger than I have ever been. Elite's instructors are amazingly talented and supportive. I can't think of a better place I would like to spend my time for fitness and fun! I highly recommend trying a class, you will not regret it!

Great environment to train and have fun. The instructors are amazing, supportive and friendly and students are welcoming and encouraging!

Elite is becoming a place to get away from life for me me. Everyone is so positive and encourages you to keep pushing, reminding you that it takes time to develop. I can escape the stress of everyday life while I'm in class and it's great.
#ElitePoleandFitnessFamily #Supportive #JudgementFree #CattyFree

#ElitePoleandFitnessFamily #Supportive #JudgementFree #CattyFree

Amazing instructors! This place also have a great atmosphere.

I love this place, before my sister passed away she loved going to the classes and tried to get everyone to come and try it. When she passed I decided that I needed to go and try this for her. The instructors are awesome. The place is judgement free and everyone is extremely nice. The encourage you with every step

great workout and great fun!!!

Elite pole boss chicks jam!!

The EPF family is so dope
I love the classes at elite! All of the instructors are amazing teachers! I was hesitant my first class, but that all changed within the first couple of minutes. Highly recommend checking this place out!

I LOVE Elite Pole & Fitness! All instructors explain maneuvers very well and actually assist each person on how to perform the move. The studio is small and intimate. All attendees come in different shapes and sizes. I thought I'd feel self conscious attending a pole fitness class but the complete opposite happened! I'm very comfortable there because we all encourage each other! I love the instructors (Mark is my personal favorite) and I love the studio!!

Excellent experience!!! I 100% loved it here! Even with it being a class of all levels, I feel I learned a lot for it being my first class! I can not wait to go back! And I can't wait to celebrate 3 years with them at their Pot luck at the end of the month!!!

This place is so friendly and just all around amazing. I come in and the instructors remember my name, very motivational.

Love it, great class, awesome tricks

Great class! They are amazing and helpful!! I've learned so much from just a few classes!
Fun, welcoming environment

Only been to 6 classes and feel more toned and stronger already!

This place is great and Mark is a great teacher and a lot of fun! I will definitely be back and make this a regular thing!

Great class. Completely welcoming and no judgment. Great workout. Can't wait to try more classes

I took one 'intro to pole' class. The class had people at different levels but were all new to pole. It was a nice experience and the environment was very inviting. I would definitely come back.

Loved my first visit. The instructor was aweaome

Wonderful. My friend and I have been attending classes for a little over a week now. We are having a blast. The instructors are personable and hilarious, very high energy and extremely encouraging. They work hard to make sure you are able to do what is being taught but highly encourage you to go at a pace that's comfortable for your body. Very glad we decided to go here.

I'm addicted. Beautiful place. Great vibes from everyone. Amy is great at her craft. Equally as good at sharing it with others. Awesome experience.
Great place and atmosphere! Did cool tricks, definetely recmment to check this place out

So in love with the dance cardio class! Danielle is such an amazing instructor and I'm so happy to have found elite!

The best workout you could ever have with the most amazing instructors!

Love, love, love! Had my first few classes today and damn it kicked my ass but I had a blast. The ladies who instructes the classes were incredible. They brought great energy to the class and broke down movements in an easy way to follow. I'm really looking forward to continuing and getting stronger.

Super friendly staff who are there to not only teach you, but keep you motivated and welcome!

Loved my first boss chick dance class! I cannot wait for next weeks class!

Loved my first boss chick dance class! I cannot wait for next weeks class!
I just took my very first Intro to Pole class, and it was an absolute blast! Tje atmisphere was very warm and inviting, the instructors were both professional as well as personable. It was an all around fun time, and I will absolutely be gping back to Elite Pole & Fitness.

The instructors, Aimee and Fifi are so encouraging! I had so much fun and it was an amazing work out. I bought the unlimited membership and can't wait to go back!

Amazing instructors. Definitely recommend!

Amazing instructors. Definitely recommend!

I've gone to one class so far with Rachel P. as the instructor. I am already totally addicted to this! I've been searching for an activity that will help me get in shape and discover some self-esteem. My first Intro to Pole class was a great experience and I have never felt more comfortable - there are people of all shapes, sizes, and levels of expertise! It is a very open and welcoming community. Rachel P is extremely helpful and motivating as well. Can't wait for more :)
Just took the Boss Chick Workout - amazing!

Great first experience. Everyone was super friendly!

Such a unique and fun way to workout!

Amie and all of the instructors at elite pole are absolutely amazing. I tried many other pole studios and this is the only one that made me learn and progress.

always a afun and challenging experience at Elite!

I have been going to Elite for about 3 years. After one of my recent classes I was reminded of how multifaceted this studio is. The classes provided, learning environment including instructors, and other students can get you through your worst day!
Great place!!! The yoga instructors have changed my life.

Elite Pole and Fitness has been more than a blessing to me. The instructors are dedicated to supporting, motivating, and encourage you to achieve your goals. I have met so many amazing people here since I started classes, and feel so welcomed here. I highly recommend this studio and have no doubt that you will leave happy.

So comfortable and fun environment!

I love coming here. I would come every day if I could. The instructors are great. Elite pole teaching you techniques to get better and be fit and in shape. Plus I love their rates and they allow you to earn discounts.
Took beginner pole dance flow with mark and has a blast!!!

Such a good place to work out. The teachers are all fantastic and it's a great environment.

Had such a fun time! Great way to burn some calories and feel sassy at the same time!

Friendly community environment

I'm almost finished my first month here and I love it! All the instructors are soooo fun and nice and help you along the way. I signed up for a year membership !
I loved my first day of class at Elite. Pole is super fun. Elite was a welcoming environment and the instructor Amanda was great. She has a fun personality and is great with making you feel comfortable. The class is a group session but you also get the one on one tips you need to improve your performance.

Amazing, I've lost weight, gained muscle, flexibility and grown new friendships. If your not a gym person, this is the best exercise that doesn't feel like a chore. I love this place!

Good first class! Nice and friendly instructor.

I'm absolutely loving each & every class I have been to! The instructors are amazing and so are the other people attending class. The best part of getting fit is enjoying it!

The class seemed confusing. There were a lot of people talking making it healed to hear the instructor. Also didn't seem like an intro class. I'm a beginner and felt overwhelmed with no support. I left half way in.

Supportive friendly environment, great instructors and classes, and all bodies welcomed! It's my favorite place to be. It's challenging but fun, this is the best shape I'be been in in my life!

Elite is a place anyone can go to work out, feel sexy, and build self confidence. The instructors are amazing and extremely knowledgeable in their level of art performers and ability to teach what they know. The instructors give each person one on one attention to help that person perform each skill the correct way . I recommend any woman especially my age , 40 to try a class. You will not be sorry.

It's an addictions!!! I ❤ Elite Pole and Fitness!!!
Amie is the owner if Elite Pole and Fitness. Great instructor, very kind and patient. And I love that she will challenges you. Sometimes you need that extra push when you think you can't do a move. Amie is the one to give you that motivation. Thank you amie!!!

Had a great class with Amanda today. I love how see have the intro group a move and then have the level 1 group the same move but made it more advanced. Amanda is a great instructor and teaches the lesson in a fun way.

Really fun classes with instructors who make everyone feel comfortable. Definitely recommend!

This place is amazing with great instructors! If you want to get in shape or enhance your skills with pole fitness this is the place!

Best place to go for fun and fitness! Super friendly and helpful staff :)
By far the best fitness experience. Suitable for anyone!

Amazing atmosphere, excellent instructors, guaranteed a great work out!

Great place to learn and grow in pole and make amazing friends

Amazing instructors! The class is a great way to make you feel good about yourself while having fun and getting a workout in at the same time.

Fun classes! Awesome instructors! Great workouts!

Fun classes. Awesome instructors. Great workouts!

I expected this to be hard....and it is. But it was a lot of fun and definitely not boring. The instructors are great and helpful. You feel at ease....gotta try it

By far the most fun I've ever had working out. The entire staff is wonderful and motivating. I'll never pole anywhere else. I love it here!
Subscribe to receive more offers and news
Join thousands of awesome people, there is only one thing to do.
Location
5629 Bensalem Blvd
Bensalem, PA, 19020
Everything you need to know from our blog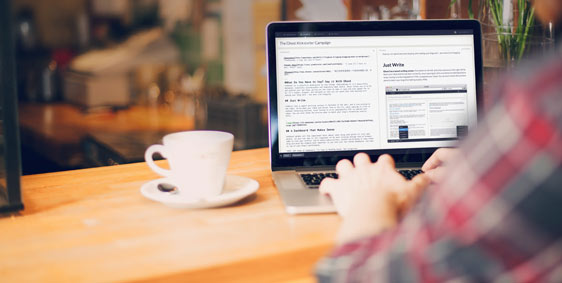 posted on 04/04/2018
by John T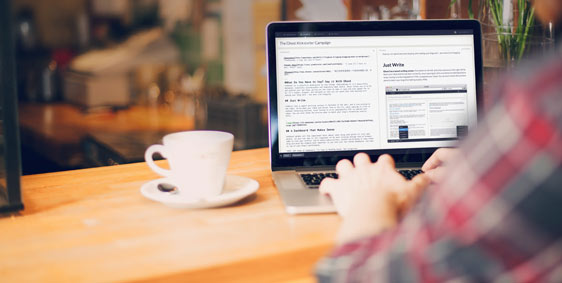 posted on 04/04/2018
by John T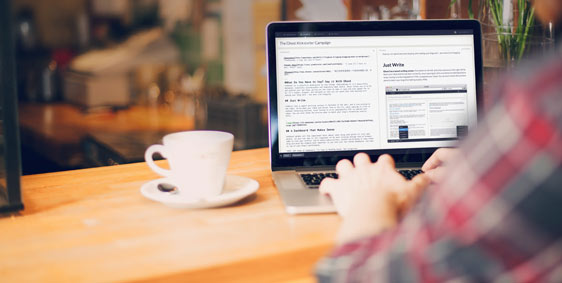 posted on 04/04/2018
by John T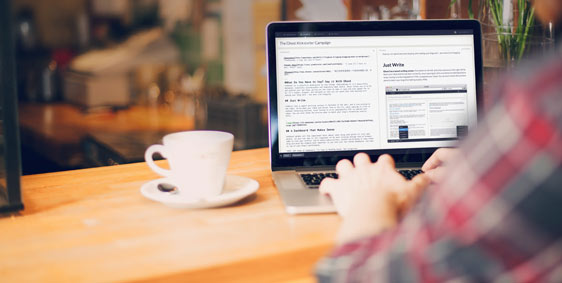 posted on 04/04/2018
by John T