Call / Text Us: local_phone
Email Us: email
Group Sports Training

Many athletes thrive in a group enviroment, where they get to compete and be sharpened by their peers. Our sports programs are formed with similar sports goals in mind, allowing each member to work towards things that matter to them. These groups can be seasonal and are limited to the first 15 participants. New members can only join during the first week of the month - testing week. During this week we have group performance and imabalance testing to determine the direction that the training needs to go.

We have general groups like Speed&Power and Strength, but we also rotate our programs like baseball, football, volleyball, etc during appropriate times of the year.

One on One coaching

We offer customized training for the individual who is looking to get the most out of their training each session. After an initial performance and imbalance screen, our head coach will design a program tailored to the goals of the athlete as well as the weaknesses in their game that we see. Each athlete gets their own coach, who will be focused on helping them learn new drills and uitilize proper form while training.

Memebers must register for the program monthly. This gurantees that we can build a highly succesful program that can guide members towards their goals with adequate time to improve.

Nutritional Guidance

Whether it's weight gain or weight loss our programs are designed to maximize success while keeping it realistic for today's teenager. We get it, dieting is not fun (even if you get to eat pizza - which our kids do). We utilize strategies, education, and long term approaches which have had enormous success with dozens of our members. And if you're worried about performance, 100% of our weight gain members have shown improved sprint times and jump performance - even with up to 30 pounds of extra muscle.

Club and School Consultation and Presentations

If you are a member of a club or a school we want to work with you. Within the past 4 years, we have been able to help hundreds of local athletes through our partnership programs. Our contributions can be as simple as a one time presentation, or as in-depth as running workouts and mini-camps for your kids.

Not a coach for the school? DON'T WORRY!

Many of our programs start with parent involvment requesting our help. We make sure that we are affordable and effective when working with organizations and school, so don't be afraid to ask!
Location
1628 Harrison St
Wichita Falls, TX, 76309
To show our gratitude we have just started a brand new Referral and Loyalty Program. Now you can earn points for coming in, giving us reviews and for sharing our offer on social media!You can also earn a $40 credit for each person that becomes our member through your referral.All you need to do is click on the button below, share our offer and refer friends! No need to keep track of referrals, we will do that for you!Some of our Loyalty Rewards include:This email was sent to . If you do not want to receive email from Endunamoo Strength & Conditioning (1628 Harrison St, Wichita Falls, TX 76309), please unsubscribe here.Start your Marketing AutomationView in Browser
<- Check out our current programs and class schedule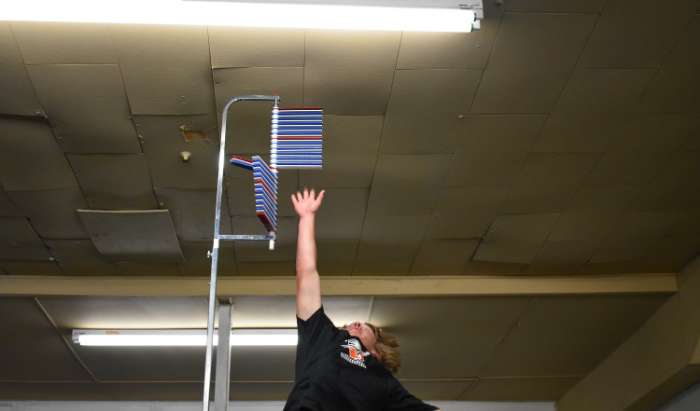 Looking for a results based program?
Our program is structured for complete transparency and quality. Each month we test to gurantee progress and allow for course correction. Here are our AVERAGE results in the first 8 workouts:
2 inch (11%) increase on Vertical Jump

8 inch (12%) increase on Broad Jump

0.24 second (5%) improved 40 yd dash

0.19 second (5%) improved Agility Shuttle

20 pound (13%) increased Bench Press

27.5 pound (11%) increased Back Squat

32 pound (12%) increased Dead Lift
Why our customers say we are the best
Customer Reviews
4.98
star
star
star
star
star_half
based on 177 reviews
My son has got stronger and faster doing these workouts and the staff is amazing..

Great place to get ready for whatever season your are preparing for

Wesley just started, and he likes how he is already learning proper techniques.

Drew and the entire crew at Endunamoo are phenomenal. The best workout program for kids and teens in town!

We are beyond impressed with the results and improvement from attending the softball class at Endunamoo!

Best place to get your workout in!!
Drew Hill and the staff at Endunamoo are wonderful. My daughter loves to come work out every week. Her over all athletic growth from the time she has started the program is undeniable. I wouldn't trust her strength training with anyone else.

Love this program!! My daughter loves it and seeing results motivates her to keep pushing!

Trent has only been twice but has loved it! Drew and his staff teach the kids proper techniques and really coach them.

Drew is awesome and has helped me a lot!

My son is having fun and getting stronger it's a win win situation

So fun and after one month already seeing improvement!!
Specialized training that is heads above the rest!

My daughter loves this place!

I can't say enough great things about Endunamoo! Drew and his staff work tirelessly to help local athletes improve their performance all while trying to educate them about proper nutrition. We're beginning our second year at Endu and are looking forward to seeing all the improvements our daughter makes!
Hannah loves getting to focus on improving her softball and powerlifting skills

Austin had a great first night and says he wishes it was every night!

Great improvements! So happy with my son's achievements!

My son feels welcome and looks forward to going.

Great atmosphere and awesome coaches

Great trainer and targeted workouts. My 12 yr old looks forward to every workout with Drew Hill.

Danica is so exciting about Endunamoo. She can already see a difference in her soccer game!
My daughter wasn't sure about doing this, but now she loves it. She feels stronger and more motivated to work out now. I would definitely recommend this place!

I highly recommend Endunamoo Strength and Conditioning. Drew is kind, patient, and motivating. He will work with your student no matter how active or sedentary. My son recently started and I am looking forward to seeing how far he will go.

Great place to build strong athletes.

Great staff. Great workouts. My daughter loves going.

Great training and motivation.
Our 11-year-old son loves coming here!

Great staff and good work out.

Has a great baseball program !!

We love Edunamoo! Drew is so interactive with all the kids and cares about each one of them. My daughter has gotten stronger, faster and more aware of her abilities since training with Drew.

Great coaches and facility

Great workout, highly recommend.
My 10 year old has been going for a month and loves this program

Incredible program for young athletes and adults alike!

My boys (age 11 and 9) love Coach Drew and Endunamoo. They always come out laughing and talking about their session. Their strength has improved in just 2 months and their knowledge/confidence around working out/lifting weights has improved greatly! Endunamoo really has something special going on!

Very good place to get better.

Awesome Place. Drew and his crew can teach you how to reach your goals!!! Call today!!

Can't say enough good stuff about Drew and his team. They've helped my son greatly
Landri absolutely loves going to Endu!!!

Endu staff is awesome. They get the most out of each athlete.
We have been searching for a place to really help develop my Daughter as an athlete and just after the first season she told said she is definitely going back.

Great place for athletes to build their strength and abilities to succeed in their sport they love.
Great workout place for my son

Great environment to work on developing sports performance and overall fitness,very welcoming staff, and extremely knowledgeable.

Drew always lets my son join another group when he has to miss a session. Overall great encouraging person.

Great work out and skills
Great place to learn the correct weight lifting form

Noah and Gracie have both benefitted greatly from Endunamoo! Great Coaching and knowledge!

Awesome coachs teaching the boys

Drew is the best a knows his stuff on correct weight lifting and nutrition

Endu has changed athletics in Wichita Falls and surrounding areas.
What a difference you've made in my son's life. Not only as his trainer, but a great role model as well.

Coach Drew and the whole crew at Endunamoo are awesome!!!

My daughter loved her first day! She left ready for more!

Natalie loves Endunamoo! The training and coaching she's received has been invaluable!

I can't say enough good things about Drew and his staff.

Endunamoo is awesome! Coach Drew is great with the kids and knows his stuff. Can't say enough good things!

Greg continues to lose weight! Endunamoo has been great for my son.

This place is amazing. Drew and the whole crew genuinely care about these kids.
Great place and the baseball program is the best!!

Caedon had a blast! The team is wonderful and motivating. Caedons favorites are: being able to workout with kids his age and especially likes being able to set his own weight gain goals.

First day for Cooper's training at Endunamoo and he loved it! Great coaches!

Awesome program for all athletes!

Can't say enough good things about Drew and his team and what they have done for my Bubba. Not only his weight loss but his confidence boost. Thanks y'all

My son has been working at Endunamoo the last month! He loves it and always looks forward to working out on scheduled his days!

Endunamoo is excellent for creating a workout specific for you and your abilities! I recommend their workout structure over any high school athletics workout structure.
Great place! Coach is amazing!!

Great program for baseball players

I can't thank Drew and the crew at Endunamoo for all they've done for my son.

Still going strong at Endu. It has almost been a year and my son still cant wait to go to his workouts. Love Drew and all he does for my son
Always a great workout specific to her needs for the sport she's playing at that time!

A great facility! My son loves it here. Small groups and one on one with coaches makes for great training.

Tonight was testing and my daughter improved in everthing but one thing! Good stuff! Thanks Drew!

Endunamo has done wonders for my boy. Drew is awesome 🤗

Great atmosphere and great coaches

Drew is awesome!! He's incredibly helpful and good at what he does. I've noticed a big improvement in my speed and I love Endunamoo!!
Very friendly place, my son loves going there!!

This place is great! They have helped me get stronger and ready for college softball.

Drew is amazing!!!! Great improvement in my daughters endurance and stamina.

I love it there. You are so welcome there and they are so awesome!

Great place to get your work in!

I can't say enough great things about the youth program at Endunamoo that my 2 sons attend. Drew is absolutely fantastic with my boys. They are both tired after each workout but they always want to go back for more. They overall form has improved with running, lifting, and jumping. It is a positive environment and all the staff are very welcoming.

Excellent program. Very knowledable staff.
Wonderful staff… Great place for strength and conditioning… Everyone has positive attitude

My son is learning the footwork it takes for basketball, the strength and conditioning needed to sustain in the game and is really enjoying his training

My son is learning the footwork, strength and conditioning needed for basketball....he is

I've been working at Endunamoo since January and i have began to notice i've got faster, stronger and more focused on softball.

Exceptional program, new results every month.
Love Endunamoo! It's the best

Everyone needs Drew in their life

Drew and his staff really know what they're doing and are great with the athletes. Very worth it!!

Awesome place for baseball workout!!

My son still loves this gym and looks forward to going every time. That's a winner in my book
Works well with individual to tailor program for specific needs!

Great place, Noah loved his first visit. Drew and staff really teach!

My first day of Endunamoo yesterday the 5th of June. I learned alot and I am excited to go back tomorrow!!

Endunamoo has been great for my son. It has taught him workouts that are enhancing his sports abilities, and reducing injury.

My son is getting stronger and people are starting to notice 😊
My son is getting compliments and people are starting to notice. We love our Endunamoo!!!!!!

Endunamoo is a great place to be. The staff really cares for every individual and makes sure you are safe as possible, while pushing you at the same time.

Drew and his staff are great! Sadie has gotten stronger and faster. I definitely recommend this place

This is a great place for one - on one attention. Great work outs and encouragement from the staff!

I can't say enough good things about Drew and his staff. My son can't wait to get there and put in work.

Drew is very knowledgeable about sports strength and conditioning. He encourages the kids to give their all at every workout.

My son loves this place, great people!!
Great set up for the athletes looking to get stronger and better in the sport they are playing and in life all around!

Endunamoo is a great place to be and the atmosphere of the gym is always positive! Never a dull moment in that place! The results are exceptionally unbelievable and can only be explained with one word...Endu

Endunamoo is doing wonderful things for my sons self confidence. Thank you Drew and staff.

Great place, my son loves it!!

Endunamoo is a great place to help your self confidence. My son has progressed mentally and of course physically in only 3 sessions. Thanks Endunamoo!!

My son loves their baseball orogram

This gym is amazing! Love the implementation of Christ along wth the great coaches and athletes that attend!
Mr. Drew is awesome. My son loves going to workouts with him and his football friend's

He is always ready to go, he loves the workout

My son is in their baseball program and loves it.

Amazing place! Drew is wonderful with our son. He loves to be here and cannot wait to get to the gym for every workout!

Very good program. Excellent training
Drew does a great job of making sure that your program is personalized to your needs and goal!
Endunamoo comes from a Greek verb which means "to be strengthened." During it's first year of operations Head Coach and founder Drew Hill was lightheartedly told, "Boy - this is Texas. Don't you know that's too hard to pronounce down here." Drew laughed, but the meaning of the name was too great to be changed. He knew that the name would be hard to say, but the results would be easy to see.

Drew has his Bachelors and Masters in Exercise Physiology, is a Board Certified Exercise Physiologist [EPC], and has published several of his abstract studies in peer reviewed texts like the "Journal of Sports Medicine" and is still conducting joint research with local universities. (he's not a trainer. He prefers coach but Exercise Physiologist will also do.) Drew was an assistant Strength & Conditioning coach at Midwestern State before leaving to start his own facility. He played football and then transitioned to compete in powerlifting, representing Midwestern State (and winning gold medals) at little known places like Texas A&M, Universtiy of Texas, UTA, UTD, UNT, and Lafayette University.
The assistant coaching staff at Endunamoo are a group of graduate and undergraduate students who are pursuing a health sciences degree. All staff members undergo a challenging internship that grooms them to be the best coach possible. We only accept those who show a passion for training and a compassion for today's youth athletes. Endunamoo's team has been handcrafted to provide the best and most consistent program in the North Texas area.
We have these special offers ready for you when you join with a teammate
$40 OFF for New Class Members at Endunamoo!

Expires in 14 days

Available: 7
Motivation is like bathing - highly effective, but needed daily.
Earn "FREE One Month Group Membership " with our Loyalty program
Earn points when you complete activites
Share on Social Media

4 points

Post a review

10 points


Redeem Points for rewards
FREE SHIRT (short sleeve)

25 points

FREE Endu Gear (long sleeve/hat/socks)

50 points

FREE Performance (nike/UA/addidas) Shirt

75 points

FREE One Month Group Membership

250 points
Enter your Name and Mobile number to join the program or check your rewards.
By registering for this program, you agree to receive automated text messages from "Endunamoo Strength & Conditioning".
Opt-in not required for purchase. Standard data rates apply.
Subscribe to receive more offers and news
Join thousands of awesome people, there is only one thing to do.
Everything you need to know from our blog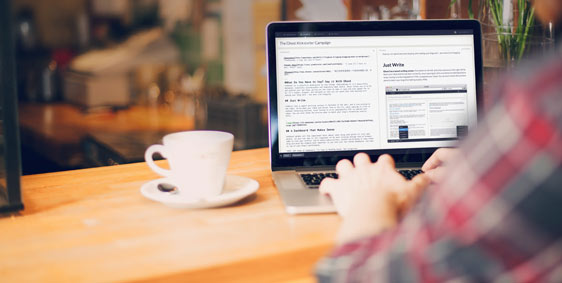 posted on 04/04/2018
by John T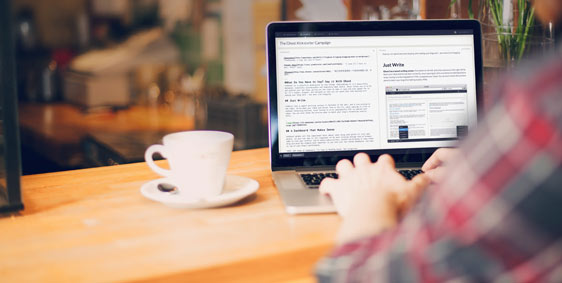 posted on 04/04/2018
by John T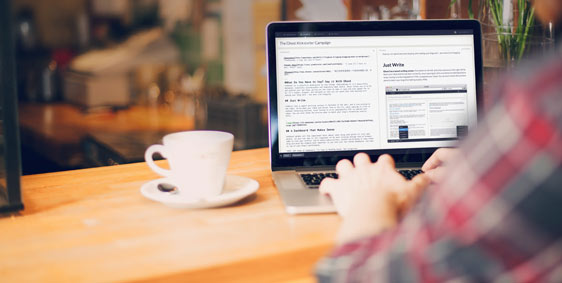 posted on 04/04/2018
by John T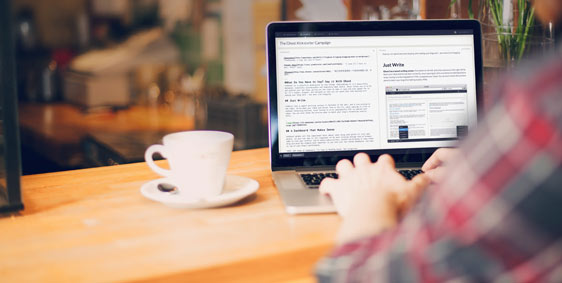 posted on 04/04/2018
by John T