Call / Text Us: local_phone
Email Us: email
Pilates mind and body coordination, cardio exercises, and nutritional coaching through Isagenix products.
create account send
Open now
Today: 08:00 AM - 12:00 PM
We have a special offer ready for you
Comeback Special -

Expires in 22 days

Available: 15

At Express Pilates, we specialize in back pain and are very particular about safety.The workouts are a bootcamp between you & yourself! You get a full-body workout with each & every exercise. We are a home studio, centered on a Community atmosphere.

New Client Promo - First Class $25 at Express Pilates

Expires in 22 days

Available: 2

At Express Pilates, we specialize in back pain and are very particular about safety.The workouts are a bootcamp between you & yourself! You get a full-body workout with each & every exercise. We are a home studio, centered on a Community atmosphere.
Pilates Strength Training

MEMBERSHIP      PACKAGES      SCHEDULE

Express Pilates – A 45-minute revolutionary total body workout to improve health, fitness, image, and self-esteem, not to mention that coveted quality called sex appeal!!

At our quick stop pick me up fitness studio we provide an integrated approach to total mind-body fitness targeting the main pillars of wellbeing:  physical strength, stamina, fluidity and posture, mind and body integration and most important higher self-esteem through nutritional supplements from the Isagenix line including a whole body cleanse for better health and improved image.   

Express Pilates is a revolutionary program to enhance muscle performance, boost metabolic and cardiovascular response, provide anti-aging support to delay bone loss and muscle loss while improving posture and coordination.

The in-home gym in which our classes are taught has a calming and relaxed atmosphere, and clients have no need to be self-conscious and compete with anyone except themselves. Our classes are small and personal and consist of no more than seven participants at a time and all our classes are 45 minutes long.

Work out diligently at least twice a week, and within one month at Express Pilates you will see visible improvements in muscle tone and definition, as well as steady and measured progress towards your personal weight loss and well-being goals.  

With every visit to the Express Pilates, see that mercury level drop on your stress factor and feel more centered as you create that personal space for mind and body balance. 
 

Nutrition

By utilizing the Isagenix line of nutritional supplements and the guidance of our expert instructors, clients can experience an increase in energy, a better mood, and lose weight! In fact, you can lose 7-15 lbs.

Foot Detox

Even though symptoms of ill-health may not be apparent, everyone's body holds toxins. Ionic Detoxify boosts the body's ability to rid itself of disease-causing toxins. Along w/people suffering from heavy metal poisoning & chemical sensitivities, those most likely to notice the benefits of an Ionic treatment would be: Anyone with low energy, Allergy sufferers ,Arthritis sufferers, People experiencing edema, People experiencing cold hands and feet , Anyone in pain, particularly migraines and headaches, Anyone struggling with stress, fatigue, burnout, Anyone trying to manage their weight, Athletes needing to rid their bodies of lactic acid quickly, Anyone seeking to slow aging.

For appointments please call (703) 454 - 5953

PRICES:
SINGLE SESSION - $30
PACKAGE OF 5 - $100
Why our customers say we are the best
Customer Reviews
5
star
star
star
star
star
based on 36 reviews
Had an amazing experience at my first class! Barbara was great and there was an awesome student-teacher ratio. I felt like I was in a private class! I'd definitely recommend it to anyone interested in trying Pilates for the first time like I did.

Loved my first ever Pilates class this morning, will definitely be back next time I'm in town! It was a great full body workout!

What a great workout! Mojy and Barbara provide excellent, hands on instruction, ensuring exercises are done correctly for maximum results.

Knowledgeable staff. Love going and getting stronger everyday.

Excellent workout and personal attention!

Love the atmosphere! Challenging class! Awesome results!

Great workout for your whole body. Small studio setting in private home with big results. Great instructors.

It was a great work out. you can get the personal attention. The facility is very clean too.
Fantastic class- using the machines really makes a huge difference compared to floor work. Definitely will be a regular attendee - thank you!

Loved it, very cool class & much one on one with the trainer. Really positive group!!

Loved the instructor she was so fun! Hard workout

Really great experience. Barbara had a ton of patience with me on my first class and made sure I was doing each exercise correctly. I was slightly apprehensive when I realized it was a home studio but it was very clean and professional. Will definitely be going back.

Excellent class especially for rebuilding your muscles after a knee injury

Energetic workout and atmosphere. Been going for 2.5 months and feel a lot stronger.

Great teacher and awesome class! Highly recommend.
I started pilates last week. I'm not very good, or should I say I'm not very flexible, but I am committed to strengthening my core and becoming more flexible through Pilates. Luckily I have Mojy, my pilates teacher, helping me learn and move forward.

Loved the instructor's inclusiveness and upbeat personality! I felt like I got an effective workout in because of how intentional the instructor was. She won't give up on you until you've achieved correct/desirable posture.

Always such a great workout!!

Love everything about this studio. The teacher is amazing and it's a great work out.

Great experience with an amazing teacher.

Love the studio and instructors!
Very good teacher and studio! Want to go there everyday.

Love the energy of the class and the workout!

Fantastic studio and you cannot beat the personal attention.

Love Express Pilates! The small group format makes each lesson feel personalized. Both instructors prioritize safety too so I feel safe. Highly recommend!

I don't think that I would do Pilates anywhere else. They are great with guiding you so that your form is resulting in the best workout. The instructors know the machines and how to get the best workout. I feel great after every session. It pushes you just far enough without overdoing it. Highly recommend!

I tried Pilates Forby he first time and it was a good workout. The people helped make it fun and I think I'll go again!

Barbara was patient and helped guide me the whole class. I had no idea what to do at first.
Barbara was a good teacher. She was patient and helped me figure out how to move my body. This was my first time at Pilates and she helped me figure it out!

I love Express Pilates. It's an amazing workout-much more challenging than a traditional Pilates class. I've become noticeably stronger since I started 6 months ago.

Mojy is amazing. Very encouraging and explains everything very well. I've been to one class so far and I will definitely be sore tomorrow (and probably the next day). Definitely worth trying out!

Love working out with Mojy. She's fun, effective and attentative.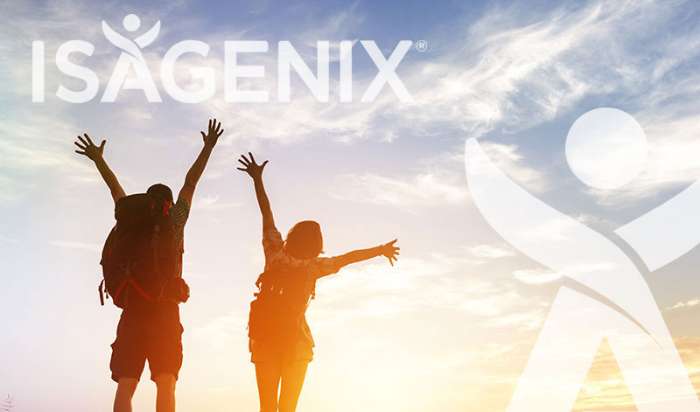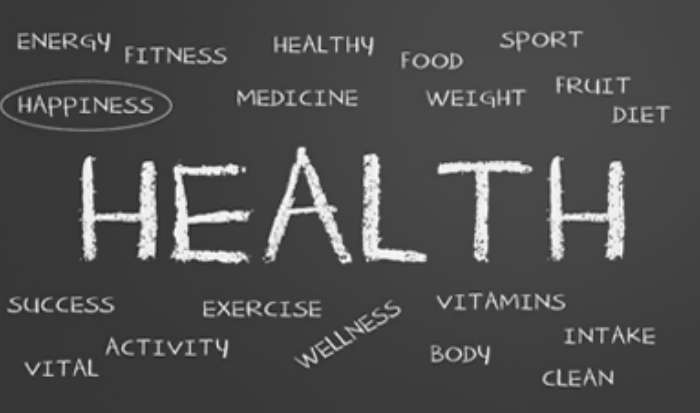 Frequently Asked Questions:
I have lower back and knee injuries.   Will these routines in any way hurt or compromise my healing process?
At Our studio we help you with back pain and knee pain as we teach you about the weaknesses and strengths of your individual body, and how to best work your body to help enhance your health and your fitness. We help you decrees the pain in your body by educating you in where the pain is coming from so you can get rid of that pain. We educate you in the cause of the problem not bandaid it.
Do you burn calories with Pilates?
Pilates will change the fat – muscle body composition, adding more tone and muscle.  This changes the response pattern of your body, transforming you to a fat-burning organism even when you are at rest in essence working round the clock to burn fat throughout the day. This said exercise is only 30% of weight loss! 70% is a healthy diet. We help you achieve that through Isagenix products.
I am told that repetitions and increased frequency in sessions are more beneficial. Is that true?
In response, I ask you: What if you could get the same benefits within a new workout architecture in less time?  This is the message at the Express Pilates.
How many sessions a week is recommended?
To see concrete results, it is best to start 3-4 times a week. But because of the nature of the workout, you should expect dramatic results much sooner than a conventional 3-4 sessions at the gym. However, If you are recovering from an injury or an ailment, we recommend you start easier and work your way up to gain full benefits.    
Do I need to compliment this program with any other routine?
The beauty of ExpressoFit is that it integrates everything you need in a single session.   This includes targeting muscles and toning upper and lower body. The Cardio you may or may not get depending on your fitness level.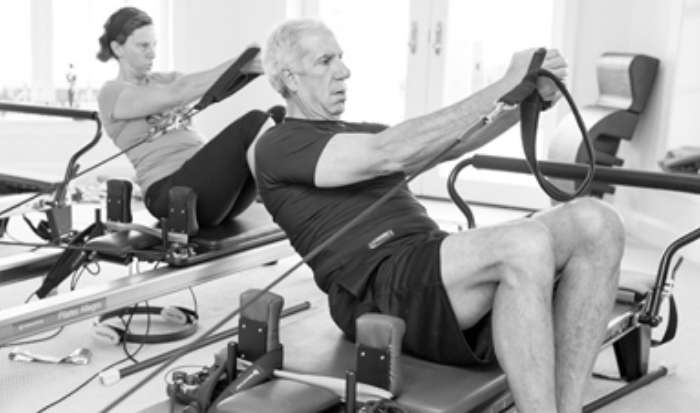 Golf Fitness
Tiger Woods and many other golf professionals are using Pilates to help them avoid sport-related injuries. 
Playing golf requires strong glutes, hamstrings, core muscles, and an understanding of the mind/body relationship. 
Our golf workouts are INTEGRATED into all the group classes, so clients are working out every part of their body. 
We have been trained by TPI Titalist Performance Instetute in physical strentgth training for golfers.
Subscribe to receive more offers and news
Join thousands of awesome people, there is only one thing to do.
I have been a devoted Pilates practitioner since the year 2000, and a certified instructor since 2006.
My love for Pilates started as a result of my own quest to cure a back injury dating back to when I was Twenty-One. At that time I had slipped the L4 and L5 disks and was on a mission to find a solution to avoid an invasive surgery. Every professional I consulted, including back specialists, chiropractors and acupuncturists, took one look at my condition and after examining my MRI promptly recommended surgery as the most effective solution.
At the time I lead an active life, was very fit and had an incredibly strong core. I opted for Cortisone shots for interim relief and as such, managed for eleven years. When at long last the effects wore off and the shots failed to produce results, I was once again faced with surgery as my most viable option.
That was when I heard of Pilates. 
I signed up for group mat sessions and hired private instructors, but my back was still in pain. Since I had no dance, gymnastics or medical background, I did not understand the muscular and skeletal terminology of the instructors. When I asked what the core or the muscle groups in the corset area were; and how I was to engage them, the concepts did not make sense. I just did not get it! I needed someone to explain things in plain English with visuals Icould understand. Seeing how frustrated I was, my private instructor suggested I take a Pilates instructor's course. So I did! 
I now teach by methods I wish I was taught, carefully catered to a non-dance, non-medical, non-biology-savvy regular person. I am not saying that you are, but that is how I was.
In my practice, I focus on the basic concepts of the core, and teach how to practice in a safe and effective way. I have been told time and again by my clients that my approach is simple and easy to comprehend. I simply do not give up until they have thoroughly understood what I am trying to teach. According to a client, I have an "eagle eye", and can "...catch that grape even if it thinks of rolling away". 
Every Pilates instructor has their strengths and pet concerns. Mine is safety. Coming from my own personal experience, I don't want anyone hurting themselves while correcting posture or working toward better comprehensive health. 
Pilates is generally not an aerobic workout, but since most clients wish to loose weight, through search and research I have managed to bring a cardio dimension into my routine,  depending on the fitness level of each indevidule results of cardio vascular is different.
Conventional exercise routines require a much longer timeline to properly focus different areas. To achieve a full body workout 2-3 sessions are required at the gym to first work the upper body, then the lower body, subsequently followed by fat burning cardio.
At the  Express Pilates , our approach is to combine all three elements in one comprehensive 45-minute session with personalized attention from myself and Barbara to make sure every move is done correctly for maximum results with all the benefits of weight training, stretching and low impact cardio while saving you time and money.
Express Pilates integrates all the benefits of conventional Aerobics workout with a personal trainer; along with targeted Pilates. There are only 2 trainers, myself and Barbara, so we get to know you well, your weaknesses and your strengths, your not just another body to us, you  are a person whom we enjoy to know by first name basis and know your history, we care and cater to your needs. 
At Express Pilates we supplie all the equipment, Mineral infused and filtered water, towels and sample socks, if you wish you can also purchase socks here at the studio. All you need to bring is yourself.
Location
1164 Markell Ct
Reston, VA, 20194