Call / Text Us: local_phone
Email Us: email
FREE Trial Week UNLIMITED at F45 Greatwood

Expires in 5 months

Available: 9
Customer Reviews
4.98
star
star
star
star
star_half
based on 179 reviews
I feel better than I ever have and can't wait to go every day

Had an awesome workout with lot of fun

Excellent place! Energetic people and convenient schedule

Love this gym, love the trainers, love F45!

It's a lovely atmosphere with a quality team and quality workouts

I absolutely love this place!! I can't say enough good things. If you want to be pushed beyond what you think you can come here! This is THE place!!
Was surprised how much you can get done in 45 minutes. Great workout!

The trainers/staff are all great and motivating. Each workout is different which keeps you from getting bored. But what I love the most is the feeling of community that they encourage. I'm so glad I joined F45! In just the few weeks I have been going I feel stronger and look forward to working out. Highly recommend F45 Greatwood!
Great workout and coaches!

Love this place. Great atmosphere great trainers

What a great experience!!! The facility is clean, organized and very professional. The workout was exactly what I was hoping for; something to challenge m!!! Loved it!!!.

My first visit and wow what a friendly place. And the workout was challenging but easy to stay without my abilities. The instructors also are there with encouraging words and ideas on how to alter the moves when you are getting tired and sloppy. Looking forward to more!

Awesome workout every time. Fun and friendly staff.

I'm new to F45 and absolutely love it! The work outs are so hard, but so fun at the same time!

What a great way to break out of the typical exercise routine - the sessions are super challenging, fun, always changing, and exhausting by the end. You always look forward to the next session!
Absolutely love the energy! Derek and his wife have created an incredible community at f45. I highly recommend this f45 location.

Love it! Great work out, different every time!

Best work out I've ever done! All over body cardio and weights!

They were so helpful and welcoming for my first visit. They training is high quality and very professional!

Best workout ever! Love this place more and more everyday.

Excellent atmosphere and very energetic staff. Love it
F45 is probably the best place out there for training. It's challenging but the thing that has me coming back every day is the atmosphere that they create. Everybody wants you to succeed. Everybody wants you to get better. Everybody wants you to reach your goals. They believe in you from the start so you start to believe in yourself. It's not just a workout class, it's a community.

F45 Greatwood is a quality workout facility with very knowledgable trainers.

Great Gym! The training staff is awesome

The environment is incredible

Great place, great team, great workouts!

Great cardio workout this afternoon at F45 Greatwood.

Love this place! Great environment, great trainers!
Awesome workout, trainers and music! 45 minutes goes by so fast!

Friendly people and a nice workout that lets you push yourself to your own limits

Every time I go my butt gets kicked in the best ways. Love everyone there. They are so nice and encouraging!

I have been looking for a workout led atmosphere like this for SO long!!! I had a Great time and look So forward to making this part of my day Every day! I felt like I had just taken all of the stress of my week off of me after the class was over!!! I Need this!!!!

1st time, weight day. Loved it! Class went by in a flash. No time to get bored or be apprehensive about what's next. Will definitely go back!

Awesome Trainers and the best workout atmosphere I have ever been part of.
Can't say enough great things about F45 Greatwood. Truly the best gym I have ever been to. If you remember the old show Cheers them song. "Where everybody knows your name" that is F45 Greatwood. The staff do a great job of remembering everyone and everybody that comes in truly feel like a family. It's a dynamic and fun environment and will give you the best workout you ever have had. Come in and try it out and you will be sold.

Best workout I've ever had

Great workout and coaches!

Attended the Hollywood Saturday class with a DJ. Lots of energy and great coaches, loved it!

love love love this place!!

Love F45. It's an intense workout for all levels with modifications if need be. Definitely feel a difference even after a week of classes. Highly recommend to anyone wanting to get in shape or tone up for the summer!
Awesome team of trainers!!

Trainers are great and keep you motivated through the workout. This is the best shape I have ever been in!!!

This place is the bees knees!

The motto "team training & life changing" couldn't be more accurate! My entire family loves this place. The workouts are difficult and always changing. The gym family that we have acquired has been great too! Great job guys! Everyone should try it... it really is the best!!!

Absolutely love this place. The trainers are wonderful and great

Great trainers and great atmosphere!
Everyone is very friendly

Love this place! Great workout and people!

Killer workouts in a friendly, supportive environment.

I love how everyone is so encouraging!

Great fun while working out

Great workout, fantastic staff, awesome concept of stations and open workout floor with video helps. Fast-paced and challenging! Amazing job at F45 Greatwood!

If you would like a great place to work out 💪 I highly recommend this place believe me you won't regret it 😉 great trainers and positive environment.you always feel welcome🙌😁
Very welcoming staff, great first day.

Top notch facilities, tough but scale able workout. Great friendly staff..

Everyone encourages everyone, life change happens here!!!

Truly phenomenal workout! Never repeats.

So far, so good! Different stations for training and the trainers are very nice and helpful!
I absolutely love this place!!

Lots of fun and a great workout in 45 minutes!

I love everything about this place

I enjoyed a lot! Great encouragement!

The workouts are a great challenge and the staff is very friendly and helpful. I strongly recommend F45 Greatwood.
Awesome place and incredible workout!!!!!

Awesome workout, Awesome people! Great experience. The

Awesome experience. I would recommend this to anyone who wants to get fit and have fun at the same time

Great workout. Friendly and helpful staff

I just started 2 days ago I already feel like part of the community this is my new place to be

Life changing! Love the workouts! Love my F45 family!

Great work out! Very motivating! Definitely going back again
We would love a slower stretch after class. Please take it a little slower. Otherwise, great classes!

Great workout. Really enjoyed it! I am very out of shape and everyone was very encouraging and let me modify when I needed to. It was an awesome workout!

As a working mother, I have had a really hard time to try to make sure I make time for myself. Derek and Chad make this so easy for me. They have several classes that fit with my work and family's schedule. I can come to their classes with very limited knowledge and really get a GREAT work out with help from the several trainers at each class. The TV monitors and enthusiasm are what separates F45 from any other gym. There are several times I will forget what I should be doing at each station, but I can always reference the TV monitors to refresh my memory without losing time during my workout. The enthusiasm of F45 Greatwood's staff is contagious and has really motivated me to work harder every workout. I feel very blessed that I have found such a wonderful establishment.

Amazing coaches that push you to reach your goals!

This work out plan is great
Really enjoyed my first class and can't wait to try more! Derek was super motivating and everyone was very welcoming! Great way to start my day!!!

Great atmosphere, awesome Trainers

I've been to over 200 F45 studios around the world, but not many compare to this studio and this team. Amazing atmosphere and a vibe like no other. This is rare from what I have experienced in the past. Keep up the awesome work you do and create Team F45 Greatwood!

The trainers are helpful and always encouraging! Great workouts! Love my F45 family!

Great, intense workouts! There is never the same workout, which I love. I also love the atmosphere!

i love it here, the trainers are the best and the atmosphere is awesome!
this place is great, please everyone give it a try your going to leave in shape and happy

Great workout and awesome friendly environment for all levels of fitness

I am on week two at F45 Greatwood and I LOVE it!! The trainers are fabulous and they do a great job of modifying exercises without compromising the effectiveness of the workout. I am so glad I finally decided to give F45 a try!

Super fun class! Great music! Great workout for 45 minutes! Get in, get it done, have fun, get out!

Great workout! Super friendly helpful trainer!

F45 is super fun and you get a really great workout!

F45 is such an amazing place!!! The trainers are so motivating and you will not regret checking It out one bit!
I absolutely loved it! Thanks for making me feel so welcomed.

Great staff, fun workouts!

I love the energy and how comfortable I feel walking in here

F45 Greatwood is awesome! The trainers are attentive, knowledgeable, and friendly.

Love these workouts that are different every time. The trainers here make it fun and they truly care!

I am a beginner, but was able to keep up, and the trainers help you out with technique. Going back- it's intense and you can see results super fast!!

This is one of the toughest most effective workouts I have ever done in my 10plus years of working out regularly. People are nice and encouraging!!

Awesome Place.... Great People and Great Workout
Awesome as always! Great Music and Great People!

The coaches are fantastic.

Great class! Friendly staff and environment. Will definitely be back.

I've been going for a week and so far I love it! It's been a very long time since I had an effective workout so it's been tough, but the help of all trainers pushing me to finish and correcting my form has been so incredible! Everyone is very welcoming, loud upbeat music is one of my favorite things about coming here as well as different workouts to help reach every muscle in my body. It always hurts so good!

Fun class, super friendly staff and environment. Accommodates all fitness levels.

Have been going two weeks and absolutely love it! Super easy to book classes and it is something different every time I go in. After my second baby its been some time before I have worked out so I was nervous but they really help all levels of people! Great staff and great community of people!

Challenging, encouraging, beast workout!!

Great workout- fast paced and fits all fitness levels! Friendly environment that makes all feel welcome! I look forward to my next workout!
So I tried F45 today- was a great workout and a supportive environment- look forward to the next workout!

Good workout. Great team feel. Knowledgeable and personable trainers.

Clean, friendly staff that gives you just the nudge you need!!

Sooooo happy to be back for 2019! F45 Rocks

Great workout today with Cody and Mackenzie!

Great place. Supportive atmosphere for all fitness levels.

Love the motivation of team workouts!
Best decision I've made making this a daily part of my life!

Today was my first workout with F45 at the Greatwood location and I could not be more pleased with the entire process. The trainers ensure that every exercise is understood and explained clearly to allow for the maximum benefit of each class.

Today was my first visit and I definitely will be back tomorrow!

Love my F45 Greatwood workouts and all the people I've met since starting there in February! Could not ask for a better group of people to see and work with on a daily basis!

I love the energy and support from everyone.

Love this gym! Everyone is so encouraging and the workouts are set to great music, which makes it more fun!

Love this place!! Have never been in such great shape and the atmosphere is second to none. It feels like you have a personal trainer every time you work out AND the trainers are so friendly and supportive always!

Great team workout this morning!
Awesome place to get a great workout with great trainers!

Great ab workout this morning. Teamwork keeps us motivated!

These workouts are kickin my boooootay! But with every second. These trainers are just the best and keep you on track every step of the way!

Enthusiastic and amazing trainers, which makes you love and fulfill your goals with consistency and satisfaction.

Just Fun-tastic and Fabulous, you will like to workout all year long!

Very motivating workouts! I appreciate the positive environment! You guys rock!!

Great start to the day with an F45 workout session! I will admit it's painful but this too shall pass! I'm so impress with the facility and trainers! Definitely a 2 thumbs up!

Best workout I've ever had! It's constantly changing so you never get bored! And the trainers are like family
Great way to stay motivated and train

Amazing group or people and trainers! I actually look forward to working out every day. Everyone is so motivating and encouraging.

Best workout I've ever had! Trainers are awesome!! Always positive and encouraging!! Best way to start the day!!

This place is great! The coaches are so motivating.

Love this place! The trainers are great and make you feel like you're a part of a team more than a gym

Have worked out all my life but have never achieved results like I have at F45! Love the atmosphere of group training with personal trainers. Fun with friends!
Love M-Katz! Feel I can conquer anything today!

Best decision we have made as a family was joining F45 Greatwood!! Love the people we are on this fitness journey with!

Love the classes and quick workouts!

Love F45 Greatwood! The trainers are the BEST! Plus the group of people that I get to workout with are just the coolest! ❤️

Hated working out before F45! Love this place! Fro

Honestly so happy I've joined such a supportive gym that really pushes you to do your best. I love the quick 45 minutes and feel better starting off my day

F45 Greatwood is an amazing enviornment to workout in with an amazing community. Build new friendships while burning calories every day. Plus on Saturday's there is a live DJ!

Best decision my family has made in years by joining F45 Greatwood!!! Love the trainers abs whole team, they really care about helping you reach your fitness goals.
I'm loving F45! The workouts are effective and fun and the coaching staff are all great! Wish I would have started F45 sooner!

I'm loving F45! The workouts are effective and fun and the coaching staff are all great! Wish I would have started F45 sooner!

I joined F45 10 weeks ago and I love it! The workouts are always different and manageable for all fitness levels. I did the body challenge and was very happy with my results! The best thing is that I am motivated to come workout, which is usually my biggest obstacle. Thanks to the trainers and others working out to always make it fun, too!
Earn "FREE Month" with our Loyalty program
Earn points when you complete activites
Share on Social Media

4 points

Post a review

5 points



Fit3D Scan

5 points
Redeem Points for rewards
FREE FitAID drink

10 points

F45 Headband

20 points

Your Trainer does 10 Burpees

30 points

FREE Week of classes

150 points

2 FREE Weeks

200 points

FREE Month

250 points
Enter your Name and Mobile number to join the program or check your rewards.
By registering for this program, you agree to receive automated text messages from "F45 Greatwood".
Opt-in not required for purchase. Standard data rates apply.
Subscribe to receive more offers and news
Join thousands of awesome people, there is only one thing to do.
Location
1270 Crabb River Rd suite 1000
Richmond, TX, 77469
Everything you need to know from our blog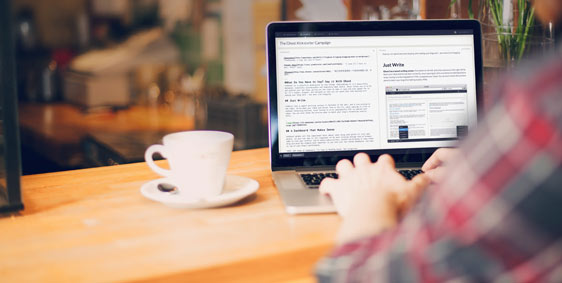 posted on 04/04/2018
by John T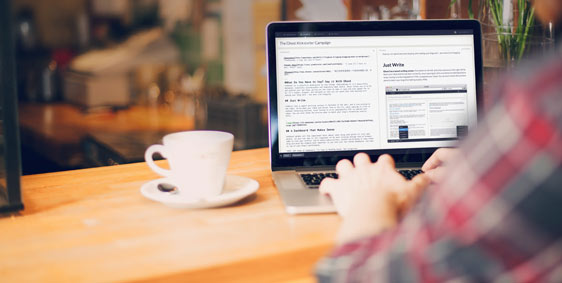 posted on 04/04/2018
by John T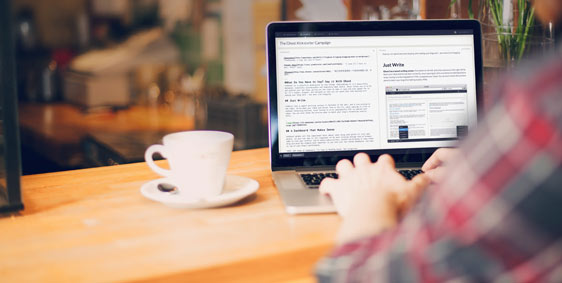 posted on 04/04/2018
by John T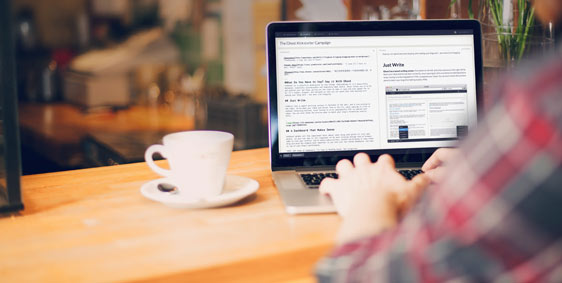 posted on 04/04/2018
by John T