Call / Text Us: local_phone
Email Us: email
INNOVATION. MOTIVATION. RESULTS.
Contact Us send
Open now
Today: 05:00 AM - 06:30 PM
We have a special offer ready for you
A FREE 7-Day Pass at F45 Training Airdrie

Expires in 4 months

Available: 7
F45 8 WEEK CHALLENGE

8 October - 2 December

• Daily Meal Plans & Recipes
• Weekly Blogs and Videos
• 45 Point Plan to Guarantee Results

We offer the worlds best 45-minute workout! Join a community of amazing people. Every class is run by 2 personal trainers, getting the best of both worlds between the atmosphere of group training with the results, guidance, and motivation from personal training. We offer this all with the most innovative technology and techniques to give our members a truly amazing experience every single day of the week!
Customer Reviews
4.95
star
star
star
star
star_half
based on 157 reviews
I love going to this place! It's my first time joining the 8 week challenge and it has been life changing. I am consistently making much healthier food choices and I feel great! Best of all my clothes fit better and I feel stronger every day. Thanks F45!

The best gym in Airdrie!!!!

How do I describe F45? It's thinking you can't do anything more and then your partners and trainers push and encourage you to do another rep and then another. And when the 45 minutes is over you wonder if you could have done more or better and can't wait to go back and do it again (sometimes in the same day... though I haven't done this yet). It's a community built on the foundation of wanting to make the individual and therefore the group stronger and better. It's a place not of judgement. It's a place where everyone wants to be healthier, stronger, faster, and better in their lives and they want that for everyone else that walks through those doors. Their motto says it the way I wish I could. TEAM TRAINING * LIFE CHANGING

I absolutely love F45 Training. Classes are both fun and challenging, the play awesome music to keep you upbeat! The coaches are truly motivating, non- judgemental, always greet you at the door with a smile. No two classes are ever alike. I am

I'm currently doing a 2 trial at F45 and all I can say is wow! Aside from the workouts being awesome and always different, the coaches are so welcoming! They call you by name and genuinely look happy when you walk through the door. If they don't recognize you, they'll introduce yourself. I feel more like I've been a member there for years than someone who walked in last week! Highly recommend F45 Airdrie!!

The workout alone will leave you wanting more. You leave the gym knowing you just gave it everything you had, and the fact you want to go back is what separates this gym from others. The atmosphere and the trainers make it so enjoyable.

The best 45 minutes of my day. The amazing atmosphere, best supportive coaches. My home away from home :) doing whT I love. Thank you for an awesome summer of great work outs.

Nothing short of amazing!!! Challenging always, different workouts always, friendly atmosphere always and wait u til you see your own results just around a month!!! Happier and healthier
I have the best workouts here!!! The coaches are amazing!!

Great classes, the people are super supportive, and the coaches are motivating. I would totally recommend F45 Airdrie

I have been going to F45 for 5 months and I can't say enough good things about this club. The trainers are the best, so motivating and they make you feel like family. The challenges are so good if you need that extra push to lose weight, eat healthy and stay motivated. You walk into the club and you feel like family, everyone is so nice and encouraging. I love that you book into a class time and they have many options and the workouts are only 45 mins. It you haven't tried it yet, I say don't wait any longer, try it! You will love it too

Love this gym. Love the trainers. Love the people. So inspiring.

Great gym. Great trainers & owners are fantastic. I highly recommend F45

Best gym, keeps me motivated and it's something different every day!

Great workout and lots of energy super engaged coach's. Thanks again Airdrie F45 for the super workout.
Hollywood kicked my butt! The trainers were upbeat and helpful, always walking around to correct form and offer modifications. A really great place to workout!

Joined F45 team and love it!❤️❤️

For my first visit, it was awesome

I've been meaning to post a review for a while now... The first time I went to F45, the trainers immediately made me feel welcome, and helped with proper form and tempo of each exercise right from the beginning. This has really created a strong foundation for building strength and improving endurance. I absolutely love this place! I didn't think I was a sweater- turned out I wasn't pushing myself hard enough! F45 forces you to go the extra mile! 5 stars! Everyone should try an F45 workout!

Best gym ever! Really not more needs to be said.

This place has been amazing! The people are so welcoming and encouraging, while the workouts are challenging and rewarding!!
Amazing trainers, friendly atmosphere and so much fun!

Best workout I've ever done. They push you hard to get through the 45 mins and I have never felt better at the end of every class. The staff is super nice and very well organized.

Such a good work out and so much fun! The people are amazing as well. What a great vibe!

What an amazing facility! It's clean, vibrant, friendly and the energy was through the roof! If you're thinking of getting back into the gym, this facility is the place to be.

This was my first visit. Welcoming and friendly environment. The group environment certainly helped me maintain a higher intensity without feeling pressured. Great workout. I will be back.

Great workouts! Great coaches!

Unbelievable atmosphere and an amazing workout to boot. Check it out!!! Please!!!!
They have helped me reach my goals and support all the way!! Best place I have ever been a part of.

Great workout at F45 Airdrie this morning

Absolutely love the workouts. Excellent balance between weight training and cardio. Keeps the body and muscles guessing and therefore improving. Is quite expensive and can be cost prohibitive, especially seeing as their aren't more than 6 classes offered in a day but the workouts are excellent

Love this gym! I have tried many around town and this one the best. Staff and owner are absolutely amazing, great to deal with 😊

Such an amazing environment to workout in! The trainers are so encouraging and motivating and no workout is ever the same!
One of the best gyms! Love how they hold you accountable and motivate you to try harder each time!

Awesome gym! Highly recommend it!

The best gym ever! Workout are always different and challenging, there always 2 trainers to help you do exercise properly. And so friendly atmosphere there!

Best gym in Airdrie. Owners & trainers are amazing. Love F45

They were great, friendly and help even though we had a big group of people

Fabulous trainers and workouts!

Amazing trainers, intense workout, motivating atmosphere - workingout has never been so much fun or rewarding!
Great workout! I love going here - it's quick and I feel great after. Great coaches and music! Friendly team atmosphere that I have not experienced at any other gym.

Love this place! It's torture but you learn to like it... Wouldn't go anywhere else now.

Love f45 and all the trainers

who Would have thought working out would not only be good for you but fun. Thanks to all the coaches for the encouragement and help these first couple weeks.

After a day of challenges, and this ride called life F45 clears the mind, body, heart & soul. Thank you for the most amazing workouts available. I love that I walk in go hard & im done. ( stress of the day gone) My mind & body is alway in such a better state after a work out. So grateful i have this for my sanity ;)

U N R E A L intense workouts that's leave you feeling accomplished after 45 minutes. Never have been able to get myself into these zones at the gym myself. They push you hard!

Love all the trainers and the workouts. Even the people who workout here are so motivating! Definetly recommend to anyone looking to step into a supportive fitness routine

I have never had such a productive workout where I feel I knew what I was doing and actually worked what I wanted! The coaches are amazing and the members there are all so welcoming! I love F45 Airdrie.
Best place. Ever. You want quick results this is the place!

Amazing workout today!! Can't wait to get back in the gym tomorrow.

My first class was incredible! Everyone is so kind and helpful and I love the hard work that everyone puts in. I came out feeling great!

I don't have words to describe how wonderful this gym is. The coaches and supportive and they push you to do your best. The F45 family as a whole is amazing! Everyone should at least try the 7 day trial. You won't be disappointed.

Amazing atmosphere. Love having the trainers there to push you, and help with technique. Definitely recommend giving it a try, you'll love it!

I am loving attending these classes. Great atmosphere and fun atmosphere.

Awesome facility! Staff was great and encouraging! Will be back

I didn't knoe what to expect when I 1st heard about F45 but I have now been going for 1 full week and have to say the workouts are amazing, team is amazing and I actaully think I am still sweating writing this post 😐
This was our 1st visit to F45 and wow were we impressed. The trainers are very friendly and supportive. My Wife and I were very apprehensive about our visit but we were made to feel welcome and encouraged the whole time. Looking forward to Tuesday. Thanks to all.

Outstanding training community! Live the science they put into their workouts. It's tons of fun and hugely challenging!

Great workout, good variety!

F45 is not just your ordinary gym,or workout. This place has become my home away from home. The people are like family. But most importantly it has changed my life. In 7 months I've lost 56lbs. And the encouragement and celebrations of mine and everyone else's successes is what keeps me coming back for more. If you are looking to change your life.... this is the place!!!!

I love working out at F45 Airdrie. I used to hate exercise my experience here has really changed my mindset and gave me a new community it belong to. The whole experience has be great. I highly recommend.

I was honestly afraid to start working out again and was intimidated by the workouts at F45...but now I'm HOOKED!!!! I absolutely ❤️ F45 and hate missing a class! The instructors are fantastic and the team environment is out of this world! I mean seriously though who would have ever thought you would high 5 everyone after you've worked out together and tell them they did a great job!!! Don't be intimidated like I was, you can go at your own pace and ease your way in and the instructors will be there every step of the way to help you and encourage you. Thanks F45 for making me love working out again!!!

For anyone that needs the motivation to get to the gym, this is the place! Amazing staff that push you in the right direction in a fun clean environment! All the people I've met in the different classes have been extremely nice and helpful along the way too. 10/10 would recommend to a friend!

Great first day! Very friendly people and great environment!
Great way to start the day!

This is just what I needed to push myself to the next level. Great workout, and the best part is that you don't have time to be distracted, because it's go, go, go until you're done.

Its newly concept for not only losing weight but to gain more strength

Great fast paced workouts! I actually love going to workout and I have never said that before. I have belonged to 3 different gyms previously and this is by far the best experience I have had, with actual results! Highly recommend trying it out for the free week.

F45 is my favourite place!!! Love it! Very positive atmosphere, and the best coaches in world!!! 5 star definitely

I love that I don't have to plan my workouts weights & cardio. They are all planned for me. Every workout is intense and I burn a crazy amount of calories each time! The trainers are amazing; motivating and fun! It's quite a different atmosphere than any other gym or fitness facility that I've been too. Members are also very welcoming. 😊
The trainers are fantastic and the workouts are some of the most challenging I've ever done! I can't say enough good things about this place!

This place is amazing! I'm not a gym person and this doesn't feel like a gym. The coach's are super friendly and there helping every step of the way. Squats don't hurt my knees anymore because I was shown how to do them properly! I highly recommend F45 for people like me that don't like traditional gyms. I get a killer workout every time I go!

For someone that doesn't work out I felt comfortable and had a great work out. I will be back.

Such a great workout! Fun atmosphere!

Challenging, yet so rewarding. Love the upbeat music and the energy of the instructors.

I'm a big fan of the high intensity team workouts! Trainers are fantastic and for only 45mins you get a great workout and have the rest of the day to do whatever!

Super supportive environment, was nervous going in but he team made me feel great!
Happy to say I'm in the best shape of my life, I feel confident, motivated and have lots of energy. Thanks F45!!

Staff were amazing. Clean facility. Workout was great. Id like to try it with a heart rate monitor so i can see my results. Moves were good and simple

Love the coaches, motivation and the fact that they tell me what to do.

I'm not one for exercise and sweat but at F45 I almost don't mind either. The sessions are never dull, the coaches are great at assisting you modify the workouts and everyone is always so friendly and welcoming.

Absolutely love it. The trainers are so friendly and helpful plus being so close to the where I live makes it that much more awesome. Would definitely recommend it to everyone to at least come out and check out the one week pass for free and be the judge for yourself as to how awesome and high intensity these workouts are.

Down almost 20 lbs since starting in October! All the coaches are amazing!!!

Want to get in shape quick? This is the place!

Great atmosphere! I actually look forward to going to class each day. I already feel stronger and healthier!
Full body workouts, and motivating coaches! Full support with meal plans accessible through free app. Fun atmosphere! Modifications on moves if needed! Love my gym!

Best place anyone can ever ask for:)

Gym is always clean! Staff is all helpful and super friendly. It feels like it's own little community and for that reason I love going to F45.

Great work out. Trainers are there to make sure you work!

This gym s making me stronger everyday. My body is changing rapidly, my strength gains are already visible. It's a great workout in a great atmosphere with really supportive coaches and owners.

Great gym! Great support team! Come check it out.
Never the same workout, lots of class times to choose from. The trainer are amazing and care about how you are doing before, during and after every workout!

This place rocks, leave there every time feeling amazing. Staff is a blast to workout with!

Instructors are friendly and make you feel super comfortable! Workouts are challenging but you can modify to your needs. Something for everyone! ***** highly recommend

Best place to get in shape fast!

Really enjoy going there. They push me just right to get the goals reached i eant to reach

Amazing gym. Great atmosphere, quality trainers, fantastic program.
Amazing place!!! Love going everyday! Always different and never know what to expect! Seeing amazing results!

Awesome workouts everyday and very well trained trainers

F45 is amazing so different from other gyms, other trainers, people are nice/friendly! Coaches are fun, knowledgeable, helpful at every turn- everyone should at least give this a try - you'll love it!!!

I've only been going for a few days now, but it's been fun with a great group of people and it's done in a flash! Easy to check the workout box for the day! 😊

Best fitness place that I ever tried! Never got the same workout in the last 9 months. Every single day I wake up and looking forward to hit the gym😉

Love F45, I am all about efficiency and this is the most productive 45 minutes of my day! Plus the people are amazing

I did my first 5am workout at the F45 gym in Airdrie and I must say that I quite enjoyed it. The exercises were easy to follow, there was lots of support from those who were in the class and the instructors. The vibe in the class was awesome, everyone was so welcoming and motivating and I most enjoyed the high fives at the end. I will be back again. Thank you to everyone at F45 in Airdrie.

Fantastic Workout with great instructors and a beautiful facility.
Great studio, always different work outs, trainers always there to make sure you are doing exercises right, really friendly and welcoming atmosphere!

Very welcoming environment. Trainers were very knowledgeable and helped to push you.

I love going to this gym. It's a quick, effective and fun workout.

Very impressed with the sincerity and professionalism of the trainers. Fabulous workout. Thank you.

Amazing staff, constantly supporting, encouraging and spreading the momentum. Workouts are like nothing I've ever done and I always leave with a good sweat and feeling sore... in a good way!

Love this place!!! Seeing amazing results!
Love going to F45 Airdrie. The friendships, the workouts! All around amazing!!!

This is the first time I've looked forward to my workouts! What a great feeling!

Great environment. Would recommend training here

The people there are so encouraging! As someone who is more into spin than training like this, I really enjoyed my experience!

Not just a place to be your physical best it's a great place for the mind too!

The Coches are amazing and so supportive. I have never felt a part of a family at a gym or workout facility before! Between the change up in workouts, all the people who go there and the owners. AMAZING all the way around!!!! THANK YOU!

The best fitness training I have attended post baby weight lost in 3 months!

100% recommend coming to F45 Airdrie, fantastic staff and the workouts really kick your ass. Great place to start if you are in a rut and are struggling to shed any extra lbs!
What a fantastic energized team, so motivating and supportive. F45 is an amazing and fun way to workout get fit and have fun. This was my first time trying it and it won't be my last. Thanks so much for kicking my a😁😁 today.

The amazing gym and the best team to work out with!

Awesome workouts, keeps the body guessing. Always feel like I accomplished my workout goal when I leave!!! Getter done!

This place is amazing!! Love the atmosphere and mix of workouts!

The best gym and team to work out with!

An amazing place to work out and get healthy. Not your typical gym with the same routines everyday every week. Every week and everyday is another workout that keeps you sweating. Will never go back to any ither gym
The best team what you could have to work out with!

This place is amazing for anyone of all fitness levels!!

Airdrie F45 is so far the best gym I ever went to. The 45 min is just enough to make you work hard to feel the difference. The trainers make sure you've got the proper form to avoid any injuries. They also make sure that you are always trying to push yourself. It is a fun environnement and feel welcome no matter where you come from!

Love this place! Great workout and the trainers there are amazing!!

F45 has provided so much support motivation that I now love working out and I have never been so determined to reach my goals. I can honestly say I'm obsessed with this fitness studio, the staff are all amazing and the exercises are great.

Best workout I've ever had. Different every day, amazing vibes, awesome trainers, and great peeps too!!!!

Super positive environment to get your sweat on! Supportive trainers who check in continuously to ensure you are getting the best from the workout.
Loved the workout! It was so much fun. Trainers were so nice. Love that there are different workout everyday and different time slots. You'll never get bored.

The trainers are amazing and motivating. The community is great and everyone pushes each other. Great gym for anyone

Amazing team and great workouts!

These guys will push and work you like nothing before

Love training at F45 Airdrie, the trainers are top notch, the workouts always changing and exciting and the community is amazing.
Subscribe to receive more offers and news
Join thousands of awesome people, there is only one thing to do.
F45 AIRDRIE
F45 Training is the new training technique leaving competition and clients gasping for air.
F45 is the most innovative, challenging and systemized team training workout in the world.
Come and train like the stars at F45 Training.
Location
401 Coopers Dr SW
Airdrie, AB, T4B4J3
Everything you need to know from our blog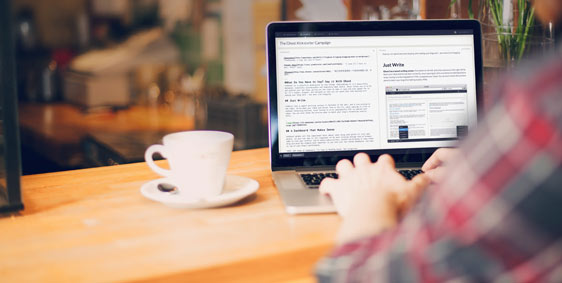 posted on 04/04/2018
by John T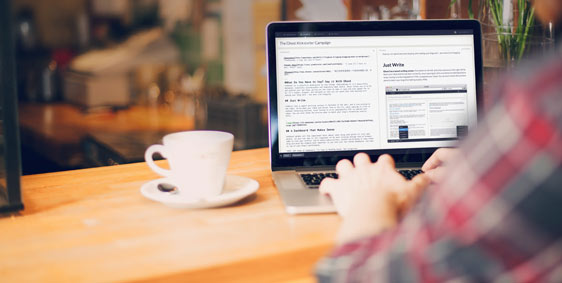 posted on 04/04/2018
by John T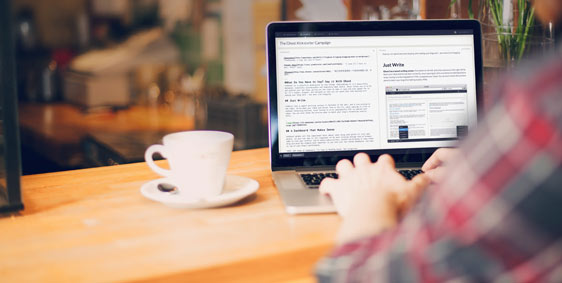 posted on 04/04/2018
by John T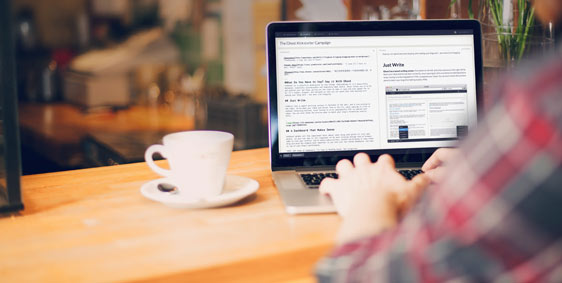 posted on 04/04/2018
by John T