Call / Text Us: local_phone
Email Us: email
F45 8 WEEK CHALLENGE In Derrimut
Contact Us send
CLOSED
Today: 05:30 AM - 08:15 PM
We have a special offer ready for you
FREE 7 Day Unlimited Training + 1st Month of Membership FREE

Expires in 2 months

Available: 9
F45 8 WEEK CHALLENGE

4 February - 31 March

• Daily Meal Plans & Recipes
• Weekly Blogs and Videos
• 45 Point Plan to Guarantee Results
Customer Reviews
4.98
star
star
star
star
star_half
based on 146 reviews
Amazing coaches and trainers! Always understanding everyones needs an bodies - allowing training sessions to be valuable an individual driven even though its a group workout!

Best F45 with the most amazing trainers

Awesome place, Amazing Fitness Mentors, Great and fun workout session

Friendly and fun environment.
Life changing!!! ANYONE can do F45👌👌

Awesome team at F45 Derrimut

Great functional training

3 months into training F45 and still loving it! Trainers are amazing, environment is great! Fast paced and rewarding!

Love 💕 training at 9:30am I have the best trainer and no matter how much he pushes you he always makes sure your doing your exercise right and then pushes the shit out of me Which I love 💓 as that's what I need

Loved yesterday's class. All weights my favourite

Great vibes loving it so far
The best studio and the best staff ,and it really changed my life

F45 Derrimut is hands down one of the best studios to attend and work towards your fitness goals - whatever they may be. You're supported by knowledgeable and encouraging trainers and most of all the welcoming community by other participants - all whom keep you accountable and motivated to achieve your goals

I'm absolutely loving F45 iv done two classes already and I'm loving them. People are so nice and friendly

Amazing, supportive and inspiring!!
Absolutely love F45 Derrimut!! The trainers, are friendly, enthusiastic (even at 5:15am every morning!) and make you work up a sweat!! It's a safe and positive environment and have made so many new friends!

Love training at F45 and the trainers always motivate me to reach my goals

Best coaches and the best studio in the west!
Great step coming out of your comfort zone. EVERYONE should try and experience F45.

Awesome environment fun and friendly trainers that will push you to achieve your goals.

Great workings and friendly trainers

Great team, amazing community vibe! Floor is poorly set up lots of gaps between the black tiles and move under feet, equipment could be better (eg sand bags filled with rocks are uncomfortable to use)

Amazing if you want results and want to push urself to your limits this is the plave to be! You havs to wanr it and be willing to work for it.

Awesome awesome gym! Was an original member when it opened, left for 8months and have joined back again. Nothing really compares to F45. Every other gym is boring. At F45 everyday is different. Def try it!!!!
Great staff, motivational PTs, great classes!

Can not recommend this place enough, great people and a great place to train

Great variety of workouts! Motivating atmosphere!!

Amazing facility, lots of parking, such a great and friendly team! I really feel they can help me achieve my goals with my weight and fitness!

Very fun group fitness class, and I'm starting to see results. I'd recommend going to F45.
Absolutely love the classes, trainers and the atmosphere!! Everyone is genuinely friendly and they keep you motivated.

Variety of workout and amazing trainers

I couldn't recommend F45 Derrimut more! The people, the place and the atmosphere is amazing! Not to small, the trainers are very motivating.

Always looking forward to every class
Loving F45 Derrimut. Helpful staff, great people!

I've never had a workout experience like F45! It gives me so much more motivation training in a group compared to training on my own. It's a short but sweet workout and fits nicely into my day. I would highly recommend anyone and everyone to give it a go

Awesome workouts and amazing trainers!
Love the classes , trainers really give you the push you can't really do on your own but need 🙌🏿🙌🏿

Awesome trainers, friendly faces, a great place to train.

Good variety of exercises and helpful trainers

Great friendly atmosphere - trainers are supportive and the work outs will take your fitness to the next level!!

I love training at F45 Derrimut. Great environment and supportive staff!!!!
The absolute best of you're looking to get fit and have fun at the same time

A brilliant exciting atmosphere

First time experience was great, staff and trainers were all friendly and motivating

Absolutely love F45. I have struggled to find the motivation to get my fitness back on track, but since joining F45, I have never been more committed thanks to the amazing sessions and trainers. I absolutely love coming to the gym now and have seen huge changes. Thanks F45!

friendly & welcoming environment

Love the atmosphere love the people it's just amazing to be here and work our I'm so glad I became apart of this growing family

Workouts are amazing!!! Intense but so much fun! Trainers are so suppotive and encouraging!!
3 weeks in 15 sessions down and the trainers have been great.

Great place to get results 🔥

I love the crew!! Awesome trainers, also helpful and encouraging!!

F45 Derrimut has changed my life! I have lost almost 30kg and I couldn't have done it without the encouragement of great trainers and awesome members. I have made some incredible friends which I am forever grateful for. If you want join a gym where you can be your self free of any judgment come to F45 Derrimut 👌

I live training at F45 Derrimut. The trainers are friendly and really supportive and it's hekping me achieve my fitness goals 😊

The workouts are really intense and worthwhile!

Love how motivating F45 at derrimut is and how friendly the staff is!

Great and friendly staff! Amazing atmosphere to train in!
F45 Derrimut is the best studio yet! Kind and friendly!! Love them !!

Great studio with very friendly trainers! Great team

Absolutely love F45 training. The Derrimut studio was quite big, music was loud and trainers were very motivating. Can't wait to continue to rest of my free trial

Great environment! People just do their own thing. Trainers were friendly and accommodating. It wasn't as daunting as I thought it would be especially that I was a beginner. I will be back and make the most of my Free Trial.

I love training at f45 derrimut! Everyone is there to help you along the way

Beat team, great trainers and such amazing workouts

Such a great environment and friendly team. Make you feel part of a family
Best time, trainers, studio, atmosphere and great way to

They are all so friendly. Im a beginner and have always felt intimidated at all gyms. F45 doesnt feel like a gym, it feels like a community and everyone is at different levels. The session just flies and your body & mind will thank you for it!

Amazing trainers and great workout support

Amazing staff and an amazing environment! I absolutely love training here

2 sess of Wingman today! Felt so good i am ready to 'fly' ;)

Amazing team, awesome environment!
HIIT classes, really makes you sweat. Such a friendly and motivating place to workout.

Love the workouts, people and the vibes!

Love how every class is different, and loving the environment!

Definitely the most fun while training I've had. And the results are noticeable!
Amazing workout i feel the burn

3rd week still going hard

The place to be if you want too lose weight

The best atmosphere and support!
1st day of F45, felt nervous but the trainers were awesome and the workout made me feel 100!

Great members and trainers, felt included from the beginning and great workouts. :D
Welcomed to the 'family' in the first step, awesome vibe and energy. Trainers are amazing and encouraging. Sessions are NEVER the same. Facilities is impeccable.

Amazing workouts. Friendly environment and awesome trainers. I'm always expecting something different everyday that challenges me to strive for more.

Team members are r et ally supportive, and help you out with everything and push you to get good results

Fantastic workout. Friendly trainers

Just amazing. Classes are always different. Trainers amazing

Love F45, great workouts and very motivating.
Great place to train. Friendly staff and members

F45 Derrimut is awesome, challenging and provides a great atmosphere for success!

Great workouts! Awesome team! Friendly atmosphere!

Awesome workouts and great vibes from the trainers to everyone in the class.

I've tried all sorts of gyms and also a couple different F45 gyms. Derrimuts by far my favourite.

Amazing functional training

Best place to workout. Amazing team and very motivating staff members. Wish I could continue the fitness journey for long with them.
Do yourself a favour and join this magnificent studio! You won't be disappointed! Make friends whilst you reach your goals, what better way to do it. Trainers are A1 and care for their members. Go on, do it!

Amazing team and very motivating staff. Wish I could continue the fitness journey for long with them. Best place to workout.
Earn "3 Month Membership 🎉 ($840 Value) " with our Loyalty program
Earn points when you complete activites
Every time you Check-In

1 point

Share on Social Media

2 points

Post a review

5 points


Redeem Points for rewards
F45 Trucker Cap

20 points

F45 Water Bottle

40 points

F45 Singlet

60 points

F45 T-Shirt

80 points

F45 Gym Sack

100 points

1 Week of FREE Training

130 points

2 Weeks of FREE Training

160 points

3 Weeks of FREE Training

190 points

4 Weeks of FREE Training

220 points

3 Month Membership 🎉 ($840 Value)

400 points
Enter your Name and Mobile number to join the program or check your rewards.
By registering for this program, you agree to receive automated text messages from "F45 Training Derrimut".
Opt-in not required for purchase. Standard data rates apply.
Subscribe to receive more offers and news
Join thousands of awesome people, there is only one thing to do.
F45 DERRIMUT

F45 Training Derrimut is part of the revolutionary training system changing lives around the world!
F45 is a HIIT group work out that is unique, innovative, dynamic, highly effective and most importantly - FUN!
F45 Training is the new training technique leaving competition and clients gasping for air.
F45 is the most innovative, challenging and systemised team training workout in the world.
Come and train like the stars at F45 Training.
Location
2/133-143 Elgar Road
Derrimut, VIC, 3030
Everything you need to know from our blog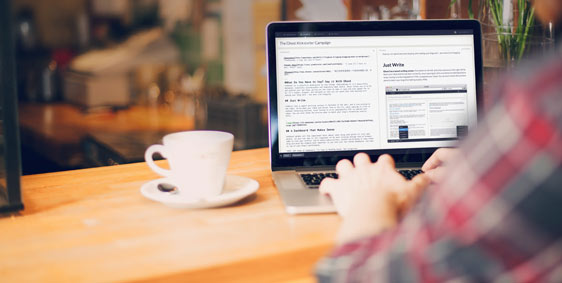 posted on 04/04/2018
by John T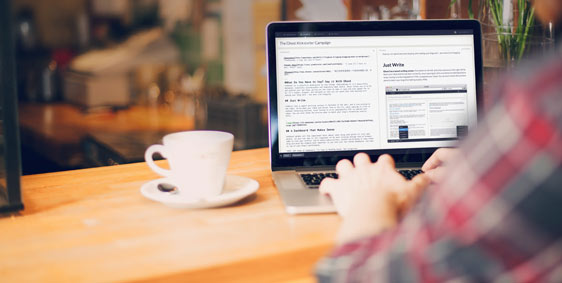 posted on 04/04/2018
by John T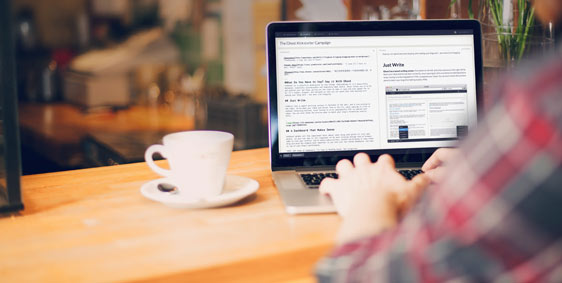 posted on 04/04/2018
by John T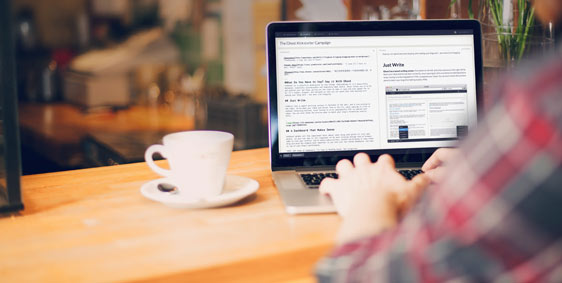 posted on 04/04/2018
by John T