Call / Text Us: local_phone
Email Us: email
INNOVATION. MOTIVATION. RESULTS.
Contact Us send
Open now
Today: 05:00 AM - 07:15 PM
We have a special offer ready for you
FREE 7 Days Unlimited Training + 25% OFF First Month Membership

Expires in 3 months

Available: 5
F45 8 WEEK CHALLENGE

8 October - 2 December

• Daily Meal Plans & Recipes
• Weekly Blogs and Videos
• 45 Point Plan to Guarantee Results
Customer Reviews
4.97
star
star
star
star
star_half
based on 119 reviews
Best team, great workouts, awesome vibes

First timer - staff so supportive and encouraging.

Killer workouts, great group of people! The trainers are super helpful and encouraging, and were very welcoming when my partner came in for our first day. Highly recommended!

Great workout, great trainers and a positive team environment!

Great trainers, excellent vibe

Excellent ream and facilities

I could recommend East Fremantle highly enough. I have just completed 5 sessions per week for 8 weeks after having a baby. The friendly and supportive atmosphere along with motivating trainers was just what I needed.

No gym comes anywhere near F45. You don't get support from best trainers, dietary advice, life changing tips anywhere other than F45. Its the best workout you will get.
I was never a morning person until F45 and I could never 'commit' to any group style fitness let alone get myself to train in a gym on my own. 2.5 years on I lool

Such a great team! I felt so welcomed

Great staff and motivating classes

Best F45! Always so motivating :)

High motivated trainers, highly recommended studio.

Great staff would recommend

Had my first visit at F45 today and was a lot different then I had expected. The atmosphere was great and the instructor, Jason, was very welcoming and helpful. Will definitely be going back.
Really nice group of people. Enjoyed the class hard work but not so hard that you die of exhaustion. Well done.

Just joined a week ago and it feels natural. Love the trainers and atmosphere. Highly recommend!

Such a great gym and full of positive trainers

The staff at F45 East Fremantle are fantastic, great workout guys....

I've found my fitness home. F45 East Fremantle offer a truly motivating environment and knowledgeable staff to help

Very friendly, outgoing and encouraging trainers

Have such a great time at F45 East Freo. Great trainers, fun and supportive environment and results come quickly! :)

Loving training at F45 East Freo. Great trainers and so convenient.
Best f45 i've been to and the coaches are all great!

Brilliant atmosphere and fun trainers who push you to greater heights. Love it!

Whoop! A great gym. Fantastic classes and awesome trainers. Get in there!!

Great workout tonight ..My face is purple!

Love F45 east freo and the trainers! They make the classes so exciting and enjoyable!

Great way to burn some calories. Effortlessly gets you active! Recommend to all looking for fitness and have failed other ways previously.
Loving it - three weeks in and I have more energy and can start seeing slight changes in my body. Looking forward to completing the challenge!

Amazing workouts, great support from coaches

Really enjoying the variety of workouts

The extra mile - F45 East Fremantle is superior in every way I look for a motivational, hard working & highly knowledgeable gym group. Definitely staying!

By far the best F45 around . Friendly and fun staff which make training something to look forward to . Great atmosphere and highly recommended

Thanks so much to the team for a great week of training! I loved being there- you create such a vibrant, fun & friendly feel from the start of each session! 👏
F45 helps retain not only my fitness but my sanity too. Great investment

The best atmosphere, trainers and exercises that anyone of any fitness level can learn to do and become strong, lean and motivated!

Best team, very motivating, so much fun!

I have been going for 2.5 years now and have never in my life had so much enjoyment exercising. Every session is different and the trainers make it so enjoyable

Awesome team, awesome workouts!
Great combination of working at your own pace but drawing strength from the group.

Great workout - Great results

Half way through the 8 week challenge and I did the "pants" test today... and it's positive!!! Toning up, gaining strength and losing weight in a way I've been unable to with my usual exercise. I am hooked on F45! Thanks to all the trainers they are so motivating and positive. Love it!

Amazing team! Great classes! Such a good vibe!

Great trainers and good size studio!
Has become part of my routine and now I can not go without it.

Fantastic club with great staff. Always fun to go.

Fantastic crew and great atmosphere, love the training here

So glad I joined, it's addictive! Great fun too.

Lots of fun and really getting results.
No other workout gets me up at 4:40am for a 5am class.

Best gym I've ever been to. Actually want to exercise now 💪🏼

Friendly, welcoming staff members and supportive environment to be in

The team at F45 East Freo are incredibly motivating and inspiring. They bring such a positive energy to the gym. The facilities are great, allowing me to shower before going to work, and there's always enough equipment for everyone. Thanks F45 East Freo team!

No other gym gets me more motivated to train, especially at 5am in the morning!

I love my F45 East Freo. Great trainers, great facilities and even better friendships

Such an incredible community! Over the past year it has only positively impacted my training both mentally and physically! Highly recommend!

No better way to start my day
Great team at F45 east fremantle!

Great team and a great atmosphere

Feel like a part of me is missing when I am not attending F45. It is invigorating doing a different program each day.

Great outdoor park session today.

Excellent trainers and grest variation in classes.
Super Romans' class today with Holly and Brando

Gotta love a F45 start to the day

Love it! No matter how bad the day has been or how stressed I may be, an F45 class is always the panacea

I love F45, it's the only gym I've ever been able to consistently stick to!

The best F45 in Perth!! Very knowledgeable staff and awesome members

Love Love Love the East Freo F45 studio. Brilliant trainers who are very motivating and take a real interest. Excellent timetable and class options - even classes on Sunday morning 😀 Lovely bunch of regulars. Thanks guys you're awesome 💖💖

Very motivational and supportive environment. Makes working out enjoyable and easy!

I came from F45 IFSC I'm Dublin and I loved it, but F45 East Fremantle has honestly hanged my whole move to Perth. Not knowing anyone in a city can be scary but everyone here has always made me feel so welcome, and as for the workouts! Well, let's just say they can never just let the easier workouts stay easy!
Never before have I enjoyed gym training so much. F45 East Fremsntle has an incredible friendly, inspiring and motivating atmosphere. The trainers are encouraging and push you when you need it. The general format of f45 is fantastic but the gym, trainers and community take it to another level. I'm hooked 🤗

Such a good gym! The trainers are extremely motivating and everyone encourages each other.

Great team, friendly members !

Great trainers, lovely members

Love it... the trainers push you through your mental barrier & bring out the best effort you have.

Great trainers who motivate me to want to train everyday and it's a studio with an amazing vibe.

Ive been going to F45 east fremantle now for around 4 months and its been the most life changing move of my life. The trainers are incredible and push you to be the best you possible. The challenge was incredible it not only changed how I looked at training but also my life style and eating aswell. Do yourself a favour and join up today.

Best fun I've had with training ever :)
Great daily workouts, excellent trainer and the best community!

Best studio I've been too.

Clean and tidy studio with great, enthusiastic staff.

Such a good club. Highly recommend

I'm hooked on F45.....loving it!!

East Fremantle F45 crew are the best. I'm not a gym fan but the trainers are welcoming and motivating. Best of all, the workout is over before you know it! Who thought workouts could be so gruelling and so fun.

Love how varied and effective F45 is! The trainers are lovely also and we always feel welcome.

East Fremantle studio is the best studio! Trainers are sooooo helpful, friendly and encouraging. No better place to work out!
Love this gym! Trainers are great. One thing you hear about f45 is that they don't focus on technique. Cant fault the trainers at East Freo. Always checking technique and very motivating!

Love the trainers at F45 East Freo!

F45 East Fremantle is like becoming part of a family! The trainers and the participants are all so friendly and supportive of each other. My husband and I work away FIFO and the team we're happy to cater our membership to our roster. We look forward to attending classes each time we are home!

Really great atmosphere. Highly recommend.

Excellent gym and trainers. I feel so supported and my fitness has improved significantly!! Thank you!!

Great coaches, great facilities and great atmosphere

Amazing workout love it 45 mins circuit
I love F45 Freo and I think all the trainers are just awesome

Awesome studio-incredible trainers!!

Welcoming and friendly environment, fun and supportive coaches!!

Been a member at East Fremantle F45 studio since it opened. The trainers are so supportive & provide great instruction & motivation. It's such a great environment & the energy is great.

Best gym experience I've had add
Earn "FREE Week of Training" with our Loyalty program
Earn points when you complete activites
Every time you Check-In

1 point

Share on Social Media

4 points

Post a review

5 points


Redeem Points for rewards
FREE F45 Keyring

10 points

FREE F45 Cap

20 points

FREE F45 Towel

40 points

FREE T-Shirt

80 points

FREE Heart Rate Monitor

100 points

FREE F45 Duffel Bag

100 points

FREE Week of Training

150 points
Enter your Name and Mobile number to join the program or check your rewards.
By registering for this program, you agree to receive automated text messages from "F45 Training East Fremantle".
Opt-in not required for purchase. Standard data rates apply.
Subscribe to receive more offers and news
Join thousands of awesome people, there is only one thing to do.
Born in Australia, F45 Training is a team-based, functional training facility that places a huge emphasis on the 'three key factors' of motivation, innovation, and results. Merging 3 separate leading-edge fitness training styles into one consummate and compelling group training experience for its members. F45 Training combines elements of High-Intensity Internal Training (HIIT), Circuit Training, and Functional Training.
The fusion of these three training concepts has lead to the development of 31 different, 45 minute workout experiences, with more in development by our F45 Athletics Department, meaning you'll never do the same workout twice. This combination of interval, cardiovascular and strength training has been proven to be the most effective workout method for burning fat and building lean muscle.The variation of our workout programming keeps our members challenged, eager to grow and ready to have fun.
Ready to join the movement? For more information visit us online www.f45training.com
Location
12B/258 Canning Highway
Bicton, WA, 6157
Everything you need to know from our blog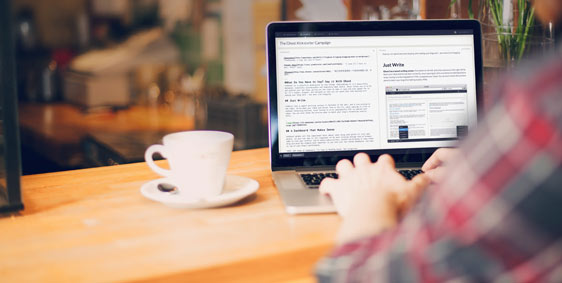 posted on 04/04/2018
by John T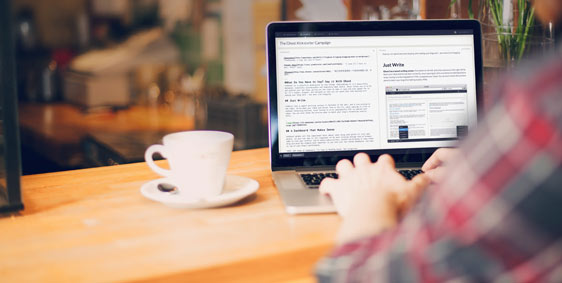 posted on 04/04/2018
by John T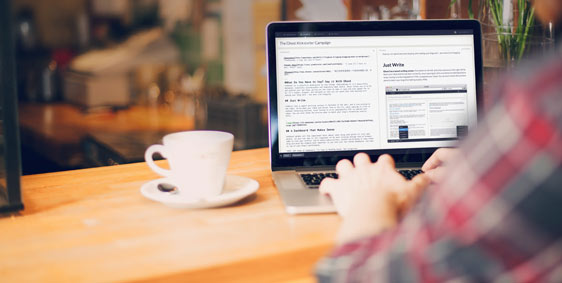 posted on 04/04/2018
by John T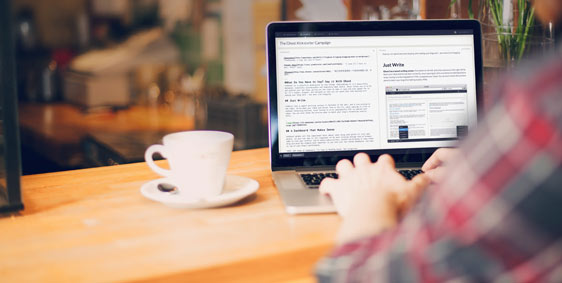 posted on 04/04/2018
by John T