Call / Text Us: local_phone
Email Us: email
INNOVATION. MOTIVATION. RESULTS.
Contact Us send
CLOSED
Today: 07:00 AM - 10:30 AM
We have a special offer ready for you
2 Complimentary F45 Workouts + 20% Off First Month

Expires in 1 day

Available: 15

We offer training, not competing, in a team-based environment. There are no points or leaderboards. Timed intervals allow everyone to perform at their best, with motivation from each other, as well as our top-notch coaching team.
F45 8 WEEK CHALLENGE

4 February - 31 March

• Daily Meal Plans & Recipes • Weekly Blogs and Videos
• 45 Point Plan to Guarantee Results
Customer Reviews
4.98
star
star
star
star
star_half
based on 173 reviews
Great strength workout today! Energy was high.

Great workout today! Heart rate stayed high.

Amazing variety and beautiful clean facilities!

Great to be back in the gym! Workout today was grueling but worth it!

The online workouts are great. Thankful for this team during quarantine.

Today's workout was great! Weight based and you could push yourself as hard as you wanted!
Today's workout was tough but a good one!

F45 Training is my preferred training of choice. The workouts will challenge you and the trainers will push you no matter your fitness level.

F45 is my Absolute favorite for a 💪🏻Great Workout 💪🏻 Always a positive vibe! Love Betsy, she's the Best, always finds a way to motivate you to dig deeper!

Great workouts, fun environment, the best trainers around

Best part of my day! Great workouts and a fun environment.

Piston was a great workout!
New class! Great as usual

Love f45! Completely changed my fitness routine for the better

Best gym, trainer and workout of all time and I've tried them all!

Such a amazing place and great people 😍💪🏻
Great session gets you going to the max!

This is a great place to work out. In and out in 45 min. High intensity with great people!

The most fun you can have at the gym!

Love working out at F45 Fairview. It's the best 45 mins of my day!
Awesome workout, instructors and atmosphere!

I'm not gonna lie I was dragging butt this morning at F 45 training Fairview triple double was kicking my butt

Another great workout at F45 training Fairview. Red diamond was the weight based workout.

Hands down the BEST workout with the BEST instructors!
The absolutely best workout ever..

Amazing place to work out

Love Saturday's Hollywood workout!

What a great workout today at F 45 Fairview it was the start of my new eight week challenge
Great workout and looking forward to seeing some great changes in the 8 week challenge starting on Monday
Earn "FREE Month of classes" with our Loyalty program
Earn points when you complete activites
Every time you Check-In

1 point

Share on Social Media

4 points

Post a review

5 points


Redeem Points for rewards
FREE F45 keychain

25 points

F45 Trucker Hat/Bottle

75 points

F45 LionHeart

250 points

50% off one month's membership fees

300 points

FREE Month of classes

400 points
Enter your Name and Mobile number to join the program or check your rewards.
By registering for this program, you agree to receive automated text messages from "F45 Training Fairview".
Opt-in not required for purchase. Standard data rates apply.
Subscribe to receive more offers and news
Join thousands of awesome people, there is only one thing to do.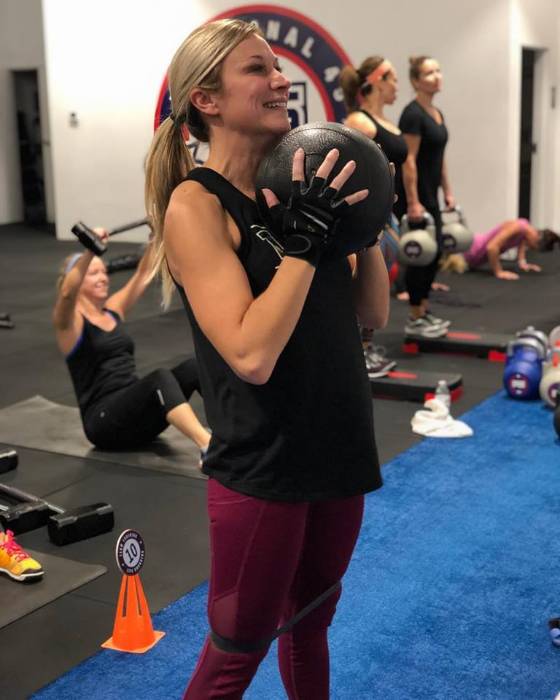 F45 Training first launched in Australia in 2014 and has recently received a tremendous amount of attention with exponential growth with over 1,000 studio locations in 30 countries becoming the fastest growing fitness concept over the past year.
F45 stands for Functional 45 with a focus on functional training (the number one fitness trend for 2018) sessions that are 45 minutes in duration where members burn 600-900 calories per session and are monitored by the F45 Lionheart HR monitoring system. F45 incorporates elements of circuit and HIIT training techniques with over 4,000 different exercises that are programmed into approximately 30+ routines with a range of cardio and strength-and-resistance-based classes (all 45-minutes-long) to burn fat, tone and build muscle.
Location
200 Town Pl
Fairview, TX, 75069