Call / Text Us: local_phone
Email Us: email
INNOVATION. MOTIVATION. RESULTS.
Contact Us send
Open now
Today: 05:30 AM - 07:30 PM
We have a special offer ready for you
2 Complimentary F45 Workouts + 20% Off First Month

Expires in 2 months

Available: 3
F45 8 WEEK CHALLENGE

4 February - 31 March

• Daily Meal Plans & Recipes • Weekly Blogs and Videos
• 45 Point Plan to Guarantee Results
Customer Reviews
4.99
star
star
star
star
star_half
based on 140 reviews
Awesome workout, instructors and atmosphere!

I'm not gonna lie I was dragging butt this morning at F 45 training Fairview triple double was kicking my butt

Another great workout at F45 training Fairview. Red diamond was the weight based workout.

Hands down the BEST workout with the BEST instructors!
The absolutely best workout ever..

Amazing place to work out

Love Saturday's Hollywood workout!

What a great workout today at F 45 Fairview it was the start of my new eight week challenge

Great workout and looking forward to seeing some great changes in the 8 week challenge starting on Monday
Good weight based workout!!!

Betsy was an awesome instructor.... great workout!
Great classes! Great trainers!!

Best workout! Each exercise is so fun and different from your typical group fitness classes.

Great workouts. Great trainers. Great atmosphere.
Fantastic workout and trainers!

Great workout today at F 45 Fairview

Great workout and I love that you are in and out in 45 minutes!

I LOVE this place! The programs are amazing and the coaches are even better! If you're looking for a place that pushes you to be the best version of yourself then this is the place! Plus the community is amazing!!
So helpful and able to modify anything to keep you going

Love this place! Betsy is the best :)

Great and inviting environment.

What a great workout today at F 45 Fairview West Hollywood was the concepts one hour long 830 cal later

Awesome workout today, as always!

Best part of my day! Great workouts and amazing environment.

Hands down, my favorite place to go to. I've been to several gyms and nothing beats F45 Fairview. I love the motivation and the push I get when I feel like I can't finish. Everyone's gotta try F45! They don't know what they're missing out on. The workouts are effective and the vibes are just great/fun!!!
What a great workout today that 45 one hour Hollywood cardio-based format come get you some

Love the atmosphere here! All the trainers are dedicated to your fitness journey despite what level you start at.

F45 is a great comprehensive workout that is suitable for people at all levels of fitness! The atmosphere is very accepting and motivating to help push you further than your comfort zone in just 45 minutes. Highly recommend checking out this program and studio.

Great workouts. Great trainers. That's all you need.

Great workout today at F45

F45 in Fairview is great workout. The instructors are motivating and the other members help push you. No judging, no hang ups.
Love the encouraging team atmosphere!

Always challenging and the coaches are amazing!
Love F45! Amazing workout!

Never felt better! After 6 weeks of workouts here I am feeling fantastic. More limber, more confident in the ability of my body. Slimming down! And most importantly, happier ☺️

Down 10 pounds, almost two inches in my waist, and have gained back confidence in the abilities of my body! Thanks F45!!

Great workout today after a week of being off because I was sick now I'm back at it come work out with me I can get you in the first couple times for free

The best workout EVER! I don't care who you are! :D

the challenge program isnt monitored enough in my opinion.

Absolutely love F45 Fairview! Been at it 2 months now and feel amazing! Down 17 pounds and several inches, which is very motivating! Highly recommend!
Looking for a way to kick start your weekend, F45 Fairview is the place to be! Trainers that provide great energy and a you CAN push to reach fitness goals. Love the F45 team!!

Incredible workout working every part of the body! The coaches are so encouraging and help push me to my full potential!

The trainers at F45 know how to push you to the limit! The atmosphere is always great and I love that just as soon as you feel like you're getting comfortable they change the workouts to keep you out of a plateau.

Tons of Variety in workouts. Friendly and helpful coaches! Love it!

Variety, Challenges and a great Community!

Great coaches and workouts!

Down 3.5% body fat in 2 weeks thanks to this AMAZING community. So supportive, so motivating. LOVE it all around.
Awesome class today. Come workout with the team and burn some calories and have a blast doing it!!! F45 Fairview

What a great workout! Go give it a try! You won't regret it!

What a wonderful day to spend mother's

BEST GYM EVER. Life changing. Supportive trainers. Welcoming patrons. Strength built in days.

LOVE THIS GYM. Best workout classes I've ever attended. So supportive and dedicated trainers ready to head you succeed no matter where you start!

I was really nervous to try F45 but the trainers and other participants were so supportive I had a great time.
Awesome workout today docklands was the bomb

Why didn't I come sooner. No boring workouts here

Getting back isn't easy but this group is definitely making better.

Great balance in cardio workouts, strength workouts with a great community, patient coaches and an amazing environment!

First class and was a bit anxious! Lisa and Betsy were awesome trainers!

I finished the 6 week challenge and met my goal- so I signed on for 6 more months because now that I'm leaner and stronger, I know I can reach the next goals I've set for myself. The atmosphere of congeniality and encouragement is so welcome and refreshing! Kiersten and Betsy keep it real and fun. is
Great coaches, beautiful facilities, and awesome workouts!

Great workout, encouraging leaders.

Amazing workout! Exactly what I was looking for. Challenging but so worth it. Great atmosphere and very welcoming. I look forward to going each day. Totally different workout every time.

Love the way it is organized!

Great class based workout program. Lots of fun, hard work, and you work at your pace.

Great classes!! Betsy the instructor does a great job, learns everyone names, and makes it fun!! I am only a week in but I love it!
This has been the best environment for getting in shape and even going further than I thought I could! I've needed to be surrounded by fun, motivating, and encouraging people to reach some goals!

Great workout and in an encouraging team atmosphere. I will definitely be returning!

I absolutely love this place!!! Betsy is the best!!! 💪

Today was day one of my journey to good health and fitness, and I couldn't be more excited to be doing it at F45 Fairview! They helped me and encouraged me, and I can't wait to get back tomorrow!

I'm two weeks in and down 3.9% body fat. I've done a lot of different training - this method hits all your needs and you cannot beat what you get in 45 minutes. I could never accomplish this on my own. And enjoy it- 😜

Great workout! Great people!

Love this place ...I would recommend to all

The trainers at F45 are awesome. Knowledgeable. Encouraging. Motivating. Betsy and Jason know their stuff
Love the workouts at F45. Tonight was only my second class but I'm super impressed! And they go by so fast!

This is the best workout with the best trainers!!!

Great first workout! Went by fast and felt strong.

Great class with Amazing coaching and energy.
I seriously love the workouts, they are easy to tailor to your needs while still feeling like you're getting a great workout in! Plus the food plan they provide for the 6 week fitness challenge is delicious and SUPER EASY to follow!!! It's like "get healthy for dummies" lol

Excellent program. Requires dedication but overall results are already worth it!

Great workout today to get ready for Super Bowl Sunday

Great classes! Challenging workouts, but adjustable to fit each person's individual needs. I love it and feel great.
Best coaches. Energy is high. People are fun. Real results are seen here. This place is amazing.

F45-Fairview rocks!!! Great workout; great trainers; great vibe...

F45 is fast, fun, and furious. It's innovative technology helps guide you through the workouts with ease. The atmosphere is always pumping and I promise you will never leave feeling like you didn't work it! Changing up the timing intervals and exercises keeps it fresh so no worries about repeating. If you've been thinking about trying it - what are you waiting for?!

F45 is such an amazing workout. But beyond that, the Fairview location specifically has a great community of people to support you. Having leople

Best workout I've had in years!! Love the trainers and classes!

I absolutely love F45! It is the perfect workout, never the same and always challenging you. What's even better it's like a family.

F45 is the perfect blend of cardio and weight training. I have started to see results from the type of workout this is! I love it. So glad I joined.
Amazing trainers and excellent workouts!

Great trainers and awesome workouts!

F45 is amazing! Staff is so friendly. I found out I was pregnant a few months ago and they adjust the workouts if needed.
Earn "FREE Month of classes" with our Loyalty program
Earn points when you complete activites
Every time you Check-In

1 point

Share on Social Media

4 points

Post a review

5 points


Redeem Points for rewards
FREE F45 keychain

25 points

F45 Trucker Hat/Bottle

75 points

F45 LionHeart

250 points

50% off one month's membership fees

300 points

FREE Month of classes

400 points
Enter your Name and Mobile number to join the program or check your rewards.
By registering for this program, you agree to receive automated text messages from "F45 Training Fairview".
Opt-in not required for purchase. Standard data rates apply.
Subscribe to receive more offers and news
Join thousands of awesome people, there is only one thing to do.
F45 Training first launched in Australia in 2014 and has recently received a tremendous amount of attention with exponential growth with over 1,000 studio locations in 30 countries becoming the fastest growing fitness concept over the past year.
F45 stands for Functional 45 with a focus on functional training (the number one fitness trend for 2018) sessions that are 45 minutes in duration where members burn 600-900 calories per session and are monitored by the F45 Lionheart HR monitoring system. F45 incorporates elements of circuit and HIIT training techniques with over 4,000 different exercises that are programmed into approximately 30+ routines with a range of cardio and strength-and-resistance-based classes (all 45-minutes-long) to burn fat, tone and build muscle.
Location
200 Town Pl
Fairview, TX, 75069
Everything you need to know from our blog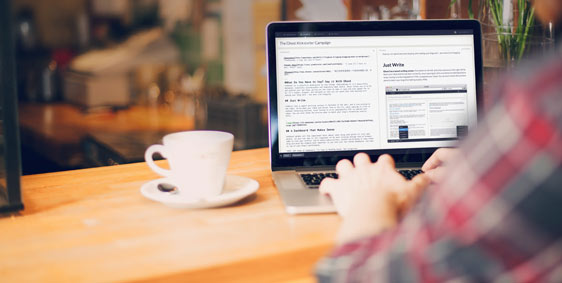 posted on 04/04/2018
by John T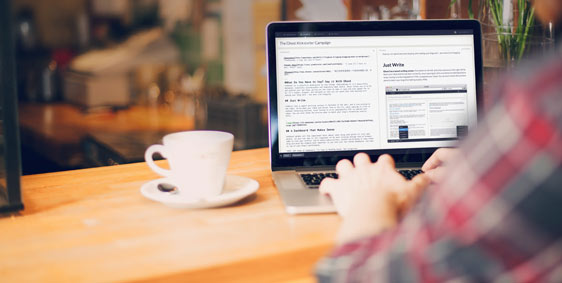 posted on 04/04/2018
by John T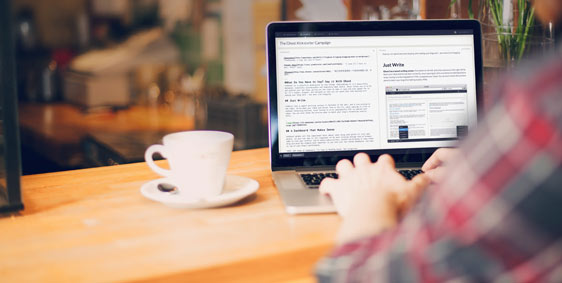 posted on 04/04/2018
by John T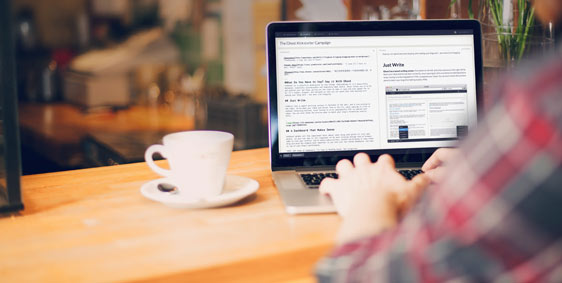 posted on 04/04/2018
by John T