Call / Text Us: local_phone
Email Us: email
INNOVATION. MOTIVATION. RESULTS.
Contact Us send
Open now
Today: 04:45 AM - 08:00 PM
We have a special offer ready for you
1 WEEK FREE TRIAL

Expires in 3 months

Available: 6
Customer Reviews
4.97
star
star
star
star
star_half
based on 113 reviews
Best 45 minute workout!!! Great thing to get addicted to!!! ♥️

The class was great! Loved the workout and the energy. My only issue was that I was the first one to arrive and neither of the instructors spoke to me when it was very obviously my first time. Nevertheless, they were great at explaining the process and each lift to the whole class. Definitley want to go back!

Awesome workout that you can get through under an hour, not have to set anything up like you would at a regular gum, and have people around you to to compete with! I highly recommend F45

F45 keeps you focused and you never do the same workout twice. It's a fun and positive atmosphere

Awesome people, atmosphere and butt-kicking workouts!

I absolutely love the F45 workout style! I get such a great workout that's also fun! The trainers at F45 Heath are super helpful and motivating . Definitely come check it out!

Awesome staff and great workouts!

Elle and I have so much fun! If you want an awesome workout with wondrfk
Totally in love with this place, the trainers and my new body ❤️

Nothing but good things to say about F45 Heath! The coaches are wonderful people and so encouraging to all those that take their class. Highly recommend if you're wanting a top notch, butt busting workout!

Love the workouts and trainers!

I wish there was an option for more then 5 stars, F45 is amazing! Love the functional workouts and my F45 family! Helps to always stay motivated even on the days where you need a little extra push. 5 stars all around!

Awesome people and great workouts! Absolutely loved it!!

This is by far my favorite workout place! The trainers, workouts & energy are always the best. (Even EARLY in the morning.😅)

I love going here to workout!
F45 has been life changing for my husband and I. We almost instantly saw a change in not only how we feel but I physically by the second week started noticing a change. We enjoy working out together and the atmosphere of the gym is so welcoming! Great group of people.

Best workout!! Jeff and Morgan are the best

Love the variety of workouts and the great atmosphere!

F45 is such a good workout, it's seamless and efficient. Easy to show up, get a good workout in and continue your day. Love it.

After a full month of doing 2-3 classes a week , I can truly see

Best workout ever! F45 challenges me in a new way every day!

Great workouts! You can definitely feel yourself getting more in shape every week you go

F45 Heath is amazing! Best owners and trainers!
Love this gym! All the trainers are so friendly and helpful and the workouts are amazing.

The fact that I am still regularly attending F-45 after almost 9 months really is a testament to how great F-45 is. I get bored super easy and all of the workouts are different. Plus that the instructors in Heath are amazing and motivating.

Can't say that I love going to the gym but I do love the length of time each class is. I love that the classes change daily & the music is amazing. Sometimes I just feel like dancing during my rest periods. Coaches are great & the atmosphere is amazing. Looking forward to my session tomorrow.

I love going here and working out

The best workouts I've had are done at F45!

awesome environment and coaches!!
The workouts do not disappoint! Loving all the trainers, super friendly and make you feel right at home!

Thanks to F45 I have improved my time running a 5k. Was able to get 9th place in my age bracket

F45 is such a great workout! I love that they switch it up each day with cardio and strength. No week, day or workout is the same!! Also, everyone at the Roackwall/Heath location is so nice and encouraging!

Love this place! Awesome people and awesome coaches. Excellent 45-60 minute HIIT workout that gets your heart rate up and calories burning.

I will never lift weights again. By far the most comprehensive cardio and strength training available and easy on you joints. Staff always has a great attitude. Life cha gong

Love it!! Great workout and atmosphere

F45 is so much fun!! I love going there every morning and working out! I look forward to going there every morning!
Drop your gym memberships, best work out you'll ever get starts at F45💪🏽 I've never felt more motivated!

Enjoyed to Cardio Circuit. They did a great job explaining the exercise before you started.

Great atmosphere!! It kicks my butt everyday but totally worth it!!!

My newest obsession! I actually look forward to getting my butt kicked every single day now that I joined F45! Everyone is so nice, welcoming, and HELPFUL in making sure those 45 minutes are the best time spent!

First time , Work out was great but the instructors were lacking .

My daughter and I both love it. Great workout for all!

Love my F45 team! Great motivation and coaching!
Best fitness place I've ever been to! The workouts are great, the classes are convenient and the trainers are extremely helpful and friendly. Can't recommend this place enough

Great workouts! Definitely feel like I'm getting back into shape!

I switched to F45 after only 2 workouts!

F45 is a life changing gym! It is great for accountability and has awesome instructors to motivate you throughout your workout !

This is what I have been looking for in workouts! A group setting and a way to be pushed in an encouraging positive way!

I love everything about this place, the people, the workouts, it's the best.

Love the workouts and how they change daily. Always keep you on your toes and everyone is really motivating.
Fun workout today fun cardio

The nicest and most bada** trainers!

F45 is the key to anyone that wants to be in shape but doesn't know where to start!

Love this gym! Great atmosphere and coaches!

Best trainers. They even push an old man

Intense, a step above most workouts ♥️

It's really very nice workout camp .
Great workout and great staff

Best workouts I've ever had! The trainers are SO motivating and the workouts are never the same! 4:45am was never so much fun!!

F45 is the best fitness center in the Rockwall-Heath area. The coaches (usually two at each session) consistently motivate and ensure everyone is doing the movements properly/safely. Modifications are always an option for those who need them. Positive results are guaranteed with consistency.

Great workout @ F45 Heath!

LOVE my F45 family! It's cardio without being boring!

This is the best of the best! Great coaches that encourage you past what you think is your limit. I highly recommend coming in.
I love this gym!! The motivation is STRONG, which is what I need! The workouts are definitely workouts but somehow they make it fun! I definitely recommend to try it out because it's pretty great!!

Great atmosphere! Great coaches!

Love this place! My new addiction

I started going to F45 about 2 months ago, since then I have lost 5% body fat and gained muscle. The atmosphere is awesome and I highly recommend doing a challenge!

So glad I found this place!! Gave the free week pass a try and now I am
F45 has given me my motivation to get back into a healthy lifestyle! The coaches are amazing and are always your biggest cheerleaders, especially when things get a little tough in workouts! I'm a forever fan! Thank you F45!!

Love my F45 Family, the best investment I've made for myself this year! I've tried different workouts and classes, this by far has them all beat! I highly highly recommend them to anyone with any fitness goals whether it's to lose weight, gets stronger, tone up, whatever! They are great and care about your goals!

Love this place! Always a different workout

F45 is a great mixture of cardio and weights ; flexible times and scheduling ; the coaches rock

I highly recommend this place! The workouts are extremely effective. They are constantly mixing it up which im a big fan of because nothing ever seems routine/repetitive. The staff is very friendly and help guide you at your own pace whether you're a fitness fanatic, ex athlete or just trying to lose a little weight. The gym is very clean and has a great atmosphere. I'm glad my wife signed me up. Jeff and Morgan are the best!

Love all the encouragement from the coaches and the workouts are killer. The class times work great with anyones busy schedule!! #hooked

I know there is a lot of F45. But Jeff and Morgan make this one special.
Love F45! Fun atmosphere and awesome workouts!

Love the fast paced workouts... always different and it is so fun, the time seems to go so fast! Have changed my body in just 2 weeks!!!

We love our F45 fam. Every workout is different and we always leave drenched in sweat.

I signed up for a free week trial last week and I'm instantly hooked. I've never worked so hard and loved it. F45 is challenging, exciting and shows results fast. Everyday is different which keeps it fun.

If you want to leave a place feeling 100% accomplished and determined, go visit F45! The staff are some of the most down to earth people you will come into contact with and the environment is second to none! Try it once and you'll be hooked.

Highly recommend. Fun environment to work with

F45 is the absolute best gym I've been a member of. Camaraderie, accountability, challenging & fun. I hadn't been consistent with working out for more than 10 years and since joining F45, I've been 3-5 days/week for almost 2 months straight. Lost weight, lowered body fat and gained muscle mass. Doesn't get better than that!
By Far the best workout I have ever had. I don't think I will ever try another program. The trainers are all amazing and encouraging

Great workout today...good format to go heavy

Awesome trainers and many class times to choose from. Expect amazing results.

Highly recommend f45 training. It's hard work without the hassles of normal gym or at home trying to figure what to do next. It's all laid out for you to just get in and get out with a really great workout.

Great Trainers and great atmosphere. They have the knowledge and care about members goals, and want to see everyone achieve their goals. Would highly recommended!

Love F45! Something different each day!

All workouts are different and fun! Awesome coaches that push you and encourage you to keep going. Love F45 Heath!!!

Such a great gym! The trainers are amazing and always uplifting. The gym is always clean and the workouts are GREAT!
The best place to workout for sure!

The BEST facility and environment, always motivating!

Really motivational traniners

Great training and team environment. The trainers and owners do a great job of pushing you to achieve goals and results. I would highly recommend.

Great workouts and staff😊🙌🏼

F45 is awesome! Jeff and Morgan are great trainers/motivators the people who workout there push each other and the workout ls are great!
This place is awesome. Great workouts! Awesome instructors. Love the environment!!
Earn "2 Weeks FREE" with our Loyalty program
Earn points when you complete activites
Every time you Check-In

1 point

Share on Social Media

3 points

Post a review

7 points


Redeem Points for rewards
FREE F45 Kettlebell KeyChain

25 points

FREE Trucker Hat

30 points

Water Bottle or Towel

55 points

FREE T-shirt

100 points

FREE LionHeart

125 points

2 Weeks FREE

150 points
Enter your Name and Mobile number to join the program or check your rewards.
By registering for this program, you agree to receive automated text messages from "F45 Training Heath".
Opt-in not required for purchase. Standard data rates apply.
Subscribe to receive more offers and news
Join thousands of awesome people, there is only one thing to do.
F45 Training is where a team comes together to build strong bodies together. Since our opening, we've been focused on results and fostering an atmosphere that people of all fitness levels can feel comfortable getting their workout in. We even offer a free trial for newcomers!

Each of our workouts are diverse and flexible because we know everybody needs something different to thrive. We're here to hold you accountable to your goals and support you every step of the way on your journey to changing your life. Personalized training makes all the difference in your fitness, and with trainers as qualified as ours, the body, strength, and confidence you've been looking for starts here.
Location
824 Steger Towne Rd
Rockwall, TX, 75032
Everything you need to know from our blog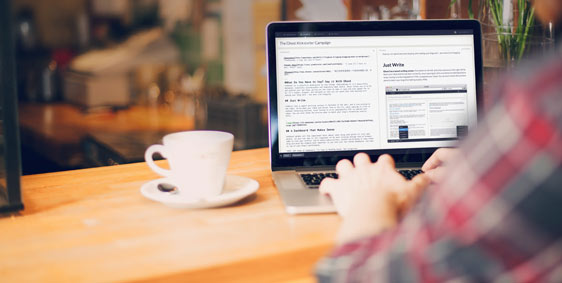 posted on 04/04/2018
by John T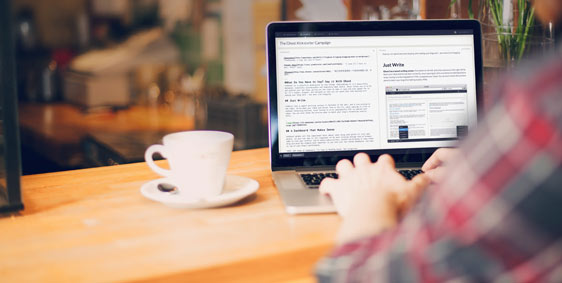 posted on 04/04/2018
by John T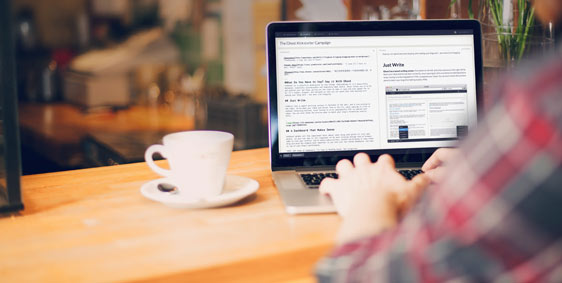 posted on 04/04/2018
by John T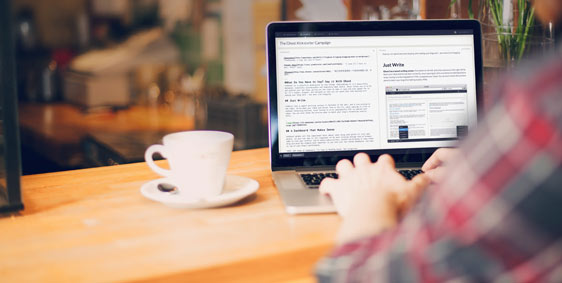 posted on 04/04/2018
by John T