Call / Text Us: local_phone
Email Us: email
INNOVATION. MOTIVATION. RESULTS.
Contact Us send
CLOSED
Today: 05:15 AM - 07:15 PM
We have a special offer ready for you
A 7 Day Free Trial at F45 Training Melton

Expires in 6 months

Available: 13
F45 8 WEEK CHALLENGE

8 October - 2 December

• Daily Meal Plans & Recipes
• Weekly Blogs and Videos
• 45 Point Plan to Guarantee Results
F45 Training Melton - Gallery
Customer Reviews
4.96
star
star
star
star
star_half
based on 258 reviews
Every session makes you stronger fitter and addicted to the amazing endorphins once you complete each session, highly recommend anyone to try it at any fitness level 👌

7 months on and I'm still addicted.

I love everything about F45 Melton! Fantastic classes and trainers who motivate you to push your limits!

There is no better FITFAM than F45 MELTON
It's amazing and makes people work really hard to achieve their goals and the staff are so nice and supportive!! Definitely coming here again😁

Great team atmosphere to work out

I've completed week 3 of the 8 week challenge and am already healthier and stronger. Bring on the next 5 weeks!

Best Classes, Best Trainers. Best results

Team spirit and great atmosphere
Great environment with great trainers

F45 Melton is such a great place to improve health and fitness.

I'm loving the results of the 8 week challenge. I feel more alert and stronger 💪🏻

Love this place... great atmosphere to achieve all of your fitness goals.

Awesome gym ,awesome staff!! 💪🏻💪🏻Come for a free trial and experience greatness yourself

Best Studio. Best Team Training. Best Trainers. You don't lose your motivation. F45 keeps you coming back for more. 💪🏻💦🏋🏼‍♀️🥵

Great environment, the trainers are very motivating and enthusiastic!
It's all ready to go, all you have to do is show up!

F45 is the place you wanna be to start your fitness journey. I was scared at first not being fit or skinny enough to be able to keep up with the crazy workouts I'll see on social media, but doing that first class made that fear go out the window and push forward. The trainers and everybody else in the studio is very supportive and friendly.

Amazing atmosphere everyone is very welcoming and trainers are amazing always there to push you to achieve your goals .. love it !

Love the team at F45 Melton!!

If your looking for a workout that kicks your ass every session and pushes you to the limit F45 is where it's at 💪🏼🔥🔥 have amazing support from fellow mates and the trainers go above and beyond. Take it from someone who wouldn't go anywhere near places like F45 but now absolutely enjoy it & love it.

Love F45. All the hard work is done for you, you just have to show up and exercise.
It was my first session today and I can honestly say from the minute you walk in you're made to feel welcome & comfortable. I would encourage anyone to give it a go!!

After 2 an a half weeks of F45 it feels so good to be back into a workout that I know kicks my ass and makes me push myself to my limits. Absolutely love F45 😍

Good little group! Not only great workouts I've never been able to acheive myself or even with a PT but the music motivates greatly too. This is a parents ideal workout. 45 mins and your done

Love training at Melton F45! Awesome trainers and a great mix of cardio and weights. No two sessions are ever the same.

Another awesome session this morning! Sweat is just my fat crying!!!!
Great place to train. Trainers and members are great. Give it a go, you won't regret it!

Love love love F45 , makes me push myself every session

Best decision I have ever made in regards to gym and healthy Life Style.

Great studio. F45 is one of the best decisions you will make.

Love this place. Keeps me motivated. The best Trainers

Great workout and atmosphere
Could not recommend a better gym! So fun and motivating!

Great team training and amazing trainers

Thoroughly enjoyed it. It didn't even feel like 45 mins the time just flew. Felt fantastic after the workout

Another great workout #smashedromans

Best gym and training program I've ever had!! Exceptional trainers who are the best motivators to help you reach your goal whilst providing support all the way!!
Great community vibe... everyone on the same journey... such a great place

excellent friendly trainere

Excellent working out environment. Very neat , staff and members are super friendly and supportive. Always positive vibes. Have a free trial and see for yourself .

Super supportive staff, love having form corrected and being pushed to my limit for optimim

Perfect for lunchtime workouts. On time - every time
Love F45 better than an ordinary gym

Great studio with great staff to really get you back in shape. Highly recommended

Great workout with amazing atmosphere and trainers
Training with the team at F45 Melton has changed my life for the better. I love attending the classes and smashing my goals, creating a fitter, healthier and happier version of myself!

The best way to lose weight with a group of people that encourage and support one another :) F45 has become my second home I just don't feel right if I don't attend a class. If your thinking of joining do it you won't regret it.

How good is this joint at F45 Melton, it's great and very welcoming. Try it for free and get hooked on changing your habits for good.

Love F45 Melton! Great atmosphere and awesome trainers :)

Best decision I've ever made. 8 weeks is flying by

Great facility... Great way to achieve your fitness goals.

I've never trained anywhere that continued to keep me morivated. The workouts and trainers are beyond amazing and are genuinely interested in helping you to achieve your best. Try the free 7 day membership and you will never look back!!!
If you are thinking about joining F45 DO IT!! It's the best decision I have made for my weight loss journey. The workout are intense

Amazing workout environment

Amazing trainers and team to be getting fit with. Keep the good work up team

Love it the trainers are really friendly and push you to achieve your goals

Love it so far only been doing for 2 weeks and the staff are friendly

The best fit fam I've been apart of EVER!!!
Excellent studio. Great trainers. Fantastic atmosphere.

Friendly place to be, totally addicted!

Love F45 Melton, the trainers are amazing

Great atmosphere and amazing trainers

You'll never look back. From the sessions to the staff this place is 5 star

One of the best decisions you will make. Achieve great results in a fantastic and friendly environment. Highly recommended

Best place to be if your wanting to lose weight. The support here is real my 8th class and I'm absolutely love it :)

F45 melton is a fantastic place to get fitter, healthier and stronger!
With help from the amazing team at F45 Melton, I am changing my life for the better, getting fitter, stronger and healthier each day! Thanks F45 Melton :)

Love F45 Melton! Great atmosphere and fantastic trainers.

Great facility to achieve those fitness goals... staff are awesome. Sign up... you won't regret it!

Love this place the staff are the best I have had fantastic results so far I recommend everyone to go check them out

Back after having over a year break, and it feels like I've never left! The crew are so supportive!
After my first week I was hooked,l!

Words can't even describe the great training this crew provide. Team training. Life changing.

If you want to get fit and healthy whilst having fun look no further.....

Really efficient and effective workout. Awsome!

Had my first F45 class last night & absolutely loved it. As nervous and shy I was everyone made me welcome especially the F45 members leading the class. Would highly recommend to anyone who are thinking about joining. Do it you won't regret it.
Great atmosphere and fantastic trainers at F45 Melton :)

Love going to F45 Melton! Classes are awesome and trainers are fantastic.

Love love love the Melton Staff

Amazing trainers and you really are treated like part of the furniture as soon as you get there. Love all the girls and guys that train at F45 Melton

Really intense. Made me work harder which I really like. I swear more than I usual. People were really friendly too. Had a great first day

One of the best decisions I have made to join F45.... such a great facility!

I was never one to go to gym on my own but F45 Melton has made me feel more comfortable then ever. They have a great team environment.
Great atmosphere, great trainers and outstanding format.

Great workouts with an amazing tram of trainers

This place is amazing, staff are incredible and everyone is so welcoming! Plus, the workouts are brutal and keeps you accountable!

Such a great facility to train in... the 'fitfam' has never been a more accurate description of this F45 studio.

Love f45 melton awesome staff and great atmosphere
Great atmosphere and the trainers are awesome. I would highly recommend to everyone

Amazing classes with great trainers to assist

Great place to train, best part is you don't have to think it's all set up to go and you will see results 💪🏻

Great place, great environment.

What a tremendous group of people to sweat it out with and a prodigious amount of welcoming support from the friendly instructors. So glad l was referred to F45 and l look forward to every session.
Super motivating team of people. Totally transformational !

best sweat sesh place and awesome trainers!!!

Great weights session today

Best workouts and trainers EVER!!

Just do it.... such an addictive concept and unreal environment. Highly recommended.

The absolute best training studio a person can ask for! The trainers and members are so supportive and make the early morning starts worth it. If I could give a 6 out of 5 I would...

Great trainers and amazing atmosphere 🌟
Great workouts,fantastic trainers , best part you actually do loose weight and tone up .Highly Recommend

Such a great facility... highly recommended

Absolutely love this place.

Love the workouts. Loads of fun

Amazing team and trainers!
One of the best decisions I have made. Great team and facility to really enjoy getting fit and healthy. Highly recommended.

F45 has changed me perspective about myself in many ways mentally, emotionally, my fitness and most of how on how I should really look afterself. It's the most fun environment with wonderful trainer's and members of my own community. I walked in with no friends and now I have gained more than enough friends in that place. My fitness level is at the place that I thought it was impossible. Come have a taste for yourself of what this amazing place is about.

Loving how much variety there is in each class! Each session is always different and you never leave unsatisfied or unmotivated to come back because you never no what is next!

Great space, great team. Very enjoyable environment to work out

Look forward to training every night. Not once have I done the same routine
Great atmosphere and energy in the room

4 week scan done!!! 5.5kgs gone!!! I'm so happy with my results so far with F45...cannnot wait to see what the next 4 weeks bring hopefully more sweat and tears!! Ha ha thanks team for the constant motivation to better myself!! Loving it!!

Fun workouts and you get results

Awesome group training clasd

Week 4 of 8 week challenge loving how much the trainers push you out of your comfort zone!! The atmosphere is amazing like one big Happy family! Highly recommended F45 to any one that wants a change in life!

F45 Melton best trainers and atmosphere. Look forward to going every day. Keep up the awesome work guys.

Great atmosphere, awesome trainers that push you! 11/10 recommend to anyone wanting to increase their fitness
One of best investments I have in my life. This place rocks.

best thing you can do for yourself is sign up.

Trainers are the best and they are there to help and push you through every class. Great classes, no 2 classes are the same. The other gym participants are also so welcoming. F45 Melton is a total recommendation from me

I'm doing the 8 week challenge and the food is so delicious the whole family enjoy them. Love the classes at F45 I always receive great support. Best part I'm seeing the results. I can now fit into my old jeans 😊😊

Amazing place with fantastic supporting trainers!

Awesome workouts, fantastic group of motivating people

One of the best investment I have made in my life.
Great coaches!!! Good friendly vibes, which make you come back 😊

I was looking for a fun new way to get fit and F45 provides that for me. Fast pace exercise in a safe and comforting environment.

There is nothing else quite like it... achieve your goals at a great facility with an unreal team of trainers!!

Loving the 8 week challenge so far! First week in and staying strong!! Thank you so much to the trainers that keep me motivated and push me to my limits plus some! Love it!!

Friendly staff and great atmosphere

So motivating, welcoming and fun!!

I was really surprised at how supportive and motivating all team members and other participants were. No matter their fitness levels! I felt really comfortable
Love being at F45 Melton! Amazing staff and amazing energy.

Fantastic workouts and amazing trainers

Great place, awesome staff, very motivating, helpful, friendly and informative.

can't wait for F45 bacchus marsh to open

Love the sessions and the trainers

An amazing studio backed up with amazing staff. This really is a great place to get fit and lose weight. Highly recommended

Amazing trainers and great environment
Just finished abacus such a great class

LOVE LOVE LOVE F45!!! If you don't come out of sweat dripping off you then your doing it wrong, but that NEVER happenes because the trainers push you to your limit and then push you over that...SO MUCH MOTIVATION and such a friendly, fun bunch of champions! Highly recommend to any one!!!

Awesome training and an friendly encouraging environment!

Great atmosphere with trainers who are extremely knowledgeable and encouraging

great place to burn those calories and sweat

Best decision I made in a long time joining F45 Melton. Friendly and knowledgeable staff making things easier to get in to the swing of things. Like minded members who are all inspiring helps keep the motivation going.
Amazing vibes and knowledgeable trainers pushing you to achieve your best!

Great environment! Awesome trainers!

Great group of people to be around

excellent staff and facilities

Great place to workout and meet people on the same journey. My results have been great since starting F45. Very happy.

Love F45! All the trainers are great, really encouraging and like to push you to your limits all while still having a bit of fun :)
The most amazing team and workouts!!!

The most motivating and exciting workouts ever, the team is great!

Great atmosphere and even better trainers!!

Loving the workouts. Something I couldn't do at home on my own. The team environment makes it so much easier to complete.

Love love love f45!! So motivating and such a great atmosphere - have learnt so much and met so many lovely people!

Amazing atmosphere and the trainers are awesome I would highly recommend this to everyone

Great trainers and timetable!

Great facility... great team.. looking for somewhere enjoyable to workout, then look no further highly recommended
Love love love F45! Keeps me motivated amd always a great fun workout!!

love F45! great trainers and fantastic community..

The most fun and exciting (and high calorie) workout you can do!! Cannot recommend highly enough!!

Love the push to achieve my fitness goals

Best decision to start F45. Great people great environment!!

Always a great start to my day, workouts are great that bit of challenge that I look for.
Great place, great staff and great atmosphere, love this place

Awesome session! I have to post something for the free stuff xx

Absolutely fantastic gym and the only one of its type in the area. Trainers are always friendly and welcoming, pushing clients to both work hard and have fun. Facilities are in fantastic condition and always clean. Have recommended to many and will continue to do so in the future.

Love it ! Thanks for pushing me to the limit to see results and feel

Fantastic staff, motivational and inspirational !

Fantastic, amazing staff, very motivational !

Amazing place with amazing training staff...
F45 is the place to go if you want your life to change for the best and your health. What motivates me is that I can see the change in everyone I see in and out of F45. The trainers are the best and you can't find people like them anywhere else and then music tops up everything. I love F45 because not only I can see the results myself but I can feel it too.

Best decision i have ever made! I feel so much fitter and stronger!!

Trainers are amazing and they push you to your limits and further. Would highly recommend to give it a go. You don't regret it. 💪

really brings out the best of you.

The best workout l've ever had!

What a great facility... staff are awesome! Started this journey with a little bit of hesitation, but now really enjoying going. Thanks F45
Absolutely love attending F45 Melton! It's such a wonderful team environment, and the trainers and members alike are so supportive!

Loved my session at f45 really feelong the burn

Absolutely could not recommend F45 Melton. The trainers are all so supportive, each offering their assistance in their areas of expertise, and helping its members achieve their health and fitness goals. The team have also created a great family environment, and I actually look forward to each session! If in doubt, do it, and you won't look back!

F45 is a life changing place. What motivates me is the atmosphere in there. When I first started at F45 I couldn't do a lot of things like push ups set ups burpees and a lot but now I am proud to say that I can do those things now from the help of those amazing trainers in every class.

F45 has been one of the best decisions I have made! i am so greatful to all the trainers and friends I've made from F45 in Melton for the constant support and encouragement during my journey with the FAMBAM! Thank you guys for your positive vibes and beautiful smiles that motivate me everyday!

F45 melton is such a great environment to be in. The trainers are amazing, the people are sil friendly and just everything about the gym is good !! Plus you get such a great workout (:

Such a great motivating place to train !
Staff are the best! and the classes make me get out of bed in the morning!

The best group fitness class. Always motivating and awesome tunes.

Best thing I ever did was get the courage to try out F45 Melton! 9 months and no looking back! Fitter and healthier than ever, lots of new friends and a love of working out that I never thought I'd ever have. Do yourself a favour and try it out!! You won't regret it!!!

Love every minute! It really is life changing. I can't get enough!

Great environment to be in

Best trainers in west. Providing an atmosphere where you feel safe and secure at your most vulnerable. There is nothing more raw then working on yourself and no place more equipped to do then at Melton F45. I always feel supported, important and celebrated with this lot. & the added bonus, they take all the hard work out of figuring out what training you will do, all you need to do is show up. Let's not forget their stock. So thankful.

I've been exercising for a while but it wasn't until F45 Melton that I realised how much fun I can have whilst also seeing results. I feel so much fitter and healthier and I actually look forward to waking up for the 5:15 class each morning. It's the best way to start my day!

Most wonderful community, everybody makes you feel so comfortable when you're so vulnerable. F45 is like a big family! So proud to be a part of it. 💘🏋🏼‍♀️
I used to go to the gym daily but never really knew what was right for my body! Ever since starting F45 I've really enjoyed working out and I feel like each session has real benefits! The trainers are so friendly and helpful and the environment is reallllly motivating.

Absolutely amazing trainings and the most supportive/motivating environment! Couldn't recommend it enough!
Earn "1 MONTH FREE" with our Loyalty program
Earn points when you complete activites
Every time you Check-In

1 point

Share on Social Media

1 point

Post a review

5 points



Outdoor Event

2 points

F45 Playoffs

3 points
Redeem Points for rewards
A FREE F45 Hat/Tank/T-shirt/Towel

45 points

A FREE Protein Shaker

50 points

A FREE Keep Cup

55 points

A FREE small bag of Prana On Protein

65 points

A FREE LionHeart

100 points

1 WEEK of FREE Training

110 points

2 WEEKS of FREE Training

200 points

1 MONTH FREE

400 points
Enter your Name and Mobile number to join the program or check your rewards.
By registering for this program, you agree to receive automated text messages from "F45 Training Melton".
Opt-in not required for purchase. Standard data rates apply.
Subscribe to receive more offers and news
Join thousands of awesome people, there is only one thing to do.
Born in Australia, F45 Training is a team-based, functional training facility that places a huge emphasis on the 'three key factors' of motivation, innovation, and results. Merging 3 separate leading-edge fitness training styles into one consummate and compelling group training experience for its members. F45 Training combines elements of High-Intensity Internal Training (HIIT), Circuit Training, and Functional Training.
The fusion of these three training concepts has lead to the development of 31 different, 45 minute workout experiences, with more in development by our F45 Athletics Department, meaning you'll never do the same workout twice. This combination of interval, cardiovascular and strength training has been proven to be the most effective workout method for burning fat and building lean muscle. The variation of our workout programming keeps our members challenged, eager to grow and ready to have fun.
Ready to join the movement? For more information visit us online www.f45training.com
Team Changing-Life Changing
Location
2/23 Glenville Dr
Melton, VIC, 3337
Everything you need to know from our blog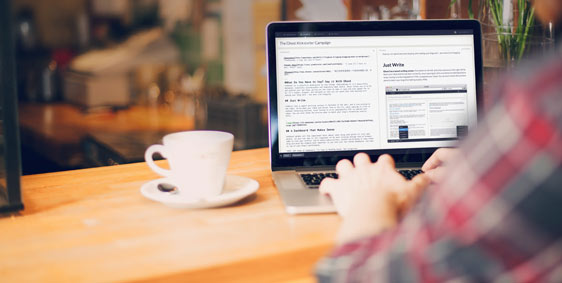 posted on 04/04/2018
by John T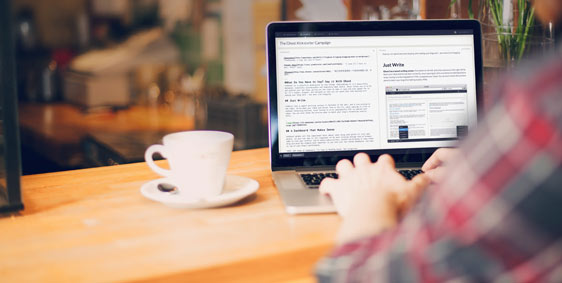 posted on 04/04/2018
by John T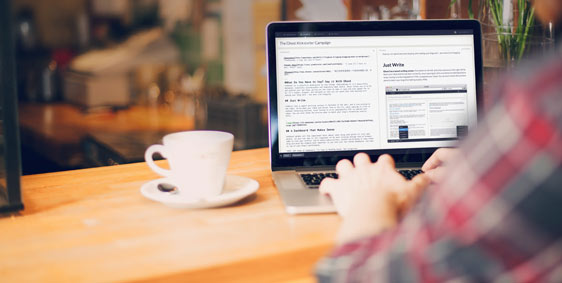 posted on 04/04/2018
by John T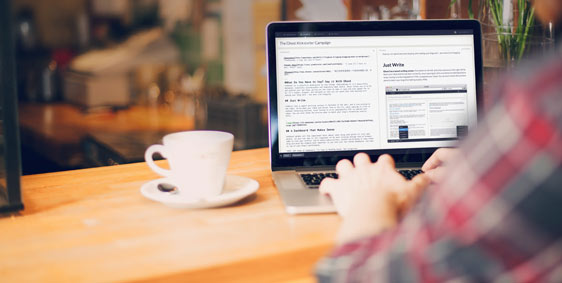 posted on 04/04/2018
by John T