Call / Text Us: local_phone
Email Us: email
Exclusive Introductory Offer
FREE INTRODUCTORY OFFER!

Expires in 1 month

Available: 20

Join our F45 Community Get started with a 3 Session Introductory trial. Receive a taste of F45, register now and experience our Life-Changing - Team Training.
Introductory Trial

Get started with a FREE 3 Session Introductory trial. 

Receive a taste of F45, register now, and experience our Life-Changing - Team Training. 

Refer a Friend

Share your love for F45 with a Friend and recieve a week free on your membership* 

Get a friend started with a FREE Trial here 

 

Class Schedule

Now running 9 F45 Ultimate Classes Daily! 

F45 is specifically designed to provide a functional full-body workout while improving energy levels, metabolic rate, strength, and endurance.

CARDIO

Mon, Wed, Fri

At F45, we like our workouts to encompass using different energy systems for a maximum burn. Our specially curated cardio workouts will use plyometric movements, timing and tempo to blast both your aerobic and anaerobic systems, resulting in fat burning, muscle building and metabolism-boosting sessions. Bring your A-Game to these high energy sessions and really put your stamina and endurance to the test!

 

RESISTANCE

Tues, Thurs

Resistance training is essential for building both muscle mass and bone density. Our strength training sessions use functional movement patterns to help our members to increase their muscle mass, and in turn, burn more calories every day, even at rest. Each resistance workout is designed to target power and stabilization for a solid base of functional strength, resulting in stronger, leaner, more defined muscles.

 

HYBRID

Sat

Get the best of both worlds by trying out one of our hybrid sessions! Combining our favourite cardio, resistance, agility and core movements, for an epic burn that increases your endurance, fires up your metabolism and improves your strength. In these sessions, you'll leave everything out on the floor to challenge both your body and your mind.

Meet Andy!

Name Andy, Fatboy

Home Studio F45 Newcastle

How long have you been with F45? Since May, 2016

What do you enjoy most about being a trainer? Block runs? Nah, I love being able to be in a fun and supportive environment that helps people achieve their fitness goals!

Favourite F45 Class Brooklyn

Favourite Workout Song Battlefield - Jordan Sparks

Favourite book Can't Hurt Me - David Goggins

Number one training tip-  HAVE A WHY!

Motivation is short term. Motivation is the two weeks you attend everyday before 'falling off the wagon' having a clear reason WHY you train is all the difference. It lets you look up at me when I say "10 burpees" and know WHY you're there!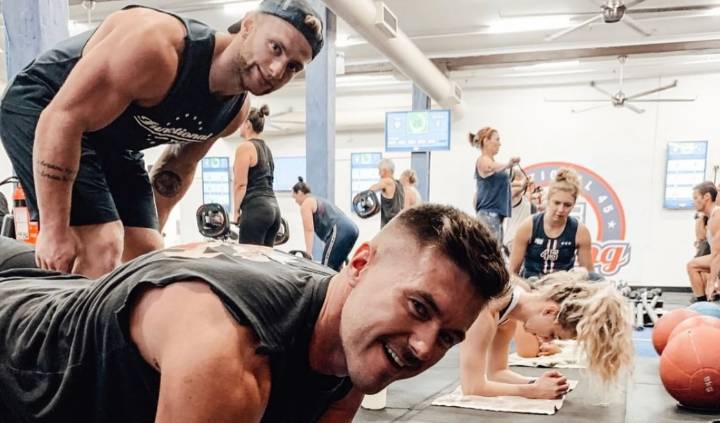 F45 style is a holistic approach to training, combining only the best parts of all cardio and resistance techniques. A group training experience that can only be described as unique, innovative, dynamic and most importantly FUN!
OUR CLASSES
Functional HITT
F45 is specifically designed to provide a functional full-body workout while improving energy levels, metabolic rate, strength, and endurance.
Team Training 
The team mentality at F45 Training helps members transform their lifestyle physically and mentally while encouraging community growth and a no-ego attitude.
45 Minutes 
F45 is one of the most time-efficient ways of training. We aim to burn up to 750 calories per 45-minute session.
F45 Team Training. Life Changing. 
F45 Life Changing - Team Training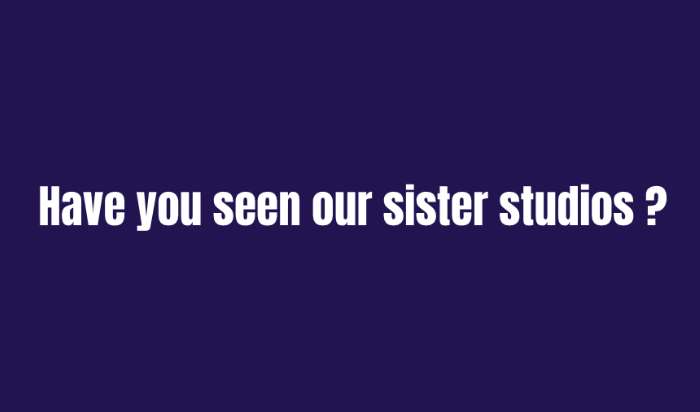 Click the links below to take a sneak peak inside our sister studios! 
Customer Reviews
5
star
star
star
star
star
based on 62 reviews
One of the best decisions ever made definitely life changing

Best decision I ever made! Newcastle team is awesome

Best results and training by far

Couldn't thank the team enough for changing me into the person I am today. Absolutely love my mornings in ya f45, it really gets me through my weeks. Mentally and physically

Best training I've ever done
Great place to train high energy and great trainers

Such a fabulous environment to train in! The trainers are excellent and it's highly addictive.

F45 Newcastle an awesome gym with professional and caring staff I highly recommend F45 Newcastle😉 it's a great community of friendly people who are all striving for their best selves 🙏🏿

Totally recommend F45 for those who want to get fit in a super friendly non competitive environment. The trainers are all extremely helpful and always create a positive vibe.

Excellent environment. Highly motivating and amazing trainers who are always willing to assist or differentiate exercises to suit the individual.

Great gym for group fitness

Great sessions, worked up a sweat! Would definitely recommend!
It's a vibe!! Best way to start my morning!! If you don't go to F45 then why go anywhere else?!?!

Good gym, vibes are always flowing and trainers are always helpful!

Friendly, welcoming trainers plus good atmosphere in the gym. Workouts are tough!

Awesome trainers and great for maintaining fitness

Great team, fantastic atmosphere at F45 NEWCASTLE!🎅😀
The best workouts, the most enthusiastic trainers. Such a welcoming environment!!!

The burpees suck but I look good now

F45 has been such a good motivator to push myself and get me out of bed and into the gym. I feel stronger, healthier and happier thanks to them

Great trainers who creat a fun and friendly environment to work out in 👌

Good atmosphere great trainers and just an all round good time

Great knowledgeable trainers that know exactly how hard to push you. Awesome environment for working out harder than you ever felt possible. 10/10.

The friendliest, most motivational and hard working team I have ever met. The trainers are with you every step of the way and are so welcoming when you first start. Don't know why I didn't join sooner
F45 Newcastle has been the greatest addition to my life and the best thing I've ever done for myself. The training is always so much fun! The best non-judgemental gym environment I've ever been in. All the trainers are incredible (especially Tay and Andy). I have turned up to F45 Newcastle with minor injuries and all the trainers have happily changed up the exercises for me so I could still participate to my maximum ability. The 8 week challenges that they run offer an extended opportunity to push yourself harder than you usually would. F45 Newcastle has become my family and my favourite part of my day ✨

Love F45!! The trainers are amazing- it's like one big family. So motivating. I look forward to it every day.

Best place to train and best trainers!

Absolute 10/10 experience the trainer's here make you feel welcome and it makes it so much easier to go everyday

I have been training at F45 Newcastle for the last 6 months and absolutely loving it

amazing motivated trainers achieving great results!
Great trainers, atmosphere and welcoming environment! Great workouts for every fitness level!

I tried f45 out for almost two months till these moments. I can confidently say that the 45-minute classes worked really well for me, and I always walked out feeling challenged and satisfied. In F45, they combine elements of HIIT, Functional Training, and Circuit Training has been proven to be the most effective workout method for burning fat and building muscles, which is my core goal to achieve in the time of my life. However, let me make it clear that my frustration wasn't due to a lack of assistance. Thankfully, having at least two coaches in the room (three, if you count the TV's) not only means there's always someone around to form-check but also—in pure Aussie form—to shepherd people like me. With some gentle manhandling, I started to get the hang of splitting my focus among the TVs, the floor markings, the coaches, and then, boom—class was over.

Love this place - keeps exercise both fun and challenging.

F45 Newcastle is the best gym I've ever been to. The trainers are welcoming and friendly, you can train at any level, the workout is planned for you, and the music is awesome. Do yourself a favour and try it out.

Unreal trainers! Love it.

Best place to train ever! So motivating!

F45 is a great environment that lets you work out at your own pace and choose your own weights. When I first heard of F45 I thought it was just a CrossFit gym and now I've learnt that it is much more than that. The trainers are very friendly and push you to work harder to achieve results.

Awesome facility with great trainers, good atmosphere and excellent class times! It's great being so central in town so I can duck to the gym before work and then it's all over in 45mins!
Best place to start your morning

F45 is the best!! The trainers are amazing & the classes are fun and exciting every day!!
Subscribe to receive more offers and news
Become part of our team, start changing your life today!