Call / Text Us: local_phone
Email Us: email
Best F45 Training Ossington Fitness Studio in Toronto
What is F45

THE F STANDS FOR FUNCTIONAL TRAINING, A MIX OF CIRCUIT AND HIIT STYLE WORKOUTS GEARED TOWARDS EVERYDAY MOVEMENT. 45 IS THE TOTAL AMOUNT OF TIME FOR SWEAT-DRIPPING, HEART-PUMPING FUN. 

CLICK HERE TO SCHEDULE
Customer Reviews
5
star
star
star
star
star
based on 5 reviews
Love F45 Ossington. I immediately felt really welcomed by all of the teachers, staff and fellow students. The classes are really fun and really hard so you push yourself more than you probably would on your own. Definitely would recommend.

Great atmosphere, awesome trainers truly life changing

Best studio in Toronto with the absolute best trainers. The workouts are always changing so boredom is not an option.

An amazing group of trainers and gym! Makes tough workouts easier 😊

Without a doubt, the best, quickest and most efficient and effective workout available! In addition to this, the community and extended family built at F45 Ossington keeps you "in check" and makes it easier to willingly show up to give it your all everyday!
Earn "$10 account credit" with our Loyalty program
Earn points when you complete activites
Every time you Check-In

1 point

Share on Social Media

4 points

Post a review

5 points


Redeem Points for rewards
F45 Kettlebell Keychain

10 points

FREE F45 water bottle

20 points

$10 account credit

30 points
Enter your Name and Mobile number to join the program or check your rewards.
By registering for this program, you agree to receive automated text messages from "F45 Training Ossington".
Opt-in not required for purchase. Standard data rates apply.
Subscribe to receive more offers and news
Join thousands of awesome people, there is only one thing to do.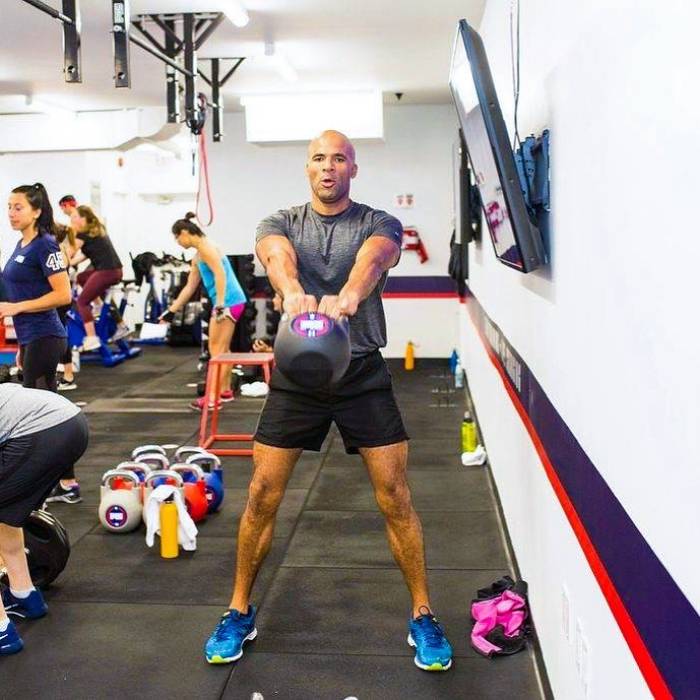 THE F STANDS FOR FUNCTIONAL TRAINING, A MIX OF CIRCUIT AND HIIT STYLE WORKOUTS GEARED TOWARDS EVERYDAY MOVEMENT. 45 IS THE TOTAL AMOUNT OF TIME FOR SWEAT-DRIPPING, HEART-PUMPING FUN
High Intensity, Circuit Based, Functional Team Training all in 45 minutes. Suitable for all ages & fitness levels. 7 Day Trial Pass available now
Location
829 College St
Toronto, ON, M6G1C9