Call / Text Us: local_phone
Email Us: email
21 Day Kickstarter

Join our F45 Community.

Get started with our EXCLUSIVE 21 Day Kickstarter!

Receive unlimited access to in studio classes, unrivalled support, education from our qualified trainers and ENJOY the process!

Register now and experience our Life Changing - Team Training. 

Register here

Class Schedule

Now running 6 F45 Classes Daily! 

F45 is specifically designed to provide a functional full-body workout while improving energy levels, metabolic rate, strength, and endurance.

CARDIO

Mon, Wed

At F45, we like our workouts to encompass using different energy systems for a maximum burn. Our specially curated cardio workouts will use plyometric movements, timing and tempo to blast both your aerobic and anaerobic systems, resulting in fat burning, muscle building and metabolism-boosting sessions. Bring your A-Game to these high energy sessions and really put your stamina and endurance to the test!

 

RESISTANCE

Tues, Thurs

Resistance training is essential for building both muscle mass and bone density. Our strength training sessions use functional movement patterns to help our members to increase their muscle mass, and in turn, burn more calories every day, even at rest. Each resistance workout is designed to target power and stabilization for a solid base of functional strength, resulting in stronger, leaner, more defined muscles.

 

HYBRID

Fri, Sat

Get the best of both worlds by trying out one of our hybrid sessions! Combining our favourite cardio, resistance, agility and core movements, for an epic burn that increases your endurance, fires up your metabolism and improves your strength. In these sessions, you'll leave everything out on the floor to challenge both your body and your mind.

Refer a Friend

Share your love for F45 with a Friend and recieve a week free on your membership* 

Get your training buddy started here.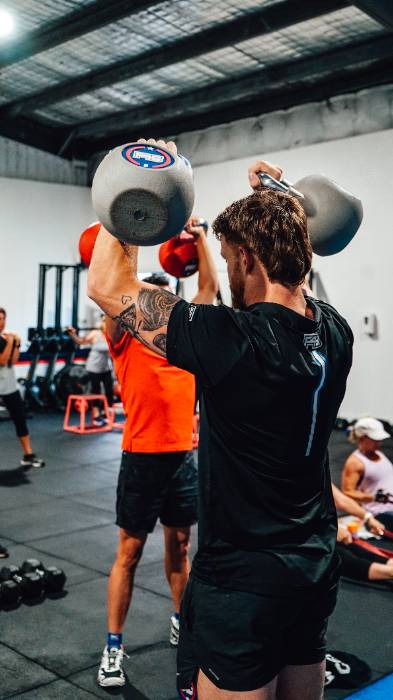 F45 style is a holistic approach to training, combining only the best parts of all cardio and resistance techniques. A group training experience that can only be described as unique, innovative, dynamic and most importantly FUN!
OUR CLASSES
Functional HITT
F45 is specifically designed to provide a functional full-body workout while improving energy levels, metabolic rate, strength, and endurance.
Team Training 
The team mentality at F45 Training helps members transform their lifestyle physically and mentally while encouraging community growth and a no-ego attitude.
45 Minutes 
F45 is one of the most time-efficient ways of training. We aim to burn up to 750 calories per 45-minute session.
F45 Team Training. Life Changing. 
F45 Life Changing - Team Training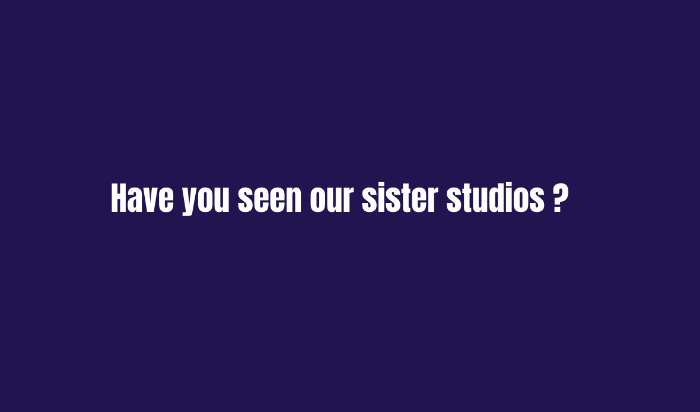 Click the links below to take a sneak peak inside our sister studios! 
Customer Reviews
4.98
star
star
star
star
star_half
based on 63 reviews
Great Environment, Even Better Trainers!!

I have to excitement and motivation from the trainers at each of my sessions. Love it

Amazing gym... why would u want to be anywhere else ve at this amazing place...

Never a dull moment with this lot 😜

Great atmosphere great trainers highly recomended

Love love love F45 super supportive trainers. Everyone is so friendly. Would not go anywhere else. My fitness has improved +++++

F45 is a fun, supportive fitness community where the trainers constantly encourage and challenge you.
Great up beat training and great trainers all round good atmosphere

Such a kind and inclusive environment - fitness for all ages and levels! No judgement, just encouragement all the way!!

Best mix between personal training and team based workouts!

Great atmosphere and fun training!

If i could give more stars I would.

Loving F45 Toronto, so glad I joined!
Great gym with excellent trainers. Classes keep you moving and HR up. Love the sessions.

I love to start the day with F 45. Everyone is very welcoming. It keeps me strong & fit. The work out goes super quick & I have the rest of the day free! Great times too. I love 6.45 am 👏

F45 toronto have created such a fun and exciting atmosphere to work out in! Thanks to the great team, I actually look forward to working out!

Waking up early each morning has been hard but knowing that I'm going to be training with awesome people and having the support of my trainer's especially Frank and Jackie makes it so much easier..

F45 Toronto is just amazing, couldn't recommend it highly enough. Frank & Jacqui are the best trainers & it's heaps of fun!

Amazing people. Definitely life changing
Time to train F45 Toronto

Amazing trainers. Awesome format. Definitely life changing

Amazing trainers and fast workouts. Love it

Always hard work but always worth it!

Love training @ F45 Toronto !!!

Couldn't live without it!
Look no further best gym around.

I couldn't rate Frank and the team at F45 Toronto higher. Super supportive, fun, positive, genuinely no ego environment!

Fantastic gym! The environment set by all trainers is inviting & comfortable. Could not recommend it more.

Great environment to train in. Amazing trainers

Great gym, friendly helpful staff and a great business model

The best place to go everyday! I love it. And seeing results is also a great thing.
Great class and great trainers! Can't wait for my next class!

Love the environment that F45 provides

Absolutely love F45 @Toronto, all trainers are amazing and very supportive, such a fun supportive group to be apart of!

Frank and the team are amazing! I've never been to such an inclusive And interactive gym! People of all backgrounds, shapes, sizes and age attend and everyone loves it!

Great program. Love it! Trainers are all amazing, classes are a great size as well, can't recommend enough!

Amazing program, 5 star trainers, great workouts

Cheers to working out at F45 Toronto
Fun and friendly. No judgement
Subscribe to receive more offers and news
Join thousands of awesome people, there is only one thing to do.