Call / Text Us: local_phone
Email Us: email
Exclusive Introductory Offer
FREE 7 Day Introductory Offer

Expires in 1 month

Available: 11

Join our F45 Community Get started with a FREE 7-day introductory trial. Receive unlimited access to in-studio classes, register now and experience our Life-Changing - Team Training.
45 Day Challenge

Starts Monday, August 16th! 

NEW Programing

NEW Inclusions

NEW Meal Plans

The same great challenge experience with a new and improved feel!

FREE 7 Day Introductory Trial

Join our F45 Community 

Get started with a FREE 7-day introductory trial. 

Receive unlimited access to in-studio classes, register now and experience our Life-Changing - Team Training. 

Class Schedule

Now running 7 F45 Ultimate Classes Daily! 

F45 is specifically designed to provide a functional full-body workout while improving energy levels, metabolic rate, strength, and endurance.

CARDIO

Mon, Wed, Fri

At F45, we like our workouts to encompass using different energy systems for a maximum burn. Our specially curated cardio workouts will use plyometric movements, timing and tempo to blast both your aerobic and anaerobic systems, resulting in fat burning, muscle building and metabolism-boosting sessions. Bring your A-Game to these high energy sessions and really put your stamina and endurance to the test!

 

RESISTANCE

Tues, Thurs

Resistance training is essential for building both muscle mass and bone density. Our strength training sessions use functional movement patterns to help our members to increase their muscle mass, and in turn, burn more calories every day, even at rest. Each resistance workout is designed to target power and stabilization for a solid base of functional strength, resulting in stronger, leaner, more defined muscles.

 

HYBRID

Sat

Get the best of both worlds by trying out one of our hybrid sessions! Combining our favourite cardio, resistance, agility and core movements, for an epic burn that increases your endurance, fires up your metabolism and improves your strength. In these sessions, you'll leave everything out on the floor to challenge both your body and your mind.

Refer a Friend

Share your love for F45 with a Friend and recieve a week free on your membership* 

Get a friend started with a FREE Trial here 

Meet Kel!

Name: Kelly, Kel 

Home Studio:  Warners Bay

How long have you been with F45? Started as a member way back in 2014 and took on the role of coach 6 months later! F45 has really grown and developed since it started!

What do you enjoy most about being a trainer? Connecting with our members every day - seeing the positive change in people's physical and mental health over time is such a rewarding feeling.

Favourite F45 Class: Hollywood!! Great mix of cardio and weights plus the extra 15minutes is a killer ;)

Favourite Workout Song: That's a tough one!  Anything upbeat to keep me moving through the working sets - esp if I can sing along to it haha

Number one training tip: Enjoy your training!! If you are doing something you love then you are more likely to continue... Be patient, be consistent, put in the hard work and the results will follow.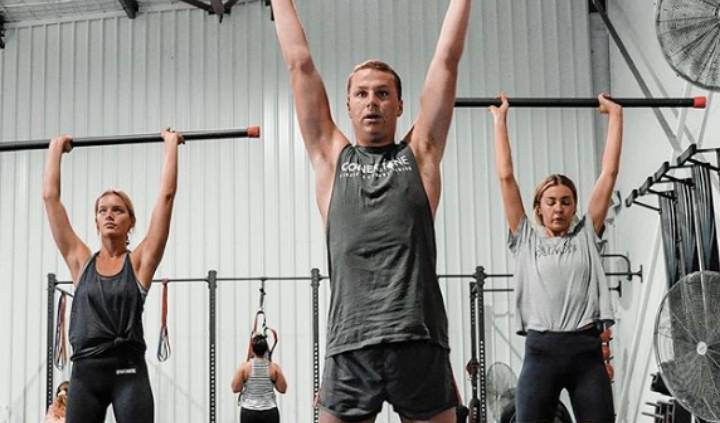 F45 style is a holistic approach to training, combining only the best parts of all cardio and resistance techniques. A group training experience that can only be described as unique, innovative, dynamic and most importantly FUN!
OUR CLASSES
Functional HITT
F45 is specifically designed to provide a functional full-body workout while improving energy levels, metabolic rate, strength, and endurance.
Team Training 
The team mentality at F45 Training helps members transform their lifestyle physically and mentally while encouraging community growth and a no-ego attitude.
45 Minutes 
F45 is one of the most time-efficient ways of training. We aim to burn up to 750 calories per 45-minute session.
F45 Team Training. Life Changing. 
F45 Life Changing - Team Training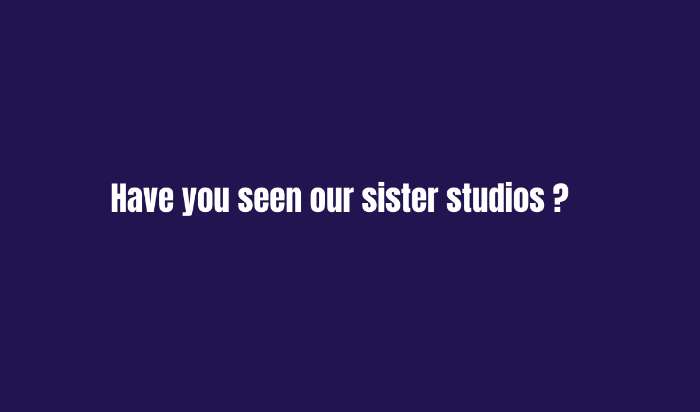 Click on the links below to take a sneak peak in side our sister studios! 
Customer Reviews
4.99
star
star
star
star
star_half
based on 68 reviews
Can not speak highly enough about the professional and down to earth trainers and awesome gym environment!

Excellent place to get in shape. Can't recommend enough
The best gym and trainers around town!! Would never go anywhere else now 💛

Favourite place to train you won't catch me going anywhere else, everyone is lovely. Trainers are super motivated. Can't get enough!

Great atmosphere and trainers 👏👏👏

Best Gym and people in Newcastle

Awesome trainers! Friendly people! Good vibes!

Great studio, best trainers!
Best F45 gym in Newcastle!

I love F45 Warner's Bay! The trainers have been so welcoming! The classes are great and I'm feeling fitter and fitter each time! Can't wait to start my first 8 week challenge! 🙌

F45 is by far the best work out option I've tried, far better than the normal gyms. Trainers are so personal and motivating on every visit. Highly recommend!

Friendly, fun, encouraging - I've stayed for over 12 months !

Absolutely addicted...thankyou Kel and Blake !

F45 Warner's Bay has been the best investment I've made. I used to dislike exercising, and didn't know what to do if I were to go to a gym. I love that all the equipment is set up for you, and that you get to work out in a group environment. The trainers are also super positive and friendly. Going to F45 has become part of my lifestyle and has improved my mental health + the way I feel about my body. 😊
Changed my life! The best thing I ever did was walk in the door. Kel, Blake, Mia and the staff are amazing. So encouraging and sincerely want you to be your best. They are always great for a laugh and will modify exercises if you have an injury (trust me I have had a few). Don't put off heading in and giving it a red hot go. You might even make some new friends :)

Well organised workouts, friendly and energetic trainers

Awesome vibe! Such a great atmosphere to sweat it out!

Love it here. The trainers are awesome and it's great that I can take my daughter along and there are other kids for her to play with whilst I train.

Awesome place to train...
Fun and friendly trainers who are supportive but push you enough when you need it. The trainers and people are all so encouraging and welcoming. You can even try a week for free to see if you like it. So you have nothing to lose, except maybe some fat and bad habits 😁

Great atmosphere - amazing trainers - fantastic people - do yourself a favour and sign up, you won't regret it! All fitness levels!

I started around 9 weeks ago, it's been a awesome experience and very addictive. Great environment with a fun, friendly training crew.

Great team environment and awesome classes!
Never going back to a regular gym again.

Love the environment! Great place

Best gym i have trained at by a long shot

The BEST F45 in Newcastle. Dedicated, motivated and passionate trainers.

Trainers are amazing and always push me to do my best

Love training at Warners Bay F45

Such a great gym, awesome trainers and great atmosphere. Get amongst it

Best place I've ever trained, friendly helpful trainers and amazing workout.
Love it. It's a family friendly Gym

Addictive, can't beat it!
Subscribe to receive more offers and news
Join thousands of awesome people, there is only one thing to do.