Call / Text Us: local_phone
Email Us: email
Customer Reviews
5
star
star
star
star
star
based on 15 reviews
A great workout regardless of your fitness level

Their Motto is: Meet you where you are .....Help you get where you want to be. LOVE, LOVE, LOVE this place!

F45 is Ana amazing workout! No matter what time you make it in the energy is great, the workouts burn so many calories and the people are awesome! It's quick, fast and effective!

I love the strength training sessions at F45! Each session is different, and the time goes by so fast. I appreciate the help and encouragement from Suzy. The people in my classes are very friendly. We all have the same goal and that is to do our personal best.

I've been coming to F45 A couple times a week for a few months now and I love it! It's a great workout in a reasonable amount of time - I come on my lunch hour, which is super convenient. The instructors are great, especially Suzy! She offers great corrections that help prevent injury and knows how to push people when needed. 5 stars, for sure!

This place is just what I needed! Have only been going a month but I am feeling toned, stronger, and have already dropped my body fat percentage! The workout is always different and always a challenge. Come check it out!

F45 has been such a great fit. Different workout everyday. The trainers are fun and full of motivation. The members are like a team to me.
F45 West Carmel was the kick start I needed to start working out again. That was over a year ago and now it feels like home to me. I love that the workouts are different each day, alternating between cardio and strength training. I can't say enough about the owners and trainers there. "They meet you where you want to be!". The atmosphere there is always energetic and friendly. We all support one another as we are on a journey to better ourselves. I highly recommend you give F45 West Carmel a try. You won't regret it!

Jason and Lori are amazing and love the workouts

This is not just a place to go workout. It is a place to be with friends who support you throughout your fitness journey.

F45 has been an awesome addition to my workout routine. Love starting my day there!

Jason, Lori, Suzi, and Ava are by far THEE BEST trainers!! Not only do they push you, but they also provide accommodating exercises to any person with a disability! I love them!

Great place to workout!!!

Just what I was looking for. F45 is a 45-60 minute efficient cardio/strength workout that will get you right. The owners, Lori and Jason are great at pushing you to teach limits and the members bring even more motivation. So glad I joined and can say I am a part of this crew. Don't believe me, come on out and give it a try!
Earn "$200 for purchases in our online store" with our Loyalty program
Earn points when you complete activites
Share on Social Media

1 point

Post a review

3 points


Redeem Points for rewards
$10 for purchases in our online store

10 points

$30 for purchases in our online store

30 points

$60 for purchases in our online store

60 points

$100 for purchases in our online store

100 points

$150 for purchases in our online store

150 points

$200 for purchases in our online store

200 points
Enter your Name and Mobile number to join the program or check your rewards.
By registering for this program, you agree to receive automated text messages from "F45 Training West Carmel".
Opt-in not required for purchase. Standard data rates apply.
Subscribe to receive more offers and news
Join thousands of awesome people, there is only one thing to do.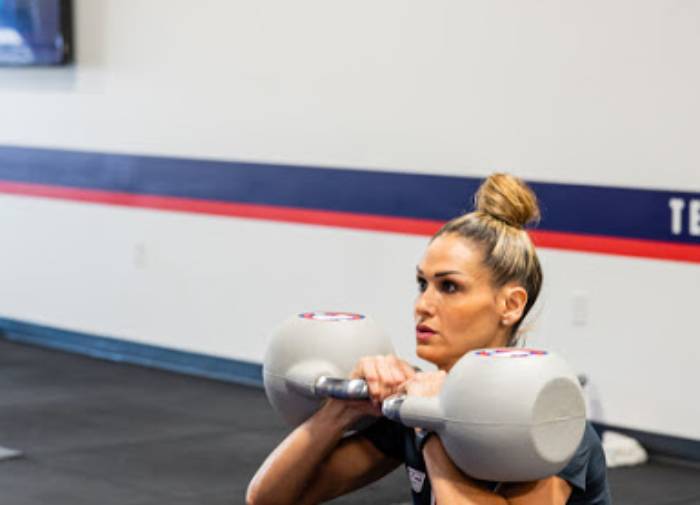 F45 Training West Carmel is where a team comes together to build strong bodies together. Since our opening, we've been focused on results and fostering an atmosphere that people of all ages can feel comfortable getting their workout in. Each of our workouts are diverse and flexible because we know every body needs something different to thrive. We're here to hold you accountable to your goals and support you every step of the way on your journey to changing your life. Personalized training makes all the difference in your fitness, and with trainers as qualified as ours, the body, strength, and confidence you've been looking for starts here.
Location
4335 West 106th Street, suite 750
Zionsville, IN, 46077