Call / Text Us: local_phone
Email Us: email
Check out our Special Offer below
Intro Offer - FREE 14 Day Unlimited Training

Expires in 3 months

Available: 6
F45 8 WEEK CHALLENGE

NEXT CHALLENGE STARTS
8th October - 2nd December

• Daily Meal Plans & Recipes • Weekly Blogs and Videos
• 45 Point Plan to Guarantee Results
Why our customers say we are the best
Customer Reviews
4.92
star
star
star
star
star_half
based on 112 reviews
Friendly, supportive and informed coaches 👏🏻

Great environment & coaching

Good location, nice core group

Love it. The most I've ever enjoyed exercising.

Absolutely love this gym! Fits perfectly into my routine, plenty of class times and fun trainers
Really great way of getting fit especially if you need motivation. Suitable for all levels of fitness

The trainers here are all class: approachable, motivational, and knowledgeable.

The best F45 I've been too!

An effective quick way to workout on a busy schedule.

Great classes and trainers! Heaps of different times so it's super flexible
Awesome trainers who assist you with form and make a tough class fun and enjoyable

Love training at F45 Fitzroy. The staff are so welcoming, friendly and motivating. I'm glad I found a place to train that makes me feel this good.

F45 makes exercise fun and I love team training

Absolutely love everything about f45 Fitzroy! Have been a regular for a year now and much happier and stronger for it

Amazing group fitness class

Absolutely love F45! So addictive and such a great atmosphere to train in!
The best gym I've been to! Friendly staff and every workout is different which makes it easy to stay motivated!

Such a great environment. It definitely changed my life for the better. I just can't get enough of it!

Great F45 gym! Trainers are friendly and helpful. Classes always on time and generally not at capacity. Large room with enough space. Timetable is convenient. I recommend.

Awesome trainers & workouts!

I love this place! So excited to be back!

Staff are friendly and knowledgeable, great environment.

F45 Exhibtion is great I love the team
Super friendly trainers! Always feel welcome when I get to the gym. Trainers know their stuff and always help with technique. Joining F45 has been one of the best things I've ever done...only wish I'd done it sooner.

Super good and motivating training!! I am looking forward to every session!

Great environment, friendly and knowledgeable staff.

I feel much much better mentally and pysically with F45 Training Fitzroy.

The best gym I've been to. Fun, always different and a really friendly team.

Once you get past the first session, everything becomes easier each day and you feel so much better for it!

Convenient location, wide space, young demographic, workout is very efficient, lots of class hours, competitive pricing, and the flexibility to use 2 other studios as well are some pros. If I was to be nitpicky about this studio is that the personal training aspect can improve. There is a lot of reliance on the tv screens for members to follow the workout, however, there is not a strong focus on if the members are doing the correct form, no corrections of members if they are doing the exercise wrong, no proactive recommendations of how a member could challenge themselves if an exercise is easy, etc.
Everything about my day is better because of F45. Being a member at Fitzroy has been life changing.

F45 Fitzroy has changed my outlook on fitness for the better and changed my life forever!!
Great friendly vibe and atmosphere.

I noticed a good change in my metabolism

You will definitely sweat!

3 weeks in and I'm hooked! It's a high energy class and the fast pace means I barely have time to think about how hard I'm working
the incredible energy and support you receive from the trainers and teammates keeps you looking forward to every class, and motivates you to push yourself to become a healthier/fitter version of yourself. It really is "life changing"!

I'm completely obsessed with F45 Fitzroy. It's changed my life and if you're considering trying, just do it!!

Great trainers and a really welcoming vibe at this F45. I also love that the morning sessions here aren't as early as some of the other branches, which fits in much better with my work schedule.
Great trainers with upbeat work outs everyday!!

Workout was good, trainers were not that helpful

Great set up and friendly team!

Epic! Great trainers and crew, ultra motivating and fantastic results!

Being new to F45 and most of the exercises in the classes, I would really appreciate if the trainers could check my form a bit more and make sure I am doing the exercise correctly. It would also be great to have more modified versions of challenging exercises.
Really nice staff! I went for my first day and they were really friendly and helpful.

Motivated and fun team. Different exercises every day keep things fresh.

The past two sessions have been different to the schedule. Not a big deal but it's nice you know what session you're doing
Fav gym in melbourne! great music and trainers

Great studio and trainers!

Great studio. Professional trainers.

The trainers are so positive and motivating! I really feel like I got the most out of my workout with their encouragement!
Great gym. Good facilities. Good Hiit workouts and strength based days still with high heart rate work.

Absolutely convinced that F45 is the way to go. Fast paced, challenging, effective and time efficient what's not to love. Every class is different so there's never any excuses not to go.

Great studio with excellent trainers!

Such a great environment. Go at your own pace either go

Always a great way to start the day with these guys
Super nice environment, Great instructors

Great workout that pushes you that bit further each round

Great established F45. Good trainers, good 8 week challenge prizes and nice team of people.

Great trainers. Great vibe. Can't go a day without it

Love starting my day here! The trainers are sensational and the Fitzroy studio has such an amazing atmosphere 😊
Love the F45 fitzroy team :)

Best workout I've ever done. Plus the trainers are legends!

Big energy, big support in studio! Perfect for those who need change in their exercise routine, no day is the same.

I've been with F45 Fitzroy for just under a year and I love the vibes at this studio! It feels like family and the trainers are super friendly, but push me to my best! Highly recommend to all of my friends or anyone who is keen to try but maybe a little nervous. We'll take care of you

Absolute favourite place! Trainers and vibe are amazing.

Been a member since F45 first started. Always a different work out to keep you interested and having fun.

Have been a very happy member for over 2 years and still enjoy every class

Always a great class at fitzroy
Subscribe to receive more offers and news
Join thousands of awesome people, there is only one thing to do.
INNOVATION. MOTIVATION. RESULTS.
F45 Training is the new training technique leaving competition and clients gasping for air. F45 is the most innovative, challenging and systemized team training workout in the world.
Come and train like the stars at F45 Training.
Born in Australia, F45 Training is a team-based, functional training facility that places a huge emphasis on the 'three key factors' of motivation, innovation, and results. Merging 3 separate leading-edge fitness training styles into one consummate and compelling group training experience for its members. F45 Training combines elements of High-Intensity Internal Training (HIIT), Circuit Training, and Functional Training.
The fusion of these three training concepts has lead to the development of 31 different, 45-minute workout experiences, with more in development by our F45 Athletics Department, meaning you'll never do the same workout twice. This combination of interval, cardiovascular and strength training has been proven to be the most effective workout method for burning fat and building lean muscle. The variation of our workout programming keeps our members challenged, eager to grow and ready to have fun.
Ready to join the movement? For more information visit us online www.f45training.com
Location
1/304 Nicholson St
Fitzroy, AUS, 3065
Everything you need to know from our blog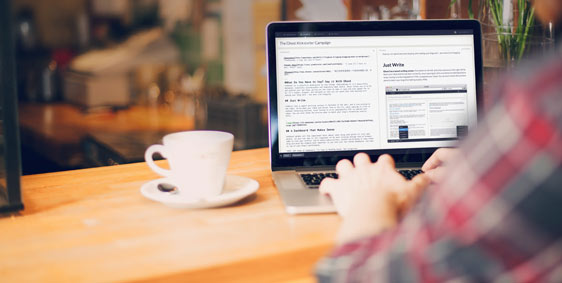 posted on 04/04/2018
by John T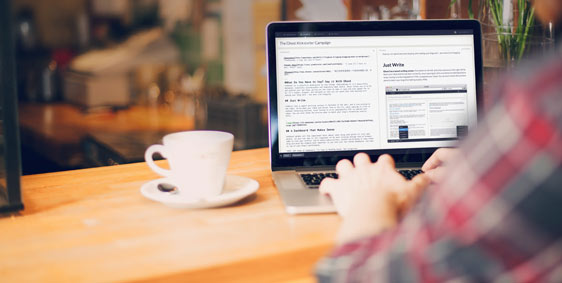 posted on 04/04/2018
by John T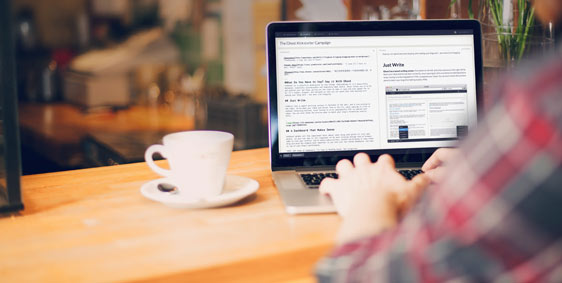 posted on 04/04/2018
by John T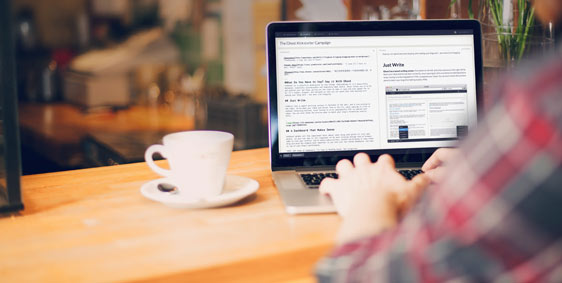 posted on 04/04/2018
by John T