Call / Text Us: local_phone
Email Us: email
2 Weeks FREE Trial Use Code FREE14DAYS
Contact Us send
CLOSED
Today: 06:00 AM - 07:00 PM
Check out our Special Offer below
2 weeks FREE Trial, use code "FREE14DAYS"
F45 8 WEEK CHALLENGE

16 July - 9 September
• Daily Meal Plans & Recipes • Weekly Blogs and Videos
• 45 Point Plan to Guarantee Results

Watch This Video
Why our customers say we are the best
Customer Reviews
4.98
star
star
star
star
star_half
based on 121 reviews
I feel great to have joined F45. I'm happy that i feel motivated to show up every time and attend my each workout. Loving the journey from being a LAZY to LIVELY. It gets easier when you workout in a group. I think it's great for those who want to workout but just give up on regular gyms due to monotonous routines and find themselves stuck in the contracts. Here you get the flexibility and most importantly the experience of getting trained under professional guidance, is the key. 3000% RECOMMEND F45. 😁

Team Training, Life Changing.

Loved Athletica! Short, sweet and sweaty! 🥳

F45 kicked my butt into shape. But most of all, I love the environment, the friendly team and just the overall positive atmosphere of the place. Even if I don't feel like I did my best, I still come out feeling like a Queen. Uber convenient to get to and the facilities are great!

Great club, awesome trainers and members!
Been about 5 months since I joined, and I'm loving it! Great and friendly trainers who always greets ya with a smile!

Home away from home ❤ Great trainers and supportive vibes

Favourite F45 studio by far - incredible trainers, spacious venue, and a fun crew to work out with!

most amazing crew and f45 studio

The team at F45 Training Chinatown made my very first ever gym session a breeze, they took time to talk me through everything that was going to happen, and really helped me move through the exercises giving me tips and pointers throughout. I cant wait to go back!
Great studio! Brilliant trainers!

Best F45 I've ever been to. Amazing instructors who are genuine and make working out so much fun!

Love this gym! The trainers are incredibly positive and hands on, and I've really improved my mental / physical wellbeing as a regular over the past year. Highly recommend!

Love my F45 trainers for being so supportive!

Amazing workout in a very short time

Such an awesome team at f45 Chinatown 😃
Great studio! The trainers are very helpful and motivating. Very friendly and positive environment!

Love F45 - it's great! The trainers are so helpful and the overall training style is easy to learn . Just give it a go. F45 Chinatown also has sister gyms you can use so you can change your location to fit your schedule

Great staff, focus on technique as well a great workout

Amazing facility. Awesome trainers. Highly recommend

Great instructors, they help you when your form is incorrect

Amazing group fitness class
F45 Chinatown become more than just your gym. It's a truely supportive community that constantly motivates and pushes you to achieve the best results possible.

Loving the concept! Efficient training. Even if the price is high, I don't regret at all.

F45 makes workout fun and easy

Amazing atmosphere and friendly staff. Highly recommend
A great workout that doesn't feel like a workout.

Have been completing the 8 week at China Town, the trainers here are motivating and really encourage you to work towards achieving your goals

Super fun workout, don't feel the time passing!!

Love the trainers at F45 Chinatown :)

Love it!!! The vibe, the instructors, the people all amazing

I tried five other F45 studios before I found F45 Chinatown - and they are by far the best! The space, energy and trainers are amazing - really makes the difference!
Awesome gym. 10/10 would recommend to a friend

Pushes you onto the limits and is rich in variety

Loving the vibe from the coaches and the routines really target all muscle groups!

I loved the workout! Doing the workout with my friend and other motivated new friends that I made encouraged me to keep going and focus on my fitness goal! Definitely recommend F45!

The team are amazing! So helpful and always keeping a eye on us.

Cancelled my previous gym membership immediately after I tried my first class here!

The best workout I've had and so easy to build into your hectic schedule.
Amazingly dedicated team of trainers at F45 💪🏻💪🏻

I left aching everywhere....... best workout I've ever done with amazing supportive trainers :)

One of the best fitness classes where I actually feel results after the first sesh

F45 Chinatown is the best workout in Melbourne if you're looking to shred. Hugh and Tay are amazing at keeping the vibes up and keeping the slack off! A must try
It's become an addiction. And not just because of the workouts, but the trainers Hugh, Tay and Cindy have played such a huge role in motivating me to push past my limits and making every session so much fun! They are the reason I'm always coming back for more.

I love training at F45 Chinatown. It is an awesome team environment with supportive and motivating trainers!

I've never felt like that in all my years of training. It's amazing.

Love training here! Trainers are motivating and great at correcting form

Really energetic studio where trainers really motivate you and push you to get the most out of your work out. Looking forward to training more at the studio

Great that Athletica is back! Such a great workout!
Amazing place, amazing vibes, friendly staff! Best place to work out and meet new friends!

I have been going to f45 Chinatown for 16 months now, the people are great and the ever changing workouts keep you from getting bored!! Also, I'm in the best shape of my life, that would keep anyone going back, right? :-)

I've trained at many gyms and a few F45 and the family at Chinatown is unbeatable. Wouldn't want to train anywhere else.

Love the trainers at this gym, they are friendly but not too intense.

Love the passion of the trainers! Great vibes too!
The team at F45 Chinatown is the BEST! I have never enjoyed exercising so much in my life! They are so encouraging and their tips and tricks for doing the exercise properly make all the difference. Also, bonus, they have a shower.

F45 Chinatown Melbourne has completely changed me for the better! The trainers are friendly but motivating and are always up for a chat about goals and challenges. If you want a gym that is motivating, with a great environment, can't recommend these guys enough!
Amazing studio with great Vibes

The team at Chinatown are fantastic. They'll keep you on your toes, on track for your goals and push you to your next level!

The community and effectiveness of the workout just keeps me coming back! It's been the absolute best journey! :')

Great studio with friendly and motivational trainers!!

Such a great place to train. Wonderful trainers, encouraging environment, would highly recommend to people of all fitness levels.

Really friendly staff! I'm a newbie to the whole gym have usually only gone to a few classes here and there. This one I feel really motivated to attend very fun also
Very effective training with goos atmosphere and music!

Easy location, Motivational trainers what more do you need.

Very friendly and passionate trainers.

Great facility, supportive trainers and killer workout!

Very nice friendly place, new to training? I would highly recommended Chinatown F45 to get into it!

F45 is just my favourite training ! It's challenging and every day is different . The trainer are pushing you harder to bring you to your limits ,so you get fast results . If you want fun, get leaner and fitter then that's the training you should do ! I love it

F45 Chinatown has made such a big impact in my life and lifestyle as a result of all the energetic, knowledgeable, helpful and friendly trainers and the beautiful community! This is the best studio that I have come across!
Hard workout but absolutely worth it! F45 crew are great too

Would highly recommend F45

Different training sessions from the ones I was used to. They challenge u and activated many part of your body. Try it

Great team at Chinatown. Fun and vibrant training at F45. Try it out and you won't be disappointed!
Great studio with great trainers!!

Really liked the resistance training. Overall great fun.

Hugh and the team at F45 Chinatown are fantastic. Since joining F45 3 months ago, my partner and I have seen and felt excellent results - more energy and increased strength. We love training at F45 Chinatown!

I love the way the coaches strive to encourage us to achieve our goals, it all makes me more motivated! Thanks F45

F45 Chinatown has a great sense of community and the enthusiasm frl

Amazing team. Hard workouts that are never the same. And the best culture I have ever experienced at s 'gym'.

I've been to other F45 studios and this one is the best by far. Large workout space, fun trainers and a real community vibe. I really enjoy working out here.

Chinatown F45 is an organized, clean and spacious environment. The trainers are helpful and fun and really motivate you to keep pushing yourself! Highly recommend Chinatown F45!
Great venue, awesome Personal Trainers & ...very Welcoming... Looking forward to my next visit! Cheers F45 Chinatown! 😇🙏🏾☝🏾
Subscribe to receive more offers and news
Join thousands of awesome people, there is only one thing to do.
INNOVATION. MOTIVATION. RESULTS.
F45 CHINATOWN MELBOURNE
F45 Training is the new training technique leaving competition and clients gasping for air. F45 is the most innovative, challenging and systemised team training workout in the world.
Come and train like the stars at F45 Training.

Born in Australia, F45 Training is a team-based, functional training facility that places a huge emphasis on the 'three key factors' of motivation, innovation, and results. Merging 3 separate leading-edge fitness training styles into one consummate and compelling group training experience for its members. F45 Training combines elements of High-Intensity Internal Training (HIIT), Circuit Training, and Functional Training.
The fusion of these three training concepts has lead to the development of 31 different, 45 minute workout experiences, with more in development by our F45 Athletics Department, meaning you'll never do the same workout twice. This combination of interval, cardiovascular and strength training has been proven to be the most effective workout method for burning fat and building lean muscle.The variation of our workout programming keeps our members challenged, eager to grow and ready to have fun.
Ready to join the movement? For more information visit us online www.f45training.com
Team Changing-Life Changing
Location
Level 2/4 Tattersalls Ln
Melbourne, VIC, 3000
Check out these exclusive offers
Everything you need to know from our blog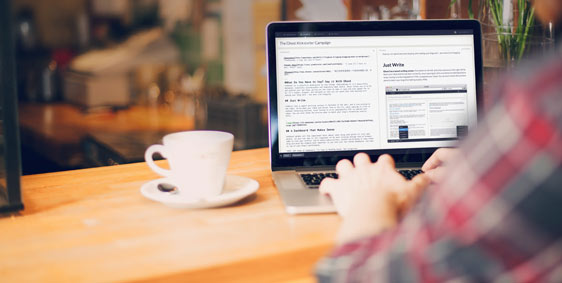 posted on 04/04/2018
by John T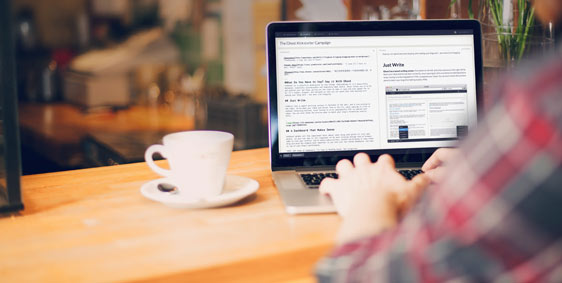 posted on 04/04/2018
by John T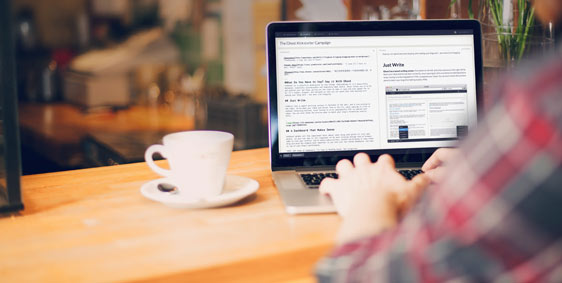 posted on 04/04/2018
by John T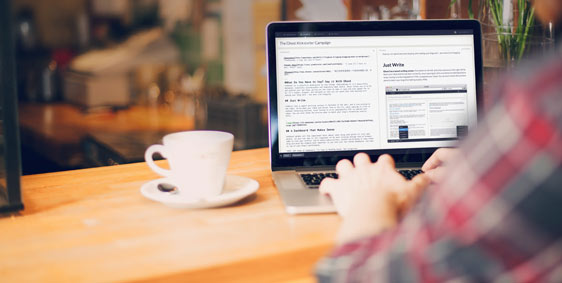 posted on 04/04/2018
by John T