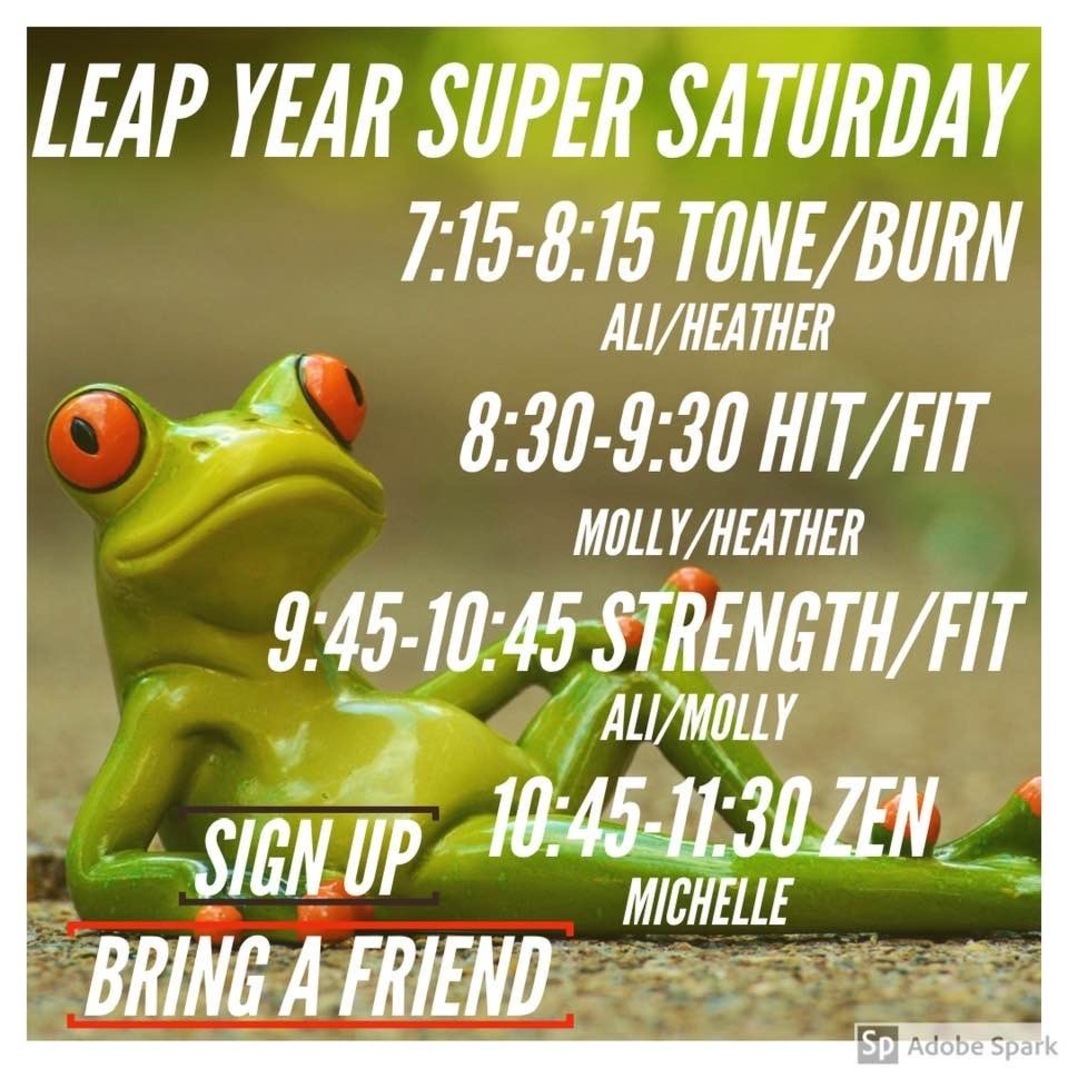 If you have been thinking about trying us out, why not start this Saturday Feb, 29th!
We have one extra day in this month, what are you going to do with it?
The great thing about this Saturday is, you get to try two of our programs in one hour with 2 different coaches. You will be in one program for 30 minutes and them switch to the other program for another 30 minutes. These are all multi level classes and we can make modifications for most physical issues. Spring is in the air and there is no better time to get MOVING and feel amazing! These classes are free but are filling up fast, so claim your spot by clicking the link below to sign up. Feel free to share with a friend!