Call / Text Us: local_phone
Email Us: email
Free 7 Day Unlimited Trial Pass
Free 7-Day Unlimited Trial Pass
Why our customers say we are the best
Customer Reviews
5
star
star
star
star
star
based on 86 reviews
Staff is very patient and caring. Easy registration and flexible schedule times to fit our needs. Highly recommend as our 3yr old loves it here

The Studance Lab is the absolute best place to take your child to dance. Kind and knowledgeable staff and teachers!

My daughter has been with Studance lab for almost a year. She just did the Christmas performance which happened to be her first ever. It was so well put together and she was so proud of herself. Really glad we found this spot.

My children are learning so much and actively practicing dance on their own while only going to studance for a few months!!

Love the studance lab! My girls have such a great time dancing and the teachers are A1!!!

LOVE this dance studio. My daughter takes Hip Hop & Ballet, both classes have great teaCher's. The owners are awesome!

Great dance studio and super friendly and patient with the kids

Studance is amazing. The staff and owner are great, caring people that really care about your childs experiance. My daughter loves coming to dance class every week. Thank you
My daughter loves taking ballet and tumbling at studance LAB. Wonderful teachers friendly staff!!

My favorite place to take my daughter!! She takes 3 classes and it's such a fun family oriented place. The atmosphere is so positive and uplifting.

Super fun, talented staff, the BEST environment. I love how everything gives off an ultra creative, fun vibe! They check in with students and you can really tell they care. My daughter started with a week trial pass and tried all of the classes she thought sounded fun, so it was literally risk free :) So glad we gave them a try!

Love this place! They are so good to my daughter. Very organized, and constantly doing things to engage and interact with the whole family.

We really love this place! My daughter enjoys coming every week. Ms Ayanna is her fav!

Studio is a wonderful environment. Staff go above and beyond with the students. Amazing!

What a great place! Very friendly, great vibes. Cost is reasonable and good selection.

My daughter loves the teen hip hop class at studance lab!
We love this dance studio. The teachers are amazing!

Very welcoming! Instructors start promptly. Cost is reasonable. Good location and place is clean.

We love The Studance Lab! Our daughter takes 2 classes a week & she loves them so much. We would highly recommend taking dance classes here.

The environment is warm and family friendly. It always feels like a small intimate studio and not a huge, over the top studio. The kids are engaged and always having fun. The dances are clean and well trained. I highly recommend The Studance Lab if you are looking for a dance studio for your child.

My daughter loves the studio!! Bonita is an awesome teacher!!

We have tried several studios in our dancing careers, but none of them even come close to Studance Lab. Professionalism, family oriented, understanding, great teachers, amazing owners, fun classes, GREAT studio!!

We LOVE being a part of The Studance LAB family!

The staff are super fun and friendly my kids love this place!
My daughter and I love this place. The instructors are amazing, very clean and hip facility and well organized classes. My daughter is have a great time learning new dance techniques and having a blast. The other parents are great company too as we all watch our kiddos.

My daughters love this place and their teachers 🤗🤗

The Studance Lab is amazing! My 3 year old loves to dance and this has been great for her to do. She enjoys coming to class and she loves her teacher Mrs. Bonita!

The Studance Lab is amazing my son has been here for going on 3 months and he loves it the teachers are so great and patient with the kids. I highly recommend the Studance lab. They provide different dance options check them out!

My son had so much fun with his cousin. Looking into getting a membership:)

We love the atmosphere! Bonita and Gabe are such good people and so positive! No one ever feels left out. Everyone is equal! Thank you both all that you do to make our daughter feel welcome and support!

My daughter enjoys her classes and making new friends! The staff is amazing!

My daughter has immensely enjoyed both hiphop and tumbling and I see her getting better in time.
This dance company is AWESOME! The owners and instructors are very nice and skilled. One of the most organized dance companies out there. Great place!

Love this dance studio they are very nice and make everyone feel welcomed

The best place to learn and grow as a dancer! My daughter loves it here. The teachers are amazing and so talented!

The studance Lab is hands down the best studio .

I'm so GRATEFUL FOR STUDANCE LAB!!!! The instructors are SIMPLY THE BEST. My children have grown so much, especially my son. I never thought he would dance and Gab saw a gift in him and now he's break dancing non stop.❤

So organized an the staff is great! My daughter loves going to dance!

The Studance Lab is an amazing studio from the instructors to the facility. My son has been at this studio for over a year now and he loves it! We've been to multiple studios and this i e by far is the best! Looking forward to years of being apart of the studance lab family!

Both Caitlin and Junior are enjoying the classes at Studance. We are love to be part of a family.
This is our second season here! We absolutely love it here!! We are all considered a part of the STUDANCE LAB family. Glad to be a part!

We LOVE the Studance Lab! My daughter is blind but has always dreamed of being a ballet dancer. They happily took on the difficult job of introducing her to the world of ballet! We're so thankful they are going above and beyond to show us love.

We've been with the school for two seasons. Bonita and the staff are always super nice and the teachers are excellent. My Dtr especially likes Ms. Z. My Daughter has gain so much confidence. In fact we have increased her classes each season. We are very fortunate to have Studance Lab in Avondale!

Bonita is great! She has so much patience with the kids and genuinely loves what she does

My daughter loves The Studance Lab. Staff is very friendly and welcoming. Bonita is very involved with the girls. My daughter loves coming here. Great environment overall!!

Best dance studio. I couldn't have found a better place for my daughter to learn at and from the best teachers .

Leia loves the classes, teachers and students. We both look forward going to classes. The parents with others that dance enjoy watching their littles ones on the TVs they broadcast of the class. I will recommend to anyone wh has children who like to dance, as they will soon learn to love it here.

My daughters absolutely love the dance studio. Last year was the first time for both of them. Now into the start of their second year they both added a second class and loving it. The staff is all friendly and great, they all have a positive vibe and keep the kids noticed, I know my girls look forward to going to their classes every week just to see there teachers.
We love Bonita!!!! She is great with kids!!!! We love the family atmosphere. I love how her style and how she gets the tots to retain choreography.

We signed up to try out classes for a week before committing. After only one class, my daughter enthusiastically exclaimed that StuDANCE Lab is where she wants to be. Miss Bonita is AMAZING! She's a great dancer and instructor. My daughter learned a lot and had a blast!

This dance has the attitude and character that I was looking for in a dance studio for my daughter. I highly recommend it to anyone looking for dance lessons for your little ones.

Staff was very Helpful. Bonita was an amazing person . Works very well with toddlers. My daughter loved it

Love the environment. Love the owners! Best of the best.

Great dance studio that caters to many different age groups. My toddler loves her class & her teacher Ms. Bonita!

If your looking for a good hip hop dance class that treats you like family. Studance is the place to be.

I love this studio! They have the BEST teachers around! They are truly family!
This studio is amazing. I love dancing here and being a part of the family. The teachers and owners are simply amazing.

Amazing dance company!! Knowledgable, friendly staff and parents. The atmosphere is genuinely caring and having pride in teaching dance to everyone

The interaction and patience they have for the tiny tots class is amazing! Wonderful staff!

My daughter LOVED her kids combo class on Saturday. We can't wait to sign her up for the summer camp!

Very fun and professional place

My daughters first day was yesterday. The faculty there were super friendly and able to answer all questions we had. Can't wait to have my daughter be part of this institution

Studancelab provides great energy and family oriented.
Studance is Awesome!! My son is gaining confidence by taking the beginning Break Dancing Class. He has fun! But always learns skills. That help him in the dance studio, but in every aspect of life!

Fun, light-heartrd atmosphere, great instructors, overall a wonderful experience! I would recommend this studio to anyone whether they are looking to become a professional or just want to take classes for fun!

The studancelab is the best studio ever

My girls love the Stu Dance Lab they had so much fun. Especially Bonita she is an excellent instructor with the little ones.

Trying out a new studio for my kids and what a difference compared to the other one we have been going to. We've been missing out. Definitely would recommend Studance lab

We absolutely love StuDance Lab! Our son has been with Ms. Bonita for four months in the Minis Hip Hop & Tumbling class. It's a coed class ages 4-6. StuDance Lab held their first Christmas Showcase last year. Absolutely exhilarating experience watching the Minis strut their stuff to Kurtis Blow's Christmas Rap. It also gave us a chance to see other dance styles that our son may be interested in. Overall great studio with greater instructors!

I'm so excited of the improvement my daughter has had since she started last year I can't wait for all she will be learning from her amazing teachers .

Really love this dance studio..they are very friendly and professional. Bonita makes sure to include every student in all that's going on.
For anyone looking for a place to teach their kids about many areas of dance - this is a great place! They have jazz, ballet, contemporary, hip hop, breaking, popping, locking, etc. The environment is fun and nurtures the kids love of dance. The owners and staff do a great job with the kids. I love that they are keeping the hip hop way of life alive!

Love the Studance Lab studio!

I love to dance and studance let's me do just that and helps me be a better dancer.

We love this dance studio!

Estoy muy contenta con la escuela , de baile que mi hija eligió los dueños son súper agradables y tiene una gran variedad de clases y las horarios muy ajustados a nuestros horarios de trabajo de los padres súper recomendada 💯

The environment is great. The teachers are awesome. Great location, the new studio is huge! We love it!

My 2 and 4year old tired themselves out with tiny tots combo class. We are excited to continue with a fun and inviting company.

Awesome place!!! The instructors are wonderful!! Everyone is very friendly and pleasant. My son really enjoys the classes and has learned so much in so little time :)
The LAB is like no other!! Wonderful experienced instructors and faculty!! Atmosphere is friendly and welcoming.

Couldn't find a better place to learn proper technique on dancing , Bonita and her family are super friendly and respectful, prices are affordable and better of if you get the unlimited classes (as I did) . Teachers are great, I've learned so much in my first three weeks, not to mention that I'm an adult .. highly recommend!

The owners are great! We had a sub instructor, Nicki, who was GREAT with the kids!! My daughter can't wa it to go back next week

We love this dance studio!

Amazing dance place for all ages! Love it! The staff really cares about the students!

Studance lab is a friendly environment and the kids learn so much. My son started at 8 years old and my daughter at 3. They both have come a long way and continue to grow. I truly believe any student who attends will love the studio and the instructors.
Location
1050 N Fairway Dr G101
Avondale, AZ, 85323
Everything you need to know from our blog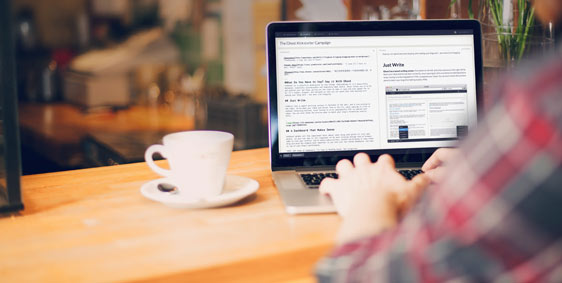 posted on 04/04/2018
by John T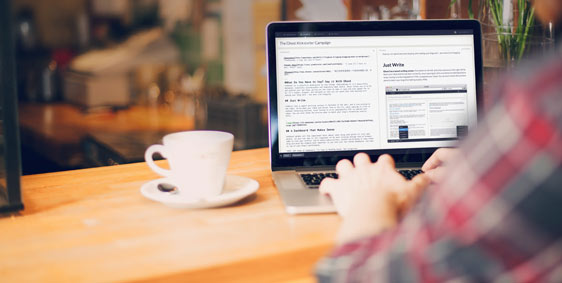 posted on 04/04/2018
by John T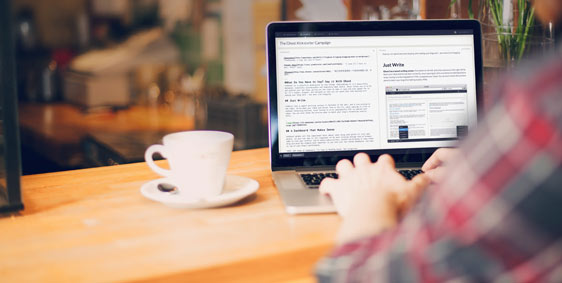 posted on 04/04/2018
by John T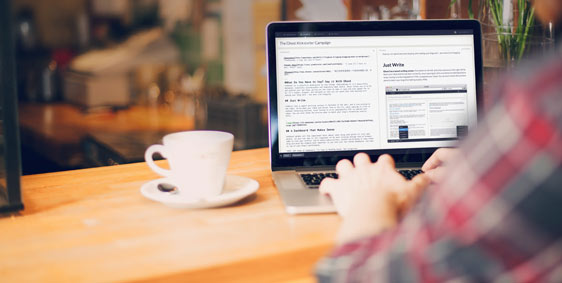 posted on 04/04/2018
by John T