Call / Text Us: local_phone
Email Us: email
Best Fitness Studio In Ventura
Contact Us send
Open now
Today: 05:00 AM - 07:00 PM
One Week Free of Unlimited Classes at Fit Zone Ventura

Expires in 6 months

Available: 14
Customer Reviews
5
star
star
star
star
star
based on 131 reviews
Great energy, great instructors, great accountability!

Love Fitzone and everyone there! Always a great workout and motivation boost!!

Awesome, Funny, Family, Friend Place to workout 🏋️‍♀️

It was an awesome experience! Everyone was very nice and helpful!

Love the positive attitudes and excellent workouts!

Best studio in Ventura County! Molly, David and the rest of the crew will get you in shape!

FITZONE Ventura always gives you a great workout. Not only isnit
6 week fat loss challenge is amazing! Food is delicious, workouts are awesome, supportive staff and great trainers! If you are looking for a great way to lose weight I highly recommend FitZone!

The trainers are all awesome and make everyone feel comfortable. They push me to a point I would never push myself. The workouts are all awesome!

Fitzone has been such an amazing and energetic environment for mem the classes really push me to do more than I thought I was capable of. Molly, the owner, is the sweetest. She really cares about the members and kicks your butt in class too.

FITZONE is the best workout I have done in a long time! I love how all of the workouts are challenging, FUN and never the same!!

Fun, upbeat atmosphere and amazing coaches!
This place is the best.. felt no judgement from the staff. Talkative, honest and casual. Other gyms need to worry they really need to worry

Awesome 1st class of my challenge! Thanks Fit Zone!

its great, awesome workout

Fun classes, great coaches, always a good workout with a lot of sweat!
Enjoy coming and love the positive energy

Fantastic workout. You will get immediate feedback with the heart rate monitors. The instructors are very experienced and have taught all over the county.

FitZone! Wonderful community of instructors and people who want to work out and get fit. Focus is on woaking

I love this gym! It feels like a family everytime I go in and I always leave tired and feeling accomplished! All the instructors call you by name which says a lot about what their company is about.

Great gym,class,service,clean and instructors!

Fun class, friendly people
My first workout at FITZONE and it was epic! Thank you Ally for a great class!

Seriously love FitZone & every instructor I've encountered. It is everything I was not expecting - kind, welcoming, FAMILY feels and so much motivation, I literally feel so great about myself leaving. I can't wait to go back every time.

Favorite place to workout, love the staff, trainers and members!

Great workouts! All of the instructors are so friendly and encouraging. I love the energy they provide and the help with form. No matter your fitness level you will get a great workout and feel great afterwards.

Love FitZone! Always a great workout with the BEST instructors!
Great place with amazing coaches and great work outs! It is definitely a happy place because of its people

Great studio! Molly and David make you feel like family!

It's been an amazing experience. Strongly recommend because the staff is welcoming and supportive while the classes are exactly made to what I need and enjoy.

This place is awesome! I feel healthier already!

Great atmosphere and super instructions make Fit Zone the place for fitness.

SO much fun! And hard work!

I have only taken a couple of classes, one with Ali and the other with Heather, but both were superb! All staff was friendly and accommodating, and the facility was clean and well organized. I will definitely be back!
I love fitzone for keeping me motivated!

Love the way the trainers help you out. Been out of the mix for 4 years and now starting back up. Molly is a terrific trainer. Can't wait for my results.

First day at Fit Zone, was great! Everyone is super nice and I had a great workout!

FITZONE Ventura is a great gym to get in shape, maintain your goals, and push yourself toward your best fitness. The support of the staff and members is incredible. I highly recommend FitZone.

So welcoming and awesome at making modifications as I'm coming back into working out from a serious injury!

Great facility. Molly and David are fitness royalty in Ventura!

Best interval training on the planet. Trainers keep you motivated & smiling during rack workout session. I Love all my FITZONE family Dearly.

Fantastic, energizing, and encouraging trainers! Build you up and you get fit!
Enjoyed the class. As I mentioned- kicked my bootie so now I know I have a long way to go and the commitment to see it through.

My visit with fit zone was amazing. I have a lot of health problems and everyone was ver

If you're looking to maximize your workouts this is the place to go. Trainers to push you, visual proof of your effort during the workout and full report after tonreview where you can challenge yourself next workout!

Loved Ali's nooner today, full of energy

Loving these workouts! Thanks FITZONE for pushing me

I was looking for a workout and I got one.

such a fun class!! I love the energy!
Best gym ever! Never the same workout twice!!

So love Molly! Her energy is infectious! Shout out to Heather too!!! Great people in the gym!

Great programming , coaches & atmosphere!!

Fantastic workout every time! Great mix of cardio and toning exercises

FitZone is the absolutely best gym in Ventura county! I have gone to many of the local gyms and nothing compares! The staff is awesome and definitely the best workouts around!

Great facility! Great workout!

Holy Moly! Definitely got the most out of my 60minutes. Would never push myself that hard- can not wait to go back tomorrow
Had a great workout after being gone from a gym. Allowed to go at your own pace helps tremendously.

Fitzone rocks! I live the variety, the trainers, the facility, and the impact on my overall fitness level.

Great workouts. Great coaching!

Best Decision I've made in 2019!

Great trainer, great people, great workout and FUN!

Great workout and it goes so quick!

Great workout. Cant wait to go back for more!
Variety of classes! Fantastic trainers and BOXING!!!!! I 🧡 FitZone!!!!

Love FitZone! I've been a member for almost 3 years and I always, always get a great workout in. The coaches are supportive and encouraging with fantastic attitudes and a vast amount of knowledge on how to get the results you want for yourself. The workouts in each class vary over time so that you do not ever get "it's the same old class" feeling. Molly and Dave (the owners) are such friendly, helpful and encouraging people - even when I get my behind to the gym reluctantly, I get positive feedback from class members and trainers alike. I like the feeling of satisfaction I get from keeping myself strong and healthy. It's more like a family than an anonymous gym. FitZone works me out and works for me - no matter what my schedule.

Everyone is awesome and supportive

Fun place to workout. Love the staff!

FitZone is FABULOUS!! The trainers are AMAZING and with their help I've been smashing weight goals, losing inches, and becoming a stronger person physically and mentally.

Awesome work out today with Alli.

I love fitzone. The group classes are very motivating and fun. The instructors have so personality and are so positive.
Great gym! Great workout!

Molly is amazing, full of energy and pretty funny. She made the workout fun. Can't wait to go back.

I've been working out forever, FitZone is by far my favorite, so glad I found them when I moved to Ventura. From the owner Molly to all the amazing instructors they all make you feel like family. The members are all nice and friendly and the workouts are always challenging and different one day from the other, thus you get all your muscles challenged. Love FitZone

I can't say enough great things about FITZONE! Give them a month, I promise you'll love it and be hooked!

I love fitzone. The workouts are fresh each day and I'm never bored!

Best Gym, best trainers, best members!!!

Love Fit Zone Ventura It's clean, everyone is friendly, Instructors are great and helpful, it's clean and I've met some pretty rad people.
Fit Zone rocks. Instructors know what they're doing. And it's such a great time.

I love fitzone, all of the instructors are wonderful people and so enthusiastic. They are always ready to give you a great workout and no 2 days are the same. Everyday is different, and gives you different workout that is effective. I always feel so motivated for the day after I leave. I highly recommend Fitzone to anyone and everyone it's a great place to start your day in the morning or end it at night.

My first visit here was amazing. Best workout and great people from the staff to other that workout there. They made me feel so welcomed. I am definitely going back and will recommend to everyone.

Great gym love it 5 out of 5

Amazing people! Amazing workouts! Amazing support! Just all around amazing!

Love the trainers and the variety of classes offered!

I love love love FitZone! Classes are always full of energy and they are constantly switching it up. I never get bored.
Great workout and fun people!

Fist day of my challenge and the staff and Zoners were welcoming and helpful!

Great classes! Kicked my butt!

The only place in Ventura to workout!
Amazing trainers and classes at FITZONE . ❤️💪🏃‍♀️

Love all the trainers and classes!

I've been part of Fitzone for the past month and I love it. It doesn't feel like I'm at a regular gym. It is way more fun and the stuff is excellent!

I've only been a member for a little over a month, but so far love the gym atmosphere, the friendly staff and trainers. I feel energized after the workouts and have noticed I am getting stronger with each week. The price is much higher than the big gyms, but I believe it's really worth the investment to stay healthy and build strength. So far I like it a lot. Having scheduled classes is also something that motivates me. If I have the schedule set and paying money for it, I am more likely to stick to it..

Love the workout and positive atmosphere.

LOVE this place. Molly is so great with motivating and helping you reach your fitness goals. So glad I found this gem!

Never been addicted to working out till FitZone came into my life - love all the members and staff!
Love this joint!! Especially the Hit Zone classes

Great staff! Fun classes! You never get bored

Bought a couple groupons for various gyms in Ventura, used the Fitzone one first and knew right away this is the gym for me! Used up my groupon and bought a year! Loving all the instructors and how they change up your workout daily! They make working out fun and the hour goes by super fast! All the members have been super sweet and helpful too! I look forward to each morning and feel so amazing afterwards!!! Would definitely recommend FITZONE!!!

I love this place. It's like having my own personal trainer. The workouts are different each day. I'm never bored!

FitZone has the best crew, trainers and members! The atmosphere is uplifting and like a big family! The workouts are challenging and new each day. I can't get enough! Thank You FitZone! 🧡
I started coming to Fitzone over 2 years ago. At first I was only planning on going every other month due to having an artificial disc in my back. I was craving more than just pilates and yoga and felt I was strong enough to handle more. After my first class I was hooked! The high energy, workouts, and instructors made it so much fun! Needless to say I never stopped going and have had an active membership the entire time. If my back needs a rest; I have been taught how to modify some exercises. I love my Fitzone family and I know you will too!

Hands down the best gym and fitness classes in town! Instructors are incredibly motivating and each class leaves you wanting more. If you are tired of the same old boring routine, come check this place out. They have motivated me not only to be in better shape but to live a better life!

Hands down the best gym and fitness classes in town! Instructors are incredibly motivating and each class leaves you wanting more. If you are tired of the same old boring routine, come check this place out. They have motivated me not only to be in better shape but to live a better life!
Earn "Nutrition Program" with our Loyalty program
Earn points when you complete activites
Every time you Check-In

1 point

Share on Social Media

3 points

Post a review

5 points


Redeem Points for rewards
Free RX Bar

10 points

$20 toward Fit Zone Retail

40 points

One Small Group Training

80 points

Nutrition Program

120 points
Enter your Name and Mobile number to join the program or check your rewards.
By registering for this program, you agree to receive automated text messages from "Fit Zone Ventura".
Opt-in not required for purchase. Standard data rates apply.
Subscribe to receive more offers and news
Join thousands of awesome people, there is only one thing to do.
Location
4756 Telephone Rd #3
Ventura, CA, 93003
Everything you need to know from our blog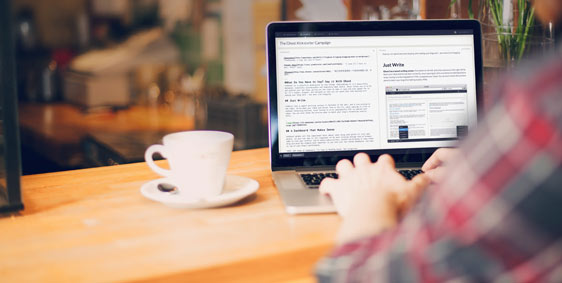 posted on 04/04/2018
by John T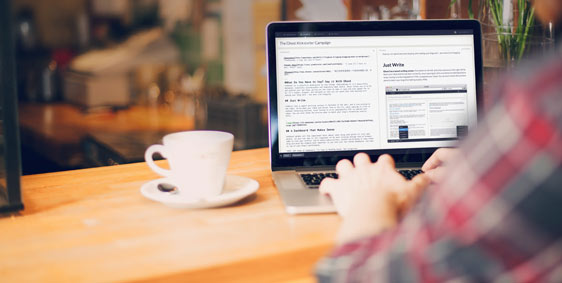 posted on 04/04/2018
by John T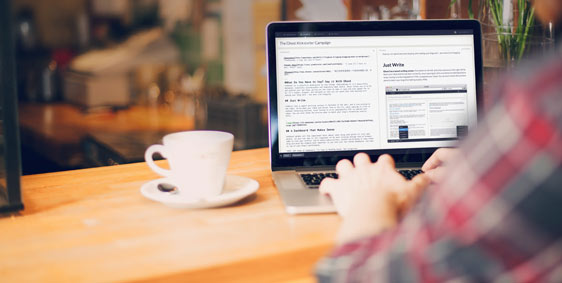 posted on 04/04/2018
by John T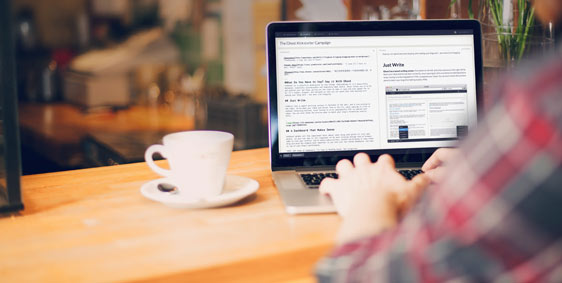 posted on 04/04/2018
by John T