Call / Text Us: local_phone
Email Us: email
2 WEEKS of UNLIMITED CLASSES for $30 at Fuerte Fitness

Are you looking for a fun, welcoming fitness community that will challenge you to be your BEST self? Enjoy our New Student Special - Only $30 for 2 weeks of unlimited classes. Come sample the multitude of classes we offer with little risk!
Customer Reviews
4.98
star
star
star
star
star_half
based on 98 reviews
Really nice and dynamic class!! Love this place!

Good experience for a 45min workout!

Best local spot for a fun but tough workout!

Fuerte Fitness is a wonderful local gym. Ryan (owner & trainer) keeps it fun but fitness-focused. The classes offer a variety of options, from core-focused to yoga, HIIT and Zumba. All of the teachers are kind and thorough, providing polite corrections that help ensure you are getting the most out of your workout while using proper body mechanics. Would definitely recommend Fuerte and it's warm community will welcome you!

This place is awesome, good people awesome workouts a great atmosphere for all types.

Great instructor, great group of people. I have a knee injury and the instructor was very helpful in coaching me through the entire class.

I'm so thankful to have found Fuerte Fitness! I LOVE Carrie's classes and always feel fantastic afterwards. I especially appreciate the fact that her classes are suitable for beginners as well as people with more advanced levels of fitness. (I'm a beginner looking to build strength and stamina.) I've also really enjoyed the other people in the classes, and the overall vibe.

Amanda was a great instructor who focused not only on kicking our butts but making sure we all had the proper form. Impressed!
Great workout! Loved the energy and quality of instruction.

Great class with a great instructor! She had lots of options for the moves that met different fitness levels but everyone got a good work out and some strength training!

Just worked out with Fuerte Fitness and I feel great! Ryan made the class accessible and coached me to make sure I did the exercises correctly to ensure my safety. I appreciated the pace and the variety for a well-rounded workout! Highly recommend!

What a great workout I had with Amanda. I liked her personal attention to proper form and technique. I will definitely return!
A great variety of classes, meeting most everyone's fitness needs.

Welcoming atmosphere and great instructors, everything you need for a great workout is here!

Great classes and trainers! Very good cardio and strength workouts in a fun, friendly, low stress environment. Highly recommend!

So happy to have found this place! They have classes for all fitness levels and the instructors are personable, knowledgeable, and enthusiastic.

Awesome place, very attentive trainers. They push you to learn more and exercise correctly while still allowing you to work at your own pace. Asking questions is encouraged!

Awesome local gym. Challenging workouts and feels like a community.
Great work out , knowledgeable coaches

Great workout in a comfortable and friendly atmosphere!

Love the intimate low-key community vibe. Everyone was super friendly and I enjoyed the Piloxing class a lot. My only complaint would be that the lighting could be more pleasant.

The class I attended was awesome! Everyone was very welcoming to me as a first timer. And the workout was challenging and rewarding. I will definitely be back

I love this class! Even the 35 minute classes are always a good workout.
Carrie made sure we all had a great, quick workout. She was positive and very eager to help everyone.

Great high energy class with encouraging instructor and friendly regulars. Easily customised for all levels

Anthony was tough but motivating!! Had such an amazing class!!

Great teachers, small classes and all around welcoming studio

Great group to work out with. Amanda keeps everyone motivated, and in good form. The place is clean and equipment is in good ahape

Love this place! Great instructors and positive atmosphere.
Feeling ready for the week ahead!

Fuerte fitness is a great workout. I've had numerous great instructors here (Brittany, Anthony, Ryan, Adrian) and they have all been great with giving a good workout and helping you with your form and energy throughout the class. I definitely recommend checking fuerte out if you want to get a solid workout. The classes always have a good amount of people and good vibes.

Love the variety of classes offered and the community at Fuerte Fitness!

Enjoyed the workout and the the instructor was great

Fuerte Fitness has great instructors, fair prices, and a welcoming environment! Every time I am in Austin for longer than a week, I make a point of going to a class!

Danielle's express class was SO AWESOME. I really appreciated the warm welcome, the breaks and the moment of gratitude afterward! I'll definitely be back.

Such a fantastic workout -- Ryan pushes you without making the work intimidating, and time flies even though you're working your butt off. Highly recommended.
Fun and encouraging instructor who was patient with my out of shape ass!
Earn "Free On-Site Personal Training Session" with our Loyalty program
Earn points when you complete activites
Every time you Check-In

1 point

Share on Social Media

5 points

Post a review

10 points



On-Site 55 Min Individual Personal Training

3 points

On-Site 55 Min (2) Person Training

3 points

Off-Site Individual Personal Training

3 points

Fuerte for Life (Adults 55+) - Session 3

3 points
Redeem Points for rewards
Hero Reward (Veto an Exercise in Class for Everybody in Attendance)

20 points

Free Class for a Friend

20 points

Be Class DJ

30 points

15% Off of Any Retail Item

30 points

Guest Appearance by Donnie Bowers, Trainer (DB Trainer)

50 points

$5 Soup Peddler Gift Card

50 points

Force Ryan to Perform 100 [Name Your Exercise]

50 points

$5 Sweet Ritual Gift Card

50 points

$10 Kome Gift Card

100 points

$10 off your next session at Mantis Massage

100 points

Free T-Shirt, Tank, or Trucker Hat

125 points

Free On-Site Personal Training Session

175 points
Enter your Name and Mobile number to join the program or check your rewards.
By registering for this program, you agree to receive automated text messages from "Fuerte Fitness".
Opt-in not required for purchase. Standard data rates apply.
Subscribe to receive more offers and news
Join thousands of awesome people, there is only one thing to do.
Location
4631 Airport Blvd #110a
Austin, TX, 78751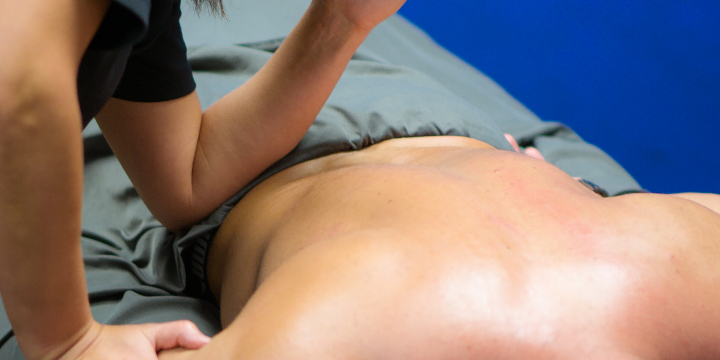 $60 for 60 Minute Fusion Massage at Spa Utopia Mobile Massage (25% discount)
Spa Utopia Mobile Massage
Claim