Call / Text Us: local_phone
Email Us: email
Open now
Today: 05:00 AM - 07:30 PM
We have these special offers ready for you
Half Off for your first month back!

Expires in 29 days

Available: 8

Reactivate your membership before October 15th and receive half off your first month's membership!

14 Days for $14 trial! Full Circle Fitness

Expires in 15 days

Available: 4

Get access to 3 of our Group Classes a week. And 1 Semi-Private Session a week (Personal Training). As well as guidance on Nutrition and Accountability!
Why our customers say we are the best
Customer Reviews
5
star
star
star
star
star
based on 10 reviews
Full Circle is amazing! This is not just a gym it really is a community. The coaches are wonderful and really put in the time to get to know you and your skill set to make sure you're getting the most out of your workouts. I was a complete beginner and a lot of the workouts made me nervous because I had never done anything like this before but the coaches and even the other clients are so welcoming and are willing to help you and coach you along. They have turned me into a forever customer. You definitely need to try it out!!

Awesome people who help you get awesome results

The coaching at Full Circle is amazing! You basically get personal training in a group workout. The gym is extremely clean too.

I really enjoy woking out at Full Circle Fitnesses! I love coach John's programming and it's been working out for me. I feel much stronger than before training with John! He is a very supportive, enthusiastic, and knowledgeable coach!

I highly recommend it, always super clean and organized and jonh one of the coaches are the best, always looking out for you

Excellent facility, equipment and COACHING! Must check them out if you're looking for actual results!!

This is a great place to cover whole body strength, conditioning and mobility..

I love the coaches, atmosphere, & the workouts.
The combination of a great facility, awesome instructors, and an amazing community of members- makes this perfect place for all interested in improving their health regardless of current fitness level!

Great tacitly with amazing trainers!
Subscribe to receive more offers and news
Join thousands of awesome people, there is only one thing to do.
We are a Transformation Center that helps our clients achieve the goals of their dreams. We do this through personalized coaching in Fitness, Nutrition, and Accountability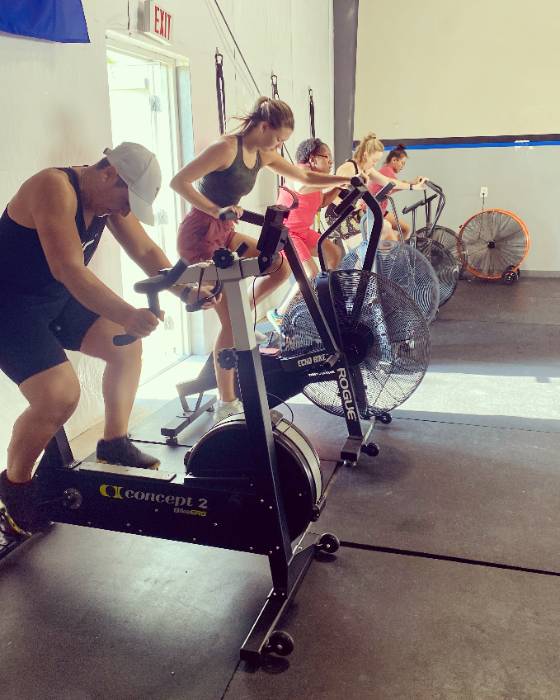 Location
106 Business Park Way Ste 510
McKinney, TX, 75071