Call / Text Us: local_phone
Email Us: email
Best Gym In Santa Rosa Beach
Contact Us send
CLOSED
Today: 08:00 AM - 12:00 PM
Best Gym Grayton Beach Fitness on 30A
Limited Time Offer (Locals Only) - 50% OFF - One Month Single Membership

Expires in 29 days

Available: 6

Locals and guests can take advantage of this one time special offer. Seek fitness & fun at Grayton Beach Fitness.
BEST Science Based Personal Training One on One

If you are beginning your fitness journey, we are here to help, if you are an athlete looking to improve your perfomance...we can take you where you want to go.  

Call us 850-616-6108
email us graytonbeachfitness@yahoo.com for more information

Classes: Bootcamp or Cardio Sculpt

Classes create community, the community will keep you motivated toward your fitness goals. Join the community.
 


Call us at 850-616-6108 or
email us at graytonbeachfitness@yahoo.com

Fitness Evaluation

Make an appointment wth a Personal Trainer to evalutate your strengths, areas of weakness and current body composition.  Finding your starting point  with your best foot forward.


Call us 850-616-6108 or
email us graytonbeachfitness@yahoo.com for more information.
Grayton Beach Fitness, Built on Science and Fun.
Customer Reviews
5
star
star
star
star
star
based on 7 reviews
Grayton fitness is a fantastic gym! Great people, wonderful staff they make you feel at home. Doesn't get much better than that!

Best local Gym! Love this place!

I absolutely love this gym. It offers the best environment for physical fitness as well as a great community of people. The owners, Paul and Debbie are amazing as well.

Best local gym! Spacious, nice equipment and clean. Love the 24 hr access.

Working with Debbie and Paul was the BEST and beyond my expectations. They are amazing, very knowable, kind, and understanding. They know exactly how to approach and to answer to my needs. Highly recommend.
Earn "20% off 1st 30 minute Personal Training session" with our Loyalty program
Earn points when you complete activites
Every time you Check-In

1 point

Share on Social Media

2 points

Post a review

4 points


Redeem Points for rewards
20% off on a GBF t-shirt

20 points

20% off 20 oz Smart Water

25 points

Free Pop-up class of your choice

30 points

Free Fitness Evaluation

50 points

Fun 30 min workout with a GBF employee of your choice

70 points

20% off 1st 30 minute Personal Training session

150 points
Enter your Name and Mobile number to join the program or check your rewards.
By registering for this program, you agree to receive automated text messages from "Fitness".
Opt-in not required for purchase. Standard data rates apply.
Subscribe to receive more offers and news
Join thousands of awesome people, there is only one thing to do.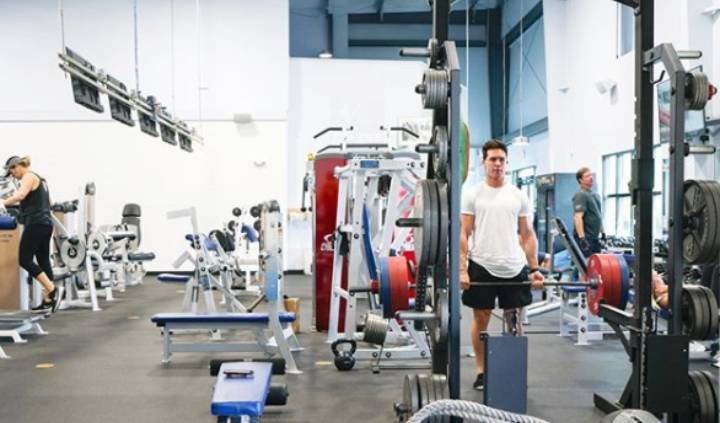 Grayton Beach Fitness was created in response to a growing demand for a safe and intelligent approach to fitness in a fun environment. We strive to do this by providing education in the areas of:
Physical Fitness
Nutritional Awareness
Stress Management
Grayton Beach Fitness is committed to providing the best Personal Training services along the Gulf Coast.
Our facilities have been in place since 2000 and our owner has been involved in fitness along the Emerald Coast between Destin and Scenic 30-A since 1994.   One of the things we focus on is building a person's active lifestyle versus focusing on bigger biceps and shoulders (Unless of course, that is your primary goal.)  As your activity level increases, you will increase the calories burned, become stronger and more mobile thus increasing the quality of their life significantly!  Working out at Grayton Beach Fitness will enhance your life, rather than take it over.
Grayton Beach Fitness is a fully-equipped fitness facility with 24-hour access available offering personal training, athletic conditioning, weight loss, fitness evaluations, body composition assessments, consultations, orientations, blood pressure checks, yoga, Pilates, RIDE-indoor cycling, Zumba, circuit training, and BOOTCAMP classes. 
Location
38 clayton lane
Santa Rosa Beach, FL, 32459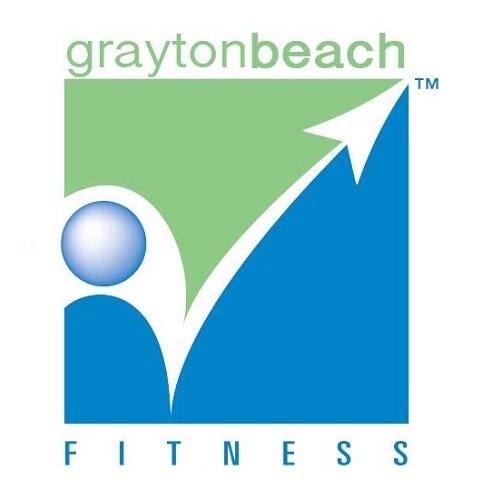 There is no greater gift than our health. Join us at Grayton Beach Fitness; "The Locals Gym Where Guests Are Welcome". Experience the benefits of weight training to build strength, to improve balance and to ensure life-long optimum function. Classes and Personal Training available.Mention this email and receive:•a free class credit, •50% off a one-month membership (for new members), or •call about our Personal Training promotions. Get fit in 2021!850.616.6108From our home to yours, we wish you Health, Wealth and Succcess during the Holidays and in the New YearShare "OFFER TITLE GOES HERE" with your friend and earn up to $ for every friend that becomes our customer.This email was sent to . If you do not want to receive email from Fitness, please unsubscribe here.Start your Marketing AutomationView in Browser