Call / Text Us: local_phone
Email Us: email
40 OFF Your Registration Fee
Contact Us send
CLOSED
Today: 04:15 PM - 09:00 PM
Free Zumba Intro Class

Expires in 12 days

Available: 18

40% OFF Your Registration Fee

Expires in 3 days

Available: 15

We are a family-oriented studio that has been serving the Staten Island community for 35 years! We offer a wide variety of classes for all ages. Dance is a lifetime activity, it is a great way to exercise not only the body but, also the mind.
The Basics

4 Things Every Parent Should Know Before Choosing a Dance Program


If most dance studios seem to have qualified, friendly teachers, experience teaching children and a big show at the end of the year, aren't they all pretty much the same? Does it really matter which place you decide to enroll? YES!! There are 4 main things that can make a huge difference in the quality of instruction your child receives, the amount of extra work and hassles the parents must deal with and the overall enjoyment and satisfaction of being involved with a dance program. Here are 4 things that every parent should consider before deciding on a dance studio for their child.

1. WHAT TYPE OF DANCE FLOOR IS USED?
Dance is a very physical activity that requires a lot of jumping, which can put stress on bones and joints. Most dance footwear does not provide any cushioning or support, so the shock of dance movement can place a lot of pressure on the knees and back of a dancer. The best way to prevent against potential injury is by choosing a studio with a professional "floating floor". A "floating floor" is a dance floor that rests on a system of layered wood and rubber pads to absorb the shock of jumping. Any surface laid right over concrete is very harmful to the body and should be avoided. The top layer of the floor is also important. We use the highest grade of maple wood. It does not get sticky with the change of humidity and is not slippery even with tap shoes on. For the tap dancer, the wood floor gives a richer sound. Most stages are made of wood, which makes the transition from studio to stage a smooth one.

We feel it is imperative to protect our bodies. Our studios are constructed with full floating wood floors. We have made an investment in our dancers' well-being.

2. WHAT IS THE SIZE OF THE CLASS?

An average class size is anywhere from 8-15. Anything over than the suggested number is not an ideal situation. The personal attention the teacher can give each child becomes more limited with each added student. With an average size class, the teacher can properly do the job of imparting her knowledge and insuring that the dancers are performing the technique properly.

DANCING IS MORE FUN WHEN YOU UNDERSTAND HOW TO DO IT!

Our studio keeps within this average class size range.

Kids Combos (ages 3-6) classes usually involve a student assistant as well.

3. WHAT ABOUT THE YEAR END SHOW?

Are you afraid of those Marathon shows that go on and on for hours on end?

Is the music, choreography and costume age appropriate for the dancer?

Are you required to buy a set amount of tickets whether you need them or not?

What will your involvement be on recital day?

Will you get to enjoy the show?

How many rehearsal days must I commit to?

Is there a variety of music?

Rest assured, we do our best to adhere to a 2 hour show. Each child needs one costume for each class that they are registered in. The choreography and costumes are always tasteful and age appropriate. Little girls and boys should look like little girls and boys!!! The pre-teen costumes are great looking and the teens' costumes have style and class. One pair of tights in the correct size and color is given to each dancer. Mothers are not required to help backstage and therefore, can enjoy the show from the audience. We have one mandatory Dress Rehearsal. All other preparations take place at the studio. Our job is to teach the students to dance in a variety of styles and that encompasses many different kinds of music in the process.

4. CAN I GET EFFICIENT CUSTOMER SERVICE?

To have a good experience, it is important to choose a studio that can assist you with details such as costumes, schedules or payments, even if a teacher is occupied in a class.

Our studio has office staff on hand during all regular class times, so you can get immediate assistance.

Birthday Parties

You heard right! We are now offering birthday party services!

What you get:
An hour-long dance class!

Includes: Warm-up, a combination and dance games in your style of choice.​

An additional 45 min of party time

Includes: party games and food if you choose ​

Complete set up and clean up services

Quality photos (planned and candid) available for sharing via Google Drive!

An experience your child and guests will never forget!

What you can bring:
Drinks/Chips
Pizza/Sandwiches
Dessert

Pricing:
Pricing will vary depending on size of the party.

​E-mail/call in for an estimate!

Studio Policies

Tuition is due the first lesson of each month and payments are CASH only.

Late fees: 10 % of the monthly tuition if not paid by the 10th of each month.

Monthly payments are due regardless of attendance record.

All payments are non-refundable.

Placement of students is at the discretion of the director.

Classes may be canceled or combined based upon registration.

To ensure quality class time, observers will not be allowed without permission.​

INCLEMENT WEATHER - We will send an e-mail 1/2 hour prior to class time to confirm any cancellations.

ABSENCES - Students are requested to inform the studio of any absence. THERE ARE NO MAKE-UPS.

STUDIO HOLIDAYS - Rosh Hashanah, Halloween, Thanksgiving Weekend, Christmas Break, Winter Break, Spring Break and Memorial Day Weekend. Four unscheduled professional days may be taken during the year.
Subscribe to receive more offers and news
Join thousands of awesome people, there is only one thing to do.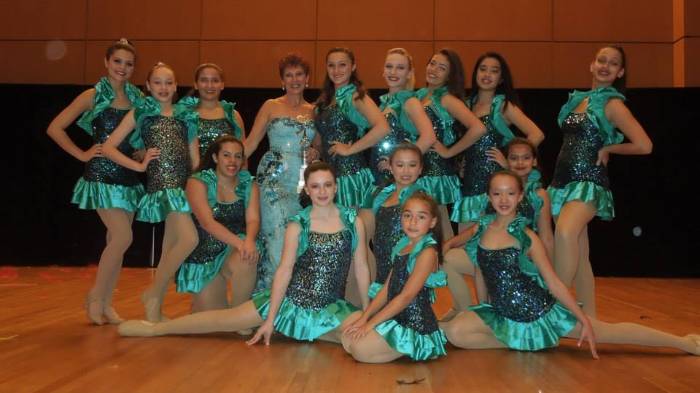 Great Expectations is a wonderful place to learn and grow where friendship and camaraderie are encouraged. Children are our greatest assets, our diamonds in the rough. As such, they are treated with special care to help them shine. We also are well aware of the commitment our parents make to their children. Rest assured, the staff at Great Expectations will treat you with the respect you deserve.
Location
1754 Victory Blvd
Staten Island, NY, 10314