Call / Text Us: local_phone
Email Us: email
Best Learning Musical Instrument In Hixson
Contact Us send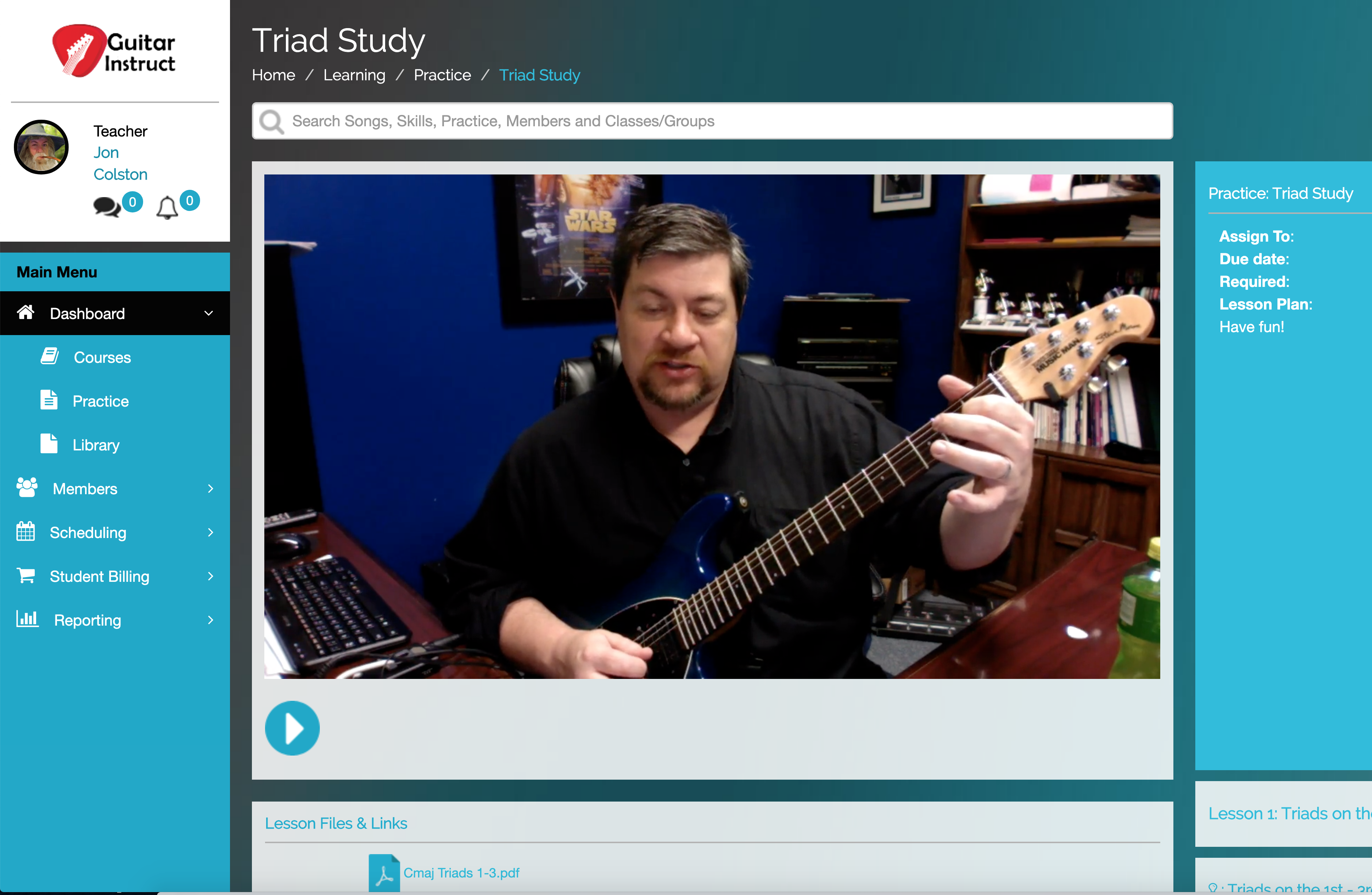 CLOSED
Today: 09:00 AM - 07:00 PM
We have these special offers ready for you
New Customer Offer 20% OFF Your First Four Lessons!

Expires in 28 days

Available: 10

Save 20% off your first four lessons at Guitarinstruct.com
Online Lessons

We offer private online guitar lessons.

Specialized Teaching Software

The learning continues outside our live lesson in our software.
Why our customers say we are the best
Customer Reviews
5
star
star
star
star
star
based on 7 reviews
An excellent place to learn a whole strata of music.

Excellent value for one's dollar.

Jon Colston is a fabulous music instructor who is serious

My son has had an awesome experience learning to play the guitar. Great instructor! Worth every penny!

These guys are awesome my son nick has learned a song and half only in 6 lessons
Subscribe to receive more offers and news
Join thousands of awesome people, there is only one thing to do.
Welcome to GuitarInstruct.com
Since 1988 thousands of studens have taken guitar lessons from me. I started as a very small town guitar but have grown to become one of the biggest guitar teachers in Chattanooga area. 
As a student we realize you have a choice between several different guitar teachers. All teachers are not the same.I constantly enovate and improve my teaching and technology to ensure I am always providing my students  with the best experience possible.
Lessons are first come, first serve so contact me today to schedule your first lesson! jon@guitarinstruct.com