Call / Text Us: local_phone
Email Us: email
50% Off Your First Month of Yoga

Expires in 2 months

Available: 10

25% Off Aerial Class at Hang Out Yoga

Expires in 2 months

Available: 6
Aerial Yoga

Experience the phenomenon of aerial yoga, which uses anti gravity flow to deliver a full body workout that enhances flexibility and strength, builds confidence, increases lymphatic circulation, releases fear, and relieves stress.

Ground Yoga

Maintaining a regular yoga practice can provide physical and mental health benefits. Physical benefits include increased flexibility, muscle strength and tone, improved respiration, energy and vitality, balanced metabolism, weight reduction, cardio and circulatory health and improved athletic performance. Aside from the physical benefits, one of the best benefits is stress release and management. Sound good? Start your practice today.
Customer Reviews
4.99
star
star
star
star
star_half
based on 122 reviews
Best thing I've ever done for myself!

Fantastic yoga studio to go to whether you are looking to take a ground yoga, aerial yoga, or yoga sculpt class. The instructors are always kind and patient and meet people at the level of ability that they are capable of.

I've never been to a yoga class of any variety before and was very happy with the warm and inviting atmosphere here. My friend and I got a good workout while we were there but never felt rushed or pushed past our physical boundaries. It was a very good experience and I am definitely going to be back.

So relaxing, teachers are great and walk you through each step

I'm new to yoga. I've thoroughly enjoyed the 2 classes I've attended. The instruction has been great and seems to work well for the beginners and the experienced.
Great class with Mary Grace tonight! She was awesome! Very positive and knowledgeable!

The mommy and me class was awesome! My daughter can't wait to go back and the instructors were amazing

Great class today! Love Hang Out Yoga!

Very fun place with great classes. Def a workout but it feels good and you have fun while learning your body.

I love taking Aerial classes with Mary Grace Strom! She has such a great energy and she sets the tone for a fun class. She is willing to adjust her classes to the ability of the students, while still teaching new poses and encouraging you to give it a try.

We had a great time at the couples class! It was great for people of all levels and a few good laughs. I can't wait for our next class.

I absolutely love this place! The atmosphere and the people are wonderful.
Enjoyed our class today! Looking forward to attending another one soon.

My instructor was amazing. It was my first time, and she was very patient.

Really enjoyed the class, everyone was super sweet!

The new Sunday class with Brenda Keller is great! Guided imagery is the best!! Can't wait for more Sunday afternoon classes!!!

This is my second time going to HANG OUT YOGA! I love the atmosphere and the patience they have when your learning new poses. I definitely recommend you try it at least once!

I encourage you to try a class if you are even considering it. You will not be disappointed! The setting is clean, well appointed, and staffed with experienced, helpful instructors. The hour I spend in class is always fun and rewarding!
I can not say enough great things about "Hangout Yoga" studio and their instructors. It is super fast and easy to book classes and pay for them with the MINDBODY app. Everyone is so knowledgeable and friendly. It was freeing to attend Aerial classes (even for beginners) and the instructors walk you through every step.

Something different but fun!

I love all the instructors. I also haven't been to a class I didn't like. I feel so welcome every time I come in the door

Enjoyed my first class. Everything was clean and everyone was helpful.

Hangout yoha is an amazing place! I always have a great time!
This class is a new experience every time I go, I love it!

Hang Out Yoga is awesome! It is a beautiful, clean facility with friendly instructors. Do yourself a favor and treat your mind, body and soul with a class today.

My first class with Erika was fantastic!

Today was my third class, and I have thoroughly enjoyed getting out of my comfort zone! Amy is an awesome instructor and I am excited to keep going and trying new things. Don't be afraid to venture out of your comfort zone...best hour of the day!

Such a great experience even when you don't think you can, you learn that you can!

Aerial yoga is my new obsession! Loved the class!
This is my new obsession, I am in love with Hang Out Yoga!

Ariel yoga was so much today! Amy really knows what she is doing and made us all feel so comfortable! 🧘🏻‍♀️

Wonderful experience and so relaxing!

Enjoyed every minute of the experience. I attended the beginners class which was challenging but the instructor was very helpful. Planning to go back soon.

Love everything about this place. I took one class last week and was hooked! It's fun and relaxing !

I love having my daughter do children's yoga! She has so much fun.
I love hangout yoga! All the teachers are amazing!

Lindsey was an awesome instructor! She took time to make sure everyone in class could do what they were able to and helped me along the way. Awesome instructor!

I can't wait to go back!!

Fun! I felt like a kid discovering my first swing set.
I LOVE the this place! I am so happy they have such a variety of yoga classes.

Fun and safe environment to really get out of your comfort zone and try something new! Sherri and Erica are the best

Hang out is amazing! I alway have a great time!

Loved it! Most amazing yoga I've ever done. Would definitely recommend

Enjoyed every minute of the class. The instructor, Erika, was friendly and helpful. Looking forward to taking another class soon.

I've been to 2 aerial classes and I'm hooked. Everyone is so nice and there is a real spirit of welcome. Conquering my fears!!

Have attended different Hang Out classes for about

I have been here so many times!!! It is so much fun! Cheri is my favorite teacher
Really enjoyed my partner aerial class however I felt like it got more out of the normal aerial it seemed to be more exercise and I felt like i did more

Awesome yin stretch class!! Sherri is a great teacher!! I have been going several months and we never do the same thing!!❤️

an amazing place. I ALWAYS feel safe here.

Come out and try something new, you will feel so much better

Best yoga studio in town without a doubt. Best classes. Best instructors. Seriously. The best.

Such a great first class. The instructor was super helpful and understanding.

I was going everyday before spring break and had to take 10 days off. I hated every day off because it's my happy place.

Great time! Came in as a total beginner and was welcomed with open arms! While it was a bit intimidating, our instructor Made it super understandable!
Always have an amazing experience at Hang Out! The instructors are fabulous and so encouraging.

Love Hangout Yoga! I've tried Ariel classes and ground classes. So much fun!

Love going, even on a bad day. Thanks for making me forget everything else, if only for a while.

Loved it! Sherri was amazing and helpful!

So much fun and great support

Love this place and the instructors!
Best yoga studio in town. Best instructors.

Best workout around 🧘🏻‍♀️

I had my first Aerial Yoga class today and it was so much fun!! I can't wait to go back! If you're looking to try something new and different I highly recommend aerial yoga!!

I had a great time! Thank you to the staff that went above and beyond to make me feel more comfortable by covering the mirror in front of me. It means the world to me <3

These guys are great! Super helpful and super sweet. In just 3 classes i already built up so much upper body strength!

Great atmosphere and people. Classes are always different and fun
Awesome classes that are different every time!! You can go over and over and learn different flips and tricks ever time!

Great ground and aerial classes

Absolutely love the aerial yoga classes!

Loved hang out yoga! Very fun and relaxing! Would definitely go again!

Love hang out yoga!! Best place to de stress. Super supportive staff.

Best yoga studio and the best teachers. They make sure to help each person in the room and encourage you to try new things every class.
Absolutely great studio! Wide variety of class types and great instructors! I look forward to the classes!

Had an awesome time and they worked with our limitations.

Amazing studio with super nice people! Always a great workout!

Sherri henschke was FANTASTIC! Most fun I've had in a long time. Definitely going to attend more classes

LOVE THIS PLACE!!! I look forward to ANY class I take at Hang Out Yoga!

Best thing I've ever done for myself.
Absolutely the most fun I've ever had doing a workout! It really helps ease your mind and body and makes you feel better when you leave!

Just tried my first ariel class! So much fun. Lots of support from the instructor. Can't wait to do it again.

Love love love this place. Always so welcoming. Great place to step out of your comfort zone and still feel accepted

It was my first aerial yoga class and it was amazing!

Happy Hips class is AMAZING!!! Do yourself a favor and treat yourself! I love everything about Hangout Yoga ❤️❤️

A fun and challenging yoga experience!

Wonderful place, positive atmosphere and an awesome time!!!
Sooooooo much fun! Definitely going back very soon!!

Nice clean studio with good energy, happy hips left my hips feeling good!

Can't wait to get back to this amazing studio! I took several classes when the studio first opened and then had some back issues but am eager to get back at it. It's an amazing workout with even more amazing instructors. I LOVE Hang Out Yoga!!!

I tried Aerial yoga for the first time and it was amazing! The instructor was super helpful since I was new but also to ladies who have been there prior! She never left anyone behind. The atmosphere is very encouraging and welcoming! I would suggest this place to everyone. Some of the movements for aerial yoga helped stretch out my problem areas and I feel so much better! I will be going back for more!!

Both Erika and Sherri are excellent teachers. They make aerial yoga fun and help ease you through the transition from ground to aerial! Awesome people, and a nice workout! I definitely recommend trying it at least once - EVEN IF YOU HAVE NEVER TRIED YOGA! (Men too, not just the ladies!)

Such an amazing time! Great chance to have fun & get a good workout. Everyone is always very supportive & encouraging ❤️

I absolutely love this class!!

LOVE aerial yoga, & Hang Out Yoga is the only place in South Georgia to offer it!! Beginners & first-timers are always welcome!!
Fantastic place! Great atmosphere and so much fun!

Great yoga experience! The staff is extremely friendly, knowledgeable and helpful!
Earn "FREE Month Pass" with our Loyalty program
Earn points when you complete activites
Every time you Check-In

1 point

Share on Social Media

3 points

Post a review

7 points


Redeem Points for rewards
Bring a Friend For FREE

25 points

FREE T-shirt

50 points

$25 OFF of Private Group Session

75 points

FREE Month Pass

100 points
Enter your Name and Mobile number to join the program or check your rewards.
By registering for this program, you agree to receive automated text messages from "Hang Out Yoga, LLC".
Opt-in not required for purchase. Standard data rates apply.
Subscribe to receive more offers and news
Join thousands of awesome people, there is only one thing to do.
IT ALL STARTED WHEN…
Erika Bennett attended an aerial yoga class in Tampa. Amazed with the positive open feeling the class provided, she sought to offer the functional exercise to the South Georgia region. After much research, training and sweat equity, Hang Out Yoga was born. It quickly took off, attracting clients from Valdosta, and neighboring cities as the region's only aerial yoga studio.
After celebrating it's one-year anniversary in July, Sherri Henschke came on board to enhance and diversify classes. Sherri came from South Florida, where she taught and managed various vibrant studios. The two women, together are quite the dynamic duo with a vision to bring even more services soon.
Location
353 Northside Drive
Valdosta, GA, 31602
Everything you need to know from our blog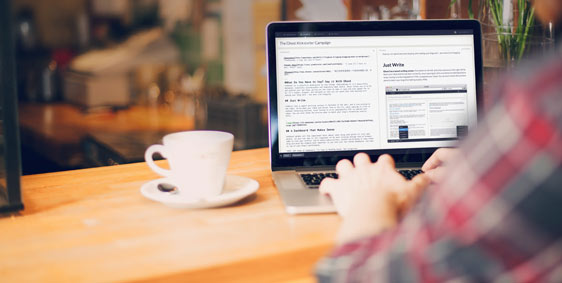 posted on 04/04/2018
by John T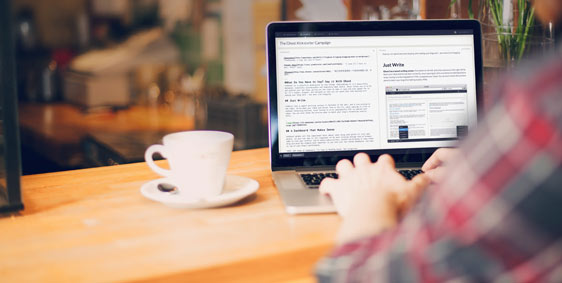 posted on 04/04/2018
by John T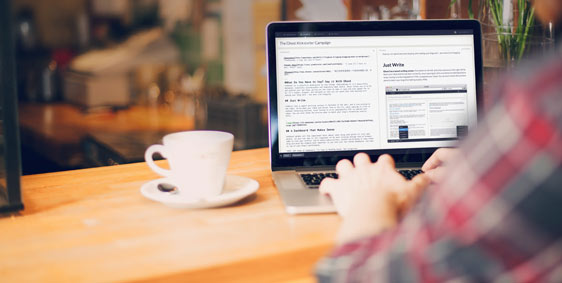 posted on 04/04/2018
by John T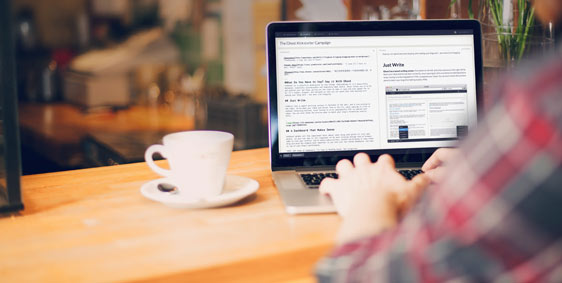 posted on 04/04/2018
by John T