Call / Text Us: local_phone
Email Us: email
70 For 60 Minute Massage With Cold Stone Face Massage And Foot Scrub
Contact Us send
We have these special offers ready for you
$70 for 60 minute Massage with Cold Stone Face Massage and Foot Scrub

Expires in 13 months

Available: 20

Our 60 Minute Rose Package includes a Neck and Back Massage, Cold stone massage for your face and a champagne and Rose Foot scrub and massage.

$15 OFF for Classic Massage at Harmony Healing Room Massage

Expires in 10 months

Available: 3

We offer therapeutic massage that integrates the techniques of Swedish, deep tissue, trigger point, medical massage and more. Our office provides therapeutic options in a spa-like atmosphere. Start your journey NOW!
Why our customers say we are the best
Customer Reviews
5
star
star
star
star
star
based on 67 reviews
Very relaxing, great environment

Desiree has magic hands. She took my back pain and headache away.

Came in with a lot of pain and tension in my back, left feeling real relief. Grateful!

Amazing way to de stress on a rainy day! Excellent massage!

One of the best massages I've ever had. Clean, comfortable and very serene. Emily has great hands to work out the knots but also keeping it very relaxing.

Every week I want this massage, what a blessing, thank you !

Desiree did an amazing job. I highly recommend this great place.

Excellent! Very relaxing!
Desiree is like No other!!!

I really enjoyed my massage. It is a clean place with a zen feeling

Best couples massage that my husband and I have experienced.

Emily is excellent! The office is so nice and the price is phenomenal. Totally worth it for the 12 month membership. I left another massage place for them!

My first massage and it was a wonderful experience. Desiree was absolutely fantastic and 2 days later I am still relaxed and feeling good!

Loved the massage. Was very relaxing, and Desiree was very nice.
Wonderful massage and a beautiful new space. Very relaxing!!

Awesome massage! Relaxing and comforting spa. Highly recommend Harmony Healing Room!

Soothing surroundings. Emily did a great massage and the CBD oil was awesome!! Going back

Desiree is a fantastic massage therapist. I left feeling relaxed and balanced. Her healing hands worked magic on my stressed neck and shoulders from a busy lifestyle. I highly recommend getting a massage at Harmony! I'll definitely be back!

Wonderfully relaxing massage

This was honestly top 3 massages I have ever had. So relaxing and perfect pressure. Atmosphere was clean and relaxing. Desiree provides the perfect pressure and great customer service.

Just had a wonderful 30 minute massage today at Harmony Healing Room! I definitely can not wait for the couples massage for Valentine's Day!
Really nice hot stone massage. Looking forward to going back

Desiree was phenomenal. Very friendly and attentive to your needs. The office itself is inviting and relaxing. Will be going back for sure.

Emily was great. Very relaxing

It was Heaven!! I have had a few massages by Emily in the past, and have always Loved it!! The atmosphere is Soo relaxing and tranquil. It felt like a meditation room. Will definitely be back, and Highly recommend this place for relaxation!

Desiree is INCREDIBLE. I would never go anywhere else!

LOVE this place...a healing occured!!!

Very nicec staff , enjoyed my experience , definitely will go back
Emily was amazing. Thank you.

Emily was great! Would highly recommend !

i had desoray and she was perfect, professional and asked any issues. 5 stars

Excellent massage! Definitely going back!

Just had a perfect massage with Emily!!! Will be back!

Very warm, welcoming atmosphere.
Great foot massage and the staff was very friendly!!

Just had the BEST massage EVER at Harmony Healing Room! I will definitely be returning!

This was my first massage and it was amazing. I will definitely be going back.

My back has never felt better! Emily is an absolute professional & the definition of what a "massage therapist" is supposed to be!

I enjoyed the experience thoroughly

I can't say enough amazing things about Emily! Her reflexology work made me feel like I was walking on clouds the rest of the day. I am a teacher & on my feet all day, so they are often fatigued. I've been back to Emily 2 times for her magical work! I can't wait to go back!!

If I could give Emily more than 5 stars I would! I've had 2 reflexology apts. with her & walked out on clouds! Since my experience was so wonderful, I purchased a 45 min. massage for my elderly mother. My mom has MANY different health issues ranging from extensive back surgery with hardware in her back, to a birth defect in her legs, which are painful & filled with lymph fluid, to fibromyalgia, etc... Emily has been the ONLY massage therapist (and there has been many) to make my mom feel terrific, and not in more pain. She actually asked to go back, which is something I didn't expect. Emily knew in advance about the many issues my mom has & stated she will work on any area my mom wanted, even though I bought a specific Groupon. BTW, they have the same deals on their website as Groupon! I can't wait to go for my 70 min. autumn massage! Thank you Emily for being so flexible & doing such an amazing job on my mom!

Loved everything about my massage! From the beginning to the end, everything was amazing. Emily has strong hands and really worked out all my knots. I will be going again very soon.
It's was an amazing experience. Staff was professional and made our date night very special! Highly recommend.

Great experience! Highly recommend
Subscribe to receive more offers and news
Join thousands of awesome people, there is only one thing to do.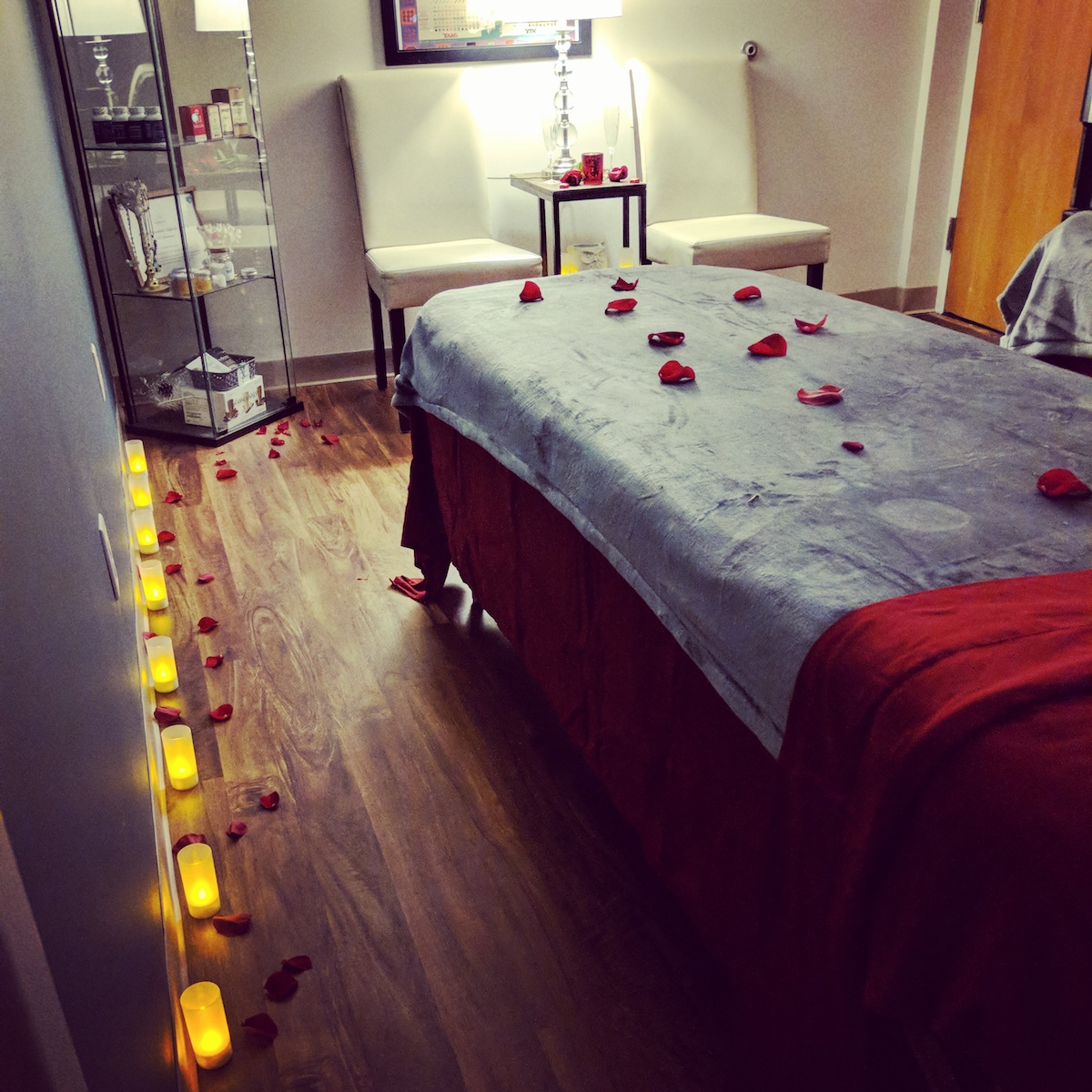 In a busy world where stress is at an all-time high we offer a much needed place which helps you get back to the center of what's really important: your well-being. At Harmony our goal is to present you an experience that is not just relaxing but also nurturing. We offer a holistic healing approach that guides you from the state of constant stress into a state of harmony.
www.harmonymassageli.com
Location
2171 Jericho Turnpike #150
Commack, NY, 11725
Check out these exclusive offers