Call / Text Us: local_phone
Email Us: email
Making River Ridge a more beautiful place for more than 30 years...
Contact Us send
CLOSED
Today: 09:00 AM - 08:00 PM
We have a special offer ready for you
New Clients Special: $20 OFF Your First Haircut & Color at Hats Off Salon

Expires in 5 months

Available: 11
Hair Services - Nail Services - Products - Facial - Makeovers
Hair Service

Experience excellence in service when you visit us!
Hair Cutting and Styling

Shampoo & blow dry style
For a special occasion, or just to treat yourself. $25 &up

Hair Cuts for Men
Basic hair cuts are available for men which may employ scissors or an electric trimmer to clean up your look and make you feel refreshed and ready for a new day. We will get you in and out in a minimum of time and ensure you look your very best. Finish with a salon quality gel or pomade. $23

Hair Cuts for Women
Basic hair cuts are available for women to keep your locks even and trimmed.
Get rid of unsightly split ends and encourage hair growth with regular trims from our exceptional team.
You´ll love the way you look! Includes shampoo & style.$ 38

Hair Smoothing Keratin Treatments
Hair smoothing services to tame your hair and give you a beautiful new look. Colorlock smoothing treatment $50& up
Keratin intensive treatment $200 &up

Hair Relaxers
Chemical hair relaxing services fundamentally change the structure of your hair by penetrating the outer (cortical) layer of your hair and restructuring the inner shaft which gives your hair it´s texture and curls. This service can help you achieve long lasting effects which loosen tightly curled locks and allow greater styling options for people with naturally curly hair. $60 & up

Permanent waves
This techunique can vary to give you the desired amount of wave, body, Or curls. $78 & up, includes the haircut

Hair Color
Expert coloring and highlighting services by our professional staff.
Hair Coloring and Highlights
Professional hair coloring and highlighting services are available using the highest quality products available only through professional salons. Call for a consultation to discuss your hair color goals and develop a plan with your colorist to reach your objectives.
color retouch $45-up
highlights $65-up


Products

Awapuhi Wild Ginger
In 1983, Paul Mitchell and John Paul DeJoria purchased land in Hawaii that would become the sustainable, solar-powered Awapuhi Farm. The two friends and business partners wanted to pursue a lifestyle that was connected to nature and in tune with their beliefs. To this day, all of the Awapuhi used in John Paul Mitchell Systems products is harvested here.

Biolage
A rejuvenating collection of hair care products based on a unique botanical ingredient system. These botanically-enriched formulas bring back the silky, healthy shine nature gave your hair.

Matrix
Using the latest technology, Matrix provides salon quality products that stylists and their clients can depend on. Matrix inspires the salon professional to capture dreams and create beauty with a wide range of professional hair care, styling, hair color, and texture products.

Nioxin
A world-renowned team of Nioxin researchers have developed the most advanced, natural based system to improve the appearance of fine and thinning hair - Nioxin® Bionutrient Formulations™. Each product is designed to create and maintain an optimum scalp environment in order to address the problems associated with thin-looking hair.

Paul Mitchell
From the runways to the hottest clubs to galas and premieres, Paul Mitchell, Modern Elixirs®, Tea Tree and Paul Mitchell® Lab™ define the latest in hair care trends. When it comes to beauty, you know exactly what you want and Paul Mitchell's New Systems can get you the results you're after. The Systems provide the targeted benefits you crave, including Color Care, Moisture, Extra-Body and Style in Light, Medium and Firm Holds.

Paul Mitchell Tea Tree
For centuries Australian natives have used the healing powers of tea tree oil for everything from itchy scalp to muscle aches. Now you can bring this natural magic into your own bath with Paul Mitchell's Tea Tree Collection. Made with essential tea tree oil, Tea Tree products refresh and stimulate the skin and scalp. Take advantage of our current promotions and enjoy the tingling refreshment that leaves you feeling clean and rejuvenated from head to toe!

Paul Mitchell - Forever Blonde
A luxurious product line exclusively for Repairing and Strengthening Blondes

All logos appearing on this page are trademarked (™), restricted (®) and/or copyrighted (©), and are the exclusive property of their respective owners. The inclusion of these logos in no way implies any official endorsement by the companies represented.

Facial Service

Skin care pamper yourself with a relaxing facial cleansing and massage.
Feel relaxed, clean and rejuvenated.

- Facial starts $55
- Makeup application $35
- Ear piercing- starts $25 ( earrings included)

Nail Services

Manicures
Relax and enjoy a refreshing manicure service to give your fingernails a professional, clean and tidy look. We will trim and shape your nails and apply a top-quality professional nail lacquer or polish in your choice of rich colors and glazes. $18


Pedicures
Pedicure services are designed to rejuvenate and beautify your feet. Experience the pleasure of a spa pedicure as we trim and shape your nails and cuticles, as well as addressing hangnails and blemishes. Finish with lacquer or polish of your choice to enhance and protect your nails. $40


Nail Polish
Nail polish service includes the removal of your old color and application of a new professional quality polish from our collection of color choices.


Gel polish manicure
a manicure using a gel polish finish that is dry instantly and lasts for 2 weeks! No chipping! $38


Paraffin Hand treatments
Hand treatments and conditioning services have been developed utilizing industry-leading products to remove calluses, restore moisture and minimize the appearance of blemishes and dark spots on your hands and wrists.
ood therapy for sore hands and fingers, and also brings moisture to the skin surface.


OPI
OPI is renowned globally for its Nail Lacquers – a brilliant, chip-resistant, professional formula available in over 200 fashion-forward colors. With clever names that customers look forward to with each new Collection, OPI Nail Lacquers are beloved around the world and trusted by professionals. Neither OPI Nail Lacquers nor any other OPI product or service is subject to animal testing.

Hair Services

Wigs and Hairpieces
Realistic looking wigs and hairpieces are available to enhance your look and provide you with greater confidence and personal satisfaction.
We will help you expertly match your wig or hairpiece to your head shape and hair pattern to ensure a seamless and natural look.

Special Occasion Services
Complete bridal party services and group treatments for special occasions.
bridal services, proms.

Weddings makeup application $35

Waxing Hair Removal
Professional waxing services are a great way to remove unwanted hair growth on any part of your body.
Waxing services will leave your skin smooth and supple for weeks or longer depending on the body part, and the hair will generally grow back lighter and softer than if you were to shave.
Our licensed estheticians will provide safe, professional results in a private setting.
Why our customers say we are the best
Customer Reviews
5
star
star
star
star
star
based on 75 reviews
Great & Friendly Service! 😄

Awesome service as always! Thanks Terry!

Been going here 35/40 years and love the kind welcome and wonderful haircut and treatments. Thanks guys!

Terry at does beautiful hair service

Monica is an excellent hairdresser!

I love Rina at Hats Off!!! Great with hair cor and cut

Best color and cuts ever. Nice, clean salon with a friendly staff.

I love Hats Off. It is a friendly place. Connie does a great job. My color, cut , and style are always perfect. I always feel confident that I will not be disappointed when I leave. I highly recommend Hats Off.
I really enjoyed my experience at Hats Off. They really did a great job.

I've been going to Terry For about 10 years and she always tried to give me exactly what I ask for

I really enjoyed my visit to hats off salon! Everyone there was extremely nice & I loved my hair cut!

Donna D. Is the best and I always feel welcomed at Hats Off!

Great prices and friendly atmosphere

Donna is a super hair stylist for fancy or casual events.

Always a pleasant experience.
Everyone at the salon was very friendly and professional.

Monica Stevens At Hat's Off Salon in River Ridge gave me a great haircut & conditioning treatment. She is friendly & professional. Give her a try. I will go back.

Have visited twice so far

Wonderful service from Monica today! She took her time and made my hair look and feel wonderful!

Jordyn did a fantastic job on my cut and highlights. I will definitely be back again.

I've been a customer for 30+ years! I love this place

Great salon. Connie is awesome!

Keratin treatment is a good price.
I've been going to Hats Off for a few years now and Ms Rina does a great job on my hair. I would highly recommend Ms Rina or any of the other ladies

Hats Off offers consistent color and cuts. Terry is my hairdresser. Excellent! Great prices, too !

Always excellent service and love getting my done.

Great prices. Great service

Connie is awesome with color n shares with me tips on keeping my hair healthy. She always makes you feel special. She takes her time to explain what she's doing and how she consideres everyone's hair needs on a personal basis . She is awesome n friendly and I just enjoy my experience every time . I would recommend her to everyone.

Love Donna at Hats off. Great person and great beautician.
As usual, another great experience at Hats Off. Wonderful staff, always friendly and attentive. Never disappointed.

Always receive a fantastic cut at Hats Off

Was very pleased with my manicure and pedicure experience.

I always have a great experience courtesy and kindness are just great

Great salon with friendly people.

Love the results of my hair coloring by Jordan. She gave several tips on how to style my hair. Thanks Jordan.

Love the results of my hair coloring by Jordan, at Hats Off Salon in River Ridge. Jordan also gave me several tips on styling my hair. Thanks Jordan.

Used a Groupon, I really love my haircut & the customer service was great.
Great place for a haircut 💇‍♂️

I've been a happy and loyal customer of Hats Off for over 5 years. My hair and nails, as well as those of my daughter and grandchildren are always beautiful! The staff is truly friendly and they care about their customers! You can't go wrong at Hats Off!

I've been a happy and loyal customer of Hats Off for over 5 years. My hair and nails, as well as those of my daughter and grandchildren are always beautiful! The staff is truly friendly and they care about their customers! You can't go wrong at Hats Off!

I have been having my hair and nails done at Hats Off for over 5 years. The staff

Excellent high lights and low lights!

Hats Off Salon is the best! I always pleased with my haircut!

Great family friendly salon in River Ridge! Ask for Donna :)

Spending a glorious afternoon of beauty at Hats Off salon. Love the service here. Rina makes sure I leave looking great with the perfect color and cut!
Rina gave me a great haircut, and the staff was friendly and courteous!

Great haircut from Rina. Friendly staff and atmosphere!
Subscribe to receive more offers and news
Join thousands of awesome people, there is only one thing to do.
HATS OFF SALON is a Hair and Nail Salon located in River Ridge, LA. We offer a range of wonderful services for your personal care needs.
We'll keep it casual when you visit, and make it easy for you. Don't worry about knowing exactly what you want. We are glad to help you decide and make the process as easy and stress-free as possible.

In addition, the following amenities and conveniences are offered to make your time with us more enjoyable:
Free WiFi
Convenient appointment times
Free Consultations
Ample Parking 504-738-6128
Location
9401 Jefferson Hwy Suite D
River Ridge, LA, 70123
Check out these exclusive offers
Everything you need to know from our blog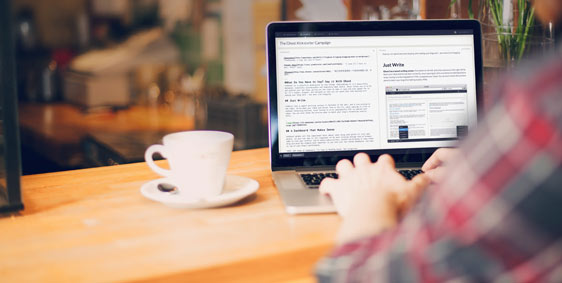 posted on 04/04/2018
by John T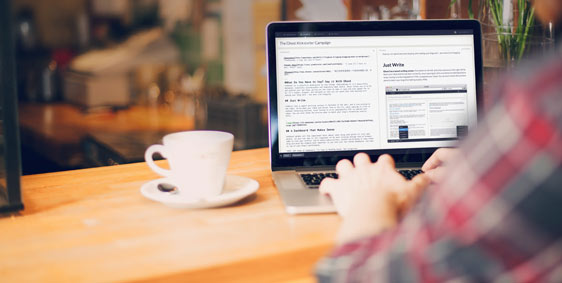 posted on 04/04/2018
by John T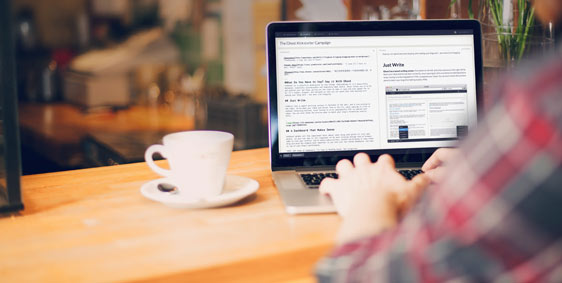 posted on 04/04/2018
by John T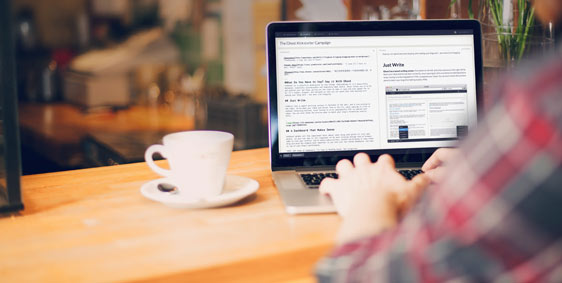 posted on 04/04/2018
by John T