Call / Text Us: local_phone
Email Us: email
We are an elite, performance facility with a welcoming atmosphere for men, women, and youth at all fitness levels and abilities. We are passionate about creating a welcoming atmosphere that will find ways to motivate you to achieve your ultimate fitness goals. 
VOTED 2020's "Best Place To Workout" in the Scottsdale Airpark News!
Infinity Fitness AZ offers superior coaching on your road to success!
Visit our WEBSITE for more details!
INFINITY FITNESS CHALLENGE In Scottsdale
Contact Us send
Open now
Today: 05:00 AM - 05:00 AM
ADULT FITNESS CLASSES

ADULT FITNESS CLASSES

Infinity Fitness AZ provides 40+ weekly, high-intensity, group fitness classes.

Each workout offers a complete fitness experience focusing on increasing strength, speed, improving endurance & developing flexibility.

YOUTH TRAINING

Youth Training at Infinity Fitness AZ

Our programs will not only transform every child's health and fitness levels but will also improve sports performance on the court or field.

General Physical Preparedness | Ages 7 - 12

Sports Performance | Ages 13+

FITNESS BOXING

A fast paced, high intensity, cardio based fitness class designed to get you sweating and release some tension. Suitable for any skill level or fitness goal, this class will teach you the basics of boxing. From jabs and straights to hooks and uppercuts. Fitness Boxing will keep you coming back for more.

INFINITY STRETCH

An athletic based flexibility class designed to improve your mobility and range of motion. More than a static stretch and holding of positions, these classes will ensure proper musculature alignment to maximize their potential during your workouts and decrease your risk for injury.

INFINITY FITNESS CHALLENGE

OUR CHALLENGES

This is a structured program that teaches you how to live a healthy lifestyle. We offer sustainable, nutritional protocol, that can be used as a lifelong tool, and meld that with our high-Intensity classes to help our clients reach their personal goals.

This program is a great way to jumpstart a healthy living lifestyle!! Challenges run periodically throughout the year!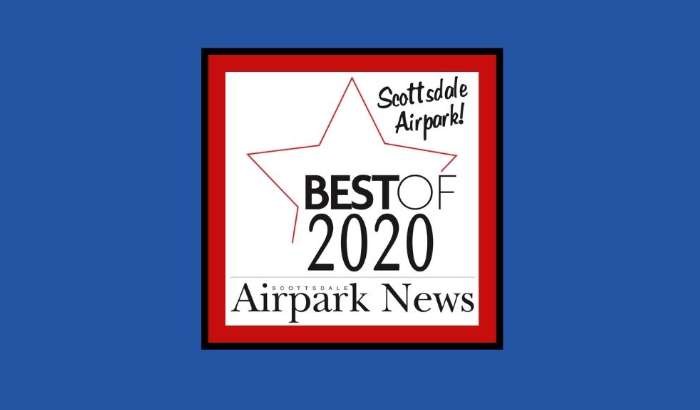 VOTED 2020's "Best Place To Workout"
Our community voted us 2020's "Best Place To Workout"!  See us in the article HERE
Why our customers say we are the best
Customer Reviews
5
star
star
star
star
star
based on 27 reviews
Infinity is the best gym I have ever been too. Such friendly people that help me. I didn't know I could have so much fun working out

It's like a workout with family

Loved it!!! Great full body workout!!!

I love Infinite Fitness! They are so welcoming, encouraging, and push you to do your best each and everyday!

Best workouts and gym family in town!!!
Love Infinity Fitness. Amazing trainers, great workout facility, working out with friends, and love the workouts. Different every time I come and workout!

I had been searching for the right place to workout. I had bounced around a bit, and need a bit more community than I was finding. When I stepped into Infinity, I was immediately welcomed by all the trainers, support staff and owner. I have made many new friends and discovered a few old ones who were members. I signed up for one of the 6 week challenges and was impressed by the coaching, support and comradory. It was a huge success for me personally. I highly endorse Infinity as a gym, their programs and most if all I love their team.

Tough great boxing class this morning with April!

Great gym, great staff and the greatest members!

I enjoy working out at Infinity Fitness because the staff is knowledgeable, supportive, and caring. They take the time to understand your health goals and help you push through the burn to reach your goals. They treat you like family by the way they care about you and your fitness goals. They make you feel like you are a part of the Infinity Fitness family. I have had issues with my shoulder mobility and the trainers have taken the time to listen and show me some stretches that have helped me increase my range of motion. I've tried bigger gyms in the past and I have not continued exercising in those gyms because I didn't see the results I have seen at Infinity Fitness, nor the personal commitment to train myself. The trainers at Infinity Fitness have the exercises planned out that day and I like that. I'm healthier, stronger, and more fit than I ever was at a bigger gym! Thank you, Infinity Fitness. 💪🏼

Had a great work out today at Infinity Fitness AZ!!

Great gym. Great energy. Amazing workouts!
Love this place!! The trainers are great!

Loved the boxing class today!

Amazing workout - let's just say I could hardly walk for two days!

Everyday I leave thinking "that was the hardest workout I've ever done."
Most amazing group fitness classes I have ever joined!

Love Infinity Fitness! I joined in JAnuary and couldn't be happier with the instructors, the classes and the members. We have a blast and sweat a lot on the process. Try it!
Subscribe to receive more offers and news
Join thousands of awesome people, there is only one thing to do.
Location
7498 E Monte Cristo Ave
Scottsdale, AZ, 85260